Links and buttons editor coming to Flipsnack soon
UPDATE: The links and buttons editor is live. Go to flipsnack.com to test it yourself!
We're super excited to announce an update that we'll be rolling out soon: the links and buttons editor. Thanks to this new feature, you'll be able to stick some cute little buttons on the pages of your flipbooks, with links to various online content. All you have to do is drag and drop the buttons you want to use, and then you can customize them.
Here's our Flipsnack Edu brochure, enriched with a few hyperlinks. Take a look at it, and get ready to enjoy this feature soon!
Let us show you some examples of what you can do with the links and buttons editor:
If you publish a catalog for your business, you can introduce shopping buttons with links to your website, so people can start shopping while flipping

Social buttons help you integrate your online presence in your flipbook and enrich your publication with music (YouTube, SoundCloud), galleries (Facebook, Flickr) etc.

You can use action buttons for easier access to previous/next page, or first/last page. You can even attach download buttons!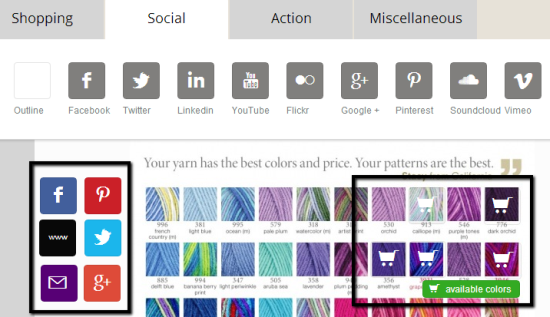 There are so many possibilities with this feature, that we can't wait for you to start working with them and to show us your new and fabulous flipbooks!