Celebrating a decade of Flipsnack
Flipsnack is 10 years old today. That is flipping awesome! 
In SaaS years, it's like turning 100.
When we launched, Flash was still in use. So, it kind of seems like a lifetime ago.
And if you are curious to see how Flipsnack looked like back then, here's a little sneak peek.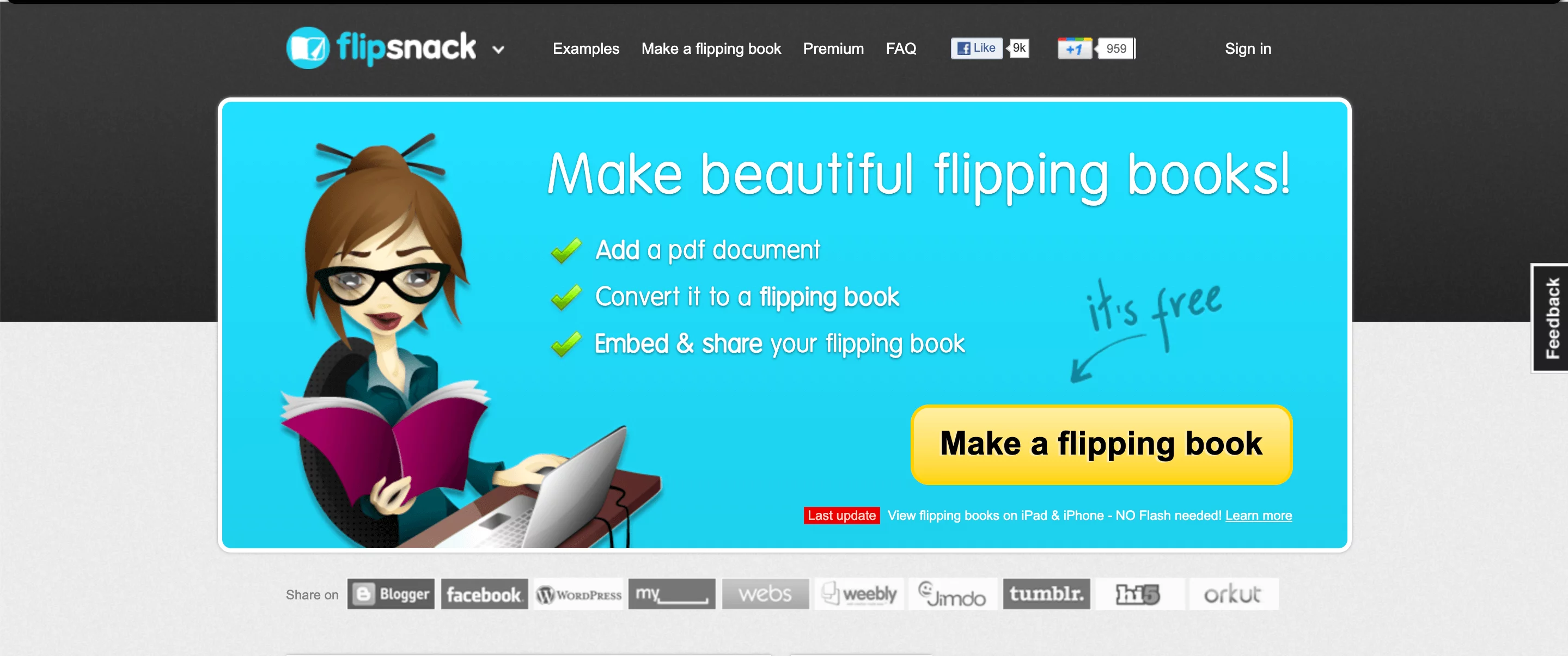 Flipsnack was launched as part of the Snacktools family of apps, founded by Gabriel Ciordas who is the CEO and founder of multiple SaaS companies.
We've come a long way since 2011. What started as a simple PDF to flash flipbook tool, today, Flipsnack has become the one stop destination for all publishing needs of brands like HBO, Pfizer, Pandora, Telegraph and many others. They use Flipsnack for both internal and external communication.
In our toolbox we have a variety of features, functionalities and options that make Flipsnack so powerful and so versatile. Every week we get feedback from users who are surprised to discover functionalities that they didn't know were even there. And that really puts a smile on our faces.
Just a few of the things you can do with Flipsnack today: you can make flipbooks from PDFs, enrich them with interactive elements, or you create full magazine designs. You can choose a design template from our extensive gallery, or you can create and save your very own templates. You can use Flipsnack alone, or you can collaborate with a team. You can publish private (super-secure) documents, or you can create public flipbooks. You have endless sharing options and extensive branding options.
In addition to that, you can actually start selling your magazines through Flipsnack. Or you can use our API. There are so many other features that we developed over the years, always listening to our customers.
We are so proud to be where we are today.
Like many other stories, Flipsnack wasn't always what it is now. 10 years in the making, we've learned so much.
In 2011 when Flipsnack was launched we were a small team, but we were enthusiastic.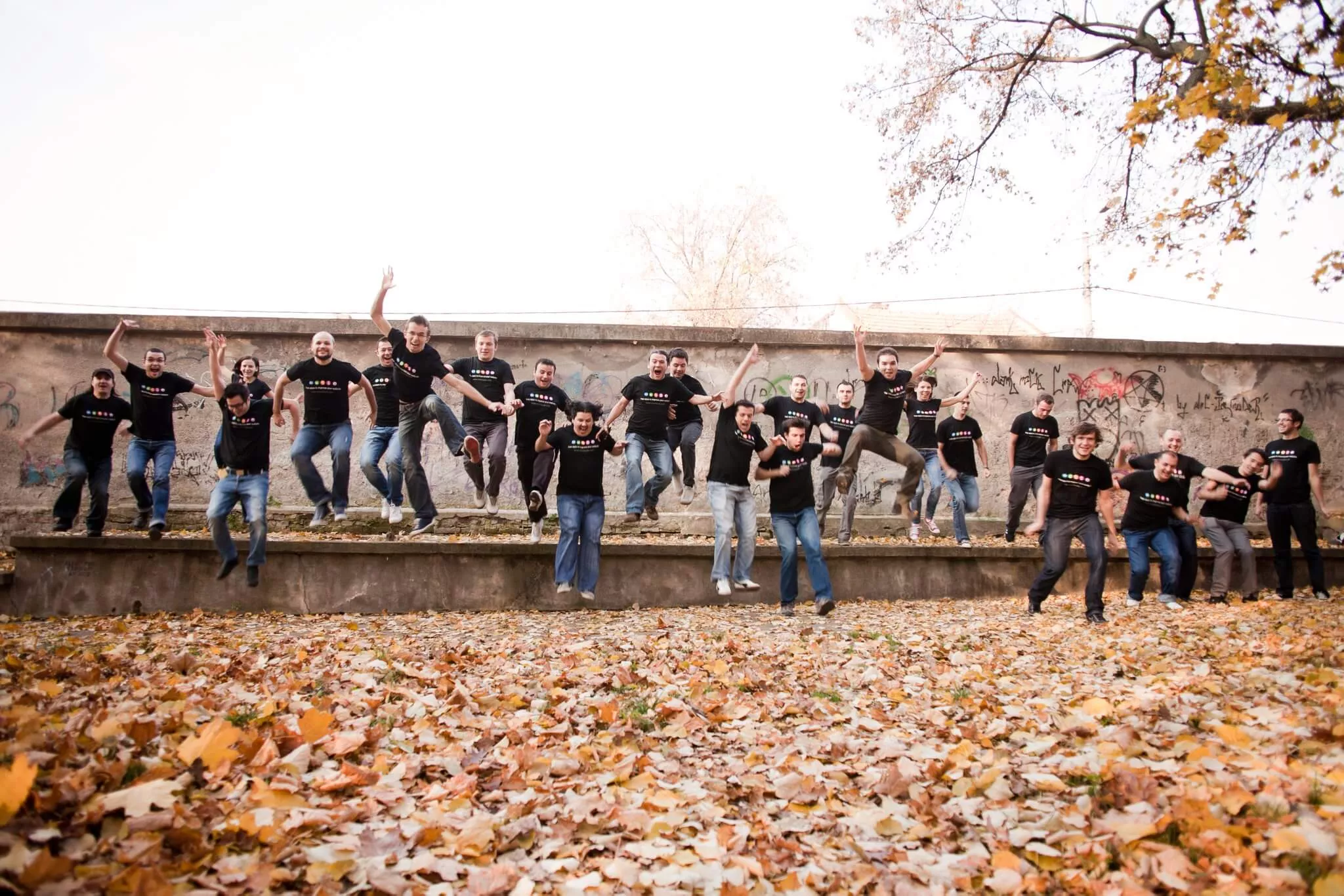 I was part of the customer support team back then. I grew up with this product and I'm super proud to know that I've always played an active role in Flipsnack, even in the earliest days.
Even though we like to believe we were the first, we have to admit that this is not true. Although there were a few flipbook makers on the market, people and brands didn't have that many options to choose from. Some of them were too expensive, others too complicated. Right from the start, we wanted to be the most intuitive tool for creating online flipbooks.
Back then, a huge part of the internet was still Flash, and the flipbooks made with Flipsnack were Flash too. The internet wasn't nearly as competitive as it is today.
I remember the early days of Flipsnack like it was yesterday. From the moment we came up with the concept, to the day we put it live, we had approximately 4 months to develop it. That's just crazy if you think about how much it takes to build an MVP today.
When we first launched it, we thought people would use Flipsnack for personal projects like creating online scrapbooks or photo albums.
Even though it wasn't something new on the market, people loved it right from the very beginning. We kept our promise and made it one of the easiest to use tools in this segment. You only had to follow 3 easy steps to publish your flipbook.
We soon realized that Flipsnack had a huge potential to become a big name in the online publishing industry and serve multiple purposes.
Starting from 2013, a separate team was put together for this project. This was a milestone in Flipsnack's evolution. Ever since, the tool has been steadily transforming and growing.
At its core, we could say the tool kept its main functionalities, but at the same time, it's so different! There are so many new capabilities and even use cases that we haven't thought of right from the start! Of course, one of the biggest impacts was the launching of the integrated Design Studio.
A lot of people reached out to us and told us how they would like to create their designs on Flipsnack.
So, in 2014 we developed the first version of the Design Studio. We remember it with fondness now, because even though it was very limited and basic, it was the very first version of something that's so great today. It was the very first time when people didn't necessarily need a PDF to start with, in order to make a publication on Flipsnack.
Throughout the years, the design tool went through many changes, and it got better and better. Today it is a wonderful tool that makes catalog design accessible to everyone. An important milestone in the history of the Design Studio was the release of the much requested double page editing.
This is just one example of how much we evolved over the years. The most interesting part, perhaps, is how much we grew as a team. We started with a team that worked on multiple projects. Then we had a small team dedicated to this project. Some of our earliest decisions were based on intuition. But we grew together with the tool.
The team is a lot bigger, of course, but that's not all that matters. We have many more specialists, and we've been through a lot together. We have a long history of experiments, success stories and failed attempts as well.
We learned from our mistakes, (and we continue to learn). We set our goals higher and higher each year, and that motivates us. Even though we're in a different place now, there's one thing that we didn't lose: our passion. We might be even more excited about the brand and about what we do, if that's even possible.
But our history isn't just about the tool, or about the team. It's also about you. We all grew together. During these 10 years, the Flipsnack community that you're part of, went from 0 to 6 million people.
We've made this journey together, and you're important to us. You've helped us take decisions, you told us what you like and what you don't. We listened and we will continue to do so, through our feedback collection mechanisms. You have a say in how we develop the tool, and what we do.
We may be celebrating our history of 10 years today, but we're not living in the past. We're focused on the future, because we didn't get this far, to only get this far.
---
Adrian Moza is the COO of Flipsnack. He's been with the company since the early days.