August 2016 free calendar – desktop wallpaper
How's summer treating you so far?
It's almost time to freshen up your desktop wallpaper or smartphone wallpaper with the new August calendar. Our designers made two August 2016 free calendars for you, so pick your favorite and download it.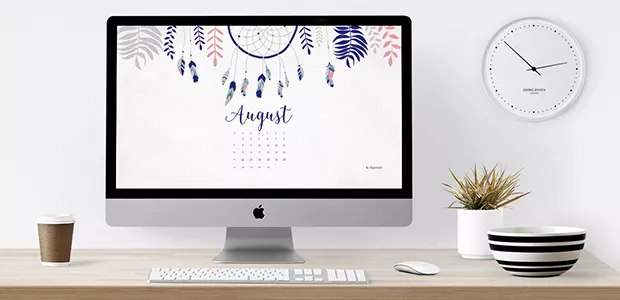 Download calendar: 1920×1080, 1366×768, 640×1136
As you can see, the first one is built around a feathery dreamcatcher, for all bohemian style lovers.
The second calendar features a nautical theme. If you love the seaside as much as me, you will use this desktop wallpaper for your screens.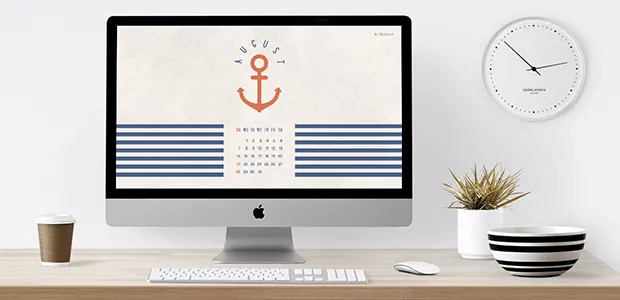 Download wallpaper: 1920×1080, 1366×768, 640×1136
For those of you who have just found our blog, you should know that this calendar wallpaper is part of a series. Check them out in our freebies section.
Thank you to all your kind comments regarding our calendars. You guys are the best!