The best technology magazine examples of 2019
Let's be real here, we've all dreamed of flying around like Tony Stark in his Iron Man suit, shooting laser beams from our hands, and talking to some sort of AI that solves all of our problems for us. Unfortunately, that sort of tech really isn't possible right now, but it's definitely pretty entertaining to read about the latest and greatest in the tech world. For that reason, technology magazines around the world report on new and trending topics every day. So let's streamline this process a little better. Here are some of the best technology magazine examples of 2019 that you can read right now.
PCMAG
If you're into computers at all, then PCMAG is a must. Even if you're not, it's one of the best technology magazine examples out there, and has been for a while. From front to back, you'll get all the latest and greatest from the PC world.
Their reviews are very thorough. In fact, some of them have helped me decide on my own computer parts at home. Like this CPU comparison for 2019. It doesn't matter if you're just starting out, or a diehard PC building machine, you'll find something of use to you.
WIRED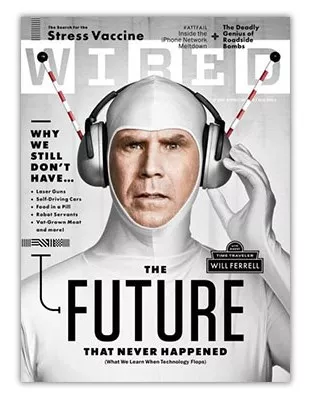 WIRED is one of the best technology magazines out there. Not only can you read stories about the newest gadgets, you can also read more humanitarian-focused stories about how this new tech affects lives and makes an impact. There are more general science related articles mixed in as well.
Perhaps one of their greatest qualities is how fast they can produce news. Just a few hours after it's announcement, the creative writers at WIRED had a full length article on the new Nintendo Switch Lite. It's a great read all around, and you can pick up a hard copy in addition to reading it online.
MIT Technology Review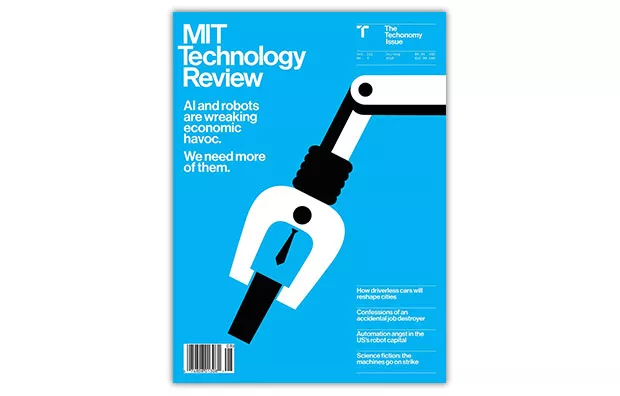 We've all heard of MIT; but did you know that they also host their own tech mag? The MIT Technology Review is one of the most prestigious tech magazines out there. Possibly the coolest part of the online magazine is the sheer variety of topics you can find. They all lead back to technology, but where else can you find information on the largest seaweed bloom ever recorded by satellite? It's definitely worth a look, and it's very deserving of its spot on this list of the best technology magazine examples of 2019.
T3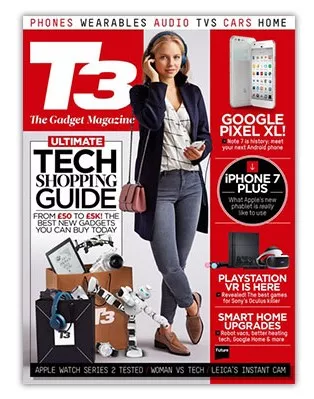 T3 magazine is one of the best tech magazines around. The beauty of this particular mag is that it covers everything. The overall tone of this online publication is very friendly and unique. It gives honest reviews of popular products, while also highlighting and giving spotlight to some of the lesser known ones.
The editors are both thorough and professional, yet they still seem to maintain a super friendly and conversational tone. Just check out this article on the best graphics cards to see what I'm talking about. T3 truly is one of the best technology magazine examples, and it's worth adding to your ever-growing list.
Computer World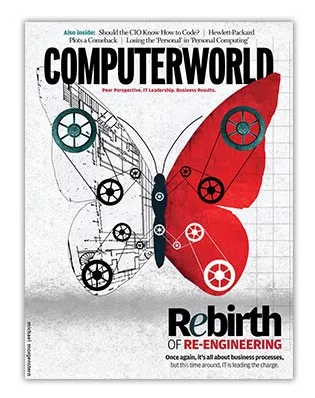 Much like PCMAG, Computerworld focuses very much on computer tech. What makes Computerworld different is that they cover a lot of the business side of tech with breaking news. Like this article about Windows security. Combining that with all the helpful tutorials and reviews makes for an impressive technology magazine example.
Science Focus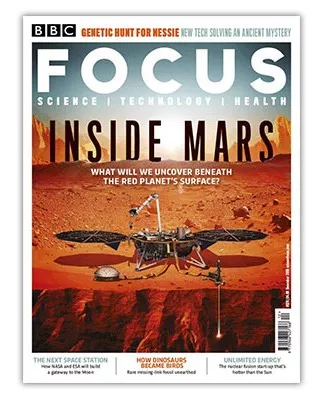 Science Focus Magazine is owned and operated by none other than BBC. BBC is known for its humanitarian projects which are eye-opening, and the work that goes into this very special magazine is no different.
There's an entire section dedicated to the future of tech. Here, you can find all sorts of stories about planet-saving technology, and even articles on how social media is slowly brainwashing you, and how to fight back. It's truly remarkable what some people are capable of creating, and Science Focus Magazine has given those brilliant people the platform they need. This one should be at the top of anyone's read-list.
Popular Science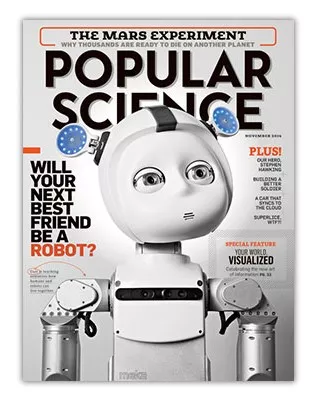 Just as its name suggests, Popular Science Magazine talks about anything and everything related to science. In addition to cool gadgets and new space tech, you'll find yourself digging through new medical theories and interesting DIY guides. Popular Science also has a heavy focus on environmental stories. From front to back, Popular Science Magazine is one of the best science and technology magazine examples on the market today.
Tech Advisor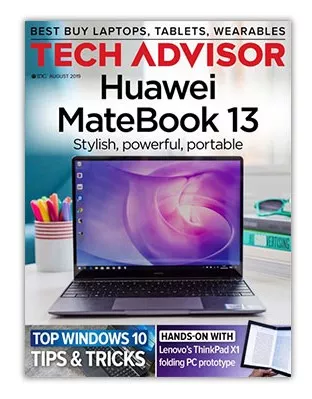 If there's one thing Tech Advisor Magazine is well known for, it's their extensive tech reviews. But, in addition to reviews, you'll also find plenty of well rounded articles about various new gadgets and software. Not to mention their high tech tips and tricks. Nonetheless, you should check it out.
American Scientist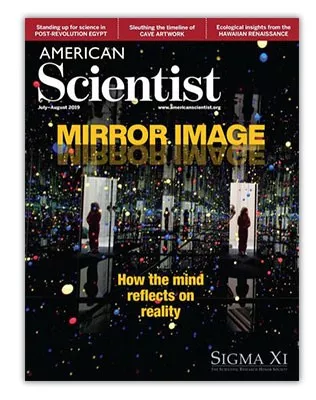 Although The American Scientist is mainly focused on science as a general term, you will find your fair share of technology related stories as well. Some, like this article about the Mars Rover, you can't find anywhere else.
The coolest thing about this particular online publication is that each article is published by real scientists. They publish 10 articles each month, and they span from engineering topics to environmental theories, and everything in between.
Although this particular publication isn't completely about tech, it's still very interesting and fun to read. So, it's definitely worth a mention on this list.
How to make your own tech magazine
Reading tech magazines is cool and all, but have you ever thought about making one of your own? I mean, think about it! You've spent years testing all the cool gadgets and software out there, why not write about it and share it with the world?
Flipsnack allows you to do just that. You can create an entire magazine from scratch, or use one of our many tech magazine templates. Let's take a look at a few: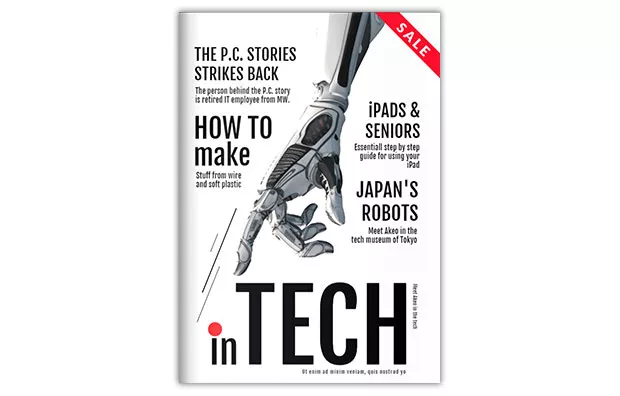 The best part about our templates is that they are 100% customizable. Any element you see can be changed. So for example, if you want to improve your magazine cover design, you can easily do so.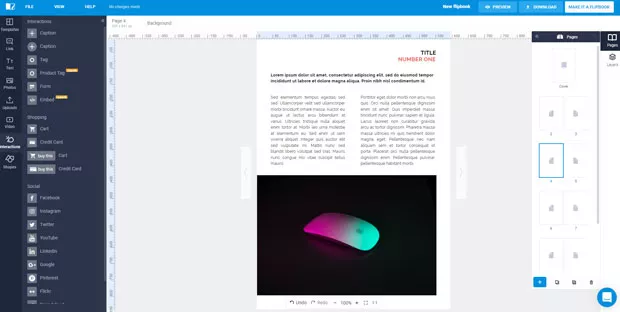 As you can see in this screenshot, there are lots of editing options you can choose from. The drag-and-drop editor makes short work of any project you may be working on. Simply pick as many or as few additions to the already made template as you'd like, and click to add it.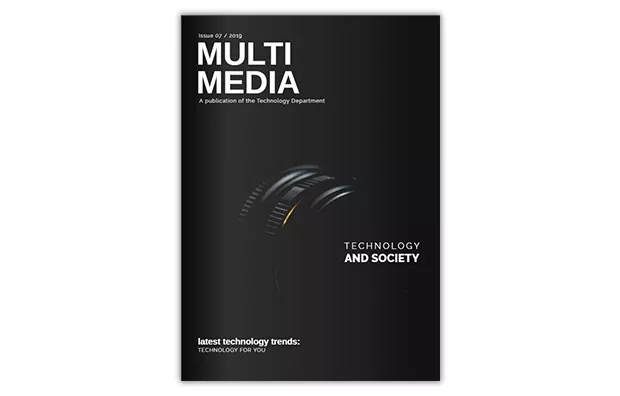 To top it all off, Flipsnack gives you the platform to promote and sell your hard work. We give you the tools you need to create your very own technology magazines and promote them through every social channel in a flash.
Each and every one of our templates is hand crafted with the user in mind. All you have to do is fill in your details and images, and then you've got yourself a tech magazine that rivals even your biggest competitors.
If you like any of the magazine templates presented above, just click on them and they'll take you straight to our template page.
The takeaway
So there you have it: some of the best technology magazine examples out there. This list is in no particular order. Depending on what you're looking for, these may or may not prove to be useful.
Keep in mind that there are thousands of tech magazines out there. So if you don't see one that you like on this list, keep digging. If all of your efforts prove to be fruitless, you can always make your own in the form of a beautiful flip book. So with that in mind, and as this article comes to a close, check Flipsnack out and start your tech empire. It's only a click away!