November 2016 calendar background – desktop wallpaper
If there's one thing I like about November is the cozy feeling of being home, reading a book, with a cup of hot beverage in your hand, while it rains outside.  You know what I'm talking about, right?
We designed 2 new desktop wallpapers for November 2016. You get to choose from a richly decorated leafy November background or a simpler, but equally beautiful grey and yellow wallpaper.
Use them as calendar backgrounds for your computer, tablet or smartphone (which is why they come in 3 different sizes).
Download each wallpaper calendar for free, with just one click. It's as simple as that!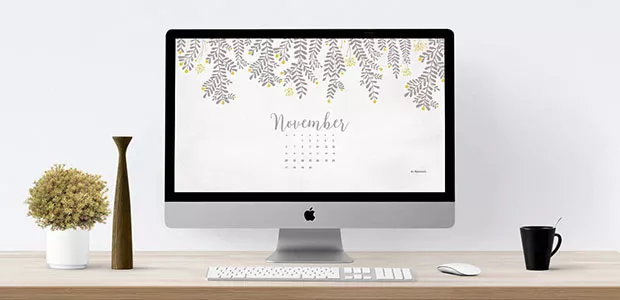 Download wallpaper:  1920×1080, 1366×768, 640×1136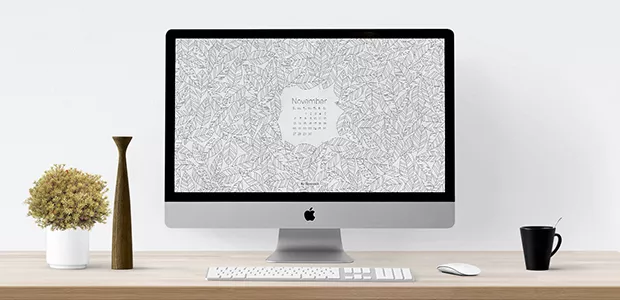 Download calendar:  1920×1080, 1366×768, 640×1136
Check out our previous calendars as well as other freebies here. Don't forget to come back next month to get your last wallpaper calendar of the year!