How to plan ahead: 2020 content marketing calendar ideas
Here at Flipsnack, we like to stay ahead of the game with our content marketing calendar. For us, ironically, the content marketing calendar consists of actual calendars. It's a long-standing tradition of ours that has helped us stay organized form month-to-month throughout the entire year.

But what are some other things you can use to spice up your 2020 content marketing calendar? As we all know, depending on the month, there can be a lot going on, whether it be in the past or present. It's up to you to capitalize on those opportunities before they hit. The idea of a calendar is to plan ahead and stay organized. So how can you do that? Follow along, and let's discuss some 2020 content marketing calendar ideas:
January content marketing calendar ideas for 2020
The month of new beginnings. Time to start working on those new year resolutions. So, it comes as no surprise that January is weight loss awareness month. There is even a week in January that's called "Clean out your inbox week."
So, if your brand is somehow related to keeping fit or staying organized, you may want to capitalize on this. Or, even better. There is a Ditch New Year's Resolutions Day, on January 17.
Some brands took it seriously and created ad campaigns around this day.
Like McCafe, whose goal was to help consumers reconnect with the resolutions they set and use "Ditch New Year's Resolution Day" to recharge in order to meet their goals.
But not only, brands like Heineken are taking the #DryJanuary movement to whole new levels.
How? The famous brewer has created the January Dry Pack—a funky 31-pack of alcohol-free Heineken 0.0 beer, one for every day of the month.
All part of the worldwide campaign that focuses on the new Heineken 0% alcohol.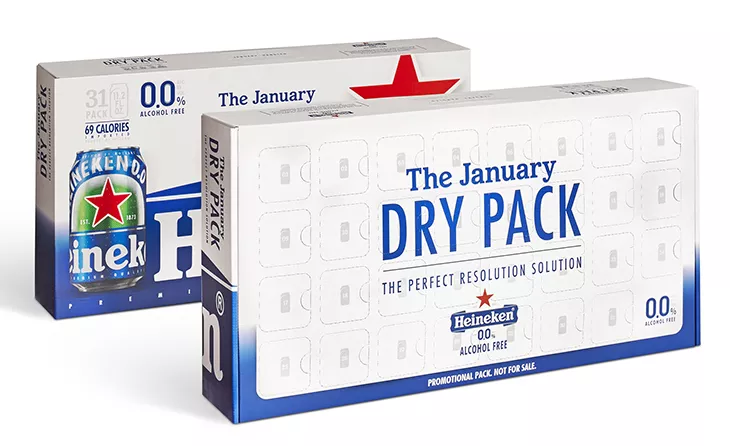 For National hugging day, also celebrated in January, Huggies, the diaper company had a really special project in which hugs were the main focus. For every share of the "Here's What Hugs Can Do" video, the company donated $1 for hugging programs in Canada. We covered this campaign in a recent article about inspiring brand storytelling examples.
January content ideas
You have all this brand campaigns to inspire you, but we have more. Here are some January content marketing ideas to inspire your next 2020 blog articles. However, social media is a great way to get involved in a trending conversation. Just follow the hashtags below.
Organizing your inbox the Marie Kondo way (as part of the January 22-26 – Clean Out Your Inbox Week)
How sugar slows your body down (as part of the weight loss month and sugar awareness week)
Want to sleep better? 5 habits to master sleep hygiene (Festival of Sleep day)
January is Weight Loss Awareness Month.
Weeks
January 1-7 – Diet Resolution Week
January 14-20 – Hunt For Happiness Week
January 15-19 – Sugar Awareness Week
January 22-26 – Clean Out Your Inbox Week
January 22-26 – National School Choice Week
Days
January 1 – New Year's Day;
January 1 – National Hangover Day
January 3 – Festival of Sleep Day
January 5 – Golden Globes
January 17 – Ditch New Year's Resolutions Day
January 21 – Martin Luther King, Jr. Day
January 21 – National Hugging Day
January 26 – Grammy's
Popular hashtags for January:
February content marketing calendar ideas for 2020
Ah, February. The month of love. This month, all brands find new ways to creatively talk about Valentine's day. Or not. But there is so much more to February than Valentine's day. Any Superbowl enthusiasts over here? Who else is waiting impatiently for all the ads?
And, by the way, this 2020 has one extra day in store for all of us. 2020 is a leap year. So, make sure to include this special day when planning your content marketing calendar for 2020.
But, let's go back to the biggest event of February, Valentine's day. Let's see how big brands like Netflix talked about Valentine's day without being too cheesy.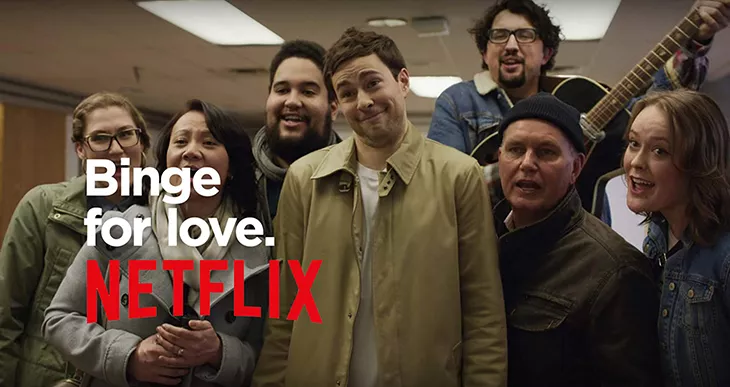 Netflix is all about bingeing. So, the 2016 Valentine's day campaign was all about bingeing for love. To explain a bit further, this video talks about the things we do for love, liiiiike bingeing. Yes, you read that correctly. Catching up with our loved ones' favorite series.
Talking about love, February 20 is Love Your Pet day. Now, in order to celebrate, Subaru US posted a cute Twitter video and a challenge, encouraging people to share how they spoil their dogs. A #twitterchallenge that can easily be adopted by any brand. We all know, the internet is crazy about funny animal videos.

Giving examples from big brands is cool, but we want to go the extra mile. Here are some interesting content ideas you can start from, to spice things up a little bit, when feeling stuck in a rut.
February content ideas
A cynical guide to Valentine's Day
History of Valentine's day. How it all started
Start a creative campaign that celebrates gifting yourself for #SinglesAwarenessDay. Run discount codes and turn this day into a celebration.
Another cool idea is to create advent calendars for Valentine's day. Because advent calendars are usually associated with the Christmas season. But, once again, you need to get creative. It's the only chance you get to stand out from the crowd.
February marks the Black History Month and National Heart Month.
Weeks
February 6-13 – New York Fashion Week
February 13-19 – International Flirting Week
February 14-21 – Condom Week
February 14-20 – Random Acts of Kindness Week
February 14-18 – London Fashion Week
February 18-24 – Milan Fashion Week
February 24-March 4 – Paris Fashion Week
Days
February 1 – National Freedom Day
February 2 – Super Bowl Sunday
February 4 – World Cancer Day
February 5 – World Nutella Day
February 7 – Wear Red Day
February 7 – Give Kids a Smile Day
February 7 – Send a Card to a Friend Day #SendACardToAFriendDay February 9 – National Pizza Day
February 9 – Oscars Ceremony
February 10 – Umbrella Day
February 14 – Valentine's Day
February 15 – Singles Awareness Day
February 17 – Random Acts of Kindness Day
February 18 – Drink Wine Day
February 18 – Presidents Day
February 20 – Love Your Pet Day
February 25 – Mardi Gras
February 29 – Leap year
Popular Hashtags for February:
March content marketing calendar ideas for 2020
First official month of Spring. March is a month that has a lot of important events in store for us. From International Women's day to American Red Cross Month. By the way, there is a national day that celebrates Oreo. Yup. Stick with me, if you want to learn more about the dunk controversy.
Here are some examples on how brands like Barbie capitalized on International Women's day in 2019. Now, Barbie is a brand that is well-known for setting unrealistic beauty standards. Ever since its invention in the late '50s, the Barbie doll has always been this tall, blonde, blue eyed, gorgeous doll. But that is not the case anymore. In 2018 and 2019, the doll company released versions of women like Frida Kahlo, tennis player Naomi Osaka or Amelia Earhart were designed as a 60 year old anniversary of the Barbie brand.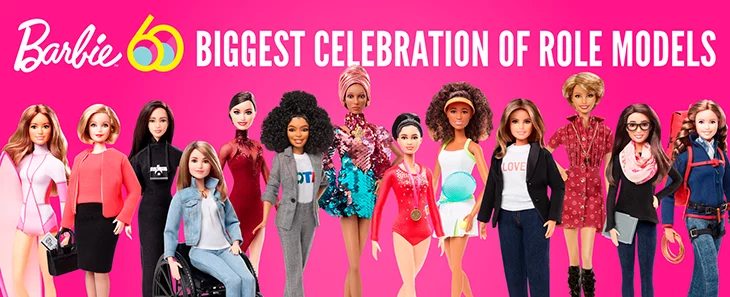 Budweiseis also another brand who wants to say sorry for the way it portrayed women in advertising, in the 1950s. So, this year, they re-released the same vintage ads, with new copy.
Owning up to their past mistakes, it's no coincidence that these ads were part of the campaign #SeeHer initiative. This way, Budweiser tries to put the equality sign between women and men when it comes to enjoying beer freely.
March 6 marks #InternationalOreoDay. Yes, the biscuit that became insanely famous deserves a day. Like peanut butter and jelly, you can't have Oreo without a glass of milk. So, there is this debate around the best way to enjoy an Oreo.
And so, everyone joined the conversation. Brands found new ways of talking about this celebration. Not to mention the Twitter controversy that debates the million ways to dunk an Oreo.
March content ideas
The last day of the month, March 30, celebrates National Doctor's day. Even if it wasn't meant for this special occasion, Nike recently launched Air Zoom Pulse shoes for doctors and nurses.The people who are on their feet for hours and hours. This is, for me, one of the greatest examples of how a brand can associate itself with a cause. And, most importantly, all the profits will go to OHSU Doernbecher Children's Hospital.
In other news, we love to be giving out inspirational content, but even more, here are some March content marketing ideas you can easily put into practice.
Start a conversation on twitter around #NationalAwkwardMomentsDay (March 18)
Do the same for Grammar day. Have people talk about the weirdest typos they ever sent to someone. (March 4)
Surprising facts about Pi Day (March 14) #PiDay
Invite people to turn off their phones for Day of Unplugging (March 3)
Join the Earth Hour Day and turn off all the lights that day. Or even more, speak at major Earth Day events. Let people know your brand has a voice and that you care about climate change. (March 30) #EarthHour
All about sugary breakfast cereals. Or spark a debate around what goes first in the bowl. The milk or the cereal? People go crazy over Twitter polls. (March 7).
March is Women's history month, American Red Cross month and Nutrition month.
Weeks
March 23-28 – National Sleep Awareness Week
March 26-31 – National Cleaning Week
Days
March 1 – Employee Appreciation Day
March 1 – Peanut Butter Lover's Day
March 2 – National Read Across America Day (Dr. Seuss Day)
March 3 – Day of Unplugging
March 3 – World Wildlife Day
March 6 – Dentist's Day
March 6 – Oreo Day
March 7 – Cereal Day
March 8 – International Women's Day
March 11 – Napping Day
March 13 – Jewel Day
March 14 – Pi Day
March 16 – World Sleep Day
March 17 – St. Patrick's Day
March 18 – Awkward Moments Day
March 19 – First Day of Spring
March 20 – Agriculture Day
March 20 – World Down Syndrome Day
March 21 – International Day for the Elimination of Racial Discrimination
March 22 – World Water Day
March 23 – Puppy Day
March 30 – National Doctor's Day
March 30 – Earth Hour Day
Popular hashtags for March:
April content marketing calendar ideas for 2020
Perhaps the most famous day of the month is April Fool's Day. But not only. April brings so many important days, worthy of being celebrated. National Denim Day, World Health Day or Equal Pay Day, just to name a few.
Let's bring in some content marketing ideas for April 2020 from famous brands.
Amazon knows, cat and dog videos will always steal the show, making any brand win #AprilFoolsDay. So, in order to celebrate the first day of April, Amazon upgraded Alexa, in order to understand dogs, cats aaaaand gerbils. Of course, changing the name too. So, Alexa became Petlexa for one day.
Perhaps one of the most important days in April is World Autism Awareness Day. For such an occasion, brands like Rosco sell personalized products in order to illuminate any home, office or landmark and Light It Up Blue. There is even a hashtag #LightItUpBlue where you can easily join the conversation.
Perhaps one of the most important days in April is World Autism Awareness Day. For such an occasion, brands like Rosco sell personalized products in order to illuminate any home, office or landmark and Light It Up Blue. There is even a hashtag #LightItUpBlue where you can easily join the conversation.

April also represents Stress awareness month and volunteer month. Two more content marketing opportunities you can capitalize on.
April content ideas
Here are some content marketing ideas you can easily apply for April 2020.
Encourage people working in your enterprise to take a day off and do some volunteering. Post about it on social media and make sure to encourage your audience to do the same. Use appropriate hashtags to join the conversation: #givingback #volunteermonth
Use the hashtag #NotAllSuperheoresWearCapes to celebrate National Superhero Day. Encourage your audience to talk about the heroes in their lives.
Encourage your coworkers to bring their kids to work and share the experience online through the hashtag #tyktwd from the children's point of view. Social media done right, isn't it?!
Write articles related to denim: The history of denim; Why we love jeans so much?
Write articles related to getting rid of stress: Mindfulness tips to help you sleep better and get rid of the stress.
April is Earth month, National volunteer month and National Autism awareness month.
Weeks
April 15-22 – National Volunteer Week
April 16-22- Human Violence Awareness Week
April 23-29 – Administrative Professionals Week
April 22-28 – Every Kid Healthy Week
Days
April 1 – April Fool's Day
April 2 – World Autism Awareness Day
April 3 – National Walking Day
April 4 – School Librarian Day
April 6-12 – Masters Tournament PGA
April 7 – World Health Day
April 7 – National Beer Day
April 9 – Equal Pay Day
April 10 – Golfer's Day
April 10-12– Coachella Music Festival – First weekend
April 11 – National Pet Day
April 12 – Easter Sunday
April 12 – National Grilled Cheese Day
April 15 – National Titanic Remembrance Day
April 17 – 19 – Coachella Music Festival – Second weekend
April 20 – Boston Marathon
April 22 – Earth Day
April 23 – Take Your Daughter and/or Son to Work Day
April 24 – Denim Day
April 28 – National Superhero Day
April 30 – National Adopt a Shelter Pet Day
Popular hashtags for April:
May content marketing calendar ideas for 2020
If you're in the marketing field you must know that by the time May comes around, all summer campaigns should have already been planned. In order to make things easier for you, here are some May content marketing calendar ideas for 2020:
Some inspiration from brands:
May is National Barbecue month, so many brands are trying to take advantage of this insight. Especially supermarket brands like Asda or Lidl. Because having a barbeque is more than just eating, but more like a social celebration and a good occasion for a summer gathering around the grill, with the entire family. Just like this Lidl ad that encourages people to "Live a little".
Celebrating Mother's day, Pandora, the jewelry brand talks about a unique bond between mother and child in this emotional ad. Mother's day is without any doubt, one of the most important events in May.
Talking about Memorial day is not easy. This Budweiser ad doesn't say much, though. But rather lets the silence speak for itself.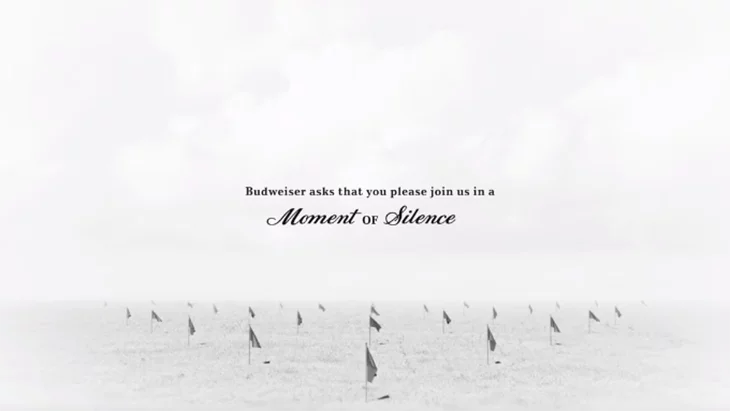 Wondering what you can actually apply for spicing up your May 2020 content marketing calendar? We got some ideas for you:
May content ideas
Encourage your audience to talk about their favorite teacher through the #thankateacher hashtag.
If you have the budget, go all in for Cinco de Mayo. Have a campaign around this day and give discounts or even better, a trip to Mexico. If you don't, maybe write about this occasion. Here's a cool blog post idea: 5 things you didn't know about Cinco de Mayo
Join the #maythe4thbewithyou and the conversation. If you got a product update or launching of a new product, this is the right moment to announce it. Change your style of communicating on social media and talk the way Yoda talks for a day.
Make a social media video with people working in your company talking about their mothers. Share it on all your social media channels on #MothersDay.
MAY
May is National Barbecue month, Global employee health and fitness month.
Weeks
May 3 – 9 – Drinking Water Week
May 3 – 9 – National Tourism Week
May 4-8 – Teacher Appreciation Week
May 6 -12 – Nurse's Week
Days
May 1 – May Day
May 2 – World Password Day
May 2 – Thank A Teacher Day
May 4 – Star Wars Day #maythe4thbewithyou
May 4 – International Firefighters Day
May 5 – Cinco De Mayo
May 6 – National Nurses Day
May 8 – World Red Cross and Red Crescent Day
May 8 – National Teacher's Day
May 11 – Eat What You Want Day
May 12 – Mother's Day
May 13 – Cocktails day
May 16 – Love a Tree Day
May 18 – National Bike to Work Day
May 18-Jun 7 – French Open
May 20 – Be a Millionaire Day
May 24 – Victoria Day (Canada)
May 25 – Memorial Day
May 31 – World No-Tobacco Day

June content marketing calendar ideas for 2020
You may think about June as the first proper month of summer, but this month has so much going on. From Men's Health month to LGBTQ Pride month, there is so much to be celebrated.
We made a list of the most important days that you can use to establish a correlation between the celebration and your product or service.
To inspire you a little further, we found some really good ad campaigns from brands who took advantage of the June holiday calendar in the past few years.
Let's begin with Levi's. A brand that is known for communicating bold ideas. Levi's LGBTQ campaign encourages people to "BE PROUD. BE BOLD. BE YOURSELF."It was one of the first ever clothing companies supporting this cause and promoting equality, ever since 1982. For LGBTQ month, in 2018, the brand released 7 different t-shirt designs promoting the "Equality always fits" cause, donating 100% of the net proceeds to the Harvey Milk Foundation and the Stonewall Community Foundation. In 2019, 100% of net proceeds of Levi's Pride Collection will go to OutRight Action International.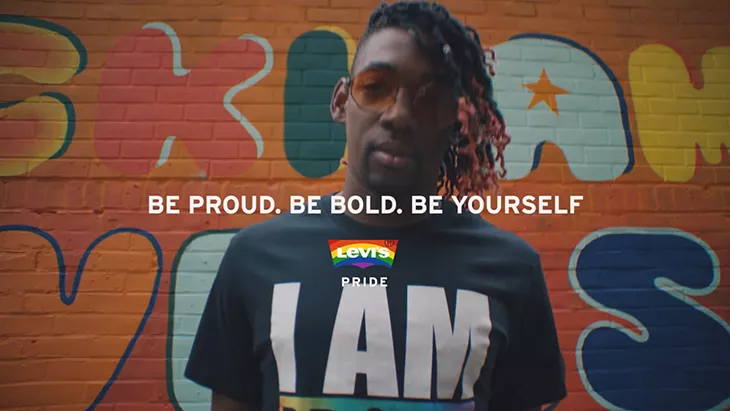 World Oceans day is another important cause that a lot of people associated with. For instance, UK joined the global fight against plastic pollution. In order to raise awareness about how important oceans are in our everyday life, events were held all over the country.
People were encouraged to join the conversation through the #ISpeakBlue and #waveforchange hashtags on social media.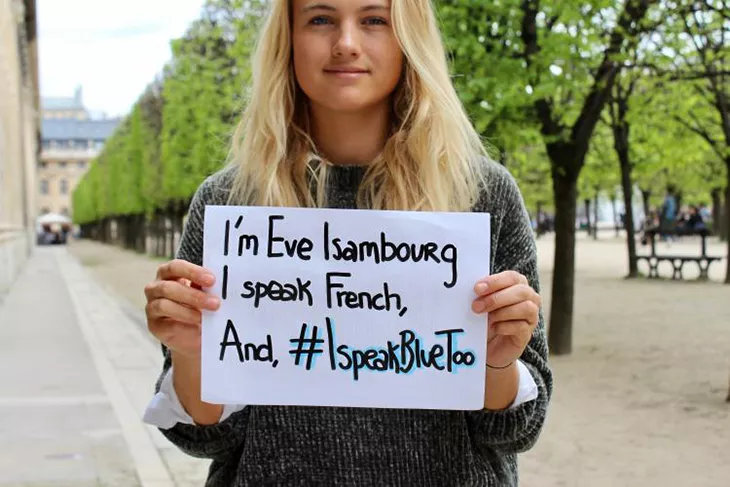 Now, all the two causes mentioned above are super important. If you feel like your brand can communicate on such topics, make sure to do it. To get even more creative, we have some more content marketing ideas based on the June holiday calendar.
June content ideas
Raise awareness about acne awareness month and ask your audience to share a #Nomakeup #nofilter selfie on National Selfie Day.
Encourage your co-workers to bring their dog to work and share the entire experience online. Perhaps you can take an office tour with one of the dogs and make a video out of it. The internet loves a good dog video.
Have a day off and volunteer for a good cause: World Oceans day. Organize a pick-up-trash day. Or even better, have an article where you talk about all the ways in which your organization is eco-friendly.
Talk about the best places to eat donuts. Bring breakfast for everyone in the office and have a sugary breakfast.
June
June is LGBTQ Pride month, National Safety Month and Acne Awareness Month.
Weeks
June 4-10 – Pet Appreciation Week
June 12-18 – Men's Health Week
Days
June 1 – National Donut Day
June 4 – Hug Your Cat Day
June 4 – National Cheese Day
June 5 – World Environment Day
June 8 – World Oceans Day
June 8 – National Best Friends Day
June 10 – Iced Tea Day
June 12 – UEFA Euro
June 14 – Flag Day
June 16 – Father's Day
June 17 – VidCon
June 18 – National Splurge Day
June 18-21 –U.S. Open
June 19 – National Kissing Day
June 20 – First Day of Summer / Summer Solstice
June 21 – National Selfie Day
June 22 – National Take a Dog to Work Day
June 27 – National Handshake Day
June 27-July 19 – Tour de France
June 29 – Camera Day
June 29-July 5 – World Golf Championships
June 29-July 12 – Wimbledon
June 30 – Social Media Day
Popular hashtags for June:
July content marketing calendar ideas for 2020
July is more than just another summer month.
It's also a chance to celebrate America's independence, order too much stuff on Prime Day, share your favorite emojis, and watch golf.
When it comes to marketing in July, there are tons of opportunities to engage with your customers. From pet safety tips during the 4th of July to free shipping.
So, let's see how brands capitalized on the most important days in July. And see how you can apply this on your content marketing calendar for 2020.
Let's start with one of the biggest national holidays, July 4th. From coast to coast, Americans gather to celebrate their independence. This is a massive opportunity for your content marketing calendar for 2020 and beyond.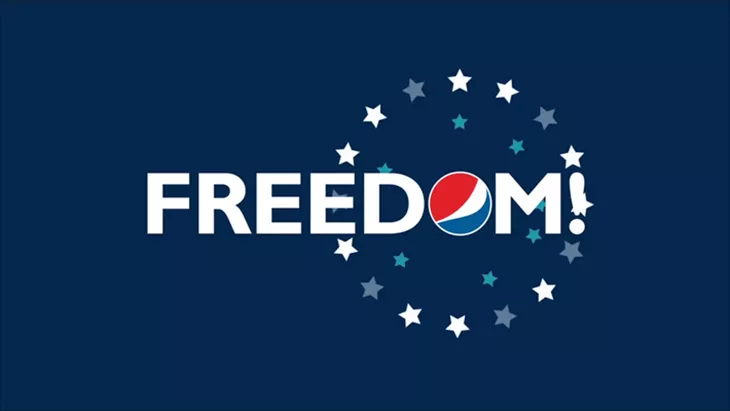 On July 8th, many people celebrate Nation Video Game Day. As video games steadily increase in popularity from year to year, it can be easy for a lot of brands (especially in the tech industry) to hit a few marks regarding video games. Even if it's something as simple as sharing some things on social media with #nationalvideogameday.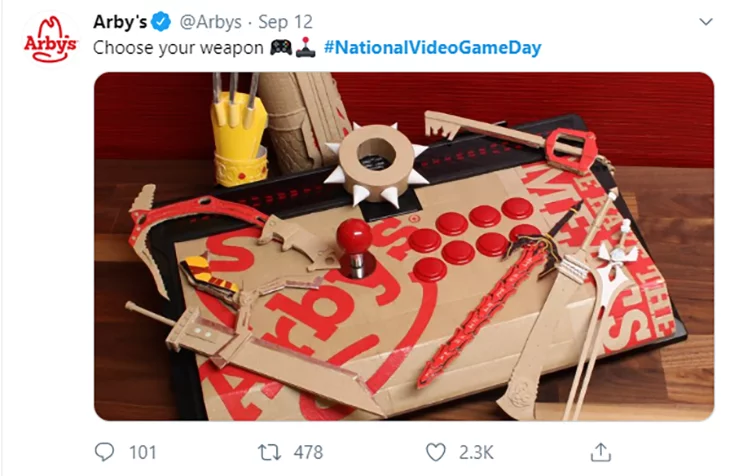 And let's not forget that the summer Olympic games start in 24 July up until 9 August 2020 in Tokyo, Japan. This is a very unique event because it only happens once every 4 years.
It's also unique in the fact that it unites the world for a few weeks. People from all corners of the globe gather around their TVs, look up statistics, and keep track of the athletes they look up to. This is the perfect opportunity to show your patriotic support, no matter what country you're from or rooting for.

July content ideas
In case you still can't think of anything, here are a few more creative content marketing ideas our team came up with:
Share some strange hot dog toppings for Hot Dog Day on July 18th.
Point out some crazy deals for Amazon Prime members for Amazon Prime Day on July 18th.
Create a story using just emojis on social media using #WorldEmojiDay.
Share an ice cream flavor of the day for the entire Ice Cream Month.
Honor parents around the world by sharing their stories for Parents' Day on July 28th.
Encourage your audience to share sunsets for Capture the sunset week. Use a hashtag to have all the content in one place. Maybe organize a contest with this mechanism.
July
Ice Cream Month
Weeks
July 15-21 – Capture the Sunset Week
July 16-22 – Independent Retailers Week
Days
July 1 – Canada Day
July 1 – International Joke Day
July 2 – World UFO Day
July 4 – Independence Day
July 5 – National Bikini Day
July 7 – Chocolate Day
July 8 – Video Games Day
July 13 – Rock Worldwide Day
July 14 – Bastille Day
July 15 – National Ice Cream Day
July 16 – World Snake Day
July 17 – World Emoji Day
July 18 – Hot Dog Day
July 18 – Amazon Prime Day
July 20 – National Moon Day
July 21 – #NoMakeUp Day
July 24 – Amelia Earhart Day
July 28 – Parents' Day
July 30 – International Day of Friendship
Popular hashtags for July:
August content marketing calendar ideas for 2020
For a lot of people around the world, August is one of the most dreaded months of the year. Summer is almost over and students are going back to school. So, yes, this is the month where your brand can create content around the two major events.
Some of the highlighted days this month include International Beer Day. I don't think I need to tell you that a lot of people don't need much of an excuse to drink a good beer. This national day is an easy marketing opportunity for every single brewery and bar out there. Follow along for some content marketing calendar inspiration for the year to come.
For International Beer Day, Budweiser had a 24 hour livestream video where a country band sang 99 Bottles of Beer on the Wall all the way through. If you enjoy this type of entertainment and have time to spare, you can watch the entire stream here.
How about Book Lover's Day? It's a day not often celebrated, but one that has a big following. Book worms around the world celebrate their love for books by sharing their favorites online and engaging in conversations about the wonderful worlds they've adventured through. Companies like Barnes & Noble join in on the fun through social media and sharing #Bookloversday.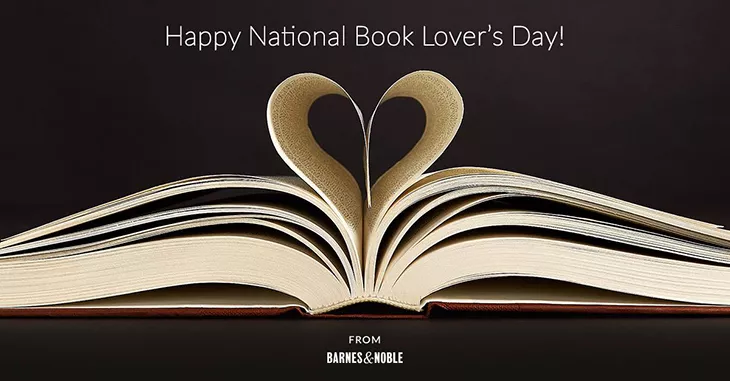 August content ideas
There are a few special days and events you can take advantage of in August. Here are a few content marketing ideas we came up with:
Share your favorite cats (personal or internet famous) on social media and use #Internationalcatday.
Make someone's day by sharing a joke online. It's really simple, but it can bring a lot of attention.
Shoutout some of the women who inspire you for Women's Equality Day.
Give students a little field guide for their first day in school or university (we've all been there).
Spread some doggie appreciation and share some of your favorite tail waggers online. Make sure you use #Internationaldogday
August
August is Back to School Month, National Breastfeeding Month and Peach month.
Weeks
August 6-12 – National Farmers' Market Week
August 13-19 – National Motorcycle Week
Days
August 1- Back to school
August 2 – International Beer Day
August 5 – International Friendship Day
August 8 – International Cat Day
August 9 – Book Lover's Day
August 10 – National S'mores Day
August 16 – National Tell a Joke Day
August 19 – World Photo Day
August 19 – World Humanitarian Day
August 20 – National Lemonade Day
August 21 – Senior Citizens Day
August 24 – US Open
August 25 – Paralympic games
August 26 – International Dog Day
August 26 – Women's Equality Day
August 30 – Frankenstein Day
August 31 – National Trail Mix Day
Popular hashtags for August:
September content marketing calendar ideas for 2020

Despite September feeling like the monthly equivalent to the middle of nowhere, there's actually a lot going on. For starters, we celebrate the working class across America for Labor Day. Usually, brands use this day to have massive sales and bring awareness to themselves.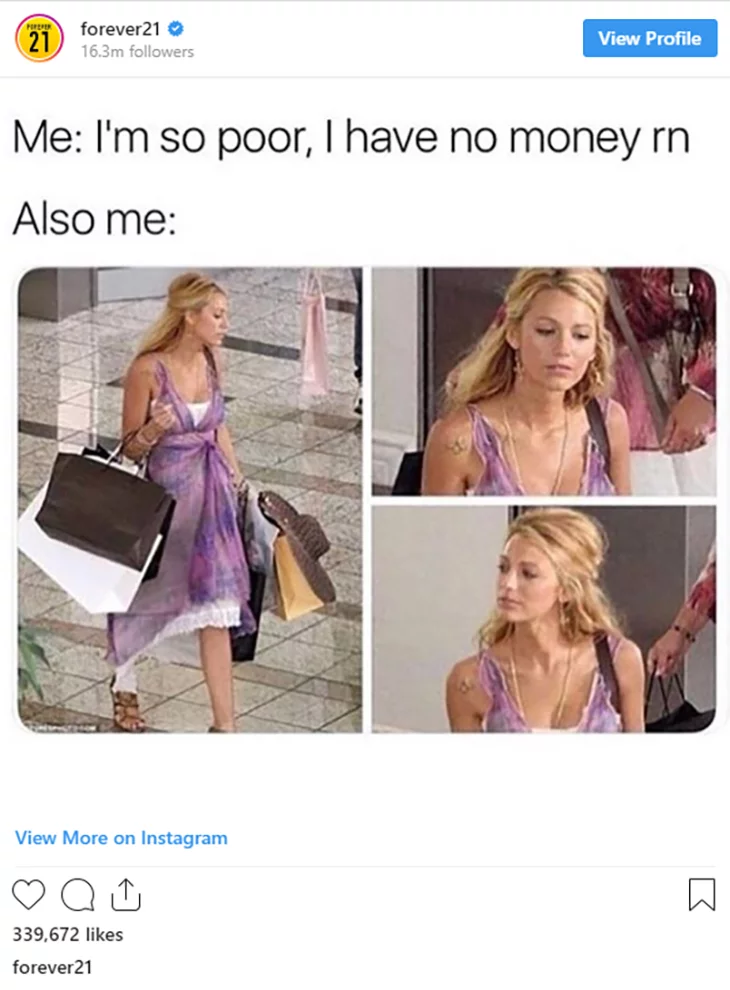 Forever21, for example, took this opportunity to really connect with their audience and share a fairly relatable meme.
A massively overlooked yet highly important day that comes towards the end of September is World Heart Day. This is a day dedicated to healthy hearts around the world and the pursuit of healthy living.
Although a lot of people don't know about this day, some brands make campaigns dedicated to getting people active. Here's a good content marketing example: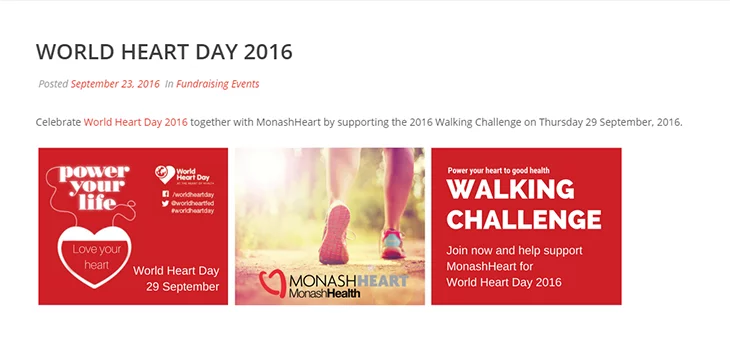 It's a win-win no matter how you look at it. You bring awareness to a brand, and you get people aware of their health.
Spread over the entirety of September, we celebrate Wilderness Month. Nature and our planet have become a more pressing issue lately, and it's a really good thing that we have an entire month dedicated to the appreciation of the place we call home. Now, we just have to get more people talking about it.
Flickr, a very well known social platform uses its authority to bring awareness to our beautiful planet via pictures.
Even now, you can find these images on Flickr, but they really promoted them for Wilderness month this past September. Using what they're well known for (images), Flickr used this opportunity to not only market themselves, but share incredible and eye-opening pictures that you may never get to see in real life.
September content ideas
So what are some creative content marketing ideas for the month of September? Glad you asked:
Showcase some of your favorite books for Read a Book Day and hashtag it with #ReadABookDay
Encourage people to pick up trash outside for Wilderness Month or #NationalWildlifeDay
Highlight the benefits of a car-free routine for the planet for car-free day. Encourage your coworkers to bike to work for the entire month and share the results with your audience.
Discuss some gift ideas for Wife Appreciation Day.
Talk about the evolution of video games for National Video Game Day.
September
September is Wilderness Month, National Yoga Awareness Month, Hispanic Heritage Month and National Food Safety Education Month.
Weeks
September 9-15 – National Suicide Prevention Week
September 18-24 – Pollution Prevention Week
Days
September 1 – International Bacon Day
September 2 – Labor Day
September 2 – Venice Film Festival
September 5 – International Day of Charity
September 6 – Read a Book Day
September 8 – Grandparents Day
September 11 – 9/11
September 11 – Patriot's Day
September 12 – National Video Games Day
September 13 – Uncle Sam Day
September 15 – Greenpeace Day
September 16 – Wife Appreciation Day
September 17 – Constitution Day
September 19 – Oktoberfest Begins
September 21 – International Day of Peace
September 22 – First Day of Fall
September 22 – Car-free Day
September 27 – World Tourism Day
September 27-28 – Yom Kippur
September 28 – Native American Day
September 28 – World Day
September 29 – World Heart Day
September 30 – International Podcast Day
Popular hashtags for September:
September is well-known as a fashion month –
London Fall Fashion Week
Paris Fall Fashion Week
Milan Fall Fashion Week
October content marketing calendar ideas for 2020
What can we say about October except that it's filled with pumpkin spice, candy, and surprisingly, a lot of marketing opportunities.
We all know that October hosts one of the most spooky days of the year, but what else does it have to offer? Well for starters, October 4th is National Taco Day. People from all over the world enjoy delicious delicacies crammed into a crispy shell or soft tortilla, and big brands use this to their advantage.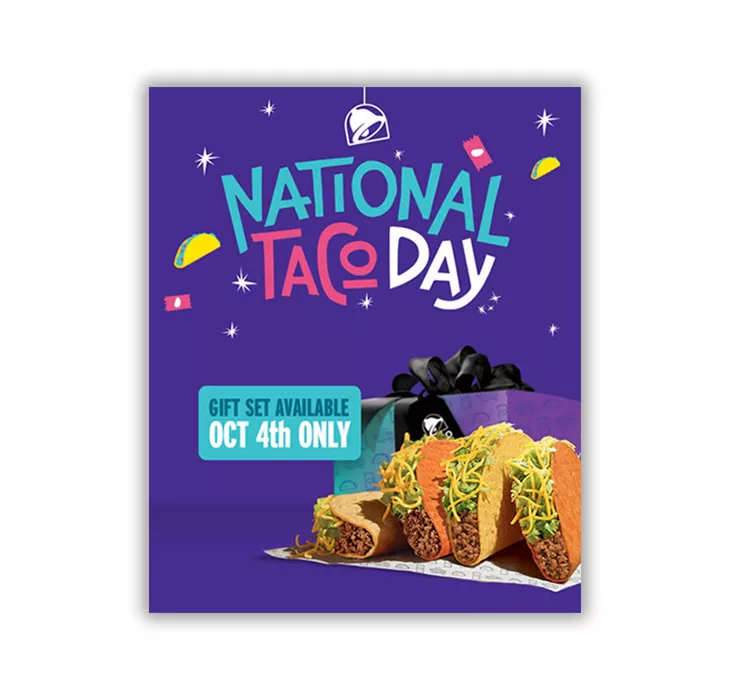 Take Taco Bell, for example. Every day around the world, people munch down on all kinds of Mexican inspired dishes in their brick and mortar stores. But, on National Taco Day, the excitement of a mouth watering taco gets taken to the next level. Afterall, the best taco is a free one.

October is also the perfect month for any sort of candy company to advertise. Some of our favorite spooky sweets make incredible marketing strides in order to stand out from the rest. One of my favorites, M&M's always seem to impress with their simple yet powerful ad campaigns during this month.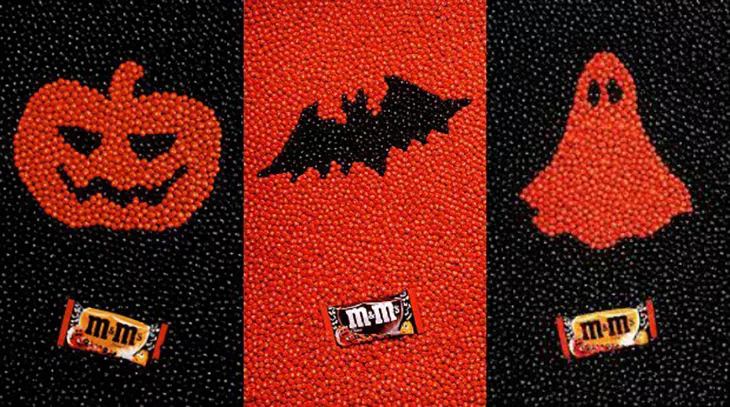 October content ideas
For the most part, it's easy for any brand to associate with something scary for the sake of content in October. It may take a little bit of creativity, but it can certainly be fun. Here are a couple of content marketing ideas that you can take into account come next October:
Rank candy favorites from worst to best (this could get a lot of people talking)
Encourage people to adopt a companion from a shelter for Adopt a Shelter Dog Month
Share cute ideas for people to surprise their boyfriends for National Boyfriends Day
Shout out all the taco places giving out free tacos for National Taco Day
Share some way employees can show appreciation for their boss on National Boss' Day
October
October is Breast Cancer Awareness Month, AIDS Awareness Month, Adopt a Shelter Dog Month and Month International Coffee Day.
Days
October 1 – MLB World Series begins (date TBD)
October 1 – World Vegetarian Day
October 2 – Brow Day
October 3 – National Techies Day
October 3 – National Boyfriends Day
October 4 – National Taco Day
October 4 – National Kale Day
October 5 – World Teacher's Day
October 6 – World Smile Day
October 10 – World Mental Health Day
October 14 – Columbus Day
October 13 – World Egg Day
October 16 – World Food Day
October 16 – Boss's Day
October 19 – Sweetest Day
October 24 – United Nations Day
October 27 – Make a Difference Day
October 31 – Day of the Dead Begins
October 31 – Halloween
Popular hashtags for October:
November content marketing calendar ideas for 2020
Ah, November. November is unique in the fact that we celebrate being thankful one day, and then trample over people the next to get 30% a microwave that we don't really need anyways. Needless to say, there's a lot going on this month, and it's a booming time for marketing.
Possibly one of the biggest celebrations (minus Thanksgiving) is Men's Health month. Men around the world show their appreciation for each other by doing "No-shave November." Brands love to create content around this. Like Gillette.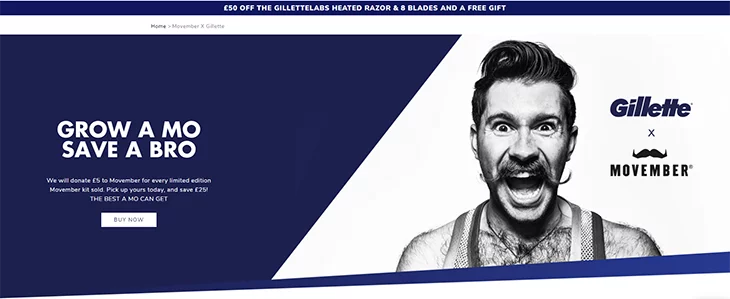 Movember, as they call it, is not some national holiday. It's simply an online trend that has taken off in recent years. Because of its popularity, it's easy for brands to jump on board and create marketing campaigns based on it around this time of the year.
I feel like a lot of people get so caught up on Black Friday that they often forget what comes right after: Cyber Monday. Just like Black Friday, Cyber Monday is a day for deals in the world of consumerism. The only difference being that shoppers get to shop at home in their underwear if they want.
Brands big and small (as long as they have an online store) have taken advantage of this year after year.
November content ideas
It's a great way to join in on the fun of the holidays while getting your brand out there in the digital space.
But it's not as cut and dry and throwing a sale. You have to come up with creative and alluring ideas to add to your content marketing calendar for 2020. Here are a few ideas to give your creative engines jump start:
Highlight some sweet mustaches in a social media competition
Share some interesting vegan recipes for World Vegan Day
Honor veterans with an insightful message (try not to make this one too promotional)
Get creative with peanut butter recipes for peanut butter month
November
November is the official month of Movember, National Healthy Skin Month, Gluten-Free Diet Awareness Month, National Adoption Month, National Gratitude Month, Peanut Butter Lovers' Month and National Diabetes Awareness Month.
Weeks
November 13-19 – World Kindness Week
November 13-17 – American Education Week
Days
November 1 – All Saint's Day
November 1 – Daylight Savings Time ends
November 1 – World Vegan Day
November 3 – US Presidential Election
November 3 – Sandwich Day
November 8 – Science, Technology, Engineering, and Medicine (STEM) Day
November 11 – Veterans Day
November 13 – World Kindness Day
November 14 – World Diabetes Day
November 15 – America Recycles Day
November 19 – National Entrepreneurs Day
November 26 – Thanksgiving Day
November 26 – Macy's Thanksgiving Day Parade
November 27 – Black Friday
November 28 – Small Business Saturday
November 30 – Cyber Monday
Popular hashtags for November:
December content marketing calendar ideas for 2020
I think most people instantly associate December with Christmas. While it does take up a good majority of our time, Christmas is not the only thing we can take advantage of in December.
For example, National Cookie Day takes place on December 4th every year. Cookie companies around the world take advantage of this and often times give out free cookies. Brands like Mrs. Fields, Insomnia cookies, and Great American Cookies happily handed out cookies to anyone and everyone.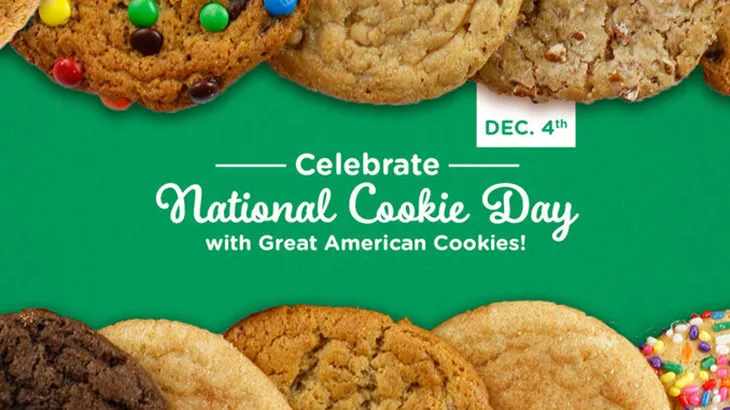 It's not everyday you get a massive marketing opportunity handed to you. So these cookie companies are taking advantage of it while they can.
December content ideas
What are some other ideas for the jolly month of December? Here are a few that we came up with:
Last minute Christmas shopping ideas
Preparing for the New Year (without crying)
Tips for impressing the in-laws
Setting up New Year resolution that you'll actually stick to
For some, December can be one of the merriest times of the year. For us marketers, it can be the busiest time of year. No matter what industry you find yourself in, I'm certain that there is something that you can capitalize on for the month of December.
Even if it's something as simple as having a holiday themed coffee cup like Starbucks.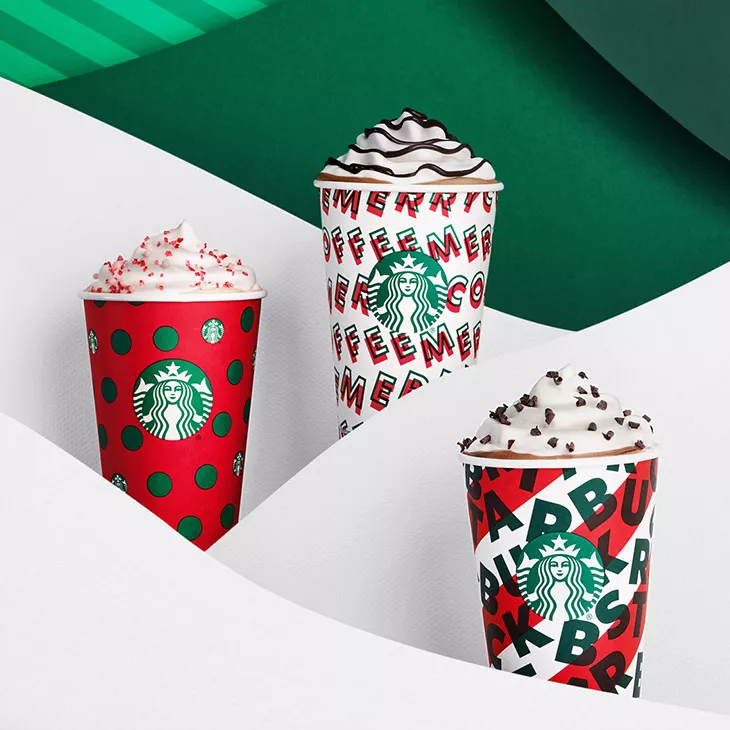 From Google's Santa Tracker and Office Depot's Elf Yourself to Starbucks Give Good campaign and REI's #OptOutside push, there's something in it for every marketer and brand.
Marketers, this list is for you to make the holidays a little merrier
December
December is National Human Rights Month, Operation Santa Paws and Bingo Month.
Days
December 1 – Giving Tuesday
December 3 – International Day of Persons with Disabilities
December 4 – Cookie Day
December 6 – St. Nicholas Day
December 7 – Pearl Harbor Remembrance Day
December 9 – Christmas Card Day
December 10 – Nobel Prize Day
December 14 – Roast Chestnuts Day
December 15 – Bill of Rights Day
December 18 – Bake Cookies Day
December 19 – National Ugly Christmas Sweater Day
December 20 – Go Caroling Day
December 21 – First Day of Winter
December 23-30 – Hanukkah begins
December 23 – Festivus
December 24 – Christmas Eve
December 25 – Christmas Day
December 26 – Kwanzaa
December 26 – Boxing Day
December 27 – National Fruitcake Day
December 31 – New Year's Eve
Popular hashtags for December:
Conclusion
There are lots of things (dates, holidays, special events) that you can take advantage of throughout the year. However, keep in mind that some of these events won't be a good fit for your brand.
You have to take your brand's message and tone of voice into account before you make any decisions.
A good example of taking advantage would be our recent coverage of Michael Jackson's life through magazine covers. 2019 marked his 10th anniversary since his death. And so it was worth looking into for any brand. But, we here at Flipsnack have nothing to do with music. But we know a whole lot about magazines, especially online ones. So we took a different approach and explored his life through the many magazine covers he was featured on.
If you got all the way here, thank you! As a reward, we have the ultimate content marketing calendar for 2020. Ready to be downloaded here.

It will make things so much easier for you. Save it and take a look at the most important events, before coming up with content marketing ideas for your brand. Oh, and always keep you goals in mind. Before associating your brand with any of these opportunities, make sure to think twice if the association comes organically. If you can manage that, then you might have yourself a trending hashtag on Twitter. Good luck in 2020!