October 2016 free calendar – desktop wallpaper
Tomorrow is October. It's sweater weather, pumpkins, rainy autumn. On the plus side, the autumn colors have started to kick into gear and they are simply gorgeous. And not to forget, we're offering you a free desktop wallpaper featuring the October 2016 calendar.
It comes in 3 sizes and you can download it with just one click.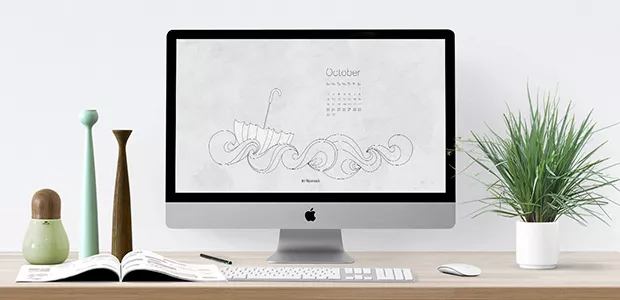 Download calendar: 1920×1080, 1366×768, 640×1136
For those of you who didn't know this already, each month we publish a calendar or two as freebies. Come back next month to refresh your desktop wallpaper or smartphone wallpaper!
For October 2018 we have 2 different designs as wallpaper calendars. Download them here.