Introducing technology to classic novels
From Romeo and Juliet to Aslan the Lion, it's no secret that some of our favourite characters from classic literature had their fair share of problems. But could modern-day technology go any way towards helping them out of their sticky situations? How differently might our cherished fictional tales have turned out if smartphones had played a part?
We found out for ourselves when we reimagined some of the best-loved novels from history as Modern Day Classics.

Poor Juliet could have avoided heartbreak and tragedy if only she'd had Tinder. With the eligible bachelors of Verona just waiting to show her a good time, she would have forgotten that sweet-talking crooner in no time. Romeo who?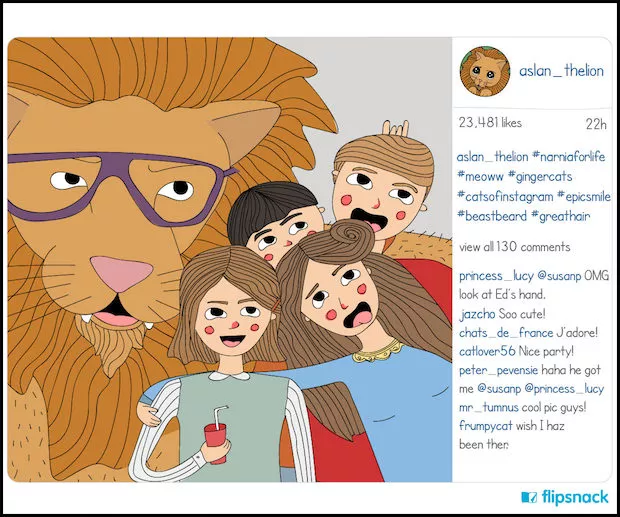 Which witch could possibly have it in for Aslan if he put his feline charms to work on Instagram? Everyone loves a good cat meme, and with his #gingerbeard and #epicsmile, the White Witch would be following him in no time.
Take a look at the full set of illustrations to find out how the Very Hungry Caterpillar might finally have managed to eat his fill and how Uber could have helped the White Rabbit get to his destination on time.