Quick guide: How to merge PDF files
Have you ever had the need to merge PDF files together? For some people, this is a massive need, but not always the easiest to accomplish. There are quite a few methods and tools for reducing the size of a PDF file, but what if you need to merge several files together? Luckily for all of us, there are quite a few ways to combine PDF files.

So with that said, here's a quick but comprehensive list on how to merge PDF files, or simply watch this video for a quick tutorial. Click play!
How to merge PDF files on Mac
If you're wondering how to combine PDF files and you own a Mac, there's good news for you. Built within the macOS operating system is a tool dedicated directly towards combining PDF files.

There are quite a few fancy things you can do with a PDF on a mac, but here's a quick rundown on how to simply combine them: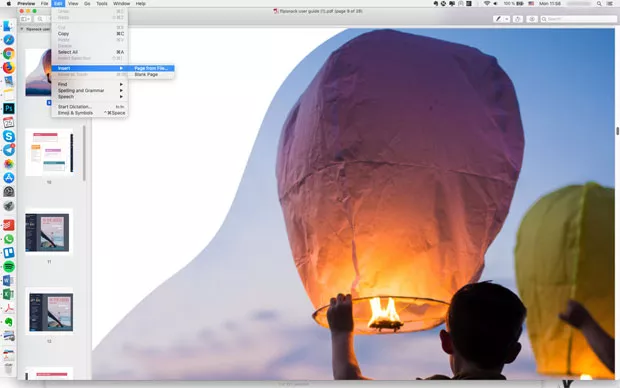 Open a PDF in Preview.
Choose View > Thumbnails to show page thumbnails in the sidebar.
To indicate where to insert the other document, select a page thumbnail.
Choose Edit > Insert > Page from File,* select the PDF that you want to add and then click Open.
To save, choose File > Export as PDF.
And there you go, it's pretty easy, and doesn't require any additional tools or software.
But, let's suppose you don't have a Mac, or maybe you just don't feel like using Preview to merge PDFs. What do you do? Here are a few options:
How to merge PDF files for Windows
Unfortunately, PC users won't have as easy of a time combining PDF files. For Windows users, viewing your PDF file in the Edge browser is about the extent of your operating system's abilities.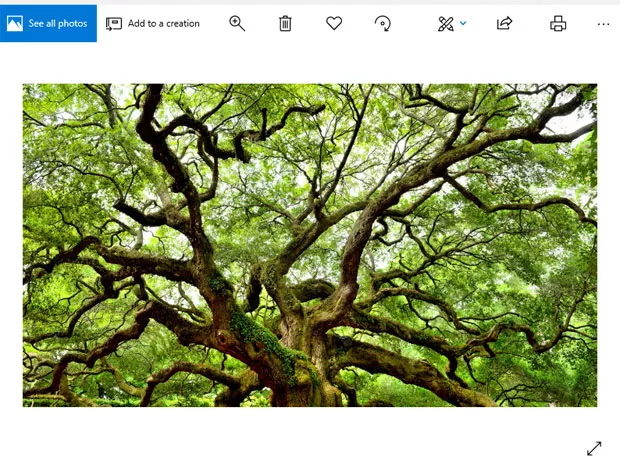 But don't worry! There are many workarounds for this problem, and most of them only require a few steps. Let's break a few of the more popular ways to combine PDF files down:
Adobe Acrobat
Adobe Acrobat is by far the most elaborate and popular way to merge PDF files. Combining files is pretty easy, and it's not just limited to PDFs. So easy, in fact, that you can really break it down into 4 simple steps:

Step 1 – Open the pre-downloaded software, and click tools at the top left of the screen.

Step 2 – Click on Combine files.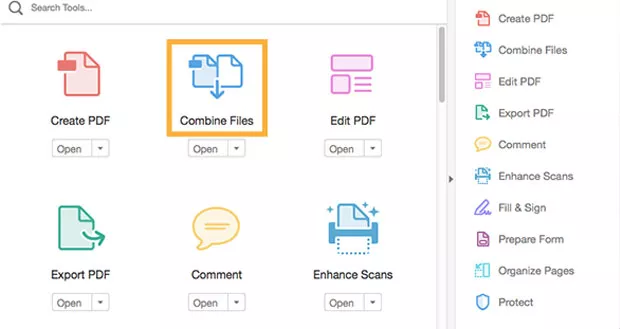 Step 3 – Click on the blue 'Add files' button, and select the files you want to combine.

Step 4 – Click the blue 'Combine' button at the top right of your screen.
And you're done. Your PDF files have all been merged together and just need to be saved.

Unfortunately, Adobe Acrobat is a paid tool. There is a free trial, but once it runs out, you'll have to pay up in order to keep using it.

So let's say that you don't want to pay. What do you do?

Don't worry! There are some lovely people out there that most likely had this same problem, and came up with a solution. Because of these people, everyone has access to some other options.
Other options
Like most things on the internet, there are always other options. Fortunately for anyone, a quick Google search will result in lots of options.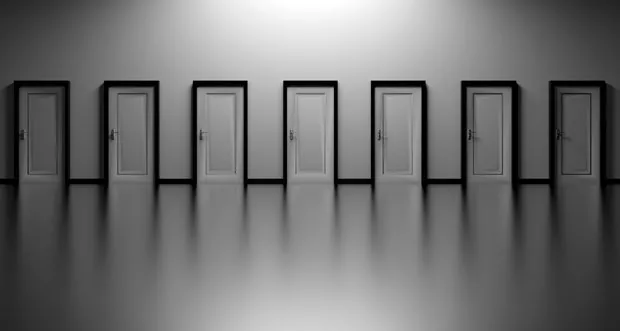 Since everyone is a fan of free, and the internet has plenty of options to help us in our endeavours, here are a few of the more popular web options for combining PDF files:
PDFmerge offers a pretty straightforward and easy-to-use interface for combining PDF files. You can combine up to 4 files at once. The only downside to this tool is that it's only free for up to 10MB worth of files. Anything bigger than that you'll have to pay for. Regardless, if you're looking for a quick PDF merging tool, PDFmerge is a great option.
What makes Smallpdf a little different from everything else is that they make it easy to download your files from DropBox or Google Drive. This saves quite a bit of time in the long run. In addition, you can also add Smallpdf as a Chrome extension or desktop icon. It's a great option looking for easy collaboration tools.
Want to merge PDF files? Like supporting the environment? Then Foxyutils has a great deal for you. When you merge PDF files using their tool, you help support tree planting projects. Although they only support files up to 50MB, it's a great incentive!
PDF Joiner is a fan favorite for not just combining PDF files, but converting all sorts of documents as well. In fact, when you open the page, you'll see loads of options for combing, compressing, and converting. Do you have a JPG that needs to be a PDF? No problem. How about XPS that needs to be a PDF? They can do that, too. It's really a one-stop shop for anyone that needs file conversions, compressions, or combinations.

Don't get me wrong, there are lots of other options out there, especially if you're willing to pay. But these few mentions are perfect if you're looking for a quick and free option. Give them a shot and try them out yourself!
Merging PDF files in Flipsnack
When it comes to Flipbooks, the need to merge PDF files is pretty high. Most of the time, a single publication can use dozens of individual PDFs. This can be a problem for some people, but not if you're using Flipsnack.

Flipsnack allows you to combine multiple PDFs using the editor. You can easily upload as many PDFs as you need for your publication straight from your computer, and into the editor.

Once they're uploaded, you can simply drag and drop the files from the left of the screen. Now, you can edit the size, background color, positioning, and order at which the PDF files appear right in the editor.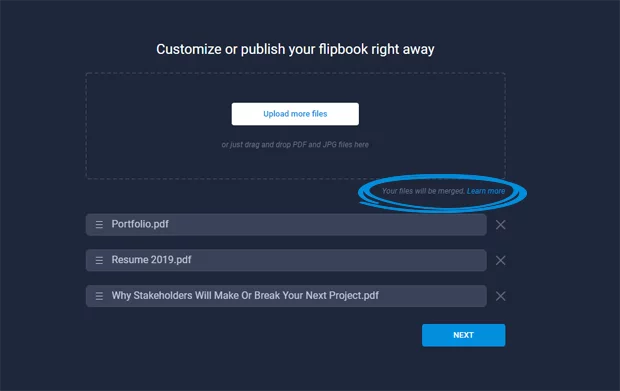 Wrapping it up
As you can see, there are many ways to merge PDF files. Some of these methods are a little easier than others, and not all of them are as inclusive as the rest.
If you're looking for a way to quickly merge PDF files, then reference this article and choose the one that best suits your needs. And, if you're ever in need of creating an online publication such as a magazine, flipbook, real estate listing, or anything else, don't forget to use the best tool out there: Flipsnack.
Happy merging!