Learning on the go: 15 educational podcasts for curious minds
Educational podcasts are an amazing tool for learning on the go.
So, I compiled a list of the best educational podcasts to listen to while on the tube or when hitting the gym. Why waste this precious time, when you can learn something new?
From fashion history to other mind-expanding content and interesting life stories, here are 15 of my favorite podcasts out there.
Best educational podcasts to listen to in 2020:
Ted Talks Education
Freakonomics
Worklife
Startalk with Neil deGrasse Tyson
The WWII Podcast
The Guardian's Science Weekly
Girlboss with Sophia Amoruso
Stuff you should know
The Tony Robbins Podcast
Seth Godin Startup School
The School of Greatness
Second Life
The Allusionist
This American Life
Dressed: The History of Fashion
1. Ted Talks Education
If there's a platform where you can literally spend hours on, besides social media, that should be TED. You must have been living under a rock if you haven't watched at least one TED talk in your life. And most of these videos are just as good to listen to, you don't necessarily need to watch the videos.
Tackling subjects such as How to teach kids to talk about taboo topics | Liz Kleinrock or asking questions like what should future schools look like, the TED Talks podcast offers a great variety of mind-expanding content.
Listen here.

2. Freakonomics
What started as a book about cheating teachers, bizarre baby names, self-dealing Realtors, and crack-selling mama's boys, Freakonomics is today one of the biggest educational podcasts about the economy. But they talk about the economy in a very digestible way.
Hosts, Steven D. Levitt, and Stephen J. Dubner discuss all sorts of interesting subjects, such as How Spotify Saved the Music Industry (But Not Necessarily Musicians) or The future of Meat.


3. Worklife with Adam Grant
We spend maybe half of our lives at work. So, why not try to understand this medium better? Worklife is an educational podcast that talks about the way we work. It's educational for good reason. We should never stop learning. And trying to understand the way we work and why we do it, is essential for a better work-life balance.

Host Adam Grant is an organizational psychologist who tries to discover the keys to better work life.
From learning how to do networking for people who hate networking (like me!) to interviews with the Pixar guy who worked on the Incredibles, this podcast is a must. I promise it will change your perspective on work.
Listen here.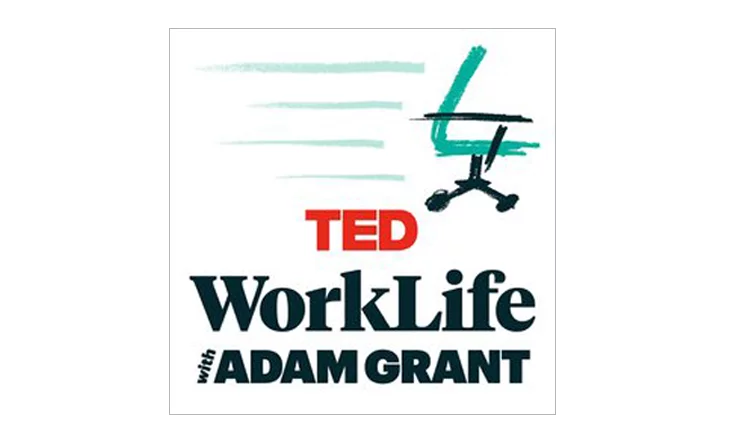 4. Startalk with Neil deGrasse Tyson
Want to learn more about astronomy, physics, and everything else about life in the universe? Search no more! Neil deGrasse Tyson is here with a brand new educational podcast.
With a broad spectrum of guests like Stephen Hawking, Anthony Bourdain or even Katy Perry, this educational podcast talks about a wide variety of subjects. From black holes to anxiety and neuroscience and the way our brain works.
Listen here.
5. The WWII Podcast
Passionate about history? Then this educational podcast is right up your alley!
A blend of awesome storytelling mixed with emotional personal interviews makes this podcast a must listen. It's more than what you can read in history books. A delightful and educational, historical audio experience.
Listen here.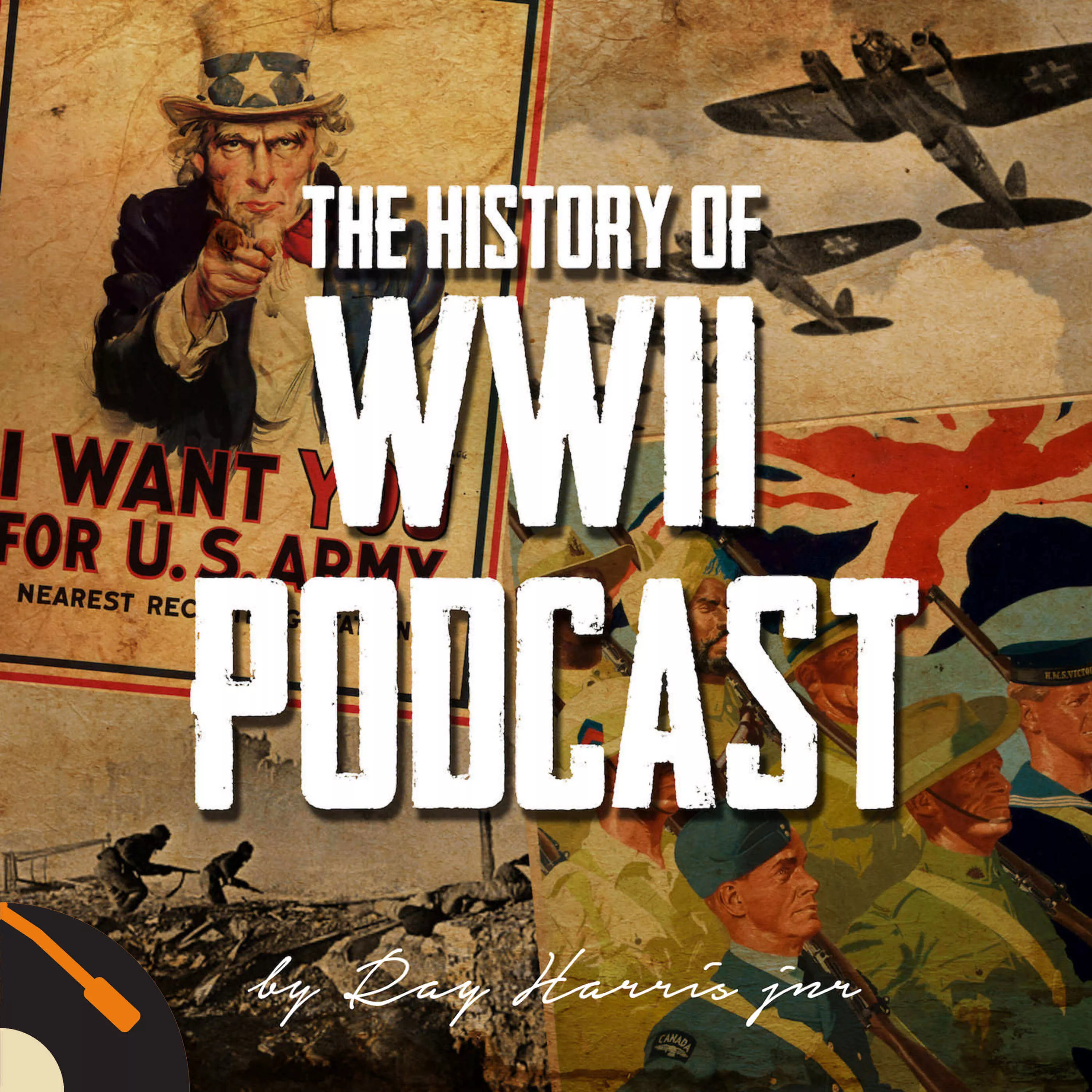 6. The Guardian's Science Weekly
One of the most interesting podcasts I have ever listened to, The Guardian's Science Weekly is a delight for all curious minds out there. A true educational podcast, for sure.
Hosts, Ian Simple, Hannah Devlin, and Nicola Davis meet some of the greatest thinkers in science and technology.
If you were ever curious about how we define creativity today or want to learn more about the future of cancer diagnosis, this a great show where you can find some of these answers.
Listen here.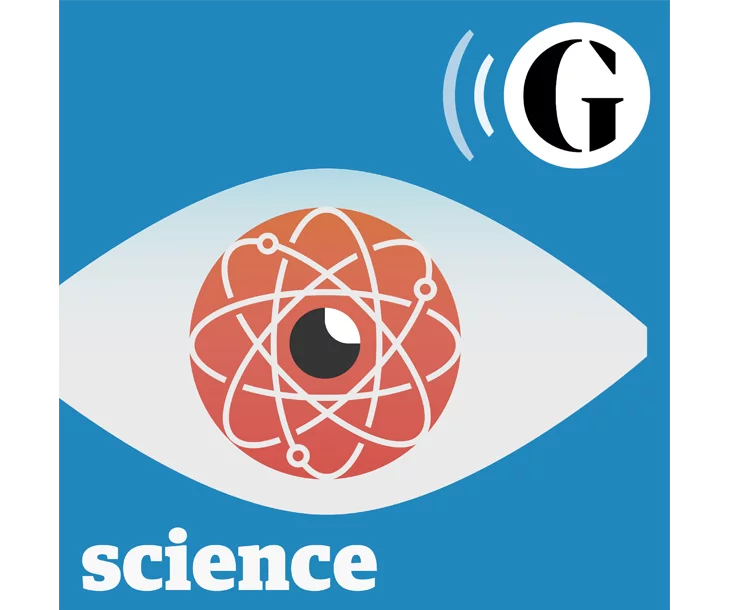 7. Girlboss with Sophia Amoruso
Girlboss is a statement! I think most of us heard about Sophia Amoruso and her #GIRLBOSS movement. From a New York Times bestselling book to a Netflix series and now in podcast format, GIRLBOSS has turned into a brand. One that empowers women.
In this educational podcast, host Sophia Amoruso interviews girl bosses from various professional industries.

So, if you're looking to listen to a show that's empowering and insightful, this one's for all girl bosses out there.
Listen here.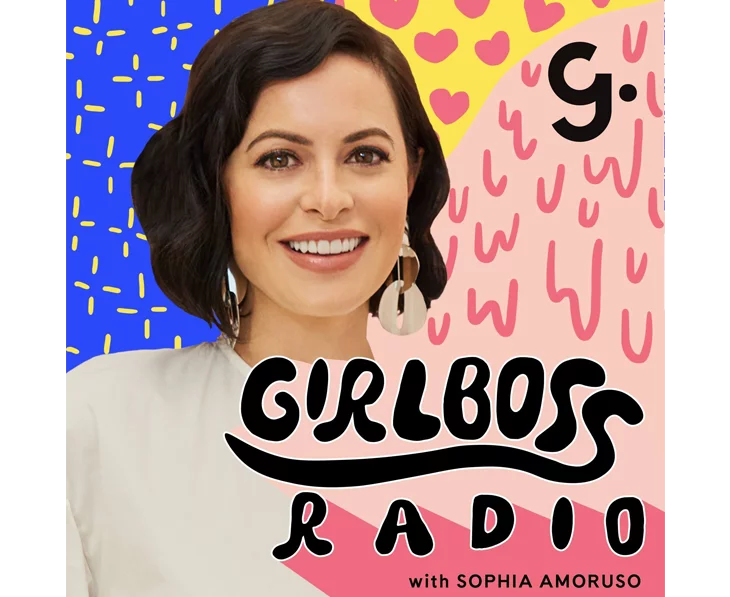 8. Stuff you should know

What's the deal with ASMR? If you had to google ASMR because you didn't know about all the rave, then you need to be pop cultured! Answering all sorts of questions like how Immigration works or how sign language works? Stuff you should know aims to educate listeners on a wide variety of topics, using pop culture as a reference.

This is an award-winning show, constantly ranked in the top 10 on iTunes, making it one of the most popular educational podcasts in the world.

You can listen to Stuff you should know here.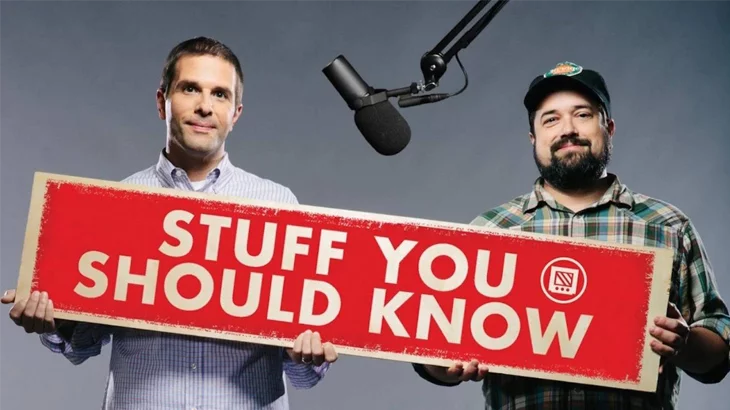 9.The Tony Robbins Podcast
If you are somewhat interested in business or aiming to become a successful entrepreneur, then you must have heard about Tony Robbins at least once. I am not your guru Netflix show host, the author of six internationally bestselling books, Tony Robbins has a gift for empowering people.
And he's not only talking about business, but he's also good at it. Billionaire business leaders seek his advice and over 4 million people have attended his live seminars.
A good educational podcast if you're looking for bullshit-free business advice.

Listen here.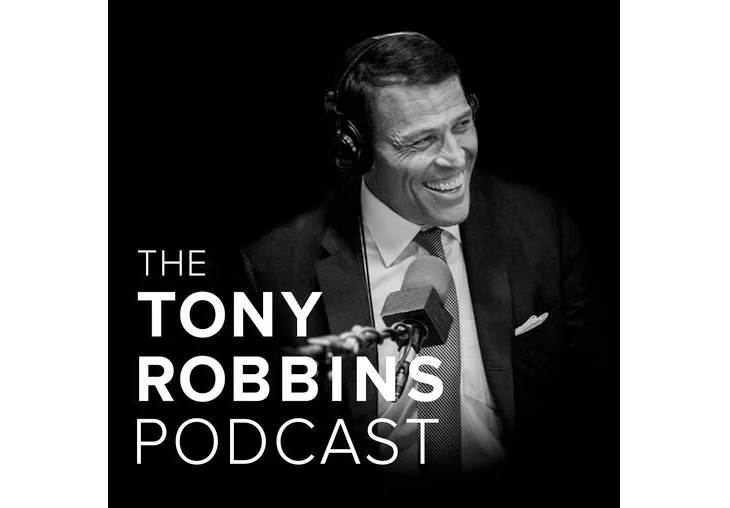 10. Akimbo by Seth Godin
You are not a true marketer if you didn't stumble upon Seth's blog at least once. It's one of the biggest blogs on the planet and Seth is one of the biggest marketing gurus out there.
Akimbo is a show hosted by Seth Godin, an educational podcast with questions and answers.
Curious what Akimbo stands for? Akimbo is an ancient word, from the bend in the river or the bend in an archer's bow.
Akimbo's a podcast about our culture and about how we can change it. About seeing what's happening and choosing to do something.
If you want to start listening to Seth's podcast, this is a good episode to start with: Blogs and Platforms and Permission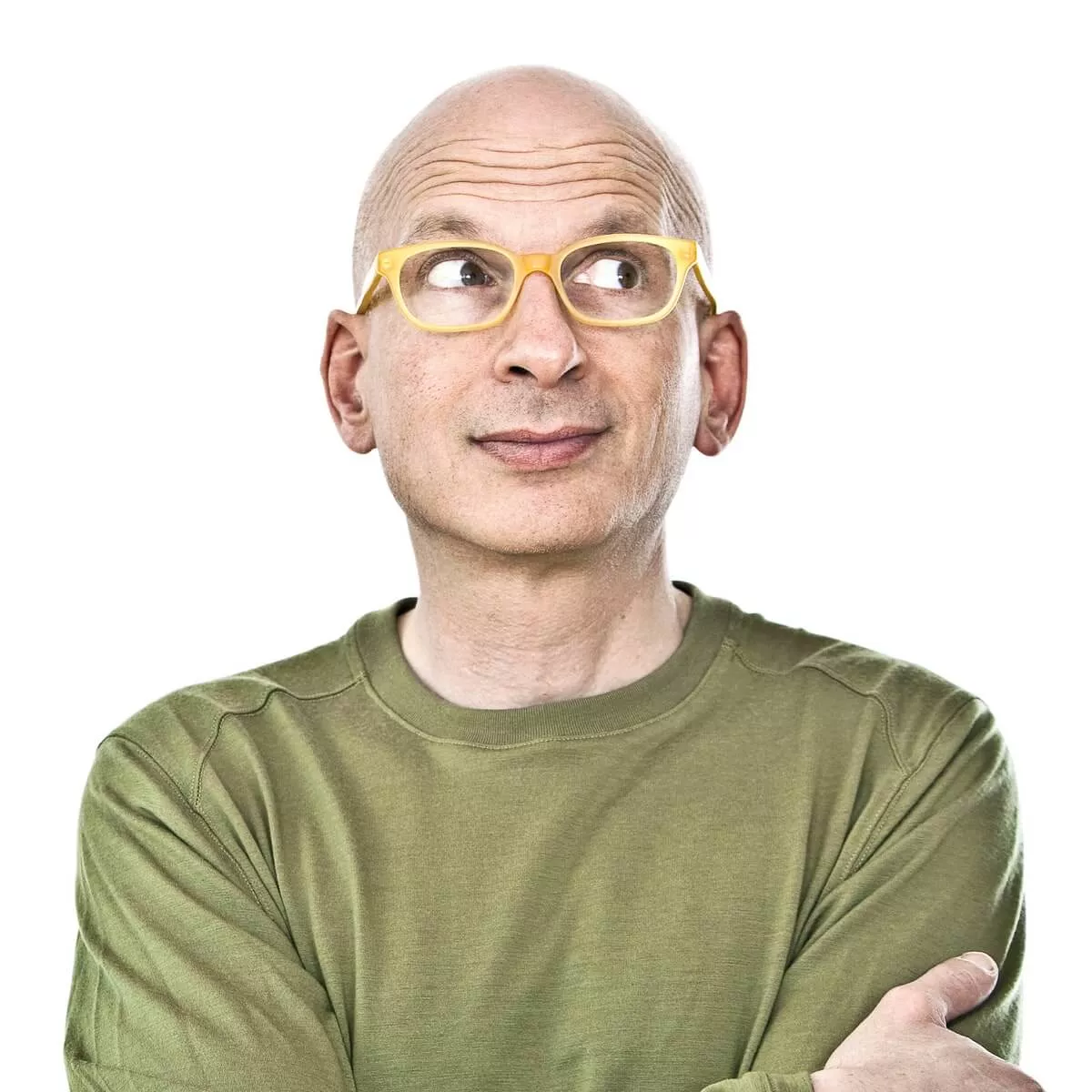 11. The School of Greatness
More than another business podcast, The School of Greatness is one of the most inspiring shows in the podcast world.
One of the most popular educational podcasts, its episodes range from interviews with incredible world-class game changers like Alanis Morisette or Ariana Huffington to solo rounds with the host, Lewis Howes.

Listen here.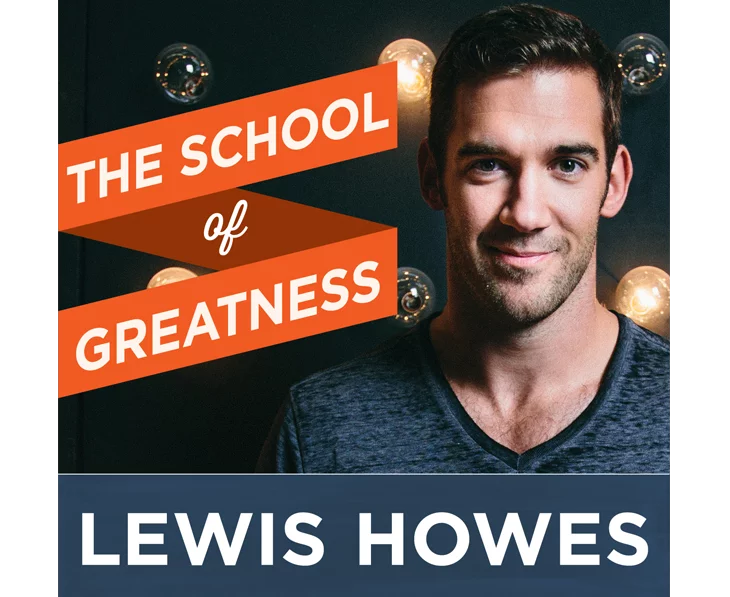 12. Second Life
Yet another podcast about work, but it is for good reason that we talk about work so much. It's a big part of our lives. This podcast chronicles the career changes that can come at any age. From people who quit their careers in finance to open a nail salon in Los Angeles, to singer Lykke Li who is balancing her music career with entrepreneurship. She's co-founded an all-female mezcal brand that empowers women in Oaxaca.
A truly empowering and educational podcast for all of us looking for a career change.

Listen here.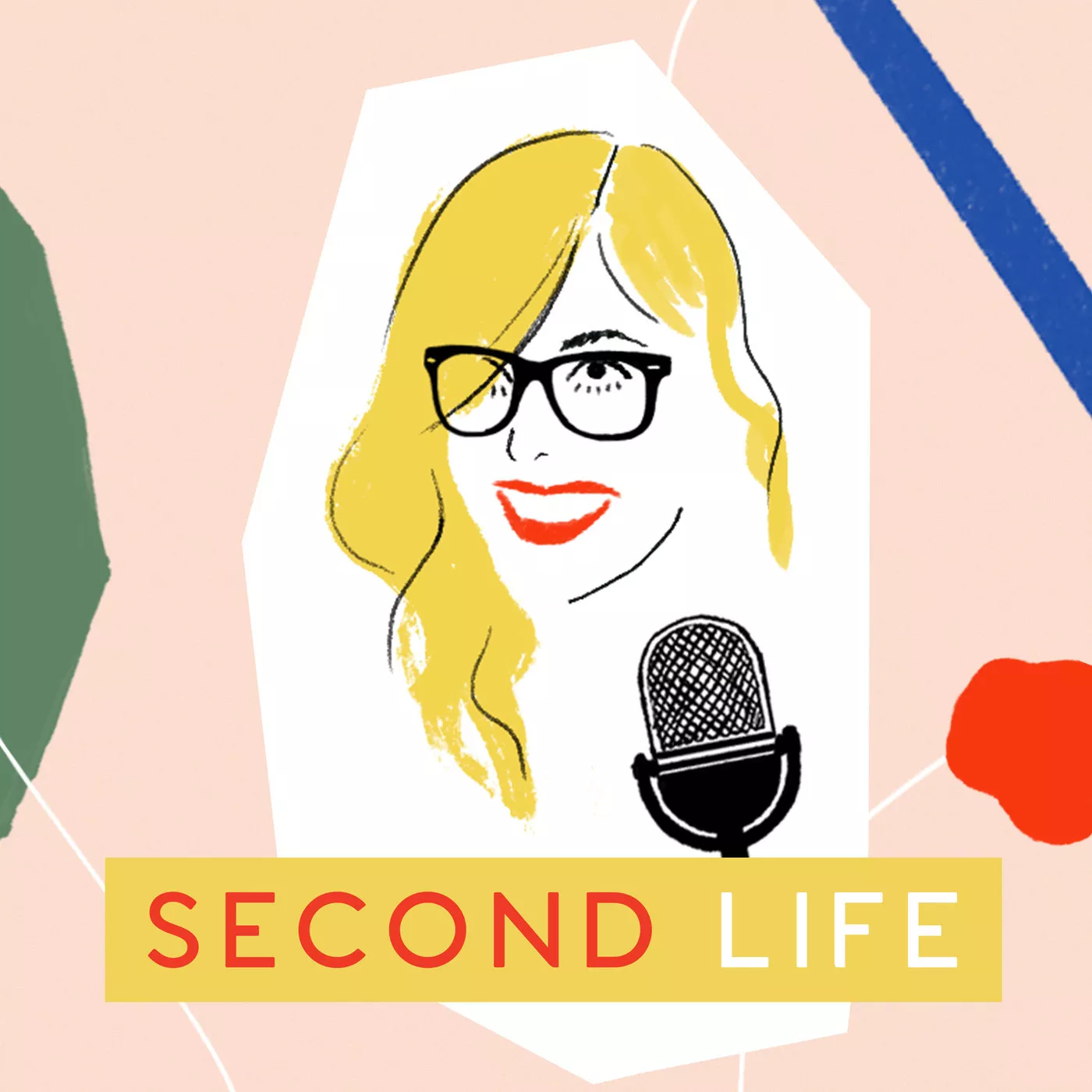 13. The Allusionist
The Allusionist is an educational podcast about language. So, if you're passionate about language and wanna scratch the surface on why we talk the way we talk and finding out more about the English language, this linguistic podcast will be your cup of tea.

Listen here.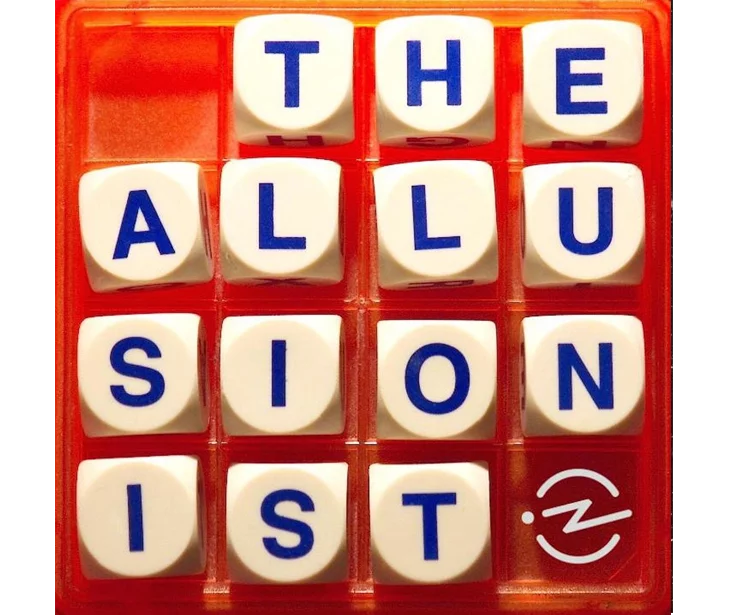 14. This American Life
If there's only one podcast that you should start listening to, out of this list of 15 shows, This American Life is definitely the one!
This American life is the true example that everyone has a story worth telling. With over 25 years since it first aired on the radio, this is a show that broke many boundaries and talked about many taboo subjects.
Each episode has a theme as the content varies a lot. The show often addresses very interesting subjects such as babies being switched at birth or the way we talk about being fat.

Listen to This American Life here.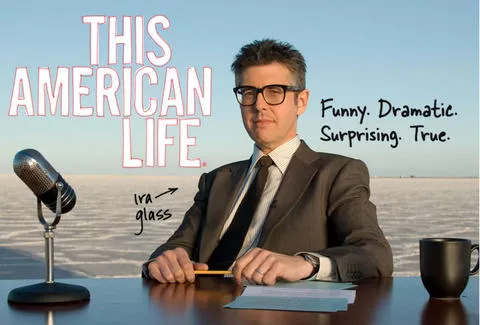 15. Dressed: The History of Fashion
If you think fashion means only pretty clothes, this is not necessarily a podcast for you. If you are into fashion as an art, Dressed: the history of fashion is a truly educational podcast that could teach you a thing or two about the complex history of the clothes we're wearing.

With subjects like How Jeans Got Their Stretch or answering interesting questions like: are there any fashion designers from the Amish tradition?

Listen here.


Here it is, my list of 15 best educational podcasts. If there's one that I highly recommend you start with, that must be This American Life. But there's plenty to choose from, for all curious minds out there.

For me, podcasts are a great way to learn something new or just listen to stories or interviews with interesting people. They provide ways to learn at work, in the car, or while you're doing literally anything else. Next time you find yourself with a free ear or two, try giving one of these podcasts a listen. You won't regret it!