5 ways to use digital brochures in marketing
Do you consider yourself to be a true believer in digital brochures? If yes, you've come to the right place. We're here to help you find new ways of using them, in case you want to take even more advantage of their awesomeness. If not, you've come to the right place too! Don't know how to improve your marketing strategy, how to make a fried egg, or what to do in case we face an extraterrestrial invasion? We're here to help you understand why digital brochures are the answer to all these.  
1. Product features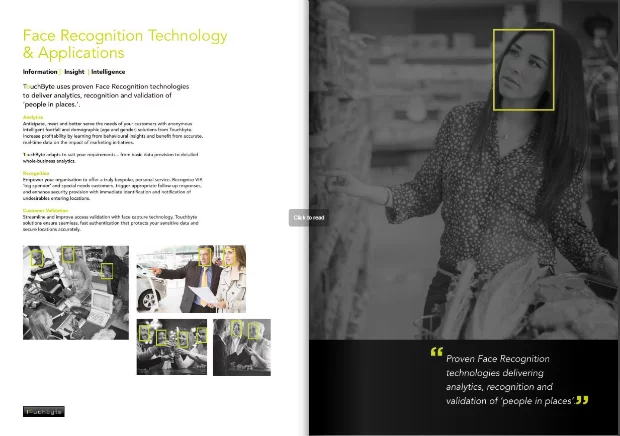 If you have a product related business, you should always present yourself with a digital brochure. Why? First, because they are very professional and they give you a certain appearance. Second, because there are no limits when creating a brochure design.
And if all this wasn't enough, because digital brochures tell the story of your product in the specific way that you want it to be told. You are the narrator and guide your audience, step by step into the story of your (maybe new) product. This way, you can emphasize the most important features of the product and you can make people get to know it better, maybe even before it was launched. It's like a meet and greet red carpet event.
On one hand, there's your product and on the other hand, there's the public. The online brochure works just like the host, who is introducing your product to everybody and then it lets it perform on its own.
And then it gets to the point where people will watch your performance. That's the moment they start viewing your leaflet design. It goes like this, somebody introduces you to the stage aka you make a brief presentation of your product. Then, you start your act. The song starts playing. You know you only have a few minutes to impress, so you do your best to show your perfect pitch singing abilities aka you point out the best features of the product with suggestive images and on point copy. And then, there's the high note that everybody expects. That point of difference that makes your product unique. The main reason why people should choose you and not your competition. Add some distinctive photos and voilà! There's your creative brochure design. Always remember that less is more while still keeping in mind that there's a fine line between simple and boring.
2. Product lines or collections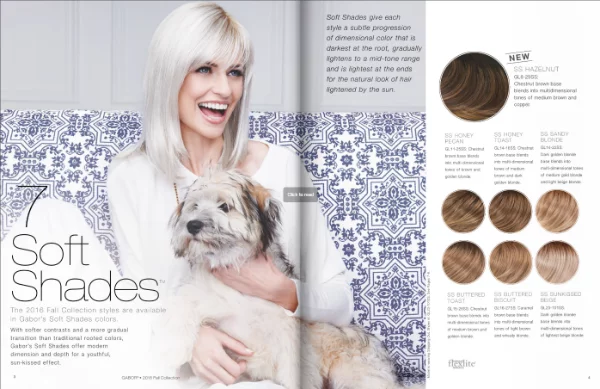 If you don't include yourself in the first category, somebody who's looking to make a certain product known, maybe you belong to the "what if I have more products?" category. In this case, we suggest you start thinking about using an online brochure maker. I'm sure you've all heard about Victoria's Secret fashion shows, haven't you? What does this have to do with digital brochures? Let's see! Why do you think fashion shows are the most common way for designers to present and promote their collections? It's because they want to present every piece as unique in its own way, while they each belong to the main concept. It's like a puzzle. Does it sound familiar? Make a brochure online and make it happen! You can use brochure templates or you can make yours from scratch.
Presenting your product line or collection can be fun and also a good selling point. Didn't we all shuffle at some point through a magazine and saw something that we really really liked, but buying just one thing out of the whole picture was not making sense? You wanted the entire outfit or the whole bedroom furniture. Buying just the purse or the bed would not have the same effect since you can't recreate the look that you saw and liked. That's just something to think about when you create a brochure for your product line. Put things together so that people will not be able to imagine one without the other. Some things just go together like cookies and milk.
3. Sales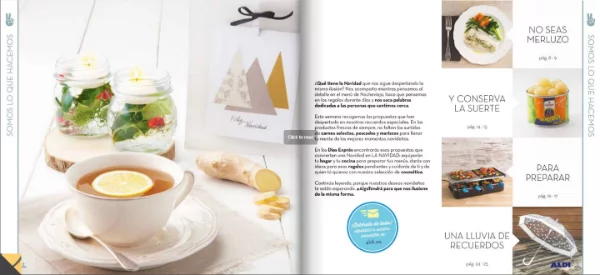 We all know those times of the year when it's all about the sales. It's not only that most businesses offer promotions but buyers actually expect to see them every step of the way. So why not step up the game, using digital brochures.
While flipping the pages of a catalog, most people tend to check out the sales first, and that's because of the way they are displayed. I remember that when I was a kid, my grandma and I used to play a game. Whenever we needed to do a serious purchase (buying a TV, fridge or dishwasher) we used to collect all the big store catalogs and she would let me crop out all the items (related to what we were looking for) that were on sale. After that, we used to eliminate them one by one until we found what we were looking for.
And then it hit me since most people focus on finding the best sales, why aren't companies making mini catalogs exclusively for promotions? Moreover, why aren't they opting for digital brochures when they are the best thing since sliced bread? Easy to use, customizable, eco-friendly and most importantly, shareable. Two people located thousands of kilometers away can look at the same thing, at the same time and that is amazing. If you want to tempt your audience with sales, maybe you should start thinking of using this kind of digital marketing brochures.
4. About us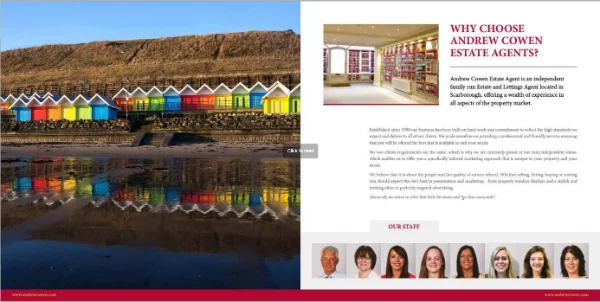 "So tell me a little bit about yourself?" This is the question that most people are terrified to answer and that includes me. The hardest thing in defining yourself is trying to express shortly all the things you want to say. Because of course, nobody knows you better than yourself, but still, you have to say something relevant for somebody that doesn't know anything about you. So why not use a digital brochure?
I'm not saying that you should use one for personal purposes, although that could be a brilliant idea too (presenting yourself with the help of an online brochure, instead of sending a resume will probably get you the job). But why not create a business brochure? This would be a much more interactive way of presenting your business to the world.
You can include classic information like when was your company established, what are your values, how and who do you work with, but also details that don't necessarily show up in an ordinary "About us" topic, like statistics, results, clients' opinions and so on. A business brochure will give your presentation a touch of funkiness and there's nothing wrong with a little modern twist.  
5. Pricing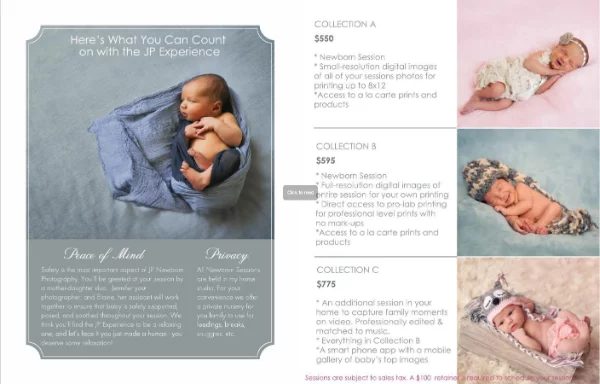 If you include yourself in the "I don't sell a product, I offer services" category, we've got good news for you! You can also take advantage of our brochure design inspiration tips. Let's say you are a wedding planner or a consulting firm and a lot of people are asking you about your service packages and prices. Instead of waiting for people to keep asking about costs and offers, you should put them out there. This way, you will save yourself some trouble. Also, this can clarify and appease your communication process with customers, because:
people who will further contact you, are more likely to pay for your services, since they already know what you can offer;

you can concentrate on more important things rather than waste time on replying to messages regarding your price offers.    
The reason why digital brochures will work great for you is because in this case, it's better to give people what they want before they even ask for it. So, don't play defense! But instead do what the famous Lion King song says: be prepared. Offer people a fantastic and original service online brochure beforehand. Don't worry, you can thank us later!
Need we say more? Using online brochures in the form of highly interactive flipbooks in marketing is nearly a must nowadays, no matter the domain you are activating in. Eventually, we can all agree that you can't buy happiness, but you can create digital brochures and that's kind of the same thing. What do you think?