50 ways to promote your photography business
Is marketing important for photographers? You bet it is! It can make a big difference in your pocket and bank account! But even though it's important, many photographers are struggling.
I know many professional photographers, who say that the greatest challenge in their photography business is marketing and promotion.
If you feel like one of the photographers that I just mentioned, you're in the right place. We compiled a list of 50 ways to promote your photography business and we're happy to share it with you, hoping it will help you do better marketing and get more clients.
How to promote your photography business
The list is divided into categories, to make it easy for you to scan it… and also because I love a nicely organized list.
Through SEO – online promotion
SEO stands for search engine optimization, which you probably already know. If you optimize your website to show up on relevant Google searches, you will be found by more clients.
1. Use keyword targeting to get more traffic
We could write an entire post about keyword targeting, but we don't really have to, since there are lots of articles on this topic. We recommend reading this beginner's guide by Moz, which will help you understand how you can use keywords to get more traffic on your website. Moz is an authority in SEO and we wholeheartedly recommend reading and following them.
2. Optimize your website's loading time (& optimize pictures for web)
Fast loading pages rank higher and get lower abandonment rates. Since you are a photographer you have loads of pictures on your site, which can slow it down. Keep the file size in check and compress your images in Photoshop (File – Save for Web – JPEG).
3. Make your website mobile-friendly
Making your website mobile-friendly should be a priority because of two reasons: people and search engines. Google will penalize your website if it's not optimized for mobile view and people will simply abandon a website that doesn't look ok or doesn't load fast enough on their smartphone browser.
4. Keep adding fresh content on your site/blog
This will keep people coming again and again to your website. The more traffic you get, the better.
If you're a wedding photographer you should make a habit of posting something on your blog from each wedding you photograph: a few pictures and some text about the wedding. This applies to other types of photo sessions as well, not just weddings. The people that you photographed will probably share the blog post on their social media, and that will boost your exposure.
5. Get backlinks
A backlink is an incoming hyperlink from one web page to another website. If you have any partners that you collaborate with, try to convince them to link to your site from their own websites. (If they accept to also write something about you to accompany the link, even better). Each backlink is like a recommendation and Google treats it as such.
6. Submit your studio location to Google Maps
Often when people search on Google for a photographer from a specific location, the first result is a list of local businesses on Google Maps. You want to be listed in that highlighted result, trust me. So submit your studio location to Google Maps, to increase your odds. Here's how
7. Get on Yellowpages.com, Yelp and Foursquare
It's good to show up in as many places as possible. Submit your business to local business directories like Yellow Pages, Yelp and Foursquare.
8. Give all your photos good ALT attributes
You shouldn't forget to give all your images good ALT attributes or ALT tags, to make them discoverable on Google Images. More about that here.
9. Give all your photos relevant file names
Customize the names of the images that you post on your site. Replace that generic "img2341" with a relevant and more descriptive name, such as "wedding Toronto 2019". This, along with the ALTs, can help your images get discovered on Google Images.
Through offline photography promotion
By offline promotion you should understand traditional marketing activities, that do not require the use of internet
10. Print out business cards and offer them to clients and acquaintances
Business cards are still important, even nowadays. They will make you look more professional. So…always have some business cards with you. You never know when you'll need them. Either design them yourself or rely on promoting agencies for this part.
11. Go to local wedding fairs
Fairs are a fantastic way to promote your photography business. It's a good place to meet people who need your services, but also partners and collaborators. Bring those business cards that we just talked about. If your focus is not on branding but on sales, you can be even more aggressive: run a promotion, hand out flyers, bring photo albums/portfolios to show off your work and some blank contracts.
12. Build a relationship with your customers
Be friendly with your clients to make them feel comfortable with you. Make them smile, compliment them to make them feel more confident. Many people feel insecure when you point your camera in their direction, but you can help your clients overcome that. If you show that you care, clients are more likely to recommend you and book you again for other events/ photo sessions.
13. Surprise your clients
I haven't met a single person yet who doesn't like good surprises! Throw in a little bonus for your clients, something that is not listed in your offer or contract: a framed picture, small aluminum or acrylic prints, the online version of a photo album. You get the idea. It should be something that you get a good price for, but the client doesn't expect to receive that. It will make people feel special, and it will get your clients to recommend you.
14. Volunteer to shoot an event
You never know what opportunities might arise from shooting a local event. Show up, bring your A game and deliver high quality pictures that make you look professional.
It's a great way to get your work in front of a large audience and strengthen your brand.
15. Differentiate your photography business
Do something different, something that not one of your competitors does, or that no one else does better than you. There are endless ways to differentiate from your competitors, from your attitude towards clients, better offers, and extra perks (offering polaroid prints or bringing a mini-printer to events). Find out what makes your clients tick, and what they currently love about you. Use that to further promote your photography business. In the case of professional events photography, you can make an extra effort to send the edited photos in record time. Word-of-mouth promotion can work wonders for your business.
Through Flipsnack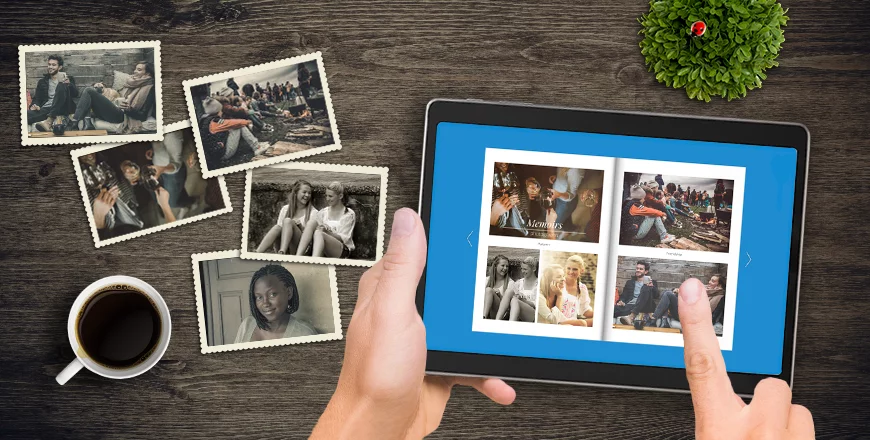 Flipsnack is an online magazine maker that is very easy to use and helps you create stylish pricing lists, photo albums, portfolios and other magazine style publications, that are highly shareable.
There are some photographers who don't reveal the price for a session or event until they meet with the client and discuss all the details. This strategy rarely works in the photographer's favor. People like transparent pricing; it makes the photographer look trustworthy. So why not publish your pricing lists in a very nice, magazine-style flipbook? Check some examples here. You can easily integrate them into your website, and also share them via emails or social media.
17. Offer photo albums, both print and digital
If you already offer printed photo albums to your clients, you should consider including a digital version as well. It's actually very easy to do this. Export the album from InDesign as web PDF and upload it to Flipsnack. You can add links, videos and other interactive elements after upload, or leave it as it is.
For example, I have my wedding photo album in print, but I also have this online version, which is actually more interactive and more shareable. Not to mention that it was a great way to display the video together with the pictures.
18. Make an online portfolio featuring your best shots
Your portfolio should be easily shareable and look fabulous. Turn it into a stylish magazine with the help of Flipsnack, and share it with people who send you inquiries about your work.
19. Create a mini-ebook or guide for your clients
Put together a mini-ebook or session guide to help your clients get ready for the shooting. You can include chapters about choosing the location, clothing, styling, how to pose (or how you can help them with all of these aspects) and some contact information.
Social media promotion for photographers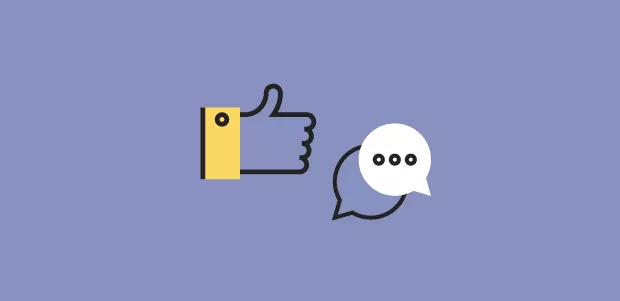 Social media is very important tool to help you promote your photography business. I recommend photographers to focus on Facebook (because it is the largest network) and visual social channels: Pinterest and Instagram.
20. Post often on your Facebook page
Fresh and beautiful posts will get you more engagement, and engagement will help your page's posts show up on more people's feeds. It's like a spiral, and once you master it you'll see your page grow. Obviously you should post mostly pictures – your pictures.
21. Tag your clients in pictures
Most of your clients will be excited (and proud) to appear on your page. They will wait impatiently to get that Facebook notification that lets them know they've been tagged, and then they will share the post. You know what that is? That is free promotion!
Some of you clients will be very careful about their privacy and not want you to post pictures of them on social media. Most people are ok with it, but it's important to ask for permission and respect the client's wishes.
22. Link to your website
Whenever you have a fresh post on your blog, share it on Facebook. We've noticed that photo posts that have a link in description perform better than link posts. So the recommendation here is to post a picture that is featured in your blog post and put the link in the description, along with an invitation for people to click the link to see the entire session.
23. Get into local Facebook groups for weddings, pregnancy, newborn moms etc
Find out if there's a local Facebook group that fits your niche, and ask for an invitation. Some of these groups prohibit self-advertising. Respect the rules, but when people ask questions that you can answer, don't hesitate to do so. Be smart, diplomatic and friendly, and you'll be able to tell the members of the community about what you do and without making it sound like a promotion. You just have to wait for the right context.
24. Create an Instagram profile
As a photographer you need to be extra careful about what you post on your Instagram profile. Go easy on selfies and phone camera shots that don't do you justice. Upload pics from your computer, and tag your clients on Instagram. You can even use a service like Schedugram to schedule posts from your computer and save time.
25. Use Instagram hashtags
Hashtags make your photos more discoverable, but use only relevant ones. You can get it from a free instagram hashtag generator. Posts that use hashtags and mentions tend to perform better in terms of likes and comments.
Perhaps you've seen some of those #365daysof or #30daysof hashtag projects. You could start a unique hashtag that no one else used, a creative idea that represents you and your business and some determination. A project like this will keep you motivated to post every day over a certain period of time. It will inspire your followers, boost your engagement and keep your posts constant in your follower's feeds, and remind them about your great services, in the nicest way possible.
26. Follow your clients
This is a easy to use technique to promote your photography business. You may want to use it when you're just starting out on Instagram. Follow your clients and people that you know and most of them will follow you back.
27. Follow your competitors' followers
Check other fellow photographers from your area on Instagram. Look at what type of images they post, their image descriptions, hashtags – there might be something to learn from them and their marketing. It's always good to know what your competition is doing. And while you're at it, you can follow some of their following. The people that you follow will get a notification and some of them will check your profile, which could convert some of them into your followers and – maybe later – clients. The idea is to use this as both a learning experience and get more people to find out about you.
28. Pin from your website
Make some Pinterest boards exclusively for your photos, and pin them directly from your website, as opposed to direct upload. This way when people click on your photos they will be taken to your website.
29. Use your Pinterest as a resource for clients
Another great way to promote your photography business is to get clients to follow you on Pinterest for inspiration. It's ok to have boards with pins from other people: cool locations, styling ideas, hairstyles, makeup, fashion. Use these ideas for creative photo sessions and let Pinterest inspire both you and your clients.
30. Always write photo descriptions
Pinterest is perhaps one of the best social media places where you can promote your photography business. Use pin descriptions to understand what the pin is about. By adding a good description you can make sure that your photos show up in Pinterest searches.
31. Install a Pinterest sharing plugin on your site
I'm talking about Pinterest buttons that show up on images on mouse rollover on your site. This will encourage more people to pin from your site.
32. Start a G+ page
Google + is Google's own social network, so being present there is points for good behaviour. Start a page even if you don't post that often, and link the page to your website.
33. Start a LinkedIn page
If you do corporate photography, than I'd say LinkedIn should be very much your focus, being the largest social network for professionals and companies.
For wedding and portrait photographers this is just another one of these optional, go the extra mile promotional activities in your to-do list, basically another place where you can be found.
34. Encourage engagement
This can be applied to any social channels you might be on. Use tags, hashtags, mentions, ask questions and get involved in other people's conversations.
35. Organize contests
If you're looking for a quick boost for one of your profiles, think contests and giveaways. You can offer a photo session as prize or a physical product. Another idea is to organize the giveaway in collaboration with someone else (eg: florist, makeup artist, hairstylist).
You can require people a follow or another action to enter the giveaway.
36. Try a social media automation software
To make things a bit easier, try a social media automation tool, that lets you schedule posts in advance for multiple social channels. A good example is Hootsuite, Buffer or SproutSocial. We tried it and we like it.
Promote photography business through networking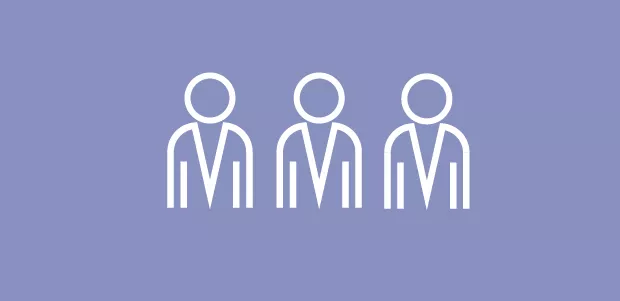 37. Engage with fellow photographers on photo communities
Upload your best shots on sites like 100ASA, 500px, or PhotographyTalk and engage with your peers. You'll learn, socialize, make friends and build your brand.
38. Be active on Q&A sites like Quora
Follow topics like "photography", and include your website link in your profile description. Also, follow topics like photography and don't be shy about giving your opinion when you have something to say.
39. Submit your work to other photography blogs
Make a list of blogs that feature similar work to yours (similar style and type of photography) and then contact the publishers. In addition to getting backlinks you will also get exposure and branding. Don't be disappointed if your work doesn't get published from your first attempt, and don't give up.
40. Connect with local influencers
Try to get local celebrities to book sessions with you. It will help you get more recognition, and more business.
41. Connect with professionals who can promote your photography business
Networking goes a long way. Make friends with hairstylists, makeup artists, florists, videographers and other professionals from your area that will definitely help you.
42. Collaborate with other photographers on various projects
When it comes to promoting your photography business, keep in mind that photographers are not just your competitors, and they are certainly not your enemies. They can be your collaborators for certain type of projects. Be open-minded about collaborations, because they can turn into money-making opportunities. If that goes well, they might refer some of people to you, when they are fully booked. And you might return the favor one day.
Through email marketing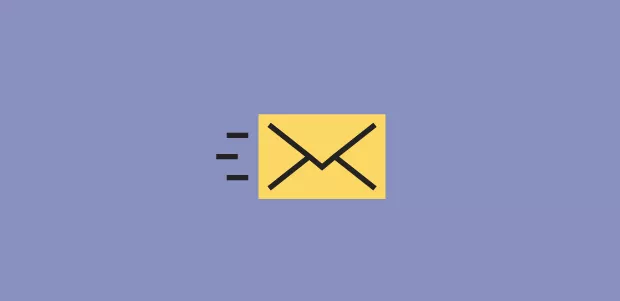 Email is still a very important and efficient marketing tool and communication platform.
43. Build email lists
The more people you have on your mailing list, the more people are exposed to your marketing messages. An efficient way to build an email list is to have a subscription form on your website, where people can enter their email addresses, to receive information from you.
44. Send newsletters
Don't make all your emails about promotion. Newsletters are a great way to communicate with your audience, to send people useful content. Keep your email short and interesting. Focus on topics of interest for your target audience: wedding tips, photo session tips and so on.
Promote your photography business through paid advertising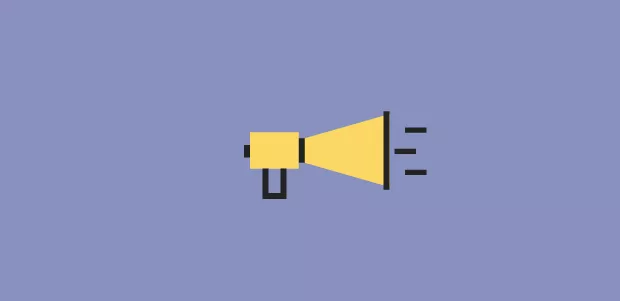 45. Offer discounts for less busy seasons
Plan a promotion for that time of the year when you usually get less money coming in. For example, you could give a discount to winter time weddings.
46. Online advertising – Facebook Ads or AdWords
If you've never done online advertising before but you'd like to give it a try, perhaps you should ask a professional to take care of that. Creatopy could run your campaign for you or you could use the banner maker to create your ads and run the campaign yourself.
47. Sponsored posts on Facebook/ Instagram
Boost your best posts. You'll get more likes and more exposure, which will lead to more sessions or contracts. It's as simple as that!
Other ways to promote your business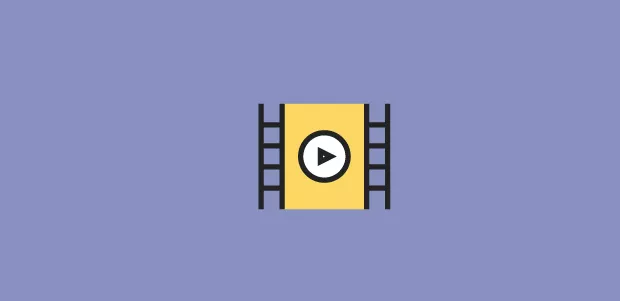 48. Make photo slideshows
There are so many ways you can use photo slideshows: embed them into your website to highlight some of your best shots, display entire photo galleries, make separate photo slideshows for each session/ event, share them on social media or via email with clients. Animoto is a very easy way to make and share photo slideshows. You can even add music and export the slideshow as video to use as a promotional tool.
49. Make promotional videos
You can collaborate with a videographer to make a promotional video, or you can turn your music photo slideshows into videos (as suggested above, with the same tool)
50. Take advanced courses
At the end of the day, all the promotion in the world will not turn you into a great photographer, and if you want to grow your business, your primary focus should be photography, not marketing. So invest your time in learning from world famous photographers. We recommend you taking some courses on CreativeLive. Better photography = more contracts
—
Perhaps you feel overwhelmed just by reading this post. The good news is that you don't have to do everything and try all ideas. We wanted to give you a long list of actionable tips on how to promote your photography business, to have something to choose from. Read the list, analyze it and see what works best for you and your business.
You can bookmark the article and come back to it at a later date.
If you have questions, or even more suggestions, don't be shy! Let us know in the comments. Other photographers will be grateful for getting even more knowledge, beyond this blog post.