How to make your own book cover design. The Ultimate Guide
Let's face it. We all judge a book by its cover. When it comes to selling your own books, an efficient book cover design will surely make a difference. Attracting readers is no easy job, so using a book cover template will come in handy. 
Here's Flipsnack's ultimate guide to designing your own book cover.
Look out for book cover design inspiration
After all, following the hard work you put into writing your own book (what a struggle!), you'll have to think about a proper title and book cover to present it to the world in the best way possible. Whether you're designing your book cover for a virtual bookshelf or a physical one, it should emphasize the soul of your work, in only one image.
First and foremost, your book title and book cover design should send a clear message. You know your book better than anyone and you should think of it as a movie trailer.
It has to catch the short attention of potential readers.

So, before starting to make your own book cover design, I'd recommend you do a little research. Go on Amazon or Book Depository and have a little browse. Take a look at books from your category and see if those covers have something in common (it could be anything from title, fonts, images or color scheme).
HINT: They usually do have something in common! Just like in fashion, when it comes to the book industry, we can sense certain trends, as well.
Let's take, for example, the young adult section from Book Depository: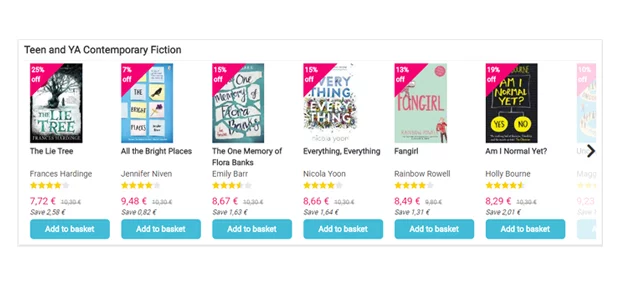 It may seem like all these book cover designs have a lot of creative written typography and strong background colors in common.
—–
Another useful research platform, when it comes to book cover design (and anything else, really) is Pinterest. We, here at Flipsnack have our own book covers board. Check it out and give it a follow.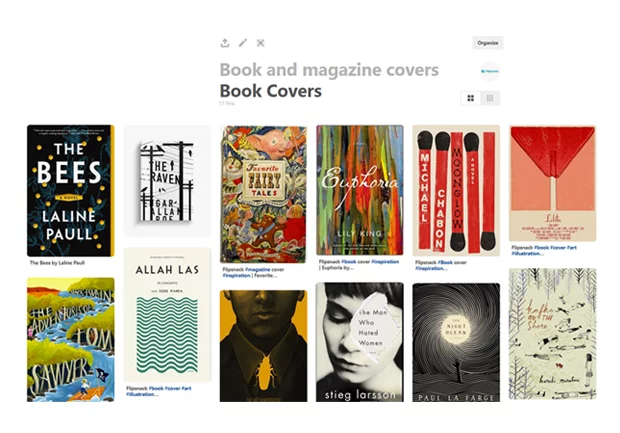 I personally find it very interesting to see different book cover design approaches when it comes to well known books such as Nabokov's Lolita or Franz Kafka's The Trial.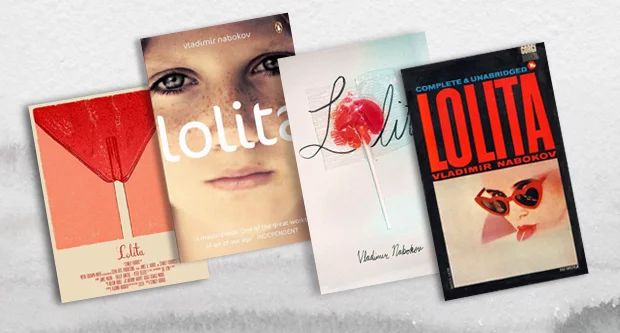 Lolita by Vladimir Nabokov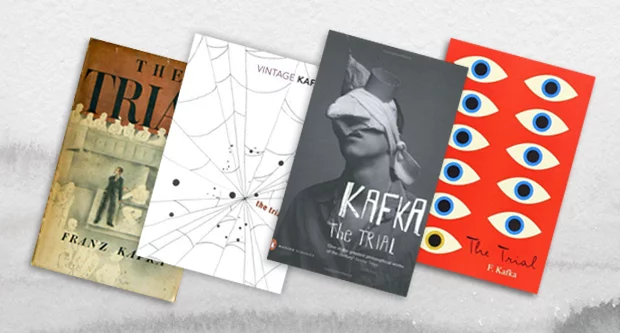 The Trial – Franz Kafka
—-
Podcasts. If you fancy a good listen, here is a very useful episode of Mark Dawson's Self Publishing formula – Book Cover Design for Authors
Book cover design essentials
After you've done your fair share of research, there are certain rules to follow. Keep in mind that your potential readers will have like 5 seconds to look at your cover and decide if it's worth their time. An appealing, eye catching and well designed book cover should:
Have a distinct visual style (even if it follows the trends, it should also stand out from the crowd).
Give subtle hints at the plot;
Let readers know the book's genre;
Set a tone;

Use the correct typography.



Let's take another example: Where'd you go, Bernadette? By Maria Semple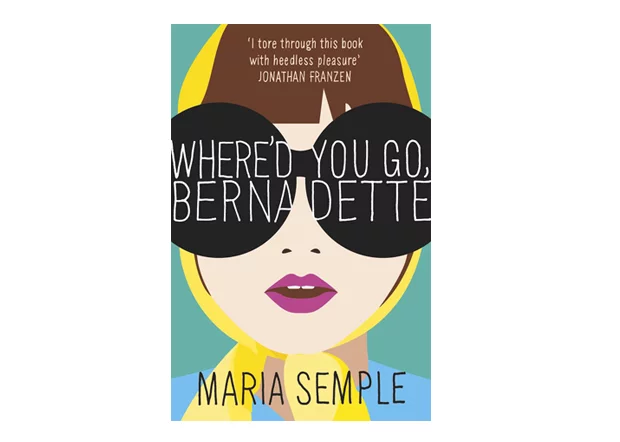 It's colorful, impactful and it sets a distinctive tone. And, it's kinda making me curious about the plot. Where could Bernadette possibly go? What's her story?
I think I'd like to buy this book now.
TIP: If you're planning to publish a series of books, you need a long term strategy. Keep your design flexible enough to suit the following titles.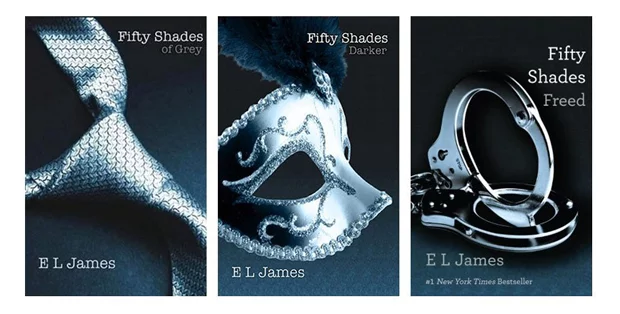 50 shades of Grey by E.L James
The book cover design for the 50 shades trilogy does just that. Design is simple, uses multiple shades of grey (not sure if 50) and makes use of symbols to represent its theme.
Create your own book cover design. Book cover templates
At this point you should have a clear vision on how you'd like this book cover to look like.
So, you should just weigh in your options. Should you hire a designer? Or rather use a book cover template?
Perhaps, your main concern is the price. Now, if you're a self published author, money is an important issue. You need to put your book out onto the bookshelves and still have plenty of budget left for marketing. After all, you have to sell it.
Use book cover templates
Making your own book cover design should not be rocket science. It's something you have to put a lot of research and thought into, but it also comes with great rewards.
So, for those in need, our designers here at Flipsnack designed a multitude of book cover design templates to fit any title.

The Abandoned Clunker Book Cover Template
Click on the image to edit this book cover template
The abandoned clunker book cover template could be used for any dramatic short novel. It features a realistic image of an old blue car in the middle of nowhere surrounded by snow. From image to typography, you can easily edit this template to fit your content.
The Pizza Guide Book Cover Template
Click on the image to edit this book cover template
If your book is about anything food related, this book cover template was designed for you. From pizza, to pasta or desserts, simply edit the background image to fit your recipes. Your book cover will be ready within minutes.
Above the Sea Book Cover template
Click on the image to edit this book cover template
Above the sea is the perfect example of a dreamy book cover. The image itself tells a powerful story, but you can replace it to tell a different story: yours.
Health Book Cover Template
Click on the image to edit this book cover template
Are you passionate about a healthy lifestyle? Or perhaps you're crazy about coffee and would like to share your knowledge with the world. Become a published indie author in no time with this easy to customize book cover template.
A Dog's life book cover template
Click on the image to edit this book cover template.
Who doesn't love dogs? If you're writing a book about pets or specifically, one about training your own dog, you can easily use this simple and modern book cover template.

Conclusion
Next time a book cover grabs your attention think about why that happened. We know it's not easy to capture the essence of your written words in one image and this is why our Flipsnack book cover templates will come in handy. Get creative and share your book covers with us!