Tips & tricks to design the coolest book cover series. With examples
Books are like people. Just like each person has their personal style that makes them easily noticeable, each book should have its unique features to be quickly recognizable by bibliophiles. Moreover, this aspect is even more important when it comes to book series. Your loyal fans have to figure out immediately that one standalone book from the bookstore's shelf or a random volume from Amazon is part of a larger narrative. But recognition is not everything, every writer wishes to sell as many books as possible. That's why the book's cover is a life-or-death choice. Especially when we're talking about book cover series.
One thing's for sure: the book cover series design has to be connected by a coherent graphic style. And that's not an easy job to do. Many writers hire designers to do the design part; but if you want to do it all by yourself, you should take into account today's pieces of advice. They will help you design the coolest book cover series ever. You'll see that you'll be successful in the end. Furthermore, when your book is judged by its cover, it'll come up with a winner.
Tips & tricks to design the coolest book cover series
Be consistent with the design look or theme
One of the easiest and most common design practices is to keep one design concept for all the book cover series. This is really no big deal. Select the same font style for the title and subtitle (if you have one), but change the color for each book. Readers will realize that the books are part of a series, but will distinguish one volume from the other. You could also not change the color of the entire cover, but rather swapping one color for another on a single element. Awesome, right? Honestly, I suggest changing the color of the element you want to stand out from the crowd. The element from your book that you consider the most important. This is not only one of the easiest doable practices, but also the least expensive and fastest one. Below you can find two examples to help you understand better:

The Maze Runner series by James Dashner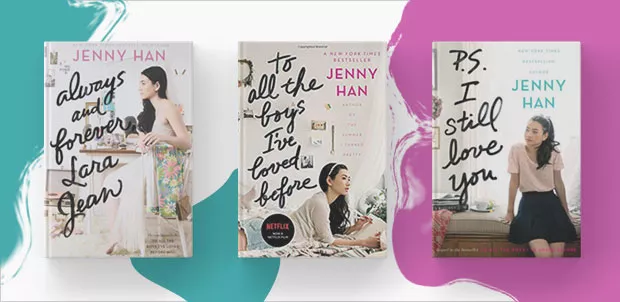 To All the Boys I've Loved Before series by Jenny Han
Place the series name on the cover and the spine
It could take a long time for you to decide on the right title for your book. You'll change it a couple of times just before you opt for the best. Don't worry, it's a struggle that all writers encounter! To make sure that it will fit on your cover no matter how long it would be, design the title (I refer here to its typeface and size) to accommodate various lengths of titles. Remember that your book title has to appear completely on the front cover and the spine, so allow enough room in those two places for both short and long titles. Always stick to this rule, it's an important one when designing a book cover series. Have a look: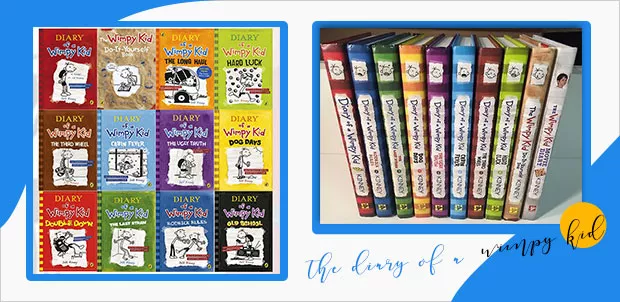 The Diary of a Wimpy Kid series by Jeff Kinney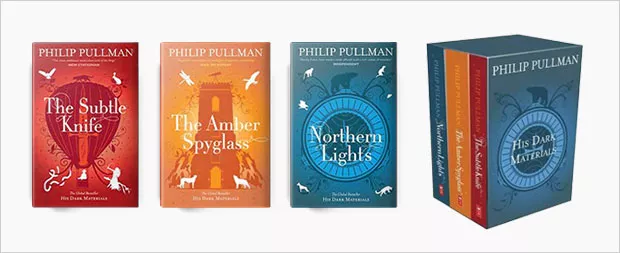 His Dark Materials series by Philip Pullman
Place sequence numbers on the spine
It's a very common practice to write the book number at the bottom of the spine. Almost every author that creates and designs book cover series does this. Wondering why? I know that somehow it's quite logical to do that, but the main reason is actually different then you might think: it's easier for the readers to figure out the order in which the stories follow. The numbers clearly indicate the books place in the series. Maybe they don't know that one of the books you've written is part of a series and they start by reading book number three. If your books are not very much related, people could easily make this mistake.
And why not admit it? It's a great way to tie the books together as a series on a bookshelf. It looks organized and satisfying to have the complete edition of a book collection. If you were missing book number two from your collection, would you have to buy it to complete the series? I know I would for sure!
The Dark Tower series by Stephen King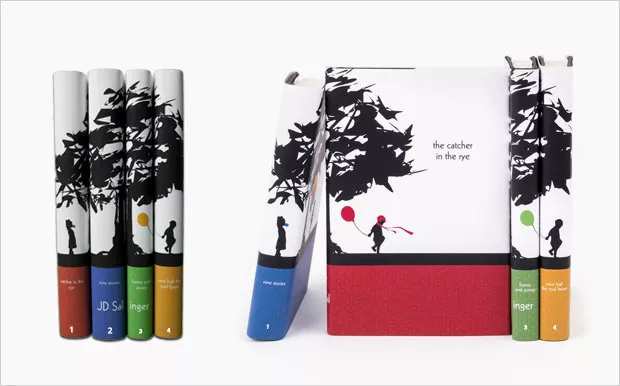 Book collection by J.D. Salinger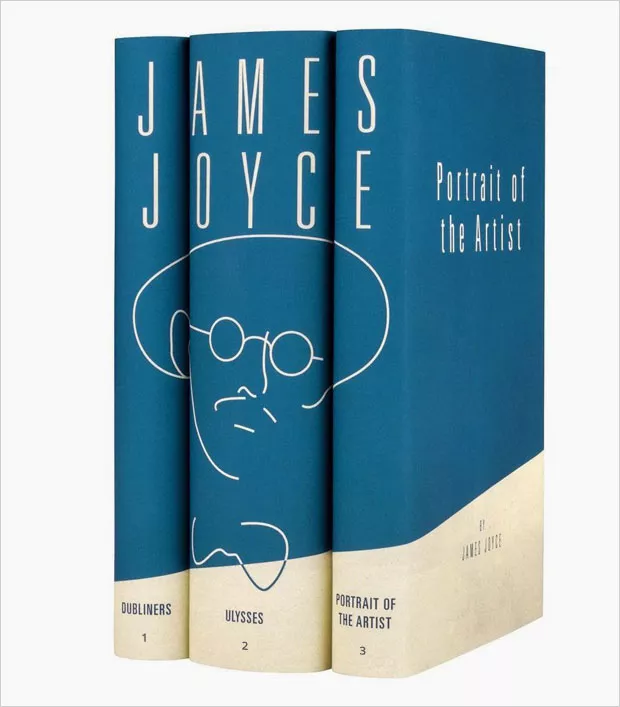 Book collection by James Joyce
Choose an illustration style
Stand out from the crowd with some illustrations for your next book cover series. If you're not very talented at drawing, but still don't want to hire a designer to do the entire job, ask a talented friend to help you with this issue. Let them know what you have in mind and work together with them on your book cover series. This technique of using illustrations can make your books super easy to identify because you're actually branding your book series. When people see one of your books on the bookshelf, they'll immediately notice you're the author. And this is exactly what every writer wishes to achieve because when it comes to selling books, branding is key! If you're still confused regarding this approach, have a look at these two examples: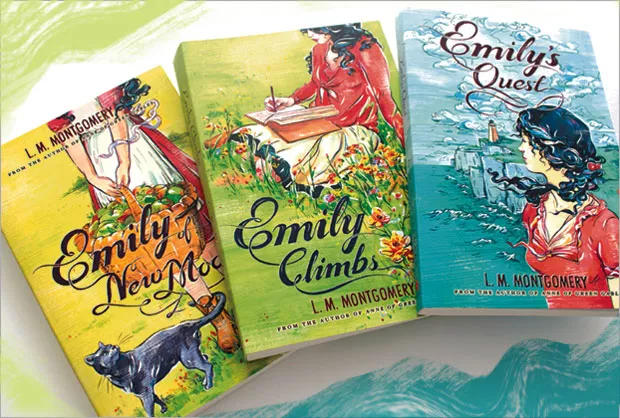 Emily series by L.M. Montgomery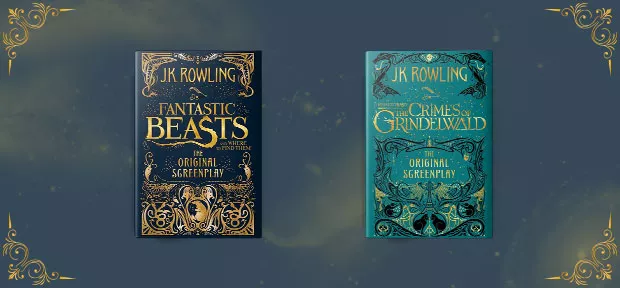 Fantastic Beasts series by J.K. Rowling
Go for a minimal approach
If you're considering yourself more of a simple person and want to emphasize this throughout your book cover series, you should choose the minimal approach. A simple yet impressive and remarkable book cover is a great technique when we're talking about tying together a book series. Whether you opt for a bold graphic, a specific color combination or a precise element when designing your cover, hitting on something striking will help you increase your sales. Yes, it's true, the minimal approach reduces the visual noise, but it presents a clean, accurate and organized cover instead. Just like in the examples below: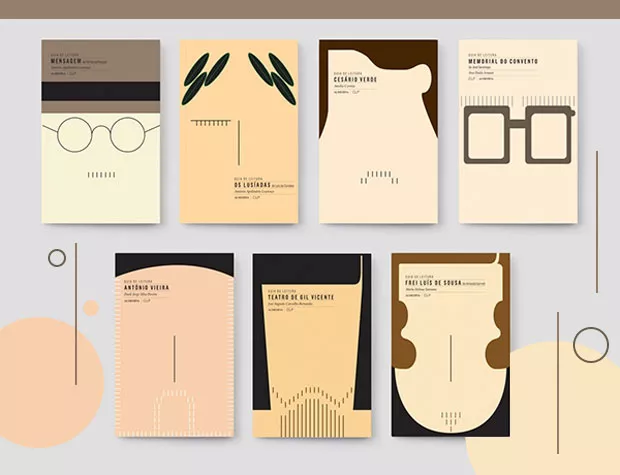 Book collection by Ler Melhor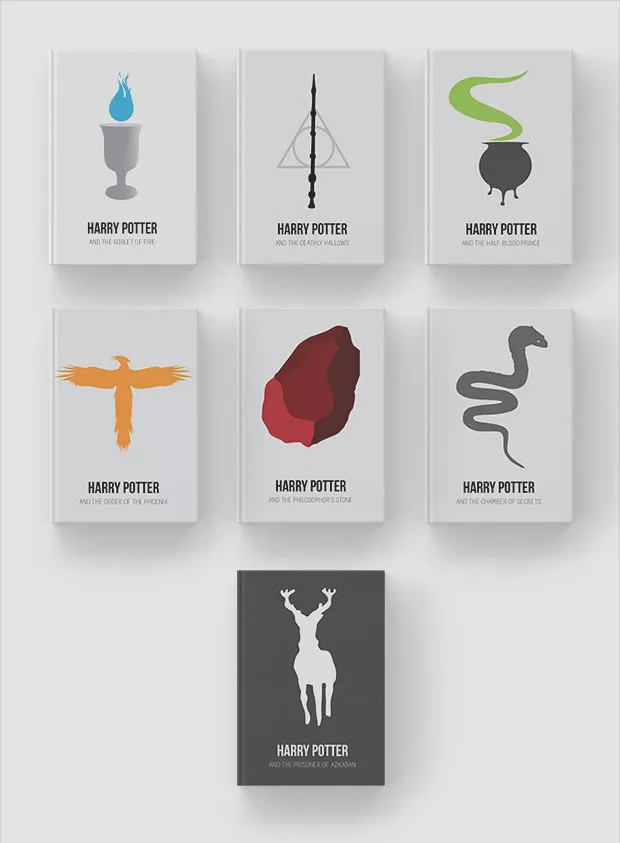 Harry Potter series by J.K. Rowling
Go wild with a puzzle piece design
The following method is very rare and pretty hard to do; but if you want to, you can give it a try. It's kind of a ninja level method, only a few people succeeded to accomplish it. I honestly admit that it's too complicated for me and I couldn't do it. I like to see the book cover series that were designed like this though. The method consists of assembling all of the book series in such a way that it results in one big image when you have them next to each other. This approach is often compared to a puzzle piece design, because the final image actually looks like a puzzle game. Have I made you curious? Check out these examples that will feast your eyes: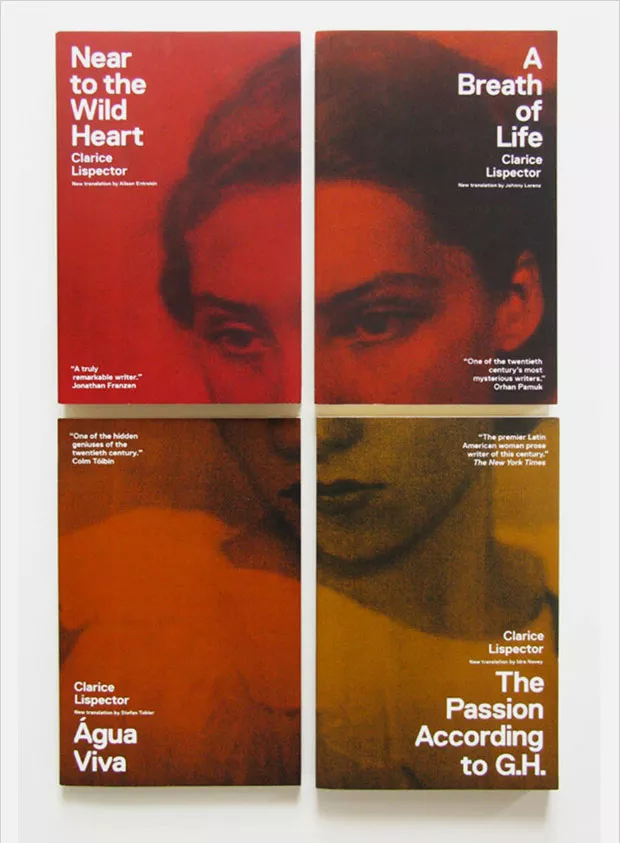 Book collection by Clarice Lispector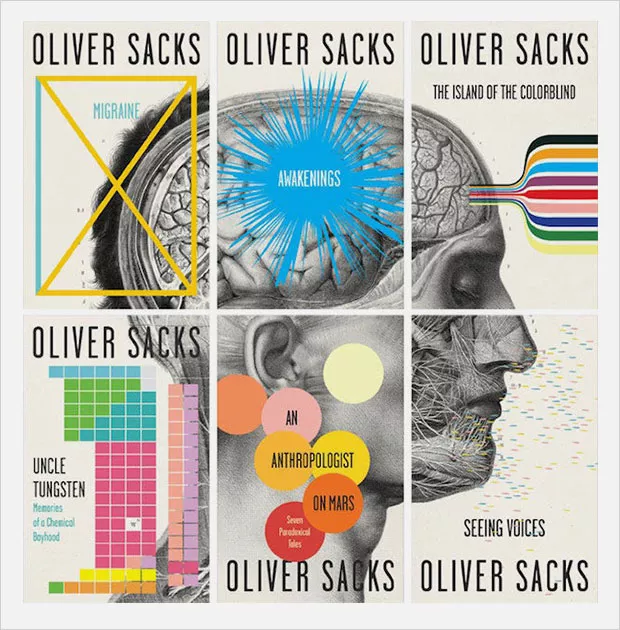 Book collection by Oliver Sacks
7 fantastic book cover series designed by professionals. Learn from the best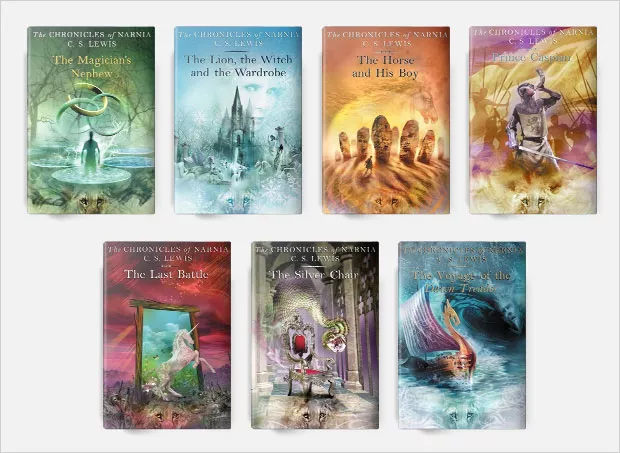 The Chronicles Of Narnia series by C.S. Lewis

Twilight series by Stephenie Meyer

Divergent series by Veronica Roth

The Lord of the Rings series by J.R.R. Tolkien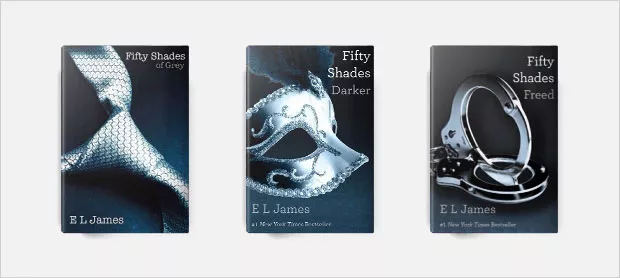 Fifty Shades series by E.L. James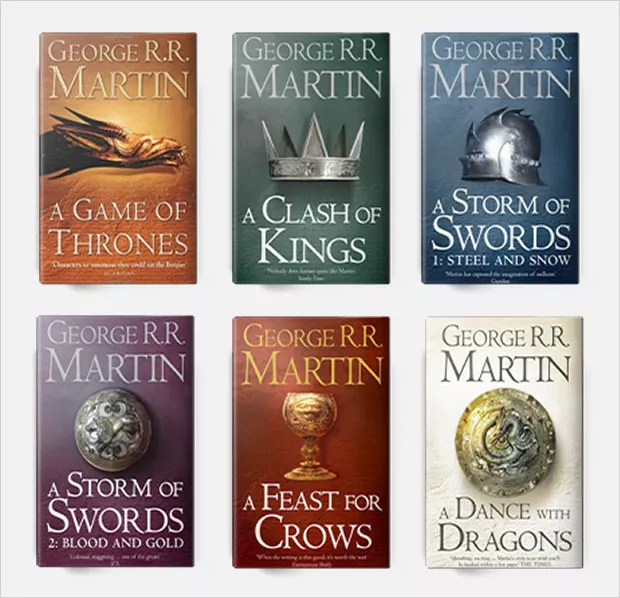 A Song of Ice and Fire series by George R.R. Martin
The Hunger Games series by Suzanne Collins
---
To sum up, we can all admit that designing a book cover series without having much talent can be a real challenge. But with the proper toolkit and some great pieces of advice, we can accept the challenge and design the covers by ourselves. Actually, we already wrote the books, so the hardest part is done. Keep in mind that an exceptional book cover series will make the readers eager to collect and display them. And when the design is amazing too, they will be more willing to purchase your books.