December 2017 calendar wallpaper for desktop background
As December is just around the corner, we are all getting ready for the most wonderful time of the year. Get your snow boots out, cozy sweaters and start playing that Mariah Carey song while drinking eggnog. It's alright! We all do it. One of the most important reasons why I feel super excited about the winter holiday season is family time, food (of course!) and gifts.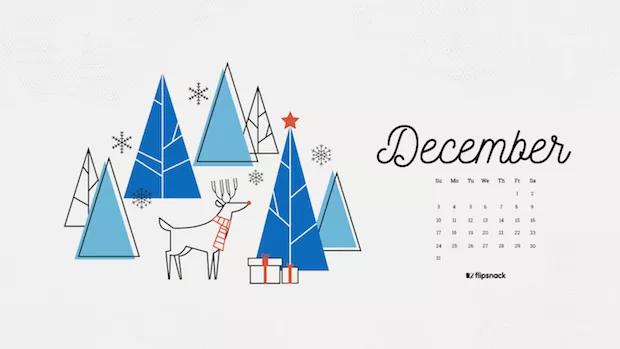 Talking about gifts, as you are probably already used to, we have two jolly calendar wallpapers to make your desktop background merrier. As always, you have two options available in multiple sizes, so they will fit your display better. We would like to end this year in a festive manner, so one of the calendars illustrates the nosy red-nosed Rudolph, surrounded by Christmas trees and snowflakes. A classic seasonal scenario.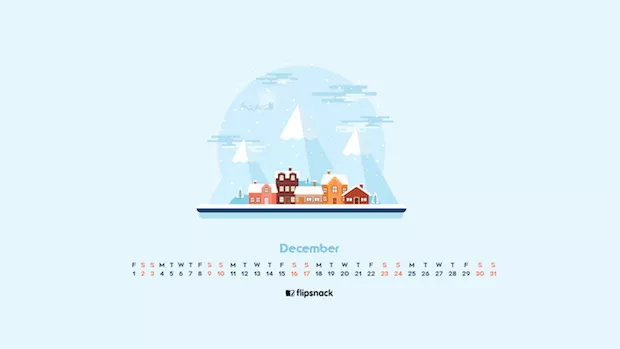 The other one is what we call our own visual definition of the "shake up the happiness". A fairy overlook of the city inside a snow globe could be just what you need to remind you of the little things that make this season beautiful.
Click on the desired size and download your Christmas gift from us. They go from the largest (a full HD wallpaper), to the smallest, as you go to the right.
Don't forget to come back next month for your favorite wallpaper, as the New Year calls for a new display background, right? Until then, we hope you enjoy the holidays, cause we plan on doing so ourselves. Merry Christmas and a Happy New Year! Cheers!