Free December 2018 wallpaper calendars
It will be December in just a few days, so everyone should say goodbye to the colorful autumn and welcome the frosted winter. December is the month that marks the beginning of the coldest season and anticipates the holidays. It symbolizes the time of celebration, scarves, warm clothes, carols, Christmas decorations and beautiful lights all over the places. December is also the month that brings together families and friends in a joyous way! But if you're not a big fan of the cold and snow and still feeling melancholic about the end of autumn, don't worry, we totally understand. That's why we have a little gift for you that hopefully will get you in the festive spirit. You know what we're talking about, right? Our new free December 2018 wallpaper calendars that are waiting for you!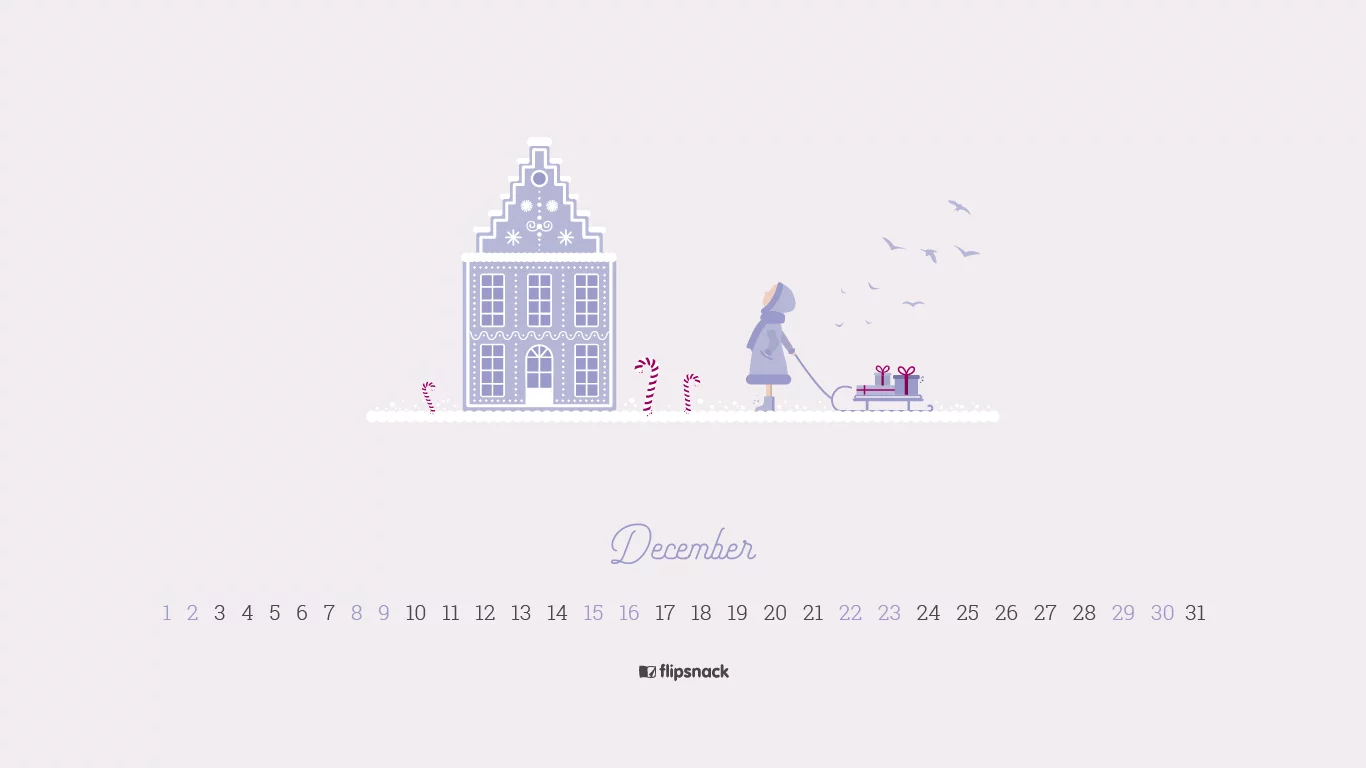 The first calendar recalls back the sweet memories of our childhood days when we knew how to be happy and thankful even for the little things. It makes me think of the Christmas stories that my grandmother used to read me while I was enjoying a nice cup of hot cocoa. I've always thought that there's something magical about this month. December is more than just celebrations, cinnamon, and gingerbread! It's a warm and permanent feeling that enfolds our hearts and our homes!
December is such a lovely month! It's the time when we make amends, finish off what we started and hope our wishes do come true. And let's recognize it, it's also the time when we give and receive gifts! Speaking of gifts, I can bet you all received at least once a snow globe on Christmas Eve! Just like the one illustrated in the second calendar. But don't forget that December is not as much about opening presents as opening our hearts!
Simply click on the desired size and download your Christmas gift from us! As usually, our free December 2018 wallpaper calendars come in 3 sizes so you can use them for any device: for your desktops, tablets, and smartphones. It's super easy and also free!
We really hope you're enjoying these free December 2018 wallpaper calendars as much as we do! Don't forget to come back next month to get the latest January 2019 wallpaper calendar! Check out other freebies that we offer and don't forget to leave a comment with suggestions for us! Wishing you all a Merry Christmas and a Happy New Year! Cheers!
[wpforms id="46972″ title="true" description="true"]