How to create more engaging employee benefit guides
Human resource experts say that creating personalized employee benefit guides is the key to grabbing top talent's attention, retaining employees and overall improving job satisfaction, especially in the field of HR software development. Nothing new up to this point.
After all, what makes employees happy today? For some, it could be a big paycheck. While for others, the freedom of working 7 hours a day or having the luxury of sipping matcha latte while working from their favorite coffee shop, could be worth more.
According to a recent Statista study on the future of work, there has been a 78% increase in job posts mentioning workplace flexibility, since 2016. This benefit is extremely important for millennials who would switch jobs if this meant more flexibility. They would rather make less money and enjoy their job rather than make more but hate it. Seems like money is not enough to retain millennials for longer.
In terms of work flexibility, the benefits of hybrid work far overweigh the drawbacks, for both employers and employees. Plus, most of the disadvantages of a flexible work schedule can be mitigated by using employee time-tracking software. With tools like these people can work whenever they want, as long as they reach their weekly or monthly hours. A flexible work schedule can help improve employee work-life balance, foster employee recognition, and reduce stress and burnout rates.
Personalized benefit guides
While millennials value work flexibility or other more non-traditional benefits more than anything, other employees will find extremely valuable traditional benefits such as health and wellness discounts.
Home or auto insurance are two of the most important benefits employees would like to see during open enrollment.
You see, this is a classical example of what is important for some, may not be that important for others. And this is exactly why a lot of companies have implemented personalized employee benefit guides.
There is a lot of talk regarding how delivering a more personalized benefits scheme is essential in employee retention. When we talk about benefits personalization, we're mostly talking about aligning with the individual's interests and life goals. Work-life balance is today, perhaps more important than ever. People have started to realize that having a job is great but is not everything. Work-life balance is now valued more than health benefits.

Bamboo HR's blog put this philosophy in very simple, yet true words: The fact of the matter is, after health insurance, the most desirable perks and benefits are those that offer flexibility while improving work-life balance.
With personalized benefits, the power lies in the employee's hands. Today, more and more people want to feel like they're not just a number in an organization.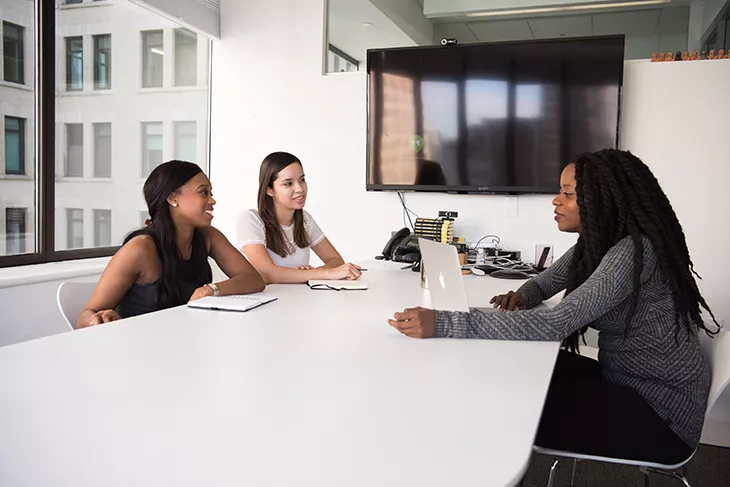 For instance, with personalized benefits, employees get to pick the best health insurance for their needs. They can keep their doctor and make sure they have all their medical records in one place. And if we think about it, it makes total sense. Take, millennials, for example. They grew up in a world full of possibilities and freedom of choice. So, it makes total sense they would benefit the most if the organization they work for or want to work for, would offer them personalized benefits.
Non-traditional benefits
It comes to no surprise that there is a rise in non-traditional benefits that meet needs at different life stages. But companies that want to recruit top talent need to stay on top of their HR game with the help of recruiting CRM software and realize that putting together personalized employee benefit guides is essential in 2020. And also communicating them in an efficient manner.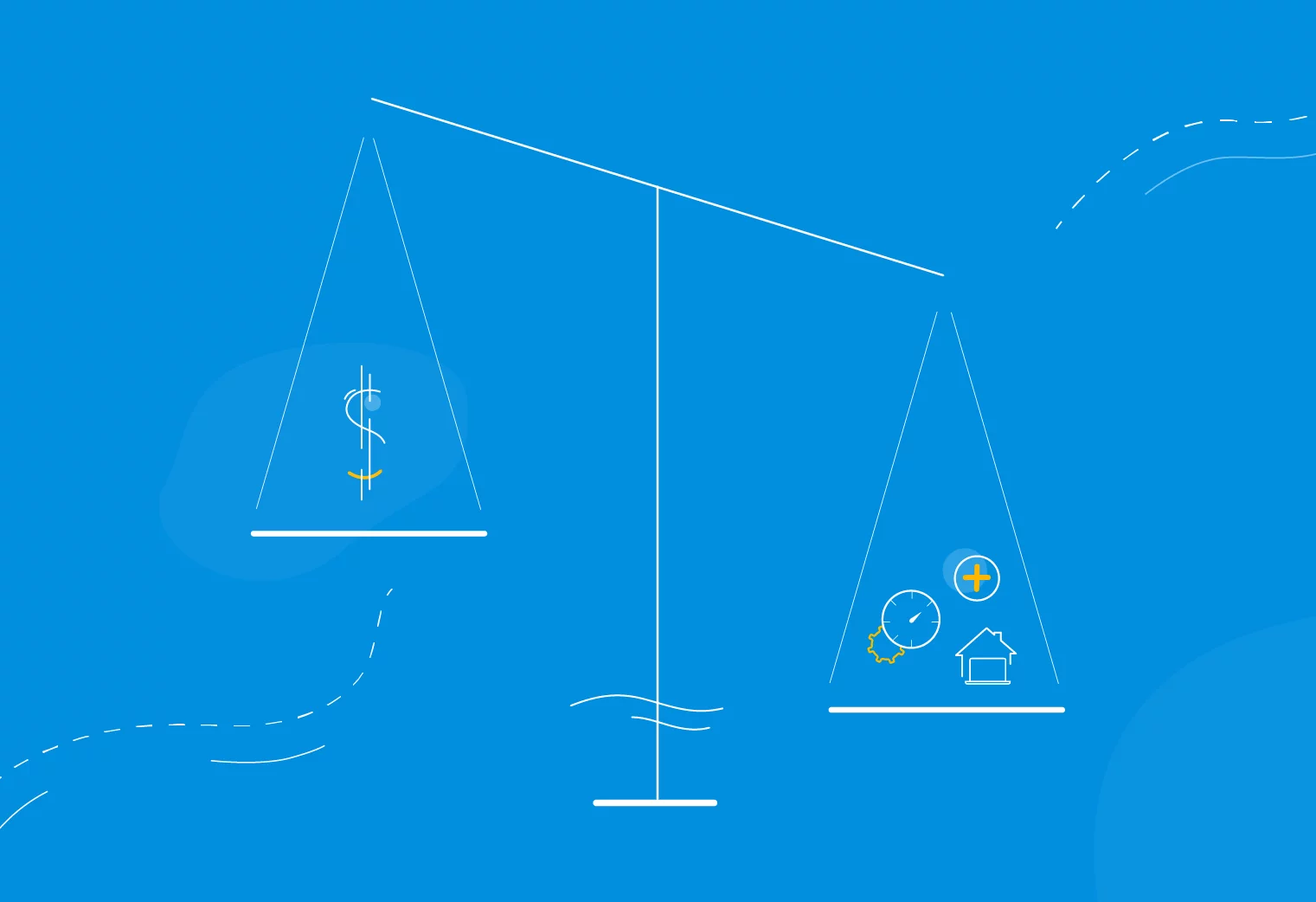 Example of non-traditional employee benefits
Student loan repayment
Onsite childcare
Unlimited vacation
Work gym
Personal masseuse
We are not HR experts but we, sure know a thing or two about designing high-quality digital guides. So, today we're gonna get into the specifics of putting together more engaging employee benefit guides that new hires will actually want to flip-through. And the benefits of securely sharing internal digital documents inside your company.
Printed vs digital benefit guides
Sure, printed paper has its charm but when it comes to internal communications within the organization, employees prefer digital technology. Email is one of the top communication channels, many HR professionals use it for sending out important information.
If we think a bit about it, as an organization, you will be printing out employee handbooks and employee benefit guides every time a new person comes on board. They will probably flip-through it once, then keep it on their desks until found appropriate to toss it away. Let's face it, we've all done that at least once.
So, this is exactly why companies and insurance agents found a better way to communicate employee benefits: through digital guides.

It's far more efficient and effective to create employee benefits guides that can be edited at all times, enhanced with links, videos or GIFs and, most importantly shared internally, in the most secure way.
Creating more engaging employee benefit guides
Dead and gone are the days in which HR printed out employee benefit guides and handed them to every new hire during the onboarding process. In today's digital world, main internal communication is done digitally. And for good reason, HR professionals need to make sure information is easy to digest and accessible at all times. This is where HRIS software come into play.
When it comes to putting together a suitable employee benefits guide, there is no "one size fits all" recipe, but rather trying out different formats that best works within your company until you find the perfect one.
As a general rule, what your organization can implement easily and efficiently is to add the employee benefits directly to your onboarding process. For example, when using a tool like Flipsnack to create internal publications, you can easily design your own onboarding publication within minutes. Or upload your PDF and make it flippable!
Make sure to introduce the company properly, add commonly used information and while you're at it, include a page in which to talk more about benefits. You can simply start with this employee benefits guide and brand it out! Make it look like it's part of your company. Add logo, your own branded colors and make sure you're communicating it efficiently within your organization.
Is it enough?
Probably one of the most important aspects of creating more engaging employee benefit guides today is to do it digitally. Making employee benefits information instantly accessible and being mobile-friendly is essential. Not to mention cutting down high printing costs.
But overall, security is crucial. Making sure the right information is delivered to the right people. Not paying attention to securely sending out sensitive information is a major faux pas. And especially when it comes to personal information such as personalized benefits.
Flipsnack, a secure option to create and share more engaging employee benefit guides. Try it out!