Free August 2019 wallpaper calendars
Hello August, please be awesome! We've all been waiting for you impatiently, like little kids waiting for their lollipops. August is the most anticipated month of the whole year because it brings the summer holidaaaay, long days, warm and colorful nights, mountain adventures and seaside getaways. But do you know what else August brings? Two brand new free wallpaper calendars perfect for your screens!
This month will forever have a soft spot in my heart! August is filled with lots of magical things such as long walks on the seafront, cocktails by the pool, bonfires, naps in a hammock, outdoor live concerts, watching sunsets from an epic location, gazing at clouds…and the list could definitely go on. We could say that August is the month that makes us realize how beautiful this life is and how lucky we are for being alive. And since we're talking about the wonderful things that surround us, why don't we all take a minute and appreciate these two free August 2019 wallpaper calendars that are waiting to be downloaded.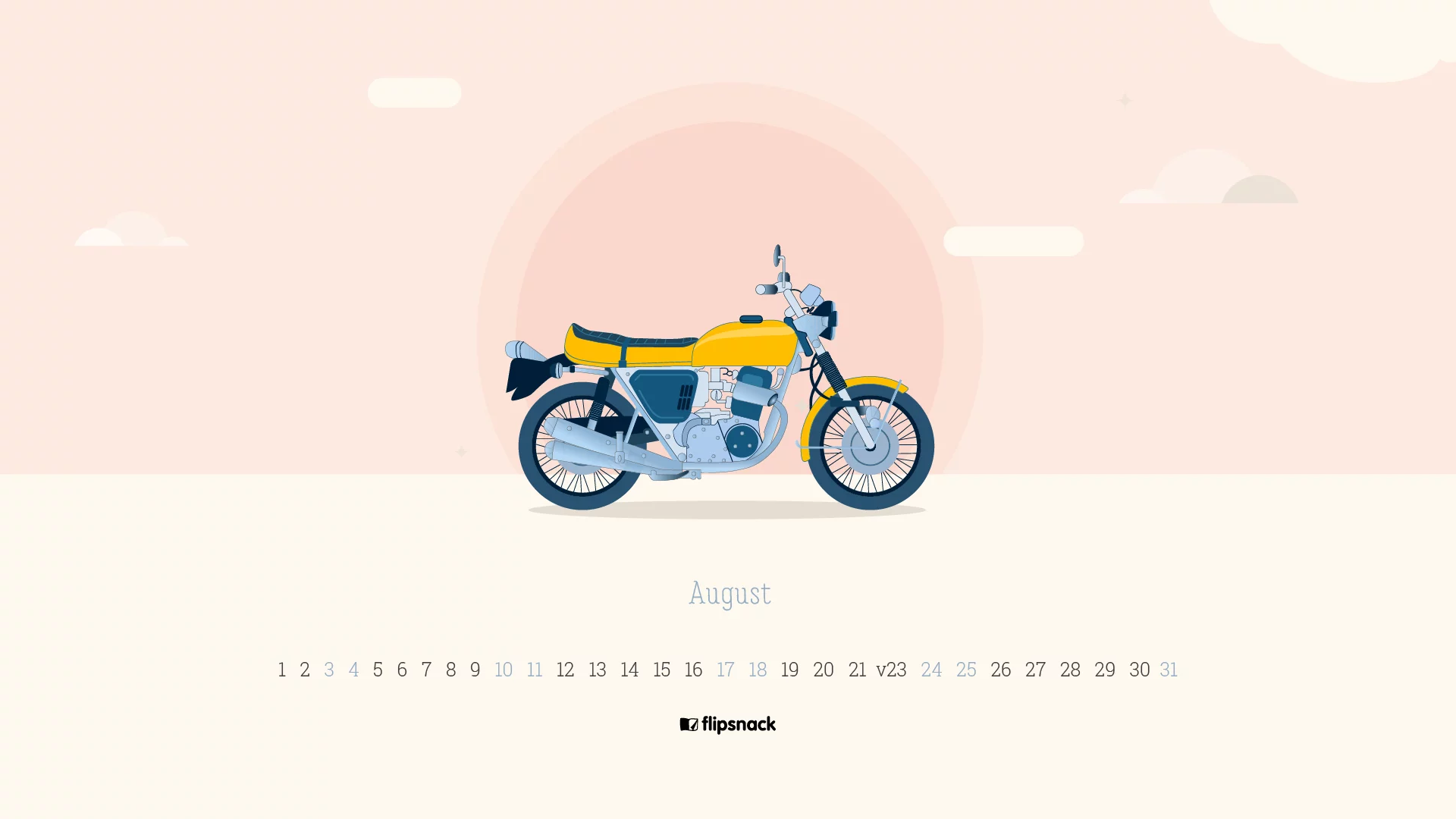 Free download: 1920×1080, 1366×768, 640×1136
The first calendar makes me think of romantic escapes all over the world. Summer holiday, two young lovebirds, a motorcycle and the whole world in front of them…this looks like the perfect description of a romantic movie. If you're craving a long journey just like I am, then this free August 2019 wallpaper calendar will fit your screens perfectly. Download it and tell us what you think!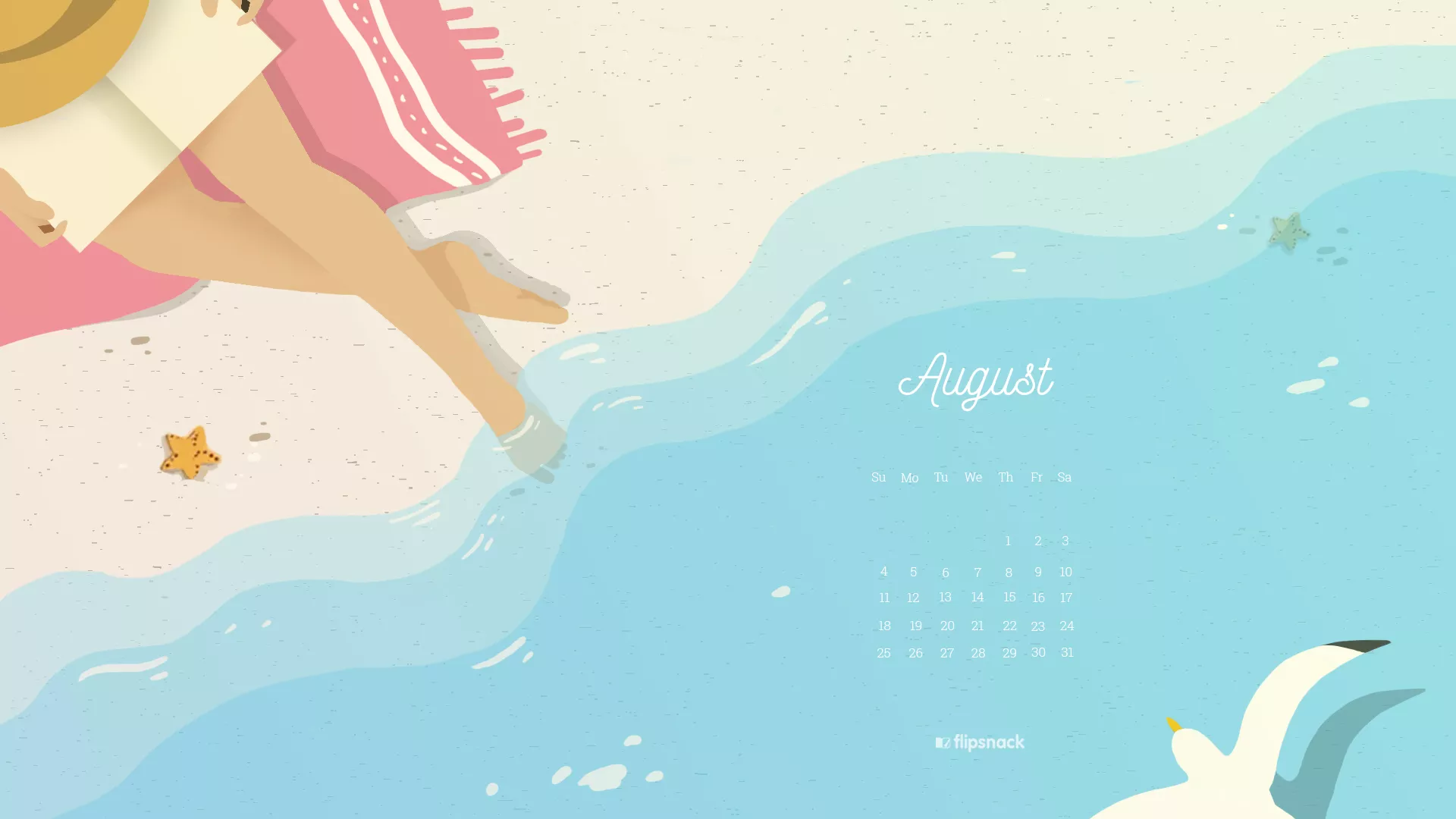 Free download: 1920×1080, 1366×768, 640×1136
Somebody used to say that a flawless summer involves books, sun, sand and the sea. I couldn't agree more! This free August 2019 wallpaper calendar has all these summerish elements. Download it, apply it to all of your screens and enjoy this month to the fullest. And don't forget to share these wallpaper calendars with your family and friends, too. They would also love to have amazing screens, don't you think?

It's very easy to download our free August 2019 wallpaper calendars. All you have to do is click on the desired size and the calendar is yours! All our wallpaper calendars fit every device: from laptops to tablets and smartphones. Let us know which one you like the most: the fancy motorcycle or the summerish landscape? We surely love them both!

As you already know, here at Flipsnack, we have this tradition to publish our free wallpaper calendars in Freebies. Come back next month to see the new September wallpaper calendars and maybe you'll find more freebies there that you like! 'Till then, we're wishing you a nice and relaxing holiday! See you soon on a fresh charge!