Free July 2019 wallpaper calendar
It's here! July is here. The sacred time to do nothing. And you know what that means? That our two brand new July wallpaper calendars are also here.
When was the last time you did nothing but bask in the sun for more than a day? With your sunnies on, enjoying a good summer read while sipping your favorite cocktail on the beach, sand in your toes and the smell of sunscreen. Can you imagine your toes in the sand? Can you smell the breeze?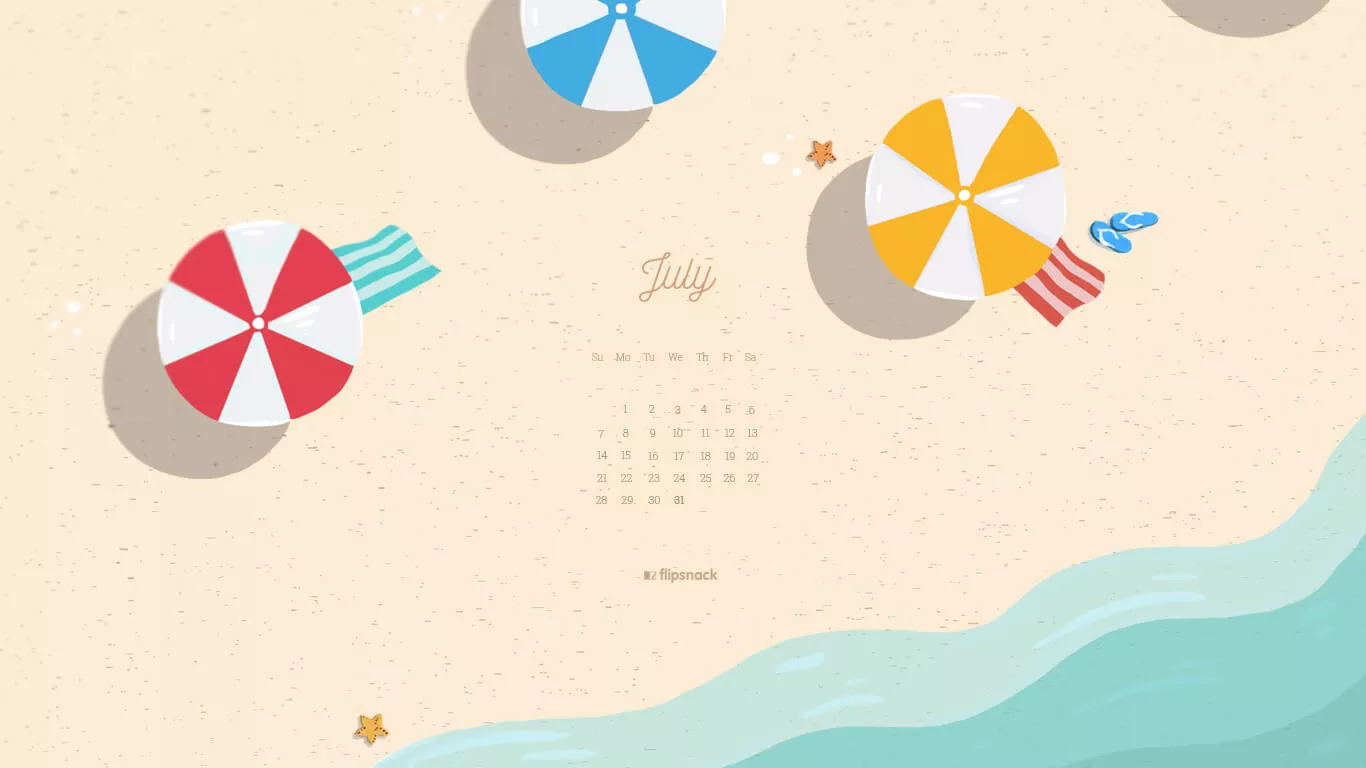 I bet you can. But just to give your imagination a bit of help, we designed two summery wallpaper calendars perfect to boost your energy levels this July. Maybe you're still waiting for your boss to approve your days off. And while you sit on your laptop, pretending to check your emails, scrolling on Facebook and seeing that friend of yours on a beach in Greece, do yourself a favor and change your wallpaper. It's free!
Our first July wallpaper calendar is all about vitamin sea, colorful umbrellas and boiling hot flipflops lost in the sand. Summer is kind of that magical time of the year where time stops. Or at least that's what all of us want to think, because there's so much time to spend out and about. It's time to enjoy brunch outside with friends at your favorite Italian bistro or go to all the fanciest rooftop parties in town. There's time to do all of that and more…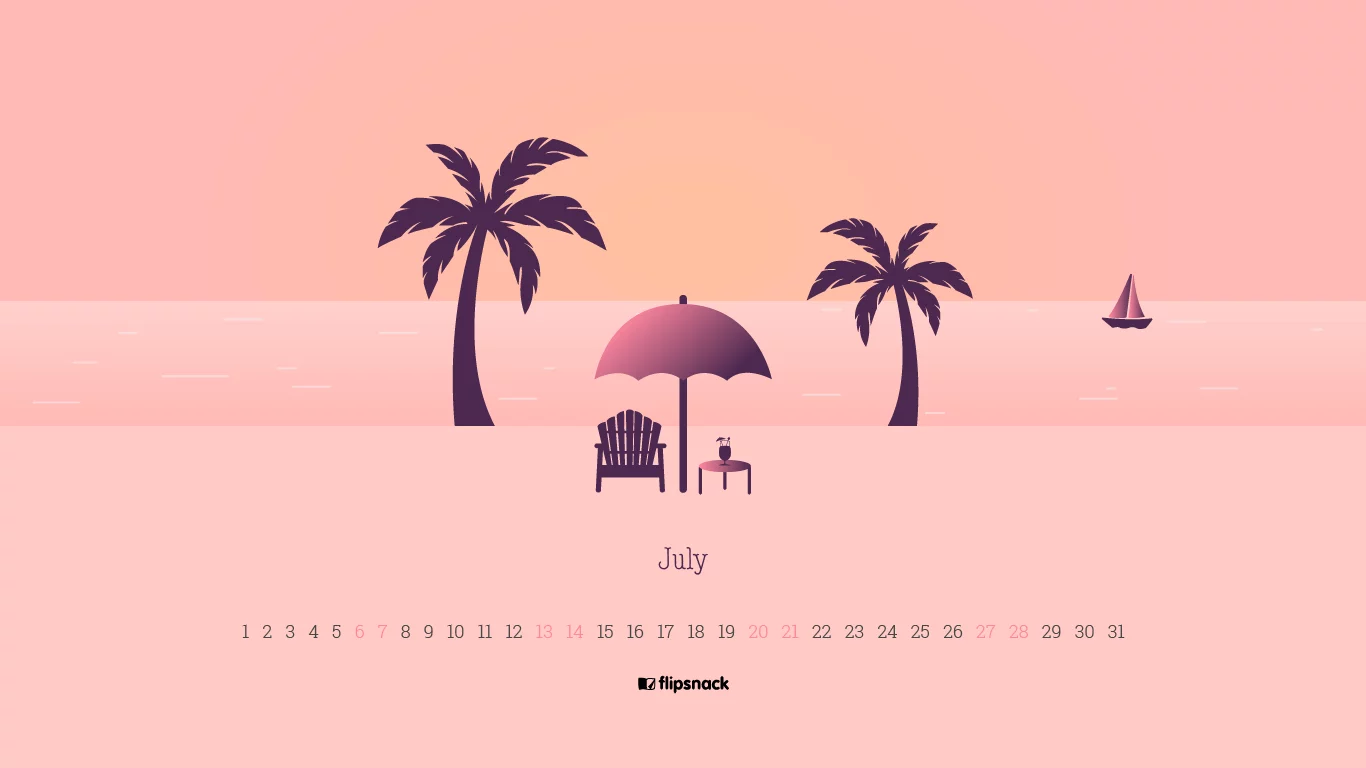 Enjoy the sunset for a bit. That's what the second July wallpaper calendar is all about, pink sunsets and that magical golden hour. The perfect light for taking photos. So, refresh your Instagram this summer and your phone with a bright new wallpaper calendar that will remind you to spend more time off-screen than on screen.
That's it! That's all for this month: two perfect July wallpaper calendars, ready to make you spend more time outside. Since it's a tradition already, you know that if you subscribe down below, you will get our wallpaper calendars every month, directly in your inbox. Kinda magical, right?
See y'all next month!