Free June 2019 wallpaper calendar
The sun is out, students are relieved of homework, and you can practically hear the hotdogs sizzling on the grill. Or.. maybe that's the sound of you getting a sunburn. Ouch. Either way, you're going to need some fresh free June 2019 wallpaper calendars to help you stay in the summer mindset.
We don't blame you if you want to spend most of your time outside, but for those occasions when you have to use your computer, phone, or tablet, it's always nice to be reminded of what awaits you after work.
With that in mind, we have some gorgeous wallpaper calendars for you this month, and we're excited to share them with you. So slap on some sunscreen and have an extra bottle or two of aloe vera ready, it's time to dive into these free June 2019 wallpaper calendars!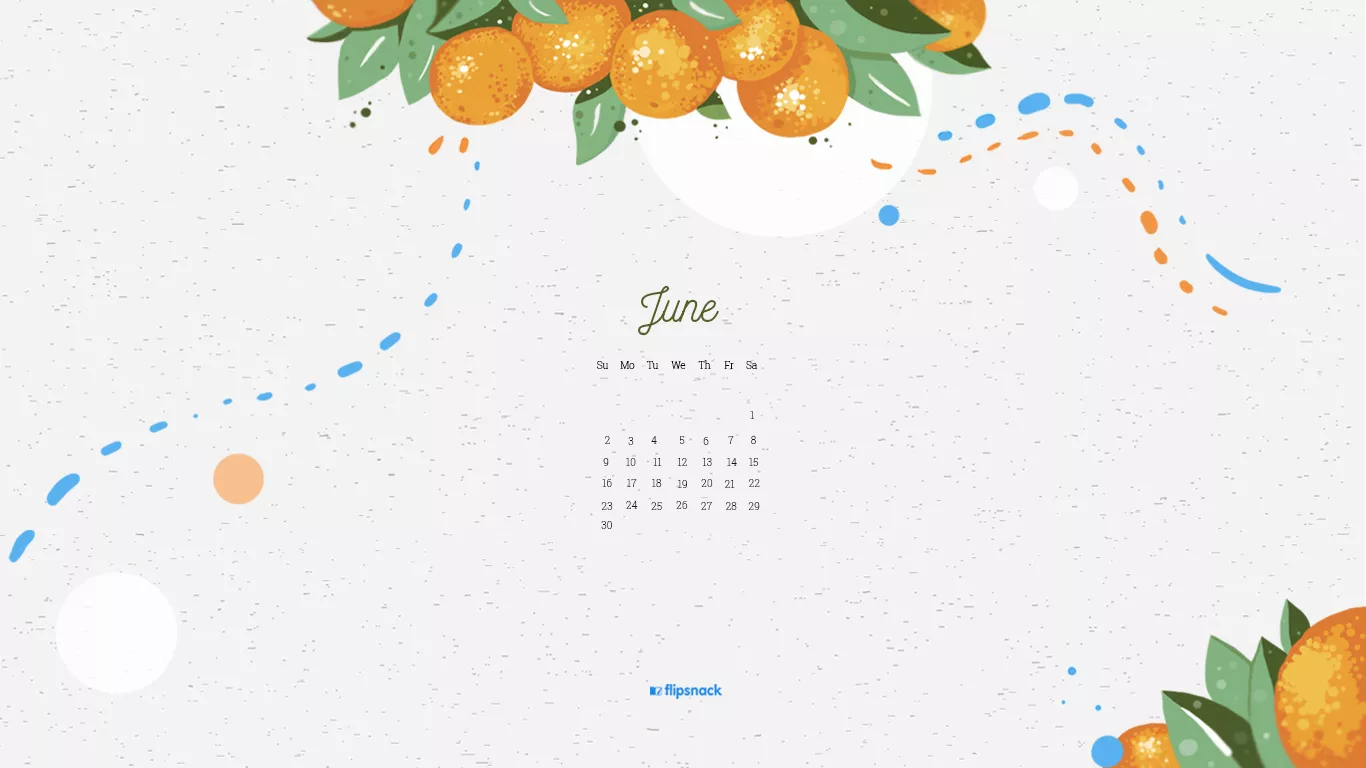 Free download:
1920×1080, 1366×768, 640×1136
There's nothing quite like a nice, fresh glass of orange juice. Well, how about a fresh orange? June should be reserved almost exclusively for sitting by the pool, enjoying fresh fruits, and feeling good.
If you think about it, the orange really is the perfect fruit to go on a June wallpaper calendar. The bright orange really pops, and the color alone reminds me of beautiful summer days. Wow, I can feel the summer breeze and smell the freshly peeled oranges just thinking about it. What a treat!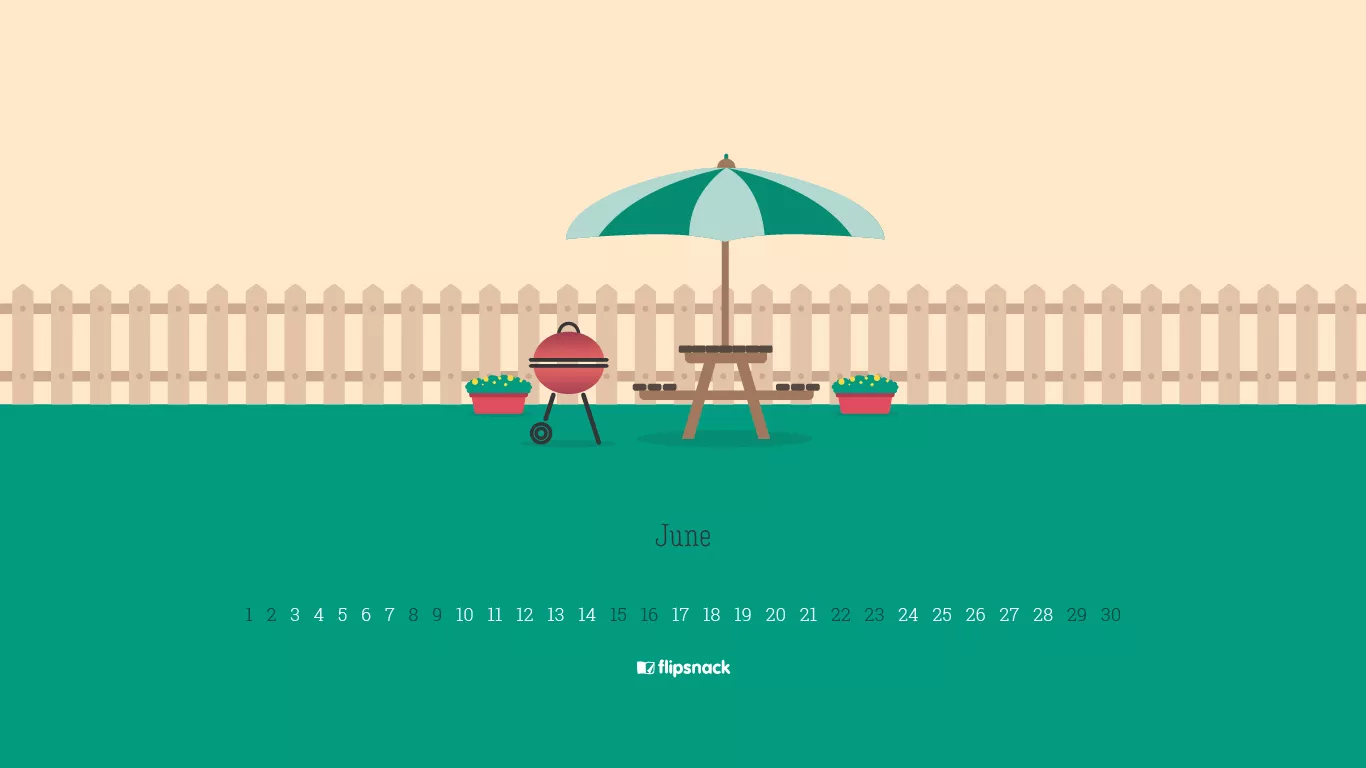 Free download:
1920×1080, 1366×768, 640×1136
Feeling like a cookout, but can't go outside? No worries! With our second free wallpaper calendar for June, you can sit at your desk and still enjoy the cookout scenery.
There's nothing quite like a quiet afternoon in the backyard, listening to the sizzling of hotdogs and hamburgers, and watching the clouds pass overhead. This free June 2019 wallpaper calendar aims to bring all of those feelings straight to your computer screen. Plus, the gorgeous greens really make it pop!
As always, if you see a calendar that you like, just click on the size you want to download right below the image.
We hope you enjoy these wonderful calendars made by our extremely talented designers here at Flipsnack. We also hope that you have an absolutely awesome June!
Don't forget to subscribe so you can get the latest and greatest calendars as soon as they come out! We release 2 free wallpaper calendars every single month! All you have to do is fill out this short form below, and you'll have fresh calendars every month.
Subscribe here