Free November 2019 wallpaper calendars
Ready or not, here comes November, the last month of autumn. November is a very special month, mainly for the fact that it represents the bridge between fall and winter. I know that many of you don't like November because it brings chilly days and long nights; but there are also a bunch of things that only this month can offer. The cinnamon smell, the lonely trees that are spreading their arms like dancers, the silver sun; the festive glow which precedes Christmas aaaand the free November 2019 wallpaper calendars designed by Flipsnack.
As you already know, our calendars are always free, waiting for you to download them. With only one click, these two November 2019 wallpaper calendars can be yours! We made two different designs that both come in 3 sizes so you can use them for any device: for your desktops, tablets, and smartphones. Which one do you prefer?
Free November 2019 wallpaper calendars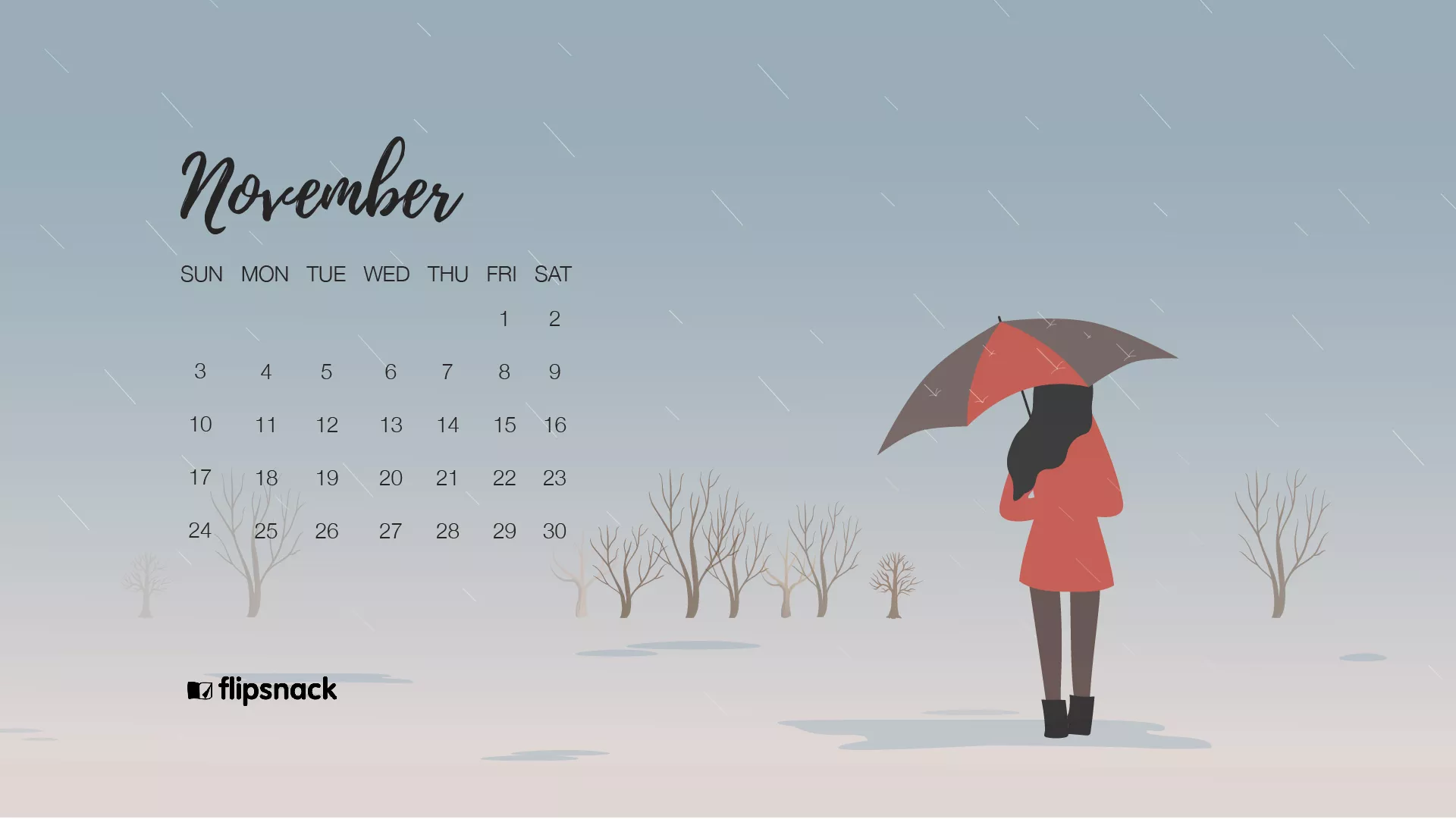 Free download: 1920×1080, 1366×768, 640×1136
The first November 2019 wallpaper calendar perfectly portrays the atmosphere this month brings: long cold nights, grey and heavy rain pouring from the sky and the standing trees that all look like sticks and bones. The only thing that brightens up this lonely landscape is the young girl who's walking through the forest with an umbrella in her hand. We don't know if she got lost or she simply enjoys the chilly weather. It's up to us to imagine whatever scenery we want.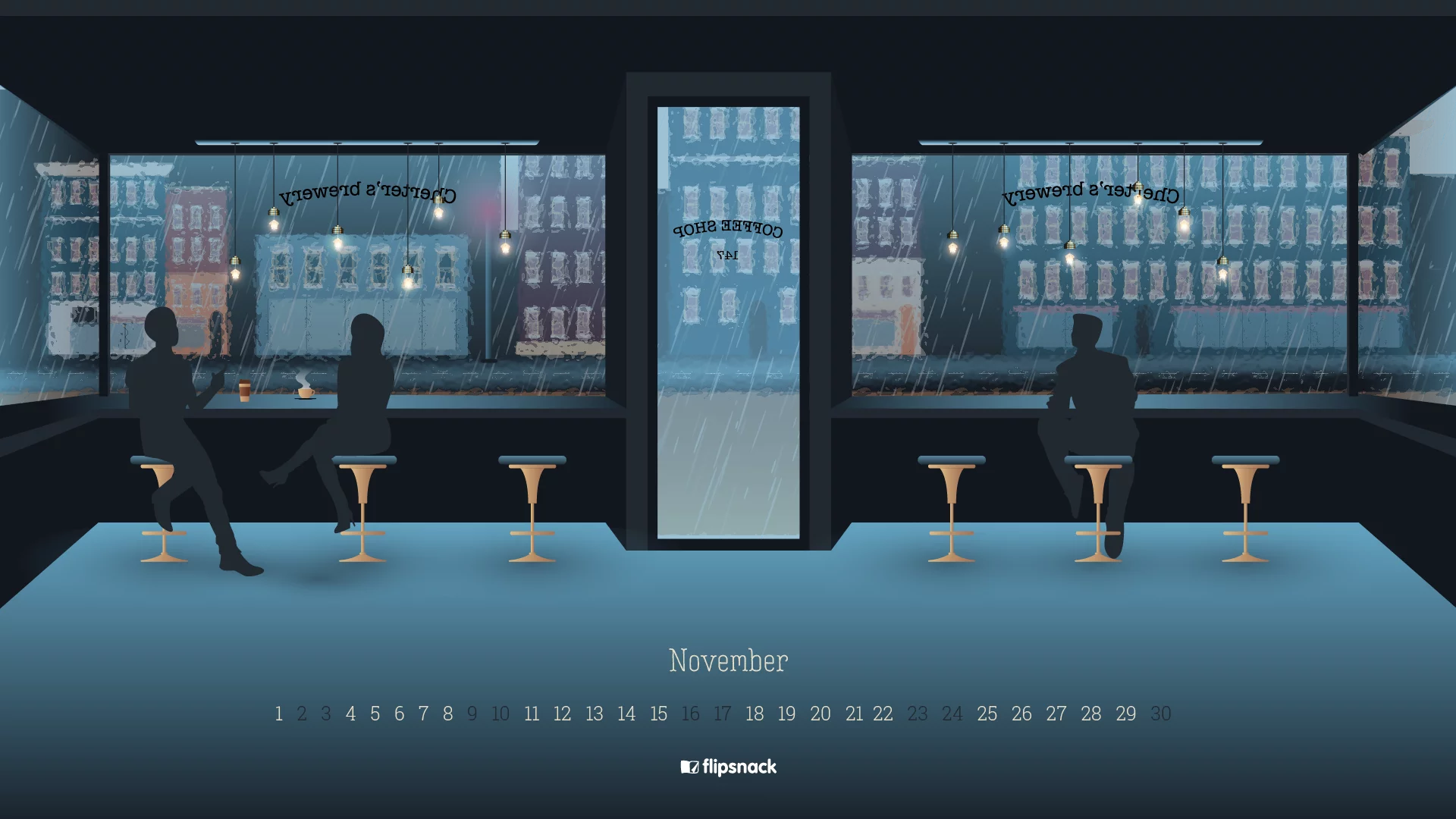 Free download: 1920×1080, 1366×768, 640×1136
With as much blue this second wallpaper calendar contains, we really hope you won't feel blue this November! As a precaution method; we suggest you should stay indoors – in a coffee shop for instance – and drink as many hot beverages as you can while reading a good book or having a pleasant conversation with your loved ones. In fact, this is exactly what the second November 2019 wallpaper calendar suggests, right? Download it so it can remind you every day how joyful you can spend even on rainy and cold days.
Isn't it fun to change your desktop background monthly? Refresh your screens with one of these free November 2019 wallpaper calendars. They're gifts from us to you. Download them whenever you want by simply clicking on the desired size. It's no news that we provide new wallpaper calendars each month and you can always find them in Freebies along with printables and other free stuff. Come back next month to discover the December 2019 wallpaper calendars!
Happy November, y'all!