Free October 2019 wallpaper calendars
Hello October, we've missed you so much! Pumpkin-flavored season, wooly jumpers, golden leaves, crisp mornings, hickory nuts and warm cider cocktails…you're definitely the most dreamy and delicious month. Let us all embrace you properly with two free October 2019 wallpaper calendars that'll make us cherish you even more!
As you already know, there are 2 different designs that come both in 3 sizes. The first wallpaper calendar is recommended for desktop, the second background for laptops and the last one for mobile devices. Keep in mind that they are totally free; so please help yourself and download the October 2019 wallpaper that you prefer.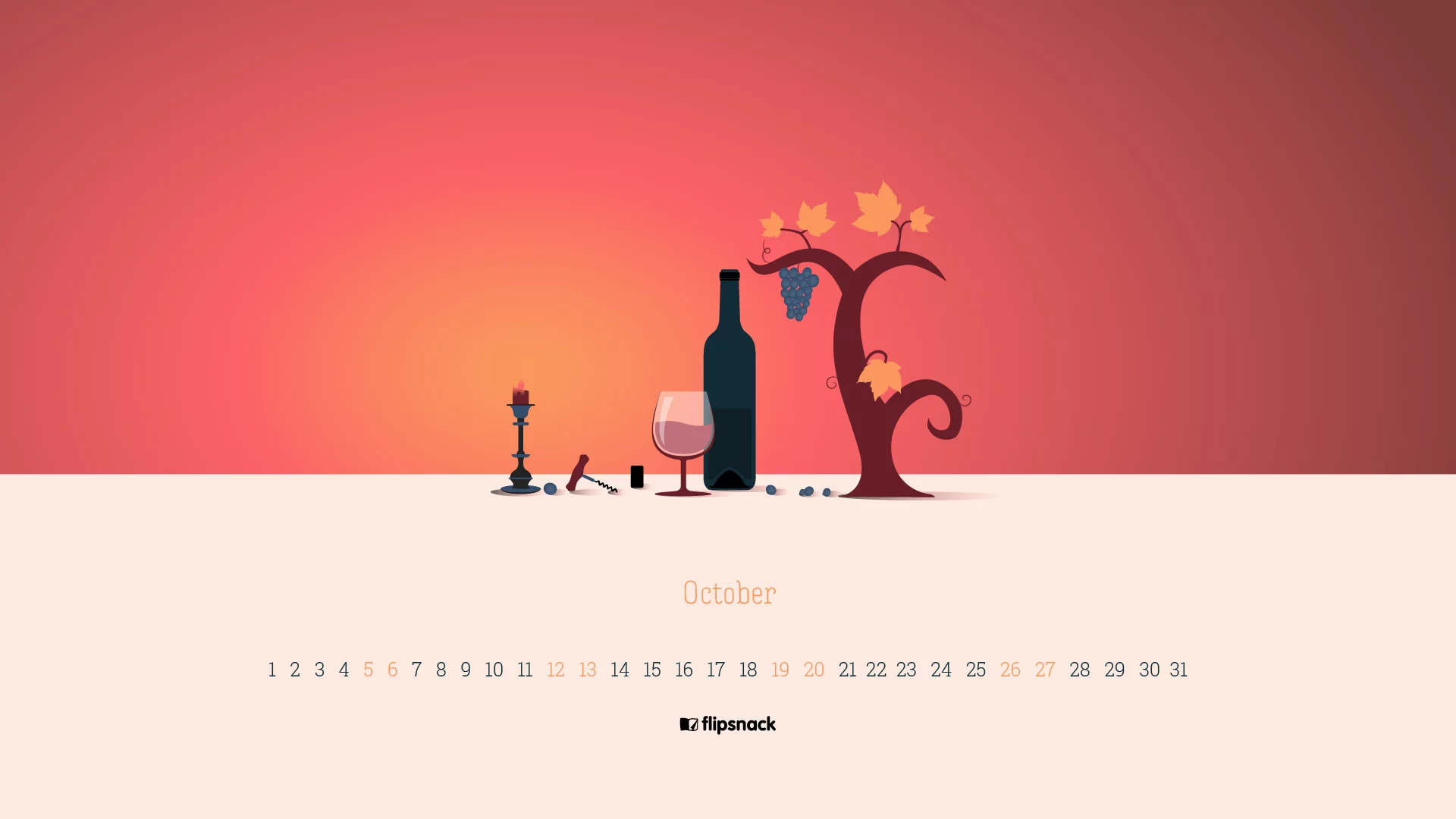 Free download: 1920×1080, 1366×768, 640×1136
The first calendar illustrates perfectly this month; featuring elements that remind me why I keep on falling in love with this season over and over again. The winery ripened grapes, bright red and burnt orange leaves, twilight sky and chilly weather make me think of how lucky I am to live in a world where there are Octobers. If you're in the same boat as me; then you should download this first October 2019 wallpaper calendar and enjoy the beauty of this month every day.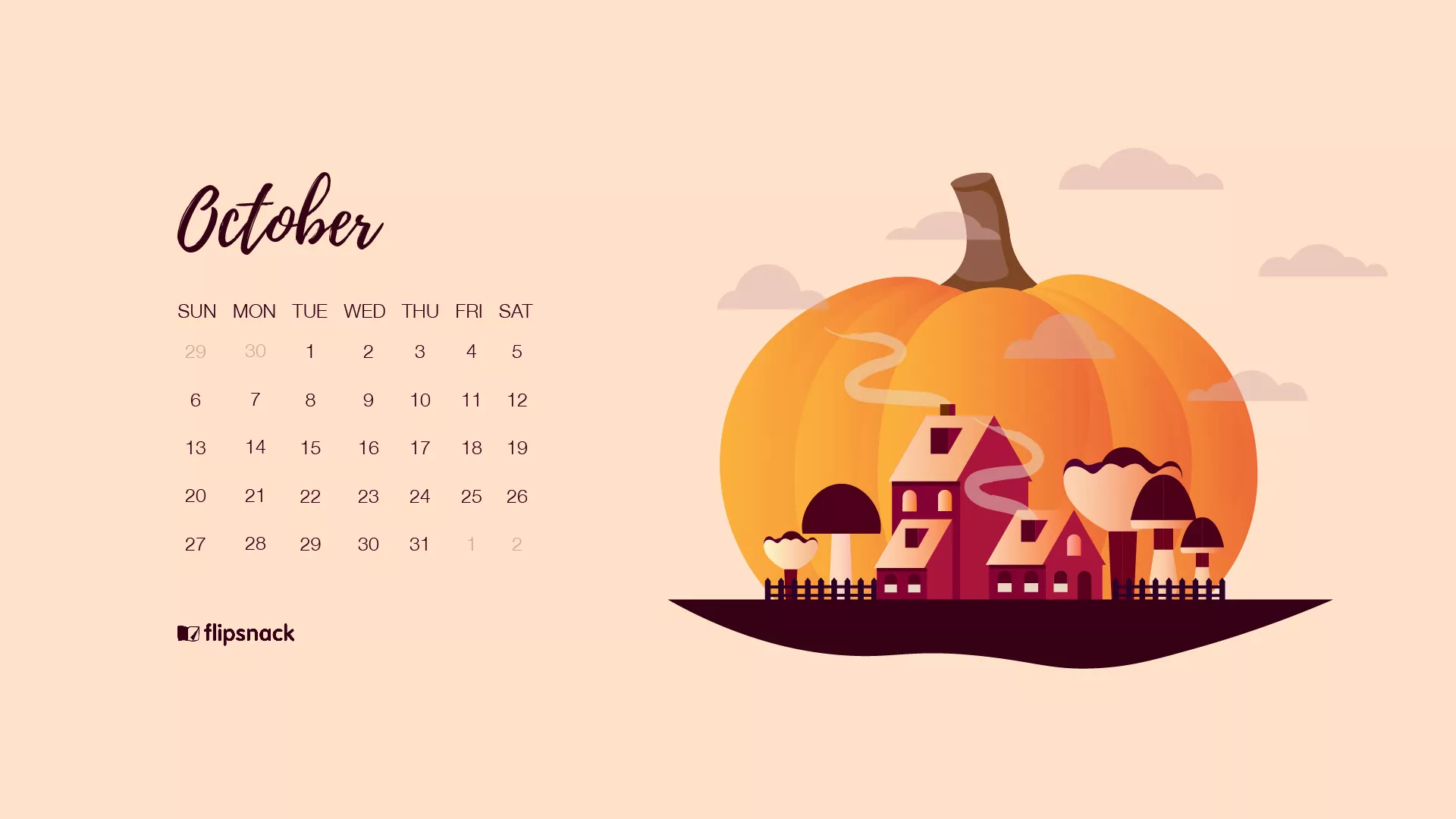 Free download: 1920×1080, 1366×768, 640×1136
There's no October without Halloween! And here at Flipsnack, we make no exceptions at all. That's why our second wallpaper calendar depicts beautifully the most awaited holiday of the year. You can't deny that there's a child in every one of us who is still excited for the trick-or-treating and homemade costumes season. It's a magical atmosphere every Halloween when pumpkins glow by moonlight and chimneys blow away with smoke. Download this October 2019 wallpaper calendar if you find it as spooktacular as we do!
We really hope that these free October 2019 wallpaper calendars will bring peace and warmth into your hearts. And why not, spark up a bit more this cold month and make it better than September! Simply click on the desired size and download your favorite calendar. Then change your wallpaper with the one that you've downloaded, and you're ready for October. Come back next month to see the new November 2019 wallpaper calendars; and maybe you'll find more freebies there that you like! Have a great October! And make sure to subscribe below.