Freebie: February 2017 wallpaper calendar desktop background
The month of love, February, is about to start in just a few days. Spring is not far ahead (hopefully) and Valentine's is coming soon. There's something to be happy about for everyone.
We know some of you have been waiting impatiently to get the new February 2017 wallpaper calendar and to use it on your devices as smartphone or desktop background. We're proud to see the number of downloads grow each month and we consider it a clear sign that you like what we're doing.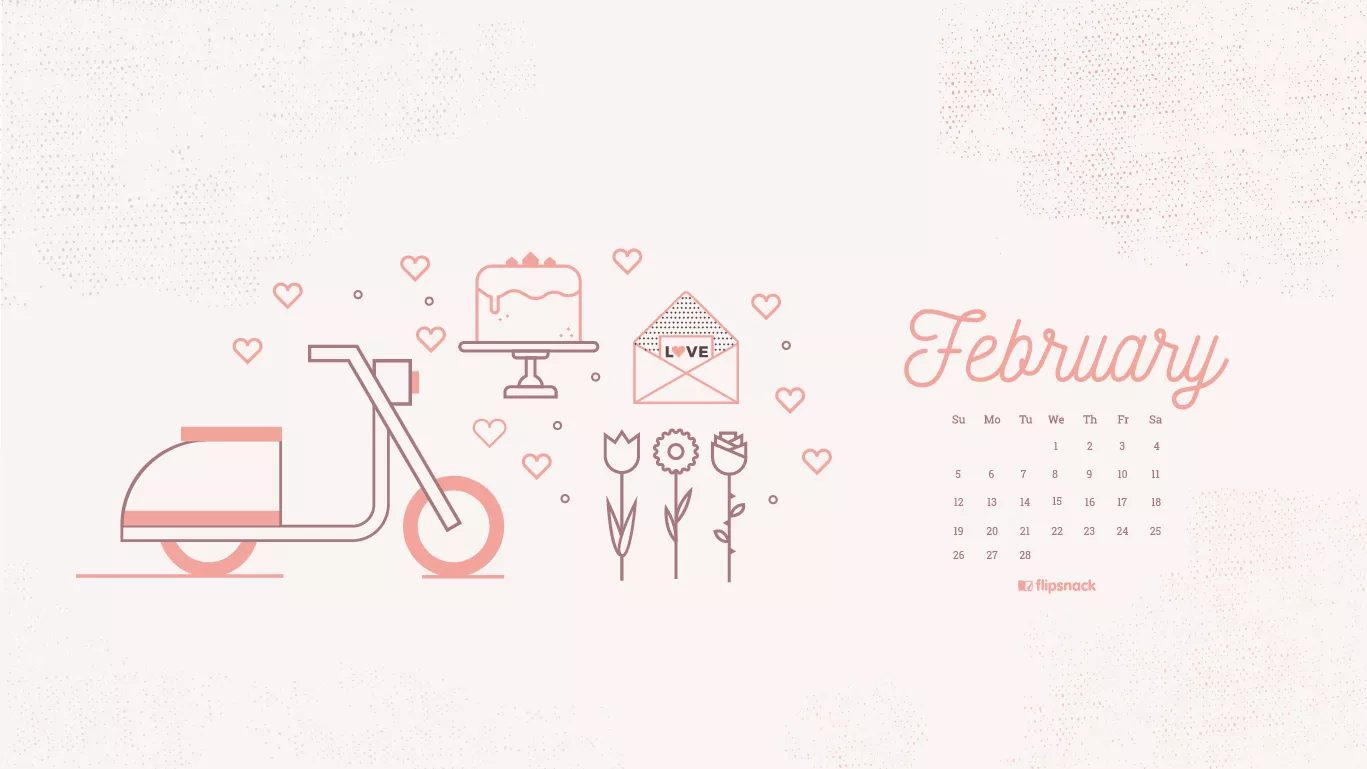 Download calendar: 1920×1080, 1366×768, 640×1136
All 2017 calendar wallpapers will have the same design style, which is good news if you happen to like this style. Keep visiting us each month to get your free new calendar and keep your devices looking fresh and awesome.
A special shoutout goes to Patricia, our graphic designer, who is super talented and creative. Follow her on IG if you like her style… and while you're at it, you can also check our company Instagram profile (total eye candy).