February 2018 wallpaper calendar desktop background
Ah, February, the month of love!
Whether you're celebrating Valentine's day or not, I think love should be celebrated every day. Here at Flipsnack, we like to kick off each month with a brand new free wallpaper calendar ready to download and use on your devices as smartphone or desktop background.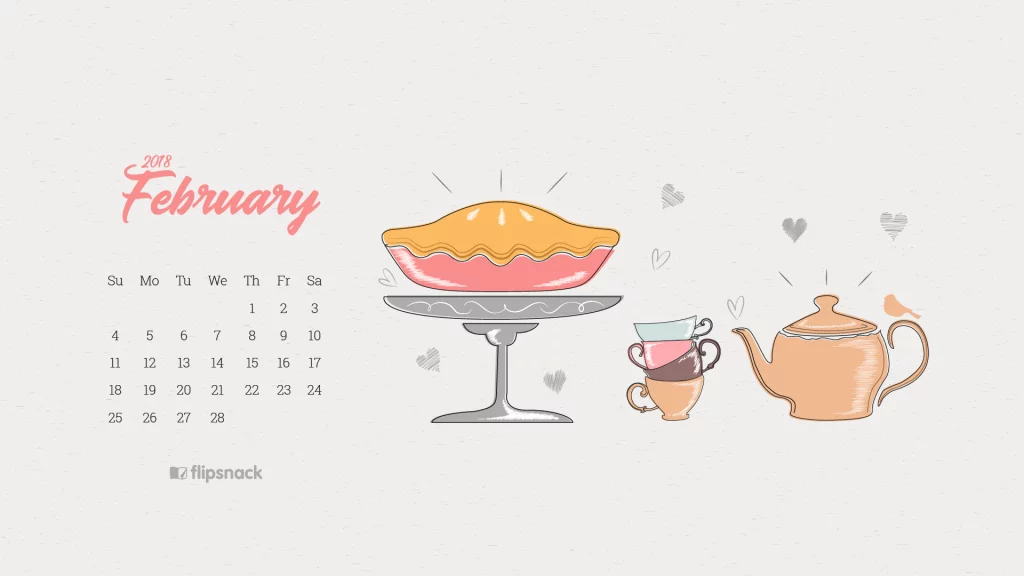 Free download: 1920×1080, 1366×768, 640×1136
Our 2018 February wallpaper calendar will warm up your screens. Enjoy this last month of winter by baking a cherry pie and cuddling with your loved ones while enjoying a hot cup of tea.
Although February is the shortest month of the year, there are plenty of interesting activities to keep you busy until Spring. My all time favourite activity this month is watching the Superbowl. Not much of a football enthusiast, but the ads and half time show keep me very well entertained.
Hope you enjoy this super short month and our free February 2018 wallpaper calendar. Download the calendar by clicking on the desired size.
Make sure to check out our website for more Valentine's day freebies!