How to design a fashion magazine like Vogue
Fashion magazines are the most popular publications, everyone loves them. Have you ever thought that you should create a digital magazine but you didn't know how? Here are 10 steps you have to follow when you start designing a fashion magazine.
Or, if you are more of a visual learner, here's the video that shows you how to design a fashion magazine like Vogue in just 3 minutes. Enjoy!
Do your research
Before you start designing the fashion magazine, you should look for inspiration in other fashion magazines, online or printed. Make a collection of the things that you like. You can find interesting ideas such as cool type combinations, catchy layouts or inspiration for a trendy color palette.
Maybe you are asking yourself: how and where to store all this information?
We recommend you to use a mood board, which is a collage consisting of images, typefaces, colors, which will help you define the style of your fashion magazine.
This technique will boost your creativity, will help you stay more organized, find new ideas and keep the same mood throughout the entire fashion magazine.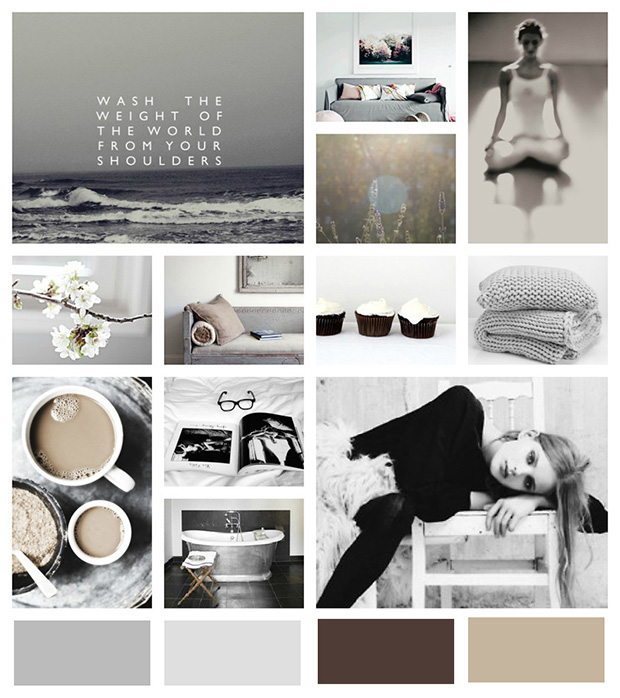 Photo credits: T.D.C.
Follow the trend with your content
For fashion magazines the content is really important. It has to be catchy to grab the attention of the audience. The readers are always looking for something new and you should try to rise above their expectations. Here are some popular examples of articles you can find in fashion magazines (you should have them in yours as well):
Fashion magazines are usually focused on the latest trends of the season and are trying to present them in a creative way
Beauty tips and tricks is another section, where you can find suggestions on how to look better and what products to use
Articles about influential people in the fashion industry, or interviews with celebrities from which you can be inspired
Another section is the health and care, where you can find recipes, lifestyle advice and information on how to keep a balanced diet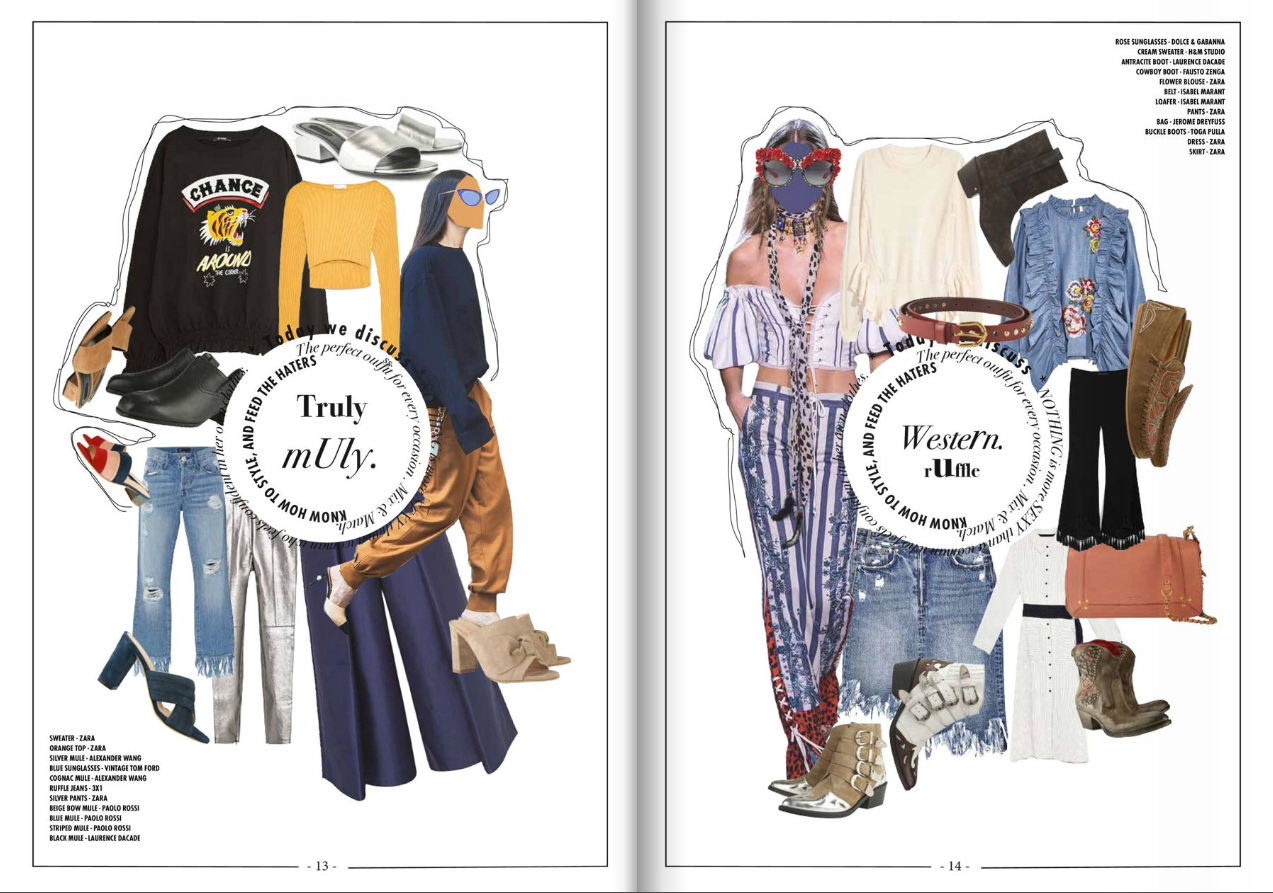 Structure the layout
The fashion magazine design should structure all the information in a way that will make the reader interested in the subject. But when you start designing the layout you have to know the basics about the elements of a magazine page layout. Here are the most important page elements:
Headline
Write an attractive headline and place it at the top of the page, to get the attention it deserves. It should be bigger than the rest of the text, so the reader will know which one is the most important. Organizing your texts like this will create a hierarchy for the different blocks of content.
Intro (kicker)
It captures the attention of the reader and creates a strong connection between headline and body copy. The size of the kicker should be smaller than the headline and bigger than the body copy. It can be a different type.
The body copy
Represents the largest part of the article and it should be the first thing to start with, when you design a template. Set the right size for margins, columns, and the text itself. The readability of the article depends on this.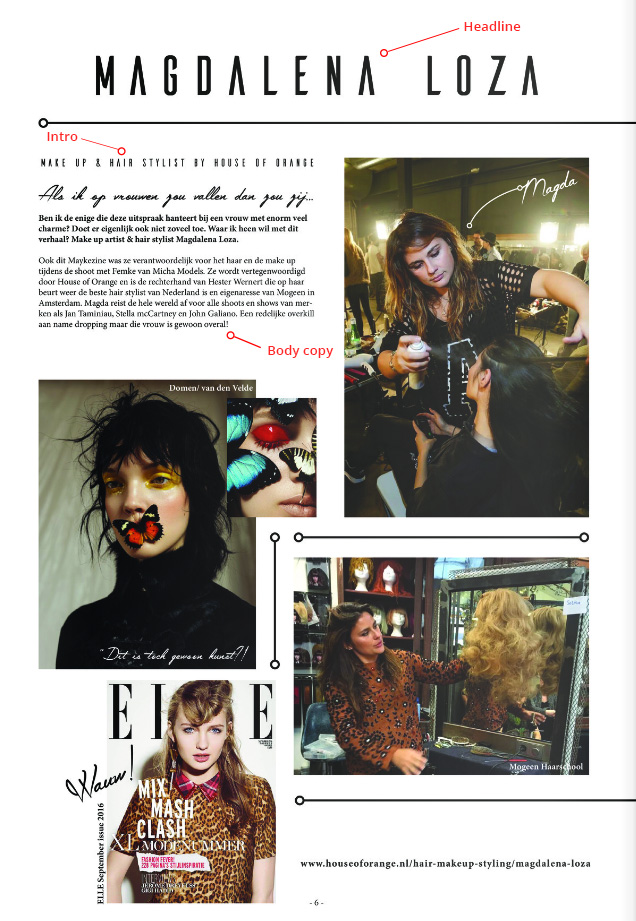 Pull quotes
Pull quotes are very trendy; they are an attractive fashion magazine design element that you have a lot of freedom to play with.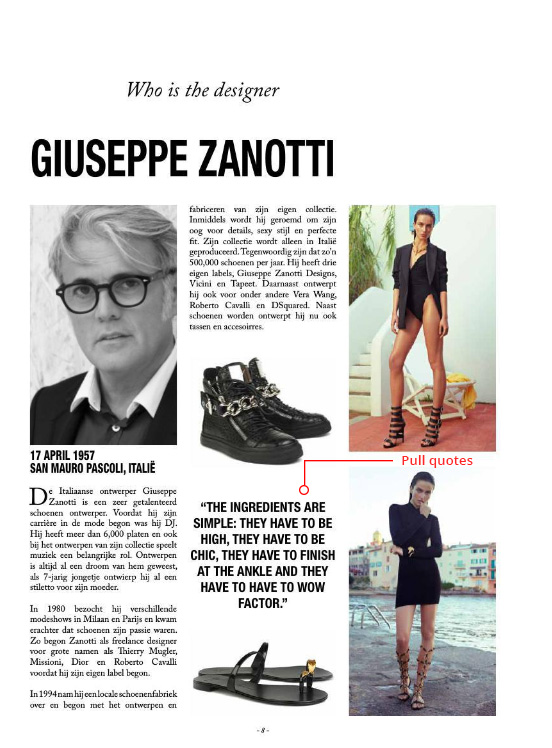 Image captions
They are pieces of text that accompany and offer details about images. They appear in fashion magazines often, because they provide relevant information the reader has to know about the photography. It is usually placed over the image or below it.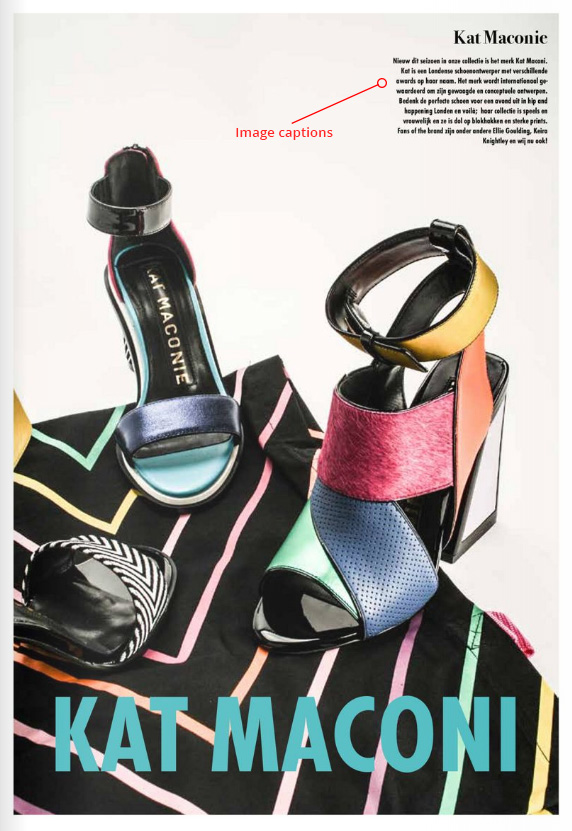 Cover design rules
The cover of the fashion magazine is one of the most important parts and you have to design it to be attractive, because it is the first contact the reader will have with your magazine.
You've probably noticed that most fashion magazines like Vogue, Elle, Cosmopolitan are using the same rule in the cover design, which contains a background picture – the portrait of a fashion icon, a model, or a celebrity.
The most important information that has to appear on the cover is the masthead. It is placed at the top of the page and it's the most visible because you have to know which magazine you are buying. Other texts that appear on the cover are the model credits, cover line, main cover line, price and publication day.
The cover has to be very catchy. You can play with different photography techniques. You have to make the audience curious about it, because that's the way they will buy it.
Make your fashion magazine design interactive
In this digital era, more and more magazines and books are using digital publishing to extend their audience. If you publish your fashion magazine online many people will have access to read it, even if they are on the other side of the globe.
If you choose to publish your fashion magazine online, we recommend you to take advantage of what digital publishing offers, and one of the things it offers is interactivity. By making your publications interactive, you will keep your users active and interested in your content. This a really cool idea, because this way you'll lower the risk of boring your readers.
But how can you make it interactive? Flipsnack comes with a great solution! You can either upload your PDF file or you make your fashion magazine from scratch, and then you can enhance it in the Flipsnack editor where you can find Interactive buttons, such as captions, links, video widgets, social media buttons. All of them will make your fashion magazine design  more attractive for readers.

So try it right now and discover how fun interactivity can be.
Choose the perfect pair of fonts
Vogue uses a different style of typefaces than Seventeen magazine. The difference is determined by the target audience. The women who read Vogue are between 20-40 yrs old, so the typefaces have a fancy aspect. The Seventeen mag uses extravagant and explosive typefaces, because it's focused on younger women. The masthead of the cover (usually written in an elegant serif typeface) should be the same font every edition, because it represents the brand.
Always choose the best pictures
When you flip through a fashion magazine, you definitely notice the beautiful photos of the models. The photoshooting usually has a concept behind and the photos are taken by photographers with lots of experience behind. So if you want to make a fashion magazine don't use stock images, use professional photos. If you are a designer or an artist and you know how to use a DSLR camera, go ahead and experiment. Your photos might not look like those taken by the great photographers of Vogue and that's ok. Surely you can still make something awesome, creative and unique.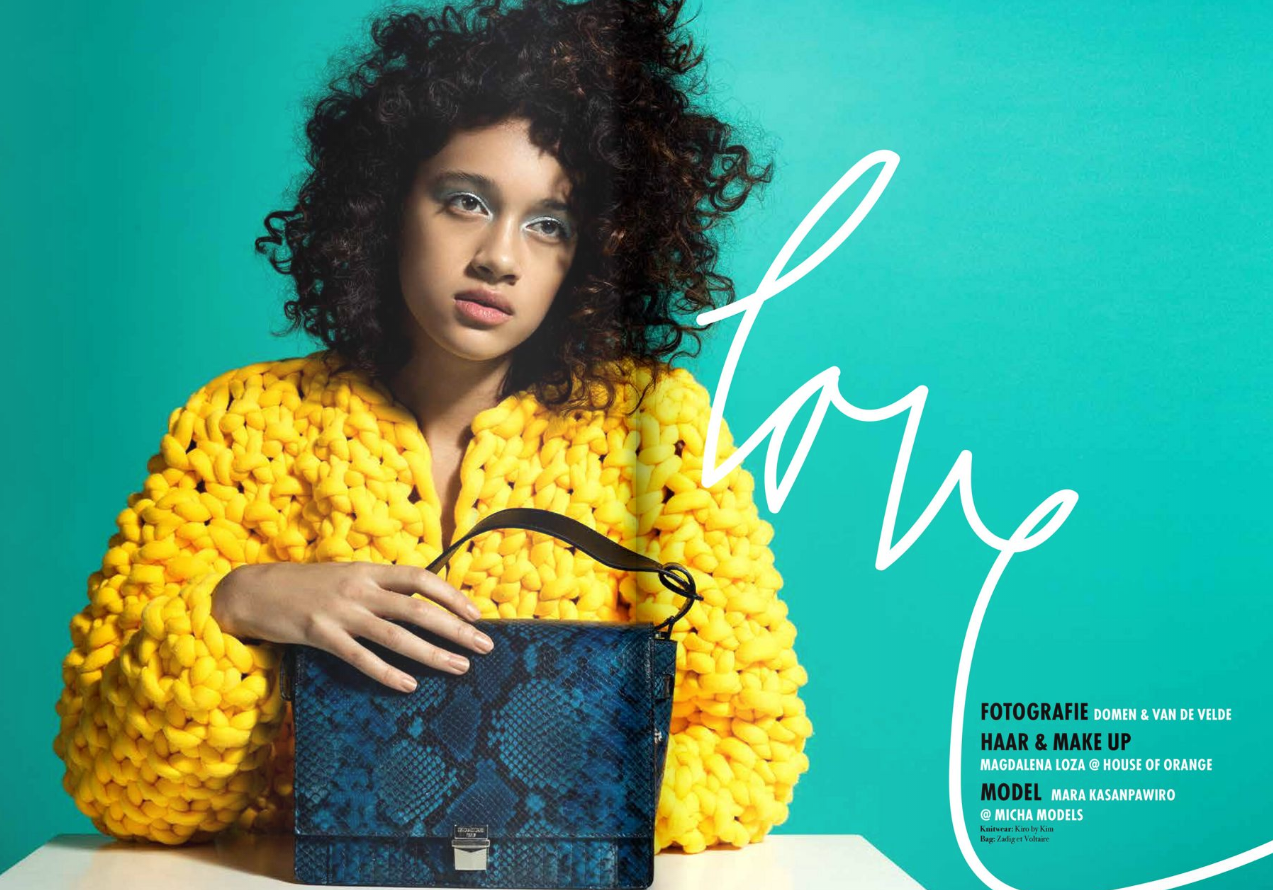 Color palette
Color represents an important element in design so that's why we have to choose the right ones for your fashion magazine design. The colors used for the cover should be tones that appear in the main photograph to create harmony, or in a contrasting combination to give a different feeling.
Check it twice
When you design a fashion magazine, a poster or anything else, it's important to check your work and fix all the mistakes. If you leave them in your fashion magazine it will not look professional and it will harm your credibility.
After you edit it, give the magazine to another person for proofreading, because you're used to the content, and you might not notice subtle errors.
Don't be ordinary, break the rules!
Now you know some important steps on how to design a fashion magazine like Vogue. Follow these principles, but don't forget to be creative and always try to make something new.