How to use Content for Real Estate Marketing
Now, more than ever, content marketing is taking over. Businesses big and small are investing like they never have before in real, meaningful content. But how does that fit into real estate marketing?
That's the focus of today's post. We're going to go over exactly how rich content fits into real estate marketing, and how it can be of real benefit. To be honest, it's not as cut and dry as you might think.
So with that said, let's really dig into the subject, and get some answers, shall we?
The mobile approach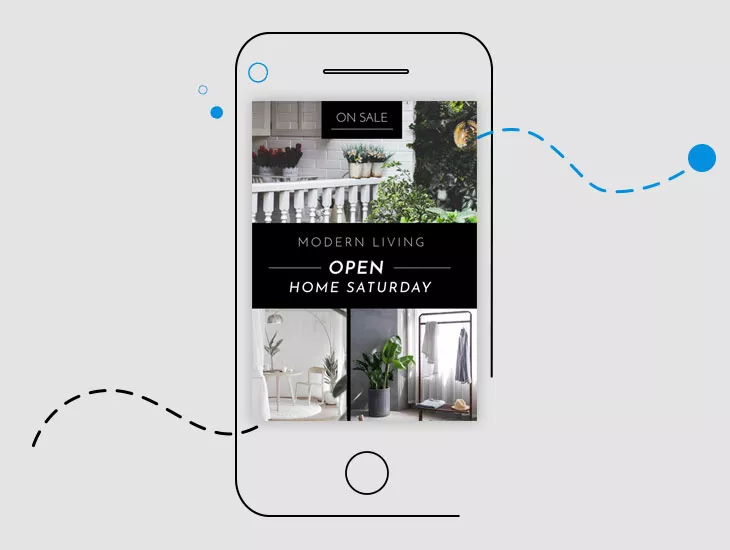 Okay, let's be real, if you're not optimizing yourself on the mobile market, you need to stop what you're doing and start right now. The reality of it is that we're all super busy. Mobile web browsing may seem like a hassle sometimes, but I can assure you that if done correctly, it is a lifesaver.
For real estate, mobile optimization is unavoidable now. Shoppers and potential buyers are not sitting at home on their computers when they visit a house. They need full access to all the details of the house in the palm of their hand. And as great as the house may look in person, the cold, hard facts are what the buyers are really after. If they can't access them easily, then they may leave entirely.
The reason this is the first point is that all of the content you create needs to be accessible through mobile. Moral of this story: optimize your website for mobile users! I repeat: optimize that website! Make it simple and easy for anyone on mobile to navigate your content quickly. It'll pay off, trust me.
Keywords in real estate marketing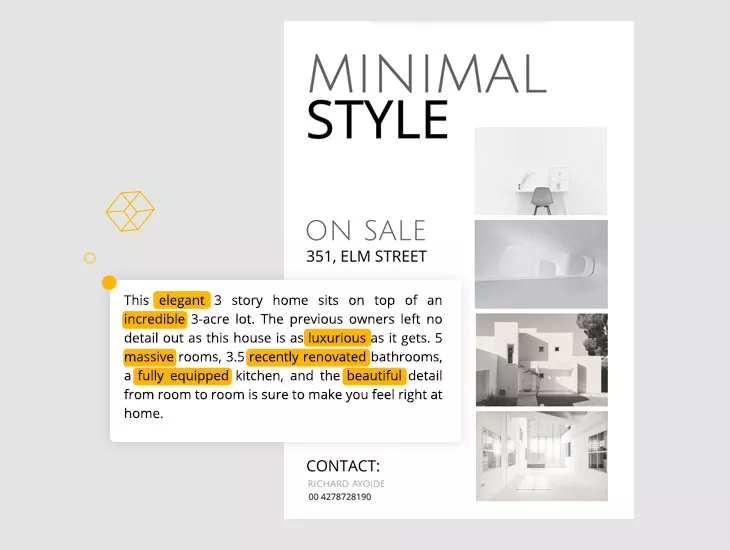 I went over how to write a real estate listing description previously. In that article, I talked about many strategies and techniques that professionals use to make any house sound like a dream come true.
In that article, I also mention the use of keywords. If you're a content marketer, you're no stranger to keywords and how to use them. But, in this case, we're not just talking SEO.
In fact, we're talking about those powerful words that paint the image of the house in your head. Yes, adjectives. Adjectives may seem a little cheesy… some might even call them deceitful. But in all honesty, they really help shoppers visualize their potential future home.
Tell me what sounds better. This:
This house is white on the exterior and has a lot of windows.
Or this:
This enormous home is a lusious, creamy white all the way around the exterior, and boasts beautiful floor-to-ceiling windows on every floor.
Now don't get me wrong, you can definitely paint a picture with the first description, but the second one really sends it home. There's a lot more you can add to this depending on the actual house, but you get my point. Those powerful words are important.
But in the same sense, don't overdo it. People will definitely think you're overselling the house if you just stuff as many adjectives in there as you can. Plus, it doesn't sound natural.
Social media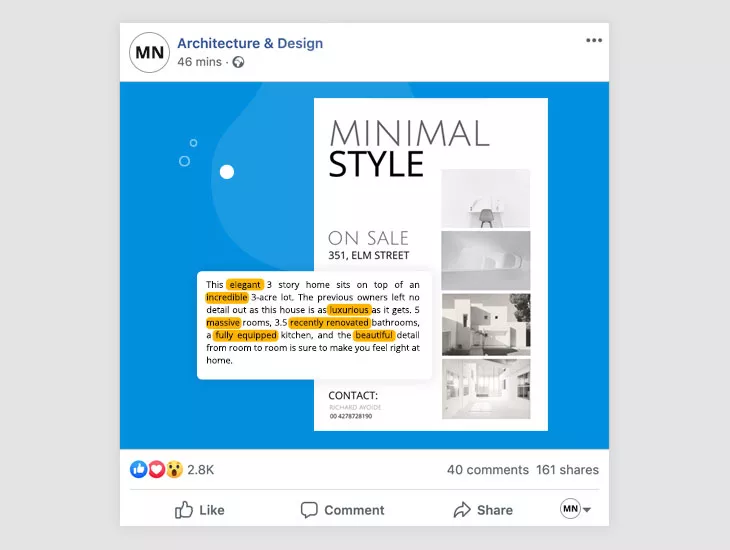 Just like everything else on the internet, social media is a great platform for promoting your real estate business. Because of its massive (and mostly free) outreach, social media has quickly become the go-to platform for many content marketers when they want to promote their work.
Platforms like Facebook, Instagram, and Pinterest are perfect for anyone looking for some inspiration, or to even buy a house. I know that I personally get caught up looking at interior design for hours. The point is social media is a simple and very powerful way to promote your content, real estate or not.
Real estate blogs
There are a lot of people on the internet, and sometimes, it can be hard to keep them engaged. Unless, of course, you have a real estate blog. Blogs of any kind are a great way to bring in new people, and you can enhance the effectiveness of your blog by using tools like Text Readability Analyzer to optimize your content.
Blogs of any kind are a great way to bring in new people. Some of the most successful blogs out there boast millions of unique users each month. I'm not saying that you're going to have millions, but you will certainly bring more awareness to your brand if you know what you're doing.
With a blog, you can post insightful articles that people are looking for, and take your real estate marketing to the next level. Once you've given them helpful information, you can use the blog to promote your business.
Of course, it's not as simple as throwing a couple of articles on the internet and profiting. There are quite a few rules and even more competition. You have to know what you're doing for sure, but a blog is an incredibly powerful tool that real estate agents and agencies look over.
Probably one of the more popular real estate blogs out there would have to be the Zillow blog. If you take a look, they cover a wide variety of topics and answer questions that a lot of people online are probably asking. They did their research, and they're using certain keywords to guide new and potential buyers to their website.
Real estate images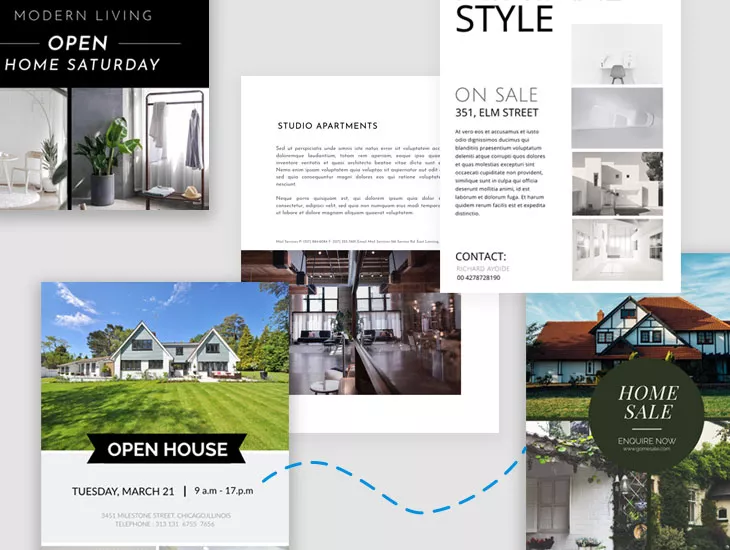 Let's be real here, you've NEVER bought anything online without seeing an image of it first. Now imagine asking someone to pay thousands or even millions of dollars for a house or a piece of property without seeing any images. It just doesn't work.
The right words paired with the right images are vital if you plan on selling that house. No, you probably won't sell a house through images alone, but you will most certainly help potential buyers navigate through a sea of possibilities.
Visuals are content no matter what way you slice them. And when paired with the right words, visuals can tell a really powerful story. They are a simple way to add value to your real estate marketing, and definitely should be used to their full capacity.
Real estate marketing brochures
One of, if not the most common real estate marketing materials out there has to be the brochure. We've all seen them. Brochures are the perfect way to show off a house quickly. If you've ever been to an open house, they're usually sitting on the welcome table as you walk in.
In a way, we can call a real estate brochure a map. If we're talking about a brochure for a specific house, then they will list all the details, big and small, about a house. They can give you a room-by-room tour of the house without even stepping foot inside.
Basically, brochures are a great way to wiggle content into real estate marketing. Not only can you advertise your house beautifully, but they're quite entertaining for potential buyers. If you haven't already, you should definitely look into how to make real estate brochures for your next big sale.
Real estate templates
If you want to go the real estate marketing brochure route (you definitely should), then there are a couple of ways to make that easier.
For us here at Flipsnack, we love templates. We have a team of incredibly talented designers that come together each month to create works of art (seriously, they're basically magicians). These templates are incredibly easy to use, and they're all free. Take a look at a few of my favorite real-estate themed ones:
MLS Integrated Realty Brochure Template
Choose this MLS integrated realty brochure template and see for yourself how easy and fast it is to create real estate documents with Flipsnack. Our tool is RESO compliance, making it possible for you to connect your MLS system to Flipsnack and upload all your listings with your own property details, agent information, and more. Just click on the "Use listing" button, and your template will be automatically populated with your content.
Right after you've done this, make sure to add your own branding to this realty brochure template and customize it to the fullest. Then, take advantage of interactivity and add virtual tours, videos, links, captions, tags, and anything else you find necessary.
Share your real estate brochure privately with your clients, or embed it on your website so that everyone can access it.
Digital Real Estate Property Brochure Design
Have you ever wished to create real estate brochures without stressing out over the entire process? Then, I have the most fantastic news for you! You can totally do this by using the MLS integration system available in Flipsnack. In just a few minutes, you'll be able to upload your own information to your listings. Moreover, with just a drag and drop, you'll also add your own property professional photos.
But that's not all. Match this real estate property brochure design to your own branding, and then make sure to spice it up with some interactive elements. Add photo slideshows, hyperlinks, carousels, panoramas, and so much more. The sky's the limit with Flipsnack!
When the customization part is done, just share your brochure with your clients privately or publicly!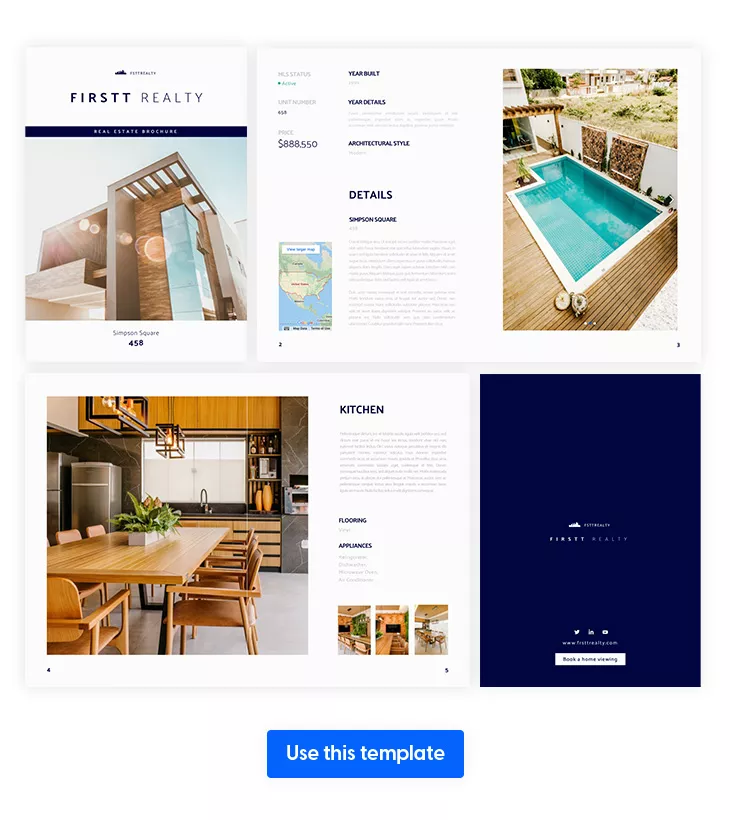 Digital Automated Realty Brochure Template
Here is another digital smart automated realty brochure template from Flipsnack that will ease your work. Within a few minutes, you'll facilitate the entire back and forth process of manually adding the property's information to your brochure.
This is an editable MLS compatible template, allowing you to simply hit the "Use listing" button, and it will automatically populate it with your own data.
Include interactive elements in your real estate brochure to increase your readers' engagement and make it as engaging as possible. You can choose from a variety: links, captions, tags, social media buttons, photo slideshows, Iframe embeds, and so on.
Share your brochure however you want and get ready to up the real estate marketing game!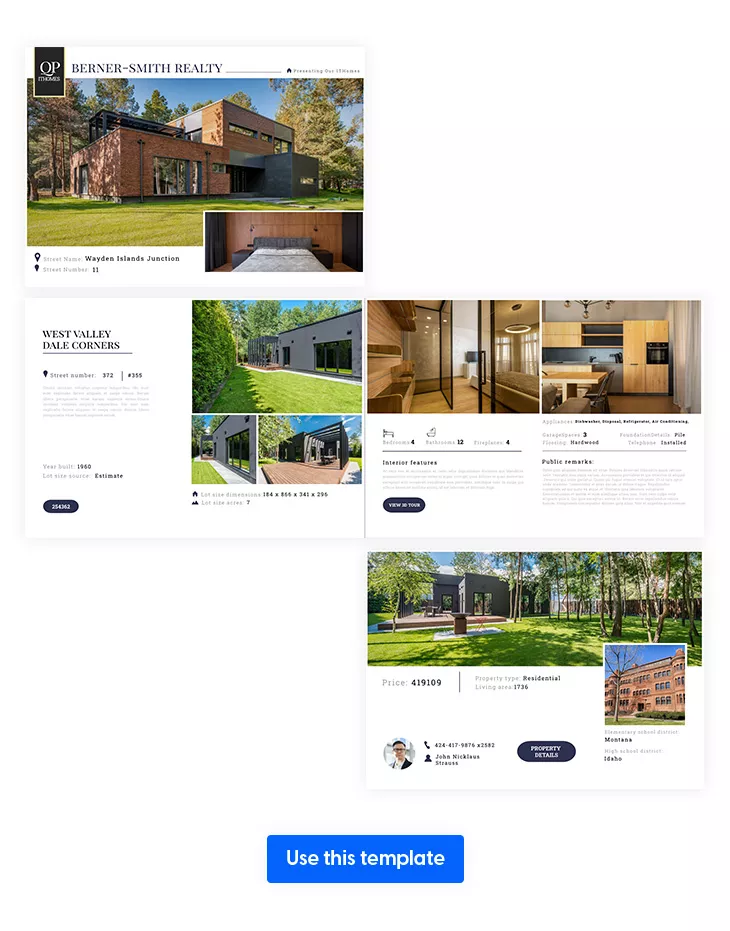 Real Estate Marketing Brochure Template
This particular real-estate brochure is my favorite just because it reminds me of my hometown. The imagery, simplicity, and efficiency at which the information is displayed are perfect.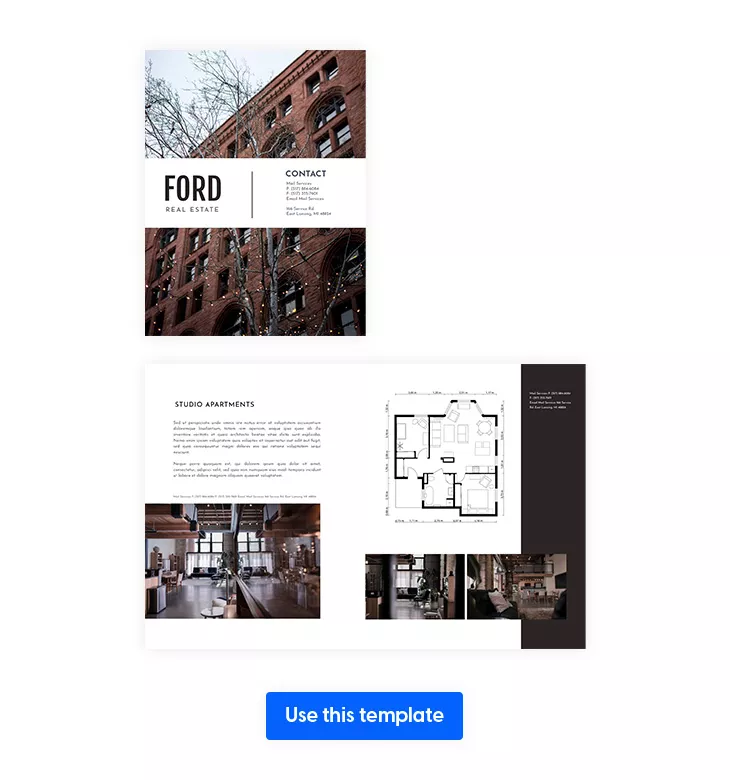 Rental Listing Flyer Template
This template isn't a brochure, but a flyer. The colors allow you to frame important information perfectly.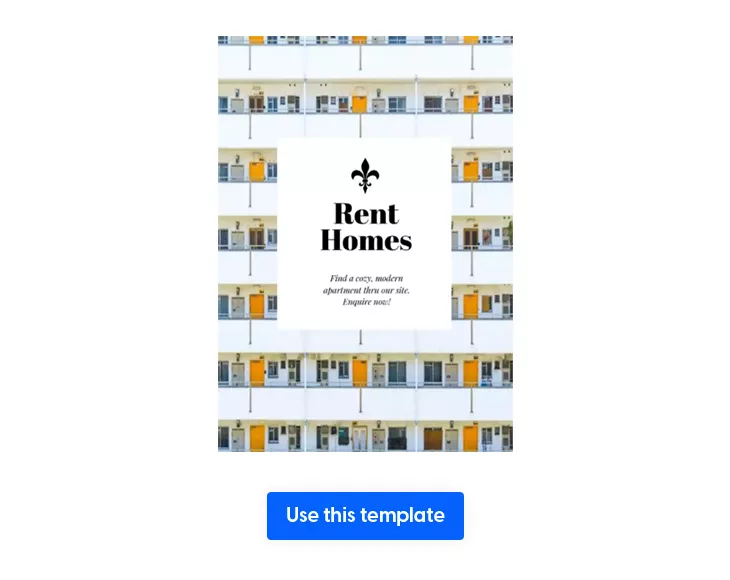 Open House / House For Sale Flyer Template
Don't we all secretly dream of living in a secluded cottage on the hillside, drinking coffee, and petting our overly affectionate cat (or dog, if you're a dog person)? This brochure template captures that dream right on the front cover.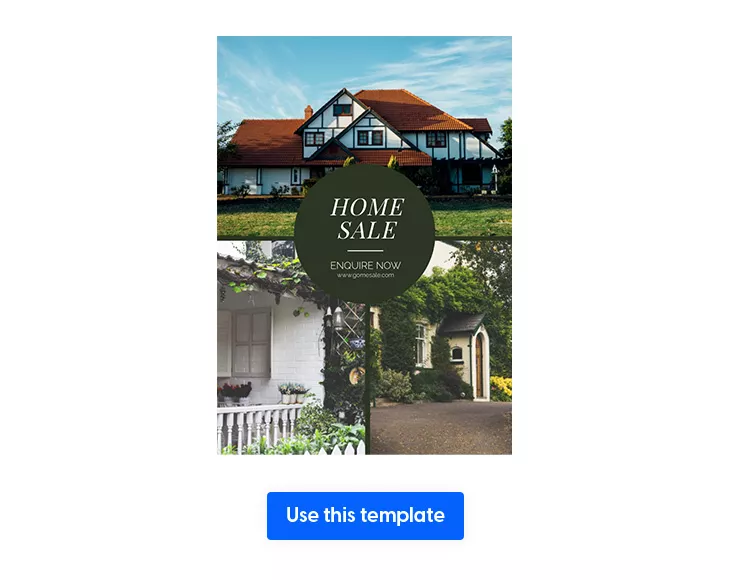 Like what you see? Well, there are more where that came from. Check out our real estate brochure templates here.
Or maybe you're looking for something a little more simple? We've got flyers, too. Here are our real estate flyer templates.
The conclusion
There are many ways you can use content in real estate. In fact, one could say that content is a massive factor when it comes to making a sale. If you're having trouble, it might be worth it for you to hire a professional.
You'll want to put as much content out there as possible. Having a tool like Flipsnack at your disposal comes in handy. There are a few packages you can purchase, or you can start for free. Either way, it's a win for you.
That wraps it up for this post. Let us know what you think in the comments below. If you have any questions about Flipsnack, feel free to contact our live support. They can answer any questions that you have.