June 2016 free calendar wallpaper – desktop background
Update: Here's a link to the June 2018 calendar wallpaper
June has the perfect summer weather. Schools are out, people are on holiday. It's not scorching hot and it's so pretty! Everything is green, there are many flowers at the market and the sun shines bright. Swimming pools, here I come!
Since June 2016 was very inspiring to our designers, they made not one, but two (free) beautiful calendar wallpapers for your desktop background!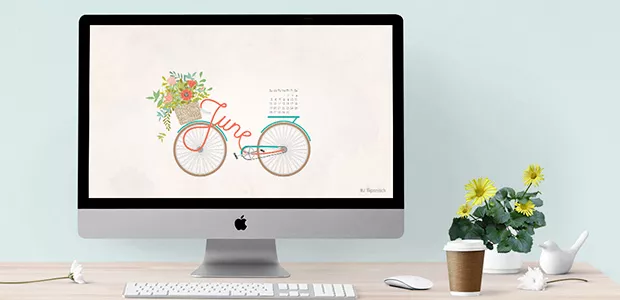 Download calendar: 1920×1080, 1366×768, 640×1136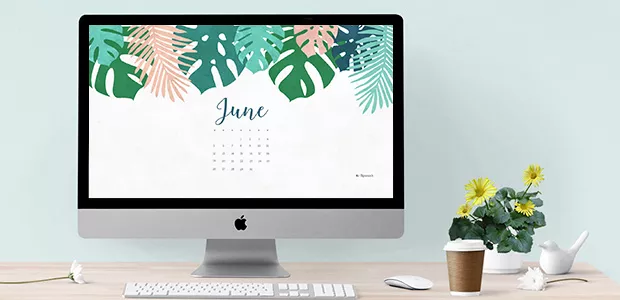 Download wallpaper: 1920×1080, 1366×768, 640×1136
As you can see above, one calendar features a cute "June" bike, while the other one displays an exotic assortment of tropical leaves. Both calendars come in 3 sizes, to cover all types of backgrounds: a large computer screen, a laptop and a mobile phone/tablet. To download one of them you have to click on the desired size, below the desired calendar. If you're reading this from a social app like Facebook or LinkedIn, please open the article in browser, for an easier image save.
Keep in mind that we're releasing a new free calendar each month. Come back late June to freshen up your desktop background.
Feel free to share these freebies with your bike-loving friends and others who might like them!