Freebie: January 2017 wallpaper calendar desktop background
It's the holiday season and we're loving every minute of it. Hope you do too! However, we know how quickly this precious time passes. Soon it will be January 2017. A new year, a fresh start. Which calls for a new wallpaper calendar. Luckily, we are ready.
In the spirit of these holidays, you get to download our January calendar for free and use it as your desktop background. Actually, you can refresh the wallpaper of all your devices with the new calendar, because it comes in 3 sizes.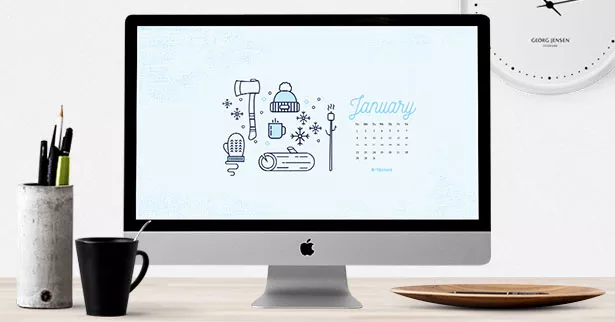 Download calendar: 1920×1080, 1366×768, 640×1136
Check out the Freebies section for a look back at all calendars we released this year.
Happy Holidays, everyone!