8 best business magazines everyone should read
Nowadays, the business world is more competitive and tough than ever before. And in order to succeed in it, you have to possess a wide cluster of skills. You should be personable with clients and coworkers, knowledgeable enough to do your work as best as possible; and also tech-adept to grow and evolve throughout your career.
However, all these impressive qualities are not enough. In fact, the key of every successful business owner is reading. Yeah, you've heard me right the first time: the top CEOs in the world are avid readers. They study hundreds of business and marketing books per year. But the smartest business minds also know how crucial it is to stay on top of the news. That's why they also read business magazines that provide the best outlet for keeping up with the latest information about market trends, future ventures, investment advice, logistics, industry analysis; and many more.

Whether you might find these facts surprising or not; there's one thing you should definitely start doing from now on. Follow the example of these leaders and focus more on reading the world's best business magazines. Here's a list we compiled that can help you thrive even if you're an entrepreneur or a business owner.
8 best business magazines everyone should read:
Forbes
Entrepreneur
Inc.
Fast Company
WIRED
Harvard Business Review
SUCCESS
Brainz
Let's take these magazines one by one and present them thoroughly:
1. Forbes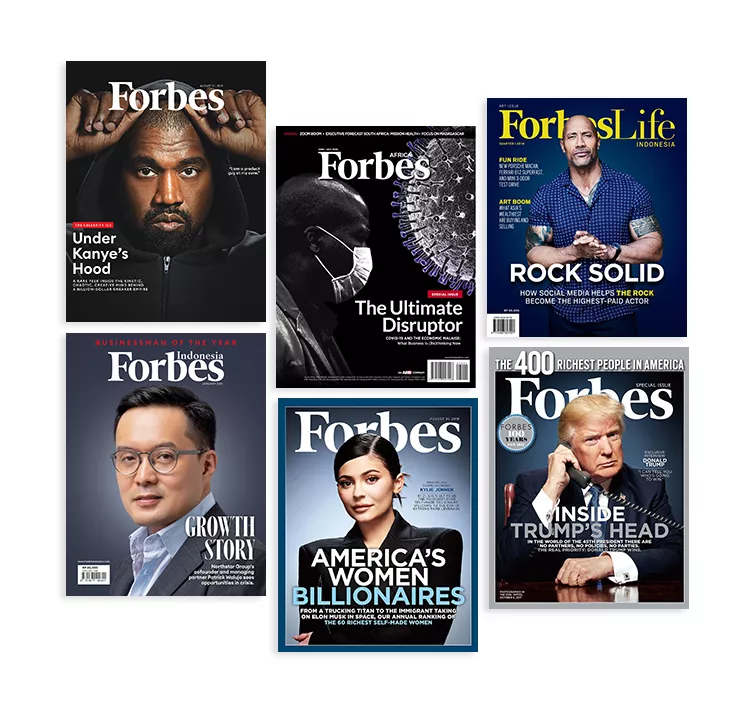 You must have been living under a rock if you haven't heard of Forbes! Being one of the best business magazines out there; we could say about this publication that it's a game-changer in the entire world. Not only because it has been in business for 100 years; but also because nowadays, Americans trust Forbes more than any other magazine or news source focused on journalism. Statistics say that 6.2 million people read the printed version of this publication; while 70 million read the news directly from their website. Pretty impressive that they succeeded to have the best of both worlds, right?
But did you know why it had become so trustworthy? The answer is simple. They have covered only relevant and up-to-date articles on different topics such as finance, investment, technology, communication, politics; and so on.
Offering the latest news, business advice, opinions, and stories of inspiration in the field of entrepreneurship; Forbes is a leading business publication and a common source of reading material for CEOs, founders, business owners, managers; and everyone interested in this domain. Read about the world's richest people, top 100 most powerful women, successful investments, effective leadership; and how to be smart with your money: how to spend it, save it, and invest it. Allow yourself to be inspired and motivated to gain entrance to the lists of entrepreneurs!
With Forbes, you'll never fall behind the most current headlines that are revolutionizing the world of business. And just by reading articles like this one about Jeff Bezos; you'll receive some motivation boost to make it on this publication's rich list. Yeah, we're aware that it's a million-to-one-shot to be that successful; but this article pushes me to wake up and fight every day for my dreams. I highly recommend it to everyone.
2. Entrepreneur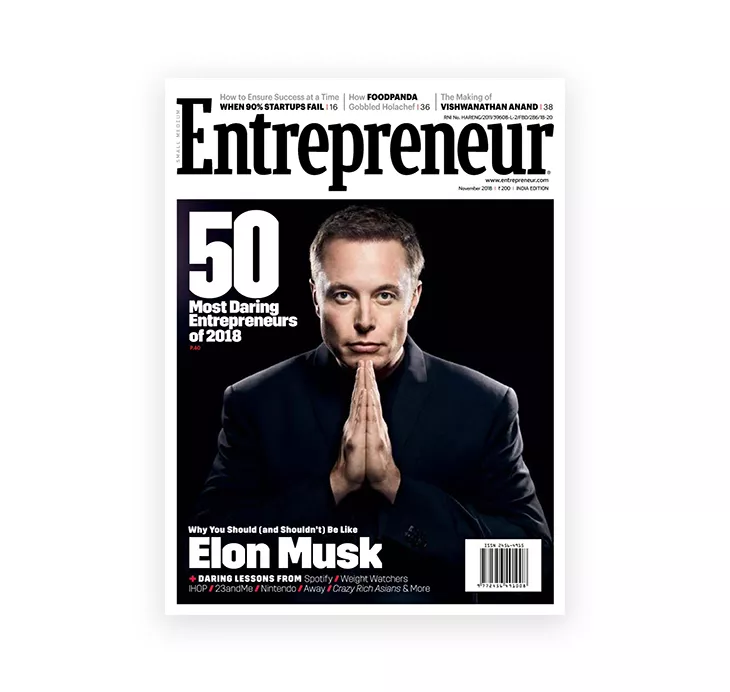 Naturally enough, Entrepreneur comes next in our ranking of the best business magazines. Like its name already reveals, this easy-to-digest publication focuses mostly on subjects regarding entrepreneurship. Therefore; if you're interested in knowing more about entrepreneurial news stories, small business management, and business opportunities; then this magazine is a must-read for you!
With just a few simple clicks, you can buy an annual subscription and become an aspiring, successful entrepreneur. All the subscriptions are very reasonably priced, and there are print, digital, and combination packages available. Both the print and digital magazine allow you to read about the latest topics; such as "How to start your own business", "How to manage and grow your company", "How to weather economic downturns", "How to receive the best publicity from advertisements", etc. And through the website; you can enjoy informative webinars, podcasts, resources to find entrepreneurial tools to help your business thrive; and even a section for franchising opportunities.
What are you waiting for? Hurry up and give this magazine a try. We promise you, Entrepreneur is a publication like no other. Besides its useful tips and tricks regarding entrepreneurialism; it also features a section dedicated to famous celebrities or figures with business interests that's really fun to read about. Elon Musk, Maria Sharapova, Kristen Bell; and Michelle Pfeiffer are only a few who have been on the cover of this successful magazine.
3. Inc.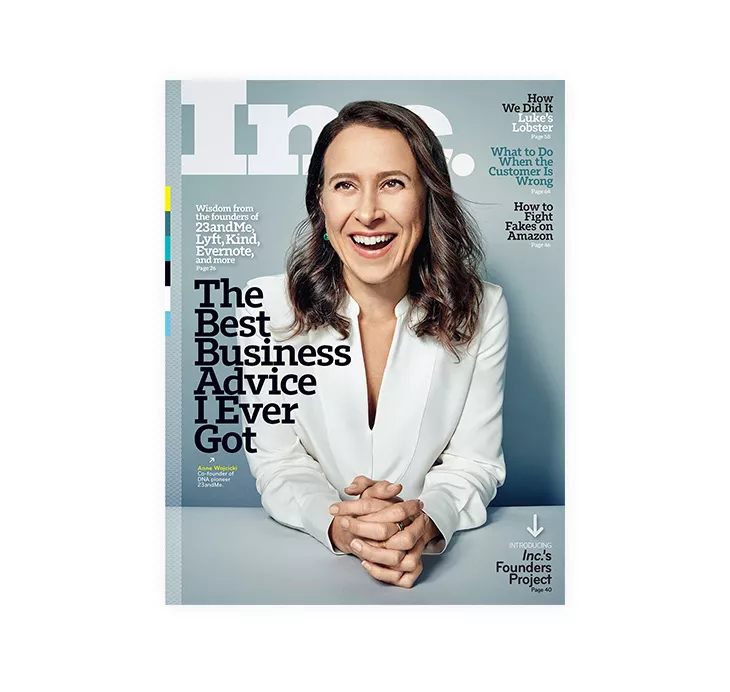 Including everything from starting, growing, and innovating your business to money, tech, and management, Inc. magazine leads off our list of the best business magazines. What's really amazing about this publication is that it doesn't just tell you the success story and that's it. Inc. goes the extra mile, providing research, data, useful insights, and complete strategies that translate easily to every company.
Moreover, every year, they publish their list of the 500 and 5000 fastest growing companies in the USA. These lists are called "The Inc 500" and "The Inc 5000." They are a great place to gain motivation (just like Forbes' rich list we've talked about above!) and give you the push you might need to start off your small business or start-up. Besides these money-related articles; they also publish some rather unusual content and interesting points of view regarding different topics that I haven't met in other business magazines. Some worth reading examples in this regard are "how to make the most of resources for black business owners" or "what Beethoven's deafness can teach you about staying productive in a noisy age".
However, coming back to our main subject; this publication focuses mostly on these two concepts: small companies and start-ups that revel in the awesome world of entrepreneurial business. Inc. magazine provides in-depth special reports on topics like the best places to work and the best innovation entrepreneurs in the world; as well as self-help and motivational articles that could get you inspired. But that's not all. They also produce a weekly podcast called Inc. Uncensored, where they discuss technology, industry trends, and startups. If you're really into podcasts, then you should give it a try and subscribe to this business magazine.
4. Fast Company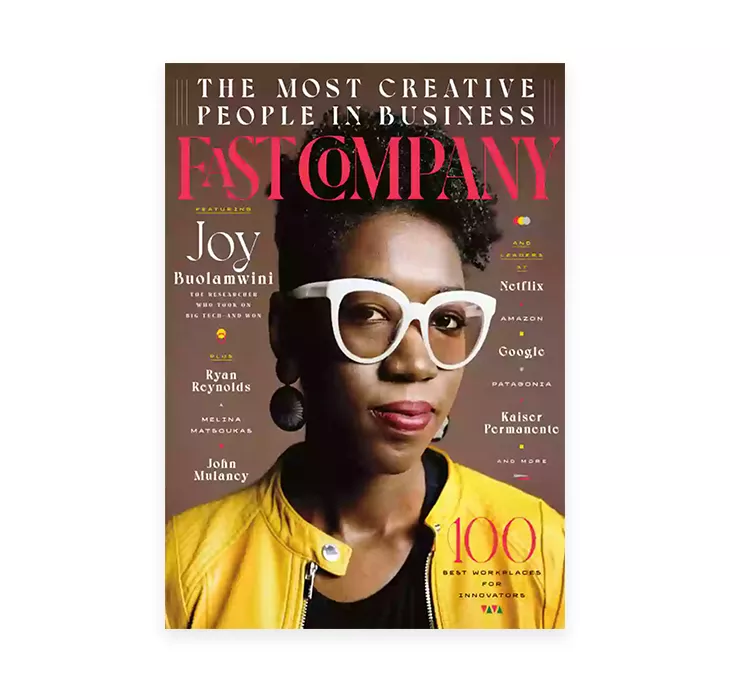 Number four on our list of best business magazines is Fast Company. This publication deserves to be on our raking top, for two main reasons. Firstly, it has been launched only in 1995 – so they are pretty new in this field, and yet; they have succeeded to become just as distinguished and popular as Forbes, which exists since 1917. And secondly, Fast Company has quickly been growing into a strong leader in breaking news on both business and innovation. Instead of concentrating on day-to-day strategies to help run a small business; this magazine presents great insights from the world's important leaders and tracks how companies create and compete.
A lot of business owners recommend this publication because it informs readers about the latest trends in the business world while also offering fresh takes and perspectives that aren't available elsewhere. For instance; Fast Company talks about "building relationships in a Zoom work world" and also gives tips and tricks to not "ruin your video job interview". Besides; people also love how this publication brings new media into the mix, with podcasts and informative videos on their website. Subscribers can choose from two daily email newsletters or the print edition that features various topics to suit anyone's style.
So, if you want to read articles about modern-day business problems and always stay ahead of the game; make sure you pick an issue of Fast Company!
5. WIRED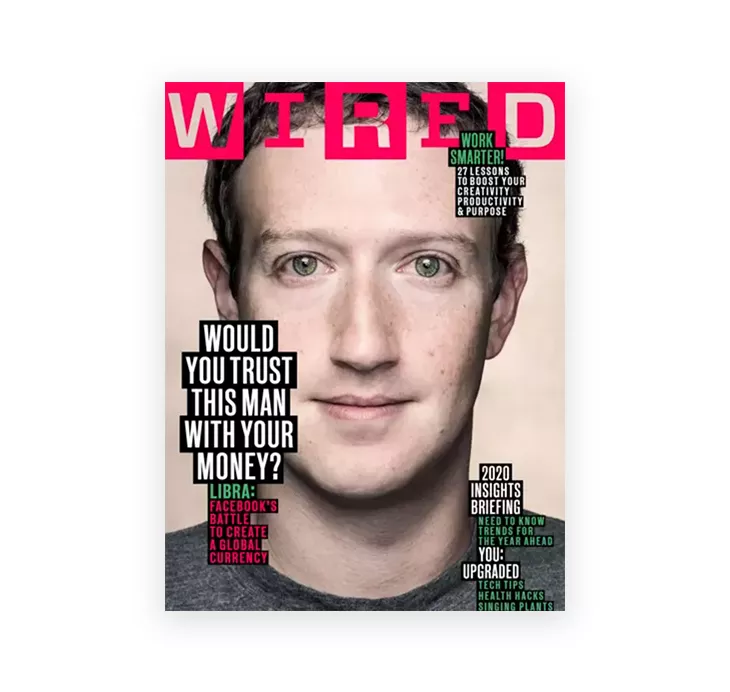 It's important to mention from the start that this magazine is not quite a business one; but nevertheless, each edition of WIRED presents the modern, interconnected world in a way that's relevant to business owners. It focuses on how technology is changing the world around us – our personal lives, the society at large, the business world; and even our politics.
Covering up-to-date subjects such as tech developments, science, gear, business, and communications; this UK-based publication strikes a great balance between being an entertaining and informative read. Featuring different types of articles; such as "the best headphones for long runs", "hiring in the age of remote workplaces" or "the effects of data on big businesses"; WIRED is not only a magazine for tech nerds around the world; but also for business owners or everyday readers who like to stay ahead of the curve.
And the best is yet to come. Their website also has plenty of podcasts, videos, and even a jobs section to help you find your next gig! When it comes to the subscription part, this magazine is getting even greater. WIRED is so versatile that it offers print options that include digital access or a digital-only option if that's what you prefer.
So, what are you waiting for? Grab an issue today, and become an inventor tomorrow!
6. Harvard Business Review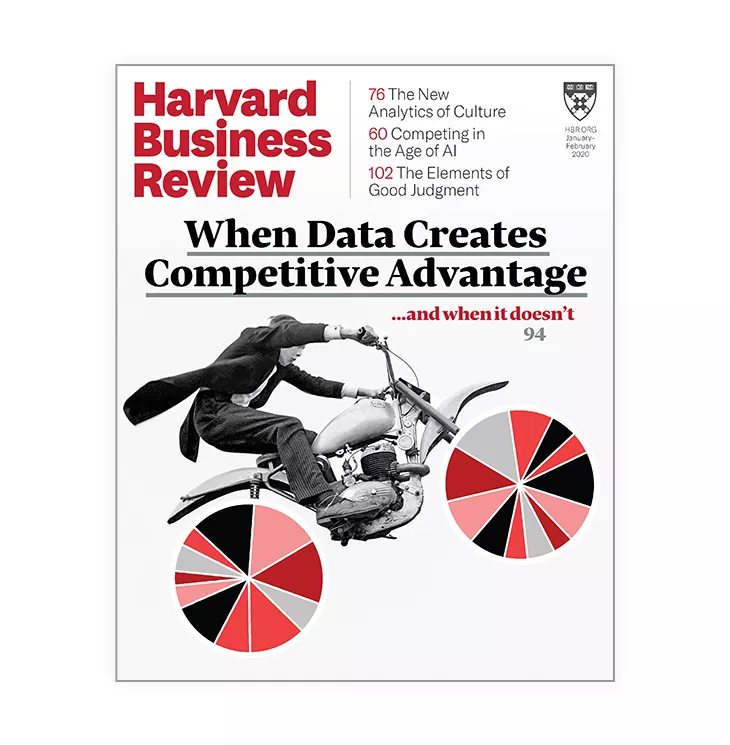 We couldn't make a ranking list of best business magazines without mentioning this one over here. Harvard Business Review is considered to be one of the finest magazines known for producing business management information. Whether you're a business owner or simply someone passionate about this field; Harvard Business Review is a must-read for everyone seeking stability and growth.
It was founded a long time ago, in 1922 by Dean Wallace Donham, as a magazine for the Harvard Business School. Today; this magazine has become so famous and informative that the materials published within it are used in classrooms all over the world.
With six print issues annually; this business publication covers a wide range of topics that are relevant to various industries, management functions, and geographic locations. These focus on areas including leadership, organizational change, negotiation, strategy, operations, marketing, finance, and managing people. Told you it covers a loooot of matters!
However, if you want to read this magazine's articles, you'll need to buy a subscription. But we promise you that it's totally worth it. Subscribers have unlimited access to everything from Harvard Business Review at their website. The publication archives have over 4,000 articles, top-notch research, latest news, case studies, and also lots of podcasts and videos. In fact, a lot of people subscribe to Harvard Business Review to be able to collect their magazines. And no wonder why. They're a top-of-mind brand when it comes to business publications, and they issue only very well-researched articles. I think that's pretty amazing, don't you agree?
7. SUCCESS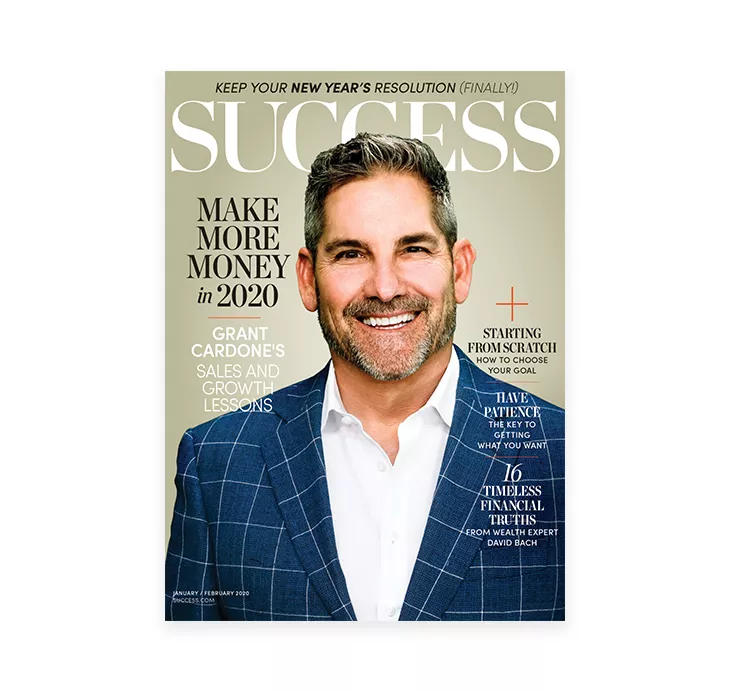 Next in our list of best business magazines is SUCCESS; one of the oldest business publications still in print (and now also online). With a powerful blog that covers many topics, evergreen articles, and varied multimedia content; this publication helps both business owners and entrepreneurs reinvent success on their own terms in a modern business marketplace.
If you scroll through their website; you'll find many articles on best business practices and useful tips and tricks from important personalities in business and entertainment; but you'll also discover various how-to guides to help you reach your goals and improve your lifestyle and mental health. Some recent SUCCESS posts that we consider worth reading are "5 tips for creating a business worth supporting", "how to become an influencer", "the key to building true wealth", "how to become more motivated"; and the list could go on… forever. Whenever you have the time, access their blog and make sure you don't miss any relevant information.
Another amazing thing about this magazine is that it has a "community" tab on its website where readers all over the world can connect with other business professionals. And the subscription part is also worth giving it a try. SUCCESS offers you packages that cover digital-only access, print-only access, or the combination of these two. Purchase the subscription that you prefer and enjoy loads of quality free content. You'll see, by contributing to this magazine, you'll become more SUCCESSful in a short time!
8. Brainz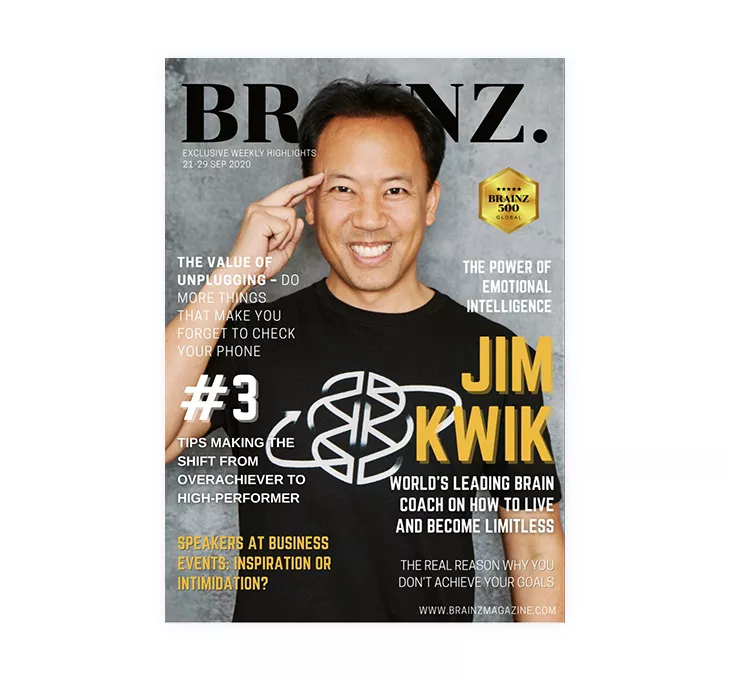 The last publication on our list of eight best business magazines is Brainz; a digital-only weekly business periodical you may not yet be familiar with. However; after you're going to take a look at its website, it may become one of your favorite online magazines; because Brainz covers lots of different topics such as business, innovation, lifestyle, and leadership. Furthermore, it also offers a complete approach to business news and environmental facts.
Besides its amazing front covers, evergreen content, and the variety of topics this magazine approaches; what we really find unique about Brainz is that it talks a lot about female entrepreneurs and female business owners and their road to success. For instance; they published some really great articles about the unique challenges faced by "mompreneurs", the rise of female business leaders; and how empowered women can also empower others. If you're a feminist at heart, you'll definitely want to access their website and read some of these blog posts.
But the good news regarding this business magazine is just getting started. Subscribe to this weekly periodical for free, yes, you've heard it right, and issues are sent directly to your inbox. The subscriptions to Brainz also unlock exclusive content such as exciting invitation-only business opportunities for your business. Hurry up and see what this publication has in store for you and your business!
Oh, wait, before you go, there's also another thing worth mentioning. If you've enjoyed reading this publication's articles and think that you can contribute to their blog with something extraordinary; don't hesitate to pitch them. Who knows, your article might be exactly the missing piece they needed to create the perfect puzzle!
Create your own business magazine
We were just talking about how you can contribute to Brainz's business magazine; but since you have pitch ideas that could transform into real articles; why don't you create your own magazine where you can insert all your thoughts and opinions? It's not such rocket science as you're imagining. 
With a lot of practice, ambition, and the perfect magazine template, you can create something that's both extraordinary and informative. We're definitely not responsible for the first two; but when it comes to templates…well, not to brag or anything; but Flipsnack has quite a lot of professional business magazine templates waiting for you to personalize them. Just choose the one you like and let your creativity speak for itself. And who knows, with time; your masterpiece could also become one of the best business magazines people will enjoy buying and reading.

However; if you feel too overwhelmed by this entire process of creation; you can inspire yourself from the tips and tricks we're going to present below. Apply them exactly as you consider; but keep in mind that the most important thing is to stay authentic and create something unique. There's no point in replicating something that already exists. That being said, let's start…
…Designing your business magazine in Flipsnack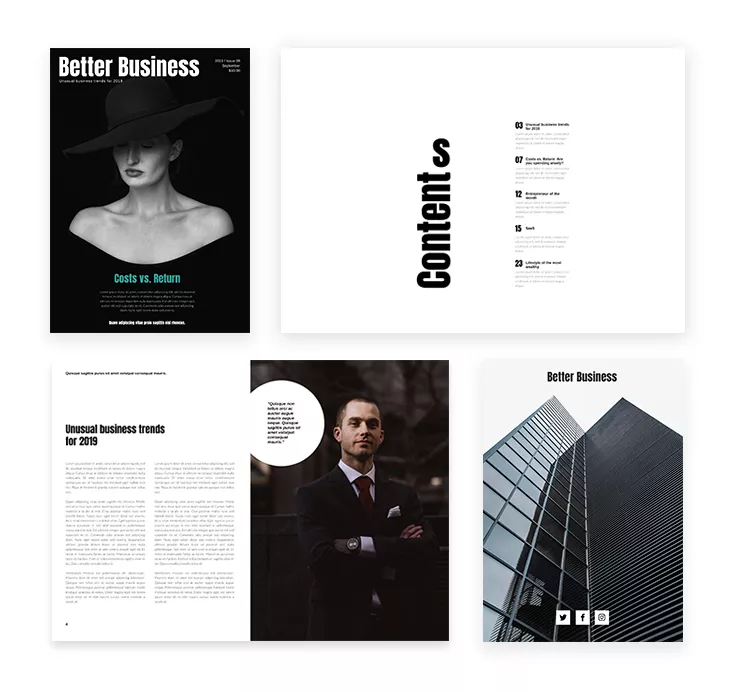 First thing you need to do is to select a template. This business magazine template from Flipsnack could be a great starting point. Open it in our Design Studio and begin the editing process.
Create a magazine cover that will catch eye. Keep the front simple; by writing only the main things: your magazine's name, issue number, some important topics you're going to approach; aaaand, the most crucial thing – your logo. Also, don't forget to insert an eye-catching and professional photo. You can upload your own, or select one from our stock gallery. We've partnered with Unsplash, Pexels, and Pixabay to bring you a wide range of stunning pictures. Feel free to use them throughout your entire business magazine, not just for your front cover.
Right now, you should insert a table of contents with all the subjects your publication will cover. Make it clickable so that your readers will easily access the topics they're interested in. It's super easy to create one in Flipsnack. 
It's time to start expressing your ideas and opinions through articles. This is the most important part of your magazine. Write about everything you think the business world needs with the help of our text boxes that you can edit however you want. Approach subjects such as finance, entrepreneurship, leadership, and famous people, but also insert something about lifestyle or innovation. People love to be updated in all fields. Inspire yourself from the articles written in the business magazines presented above; but make sure to come up with something original.
Another crucial aspect refers to the insertion of fonts. With Flipsnack, you can upload your own business fonts. Something like Creatype Studio or Herofonts would work wonderfully for your business magazine.
Before jumping to the back cover, make sure you check all the pages to not have any grammatical errors. That's the key for every professional business magazine. Then, see if your articles need more pictures, or add other elements and shapes from our powerful Design Studio. 
Now focus on the back cover of your business magazine. Insert clickable social media buttons, so that your readers will also follow you on other channels. 
When you're done with everything, download your publication and share it with your readers. Or, choose to keep it private and send it directly via email to some specific people. You also have the opportunity to print your business magazine and flick through its pages anytime you want. 
Wrapping it up this best business magazines article
There you have it. Our complete list of 8 best business magazines that we consider everyone should read, be they entrepreneurs, business owners; or simply people passionate about this financial field. Hopefully, you'll enjoy them all and find them inspiring enough to start creating your own digital magazine in Flipsnack. Who knows, your publication might become as popular as Forbes or Inc. in the foreseeable future. You know what they say, what starts only as a passion can fully become a dream come true.