April 2018 wallpaper calendar for desktop background
Ladies and gents April wallpaper calendar is here. This month the entire nature springs back to life and with it our spirits soar like birds towards the skies. Trees flaunt their scented flowers, birds are singing their trills and you can download for free our new calendar wallpaper designs.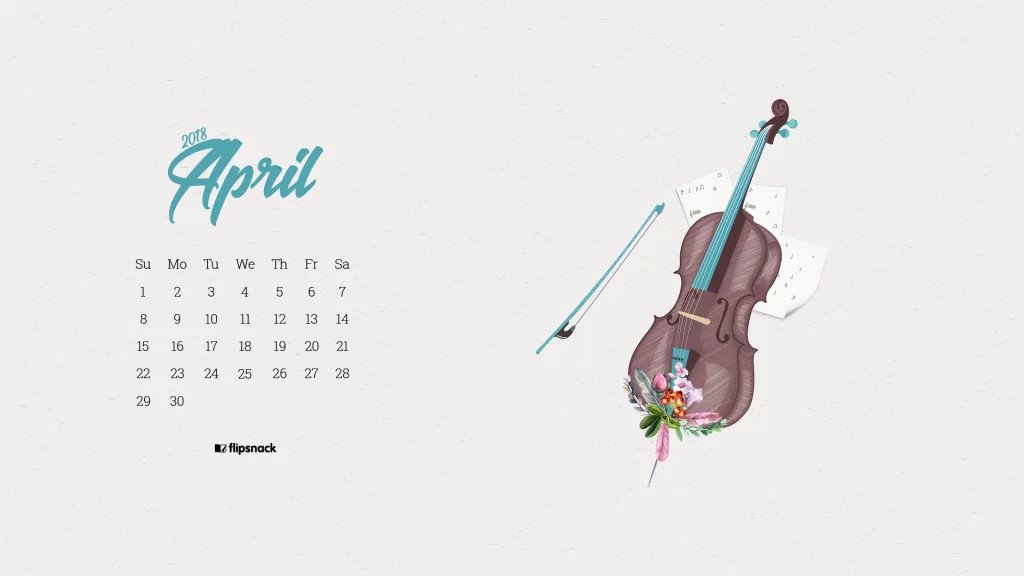 You got to love April. It's the most inconsistent and ambiguous month of the year. One day it's sunny, then on the morrow it rains and then it's sunny again. One could say it resembles life itself with all its ups and downs but at least it has rhythm. So we thought, if April would be a song it would probably sound like the Gran Vals masterfully played by the father of classical guitar, Francisco Tarrega. However, we're dealing with April here and it might also sound like Bach's Cello Suite No. 1 in G Major. I don't know, they're both exceptionally delightful.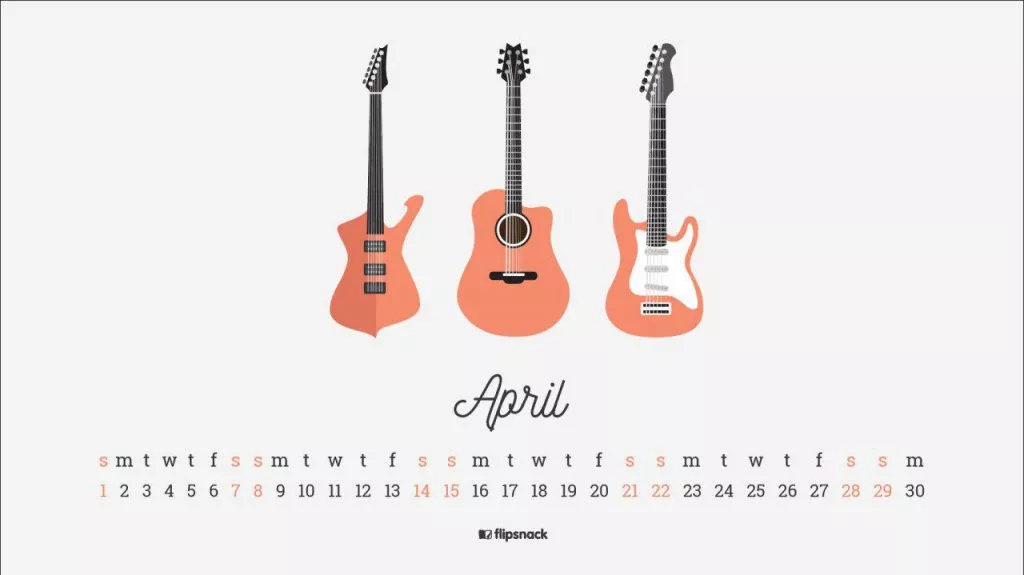 We like to think that's the case for our brand new wallpaper designs so let them inspire you this April either if it's on your laptop's screen or your smartphone's. You can have them both because we're offering them to you as a gift in Freebies. Just click on the desired size to get a copy and don't forget that next month we'll design something special once more. Have a wonderful spring with Flipsnack!