Free December 2019 wallpaper calendars
Oh, December, you're the last one, so please be the best one! You represent the lovely month of holiday decorations and beautiful lights everywhere. We celebrate you as being the time for magic treats, hot beverages, Christmas carols and perfect cozy nights. But do you know what else we celebrate this month? Yes, you're right, the arrival of our free December 2019 wallpaper calendars that warm even the coldest days. This time, we've got for you three different wallpaper calendars to get you in the festive spirit in the best possible way. They're all waiting for you, so hurry up and download them!
Free December 2019 wallpaper calendars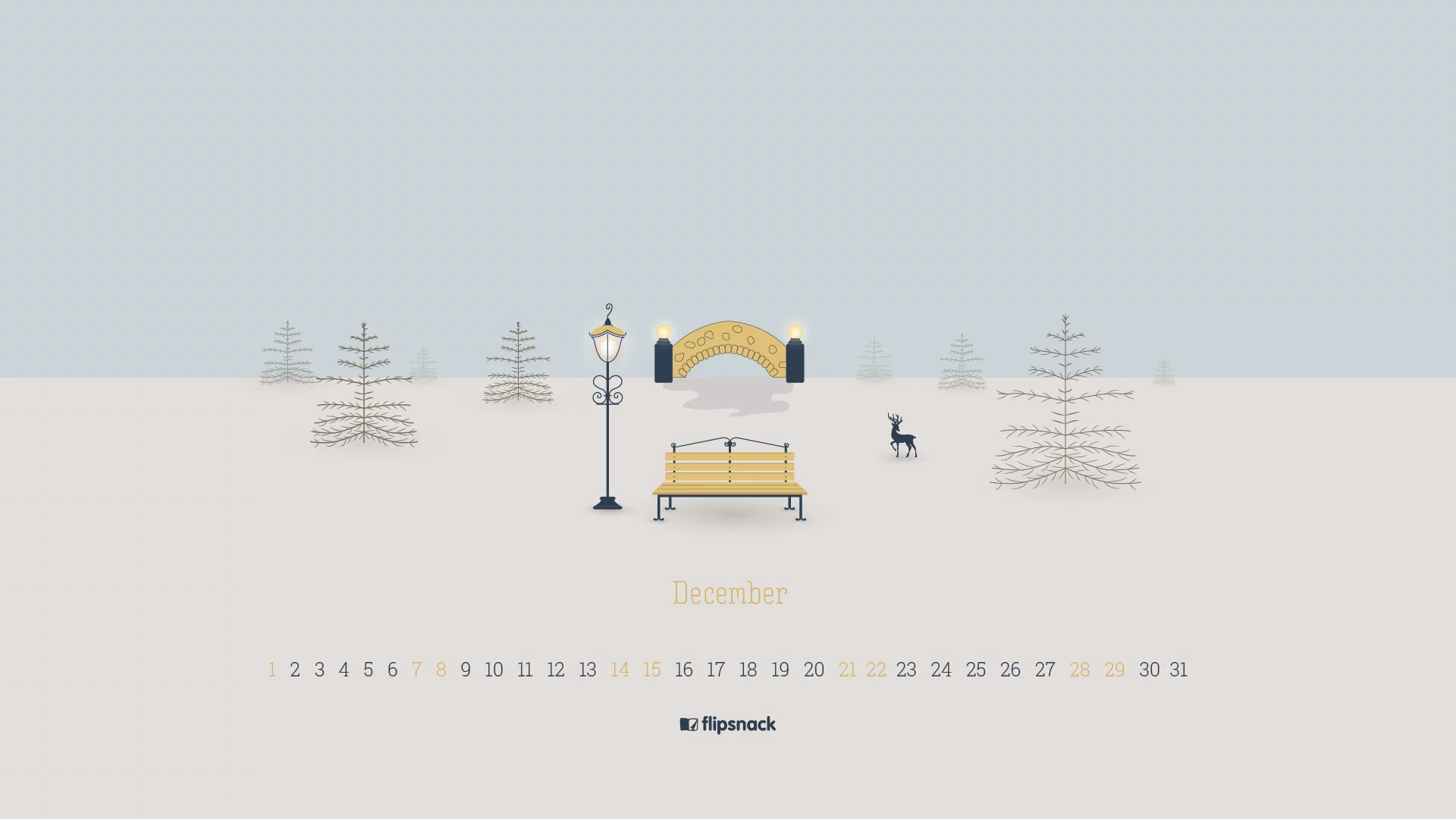 Free download: 1920×1080, 1366×768, 640×1136
The first wallpaper calendar makes me think of Narnia. There's no December for me without watching this movie. The streetlight, the lonely bench, the little reindeer… and the foggy landscape remind me of a perfect winter scene within this film. This calendar portrays thoroughly how December's winter breath has clutched the entirety of nature, obscuring summer's memory…But let's not become too nostalgic all of a sudden. Winter is, in the end, a season of joy, comfort, and renewal. It is a season when you get homesick — even when you're home.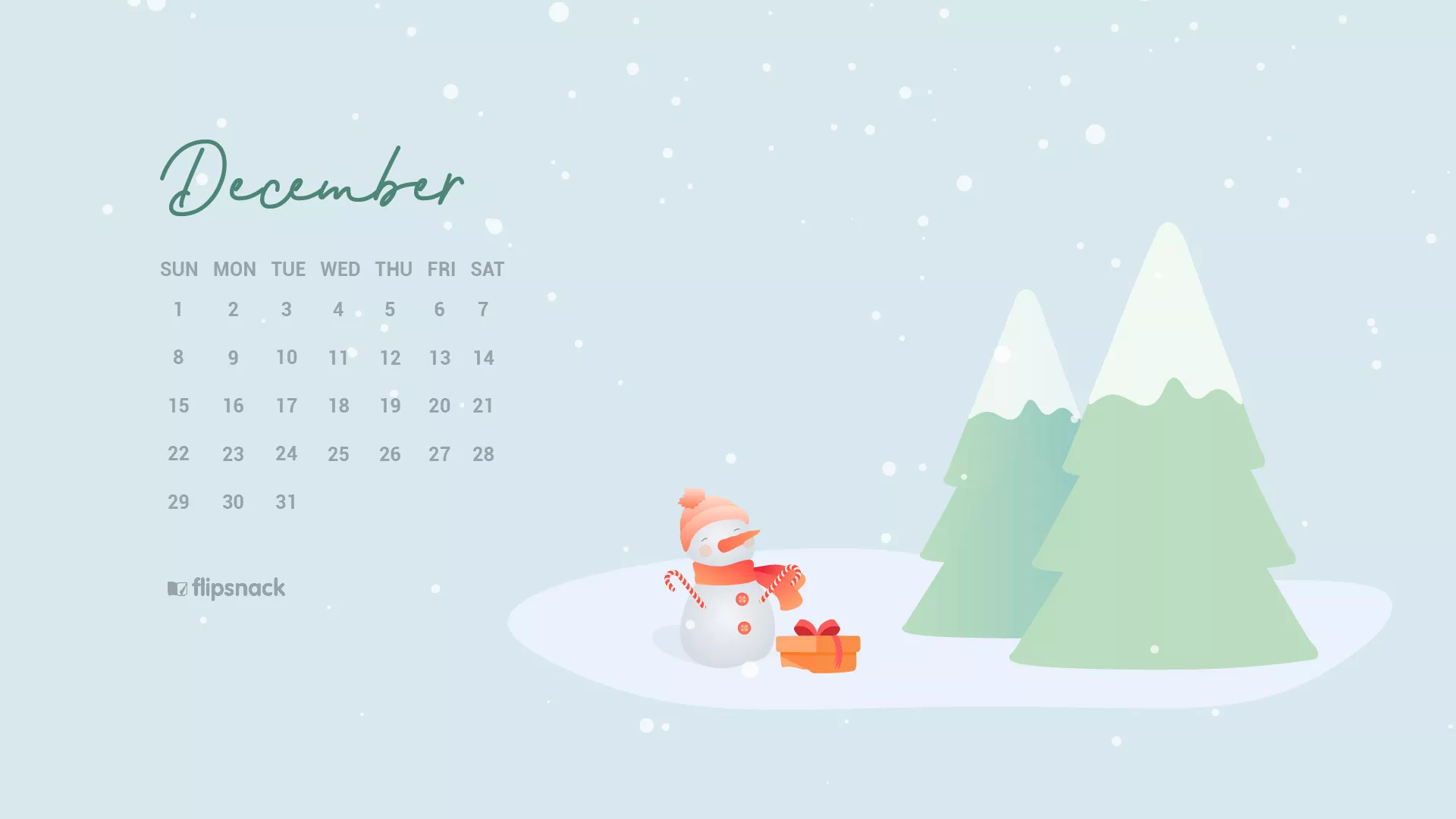 Free download: 1920×1080, 1366×768, 640×1136
The second December 2019 wallpaper calendar shows us why we all love this month: it brings back the delusions of our childhood days when we really knew how to enjoy a winter day. We knew how to be happy and appreciate even the little things like catching snowflakes, building snowmen and decorating the Christmas trees. This December, let's be children once again and embrace the winter holidays with warmth, gratitude, and cheerfulness. Christmas is much more than just a celebratory day, it's a magical feeling that keeps our hearts and homes warm.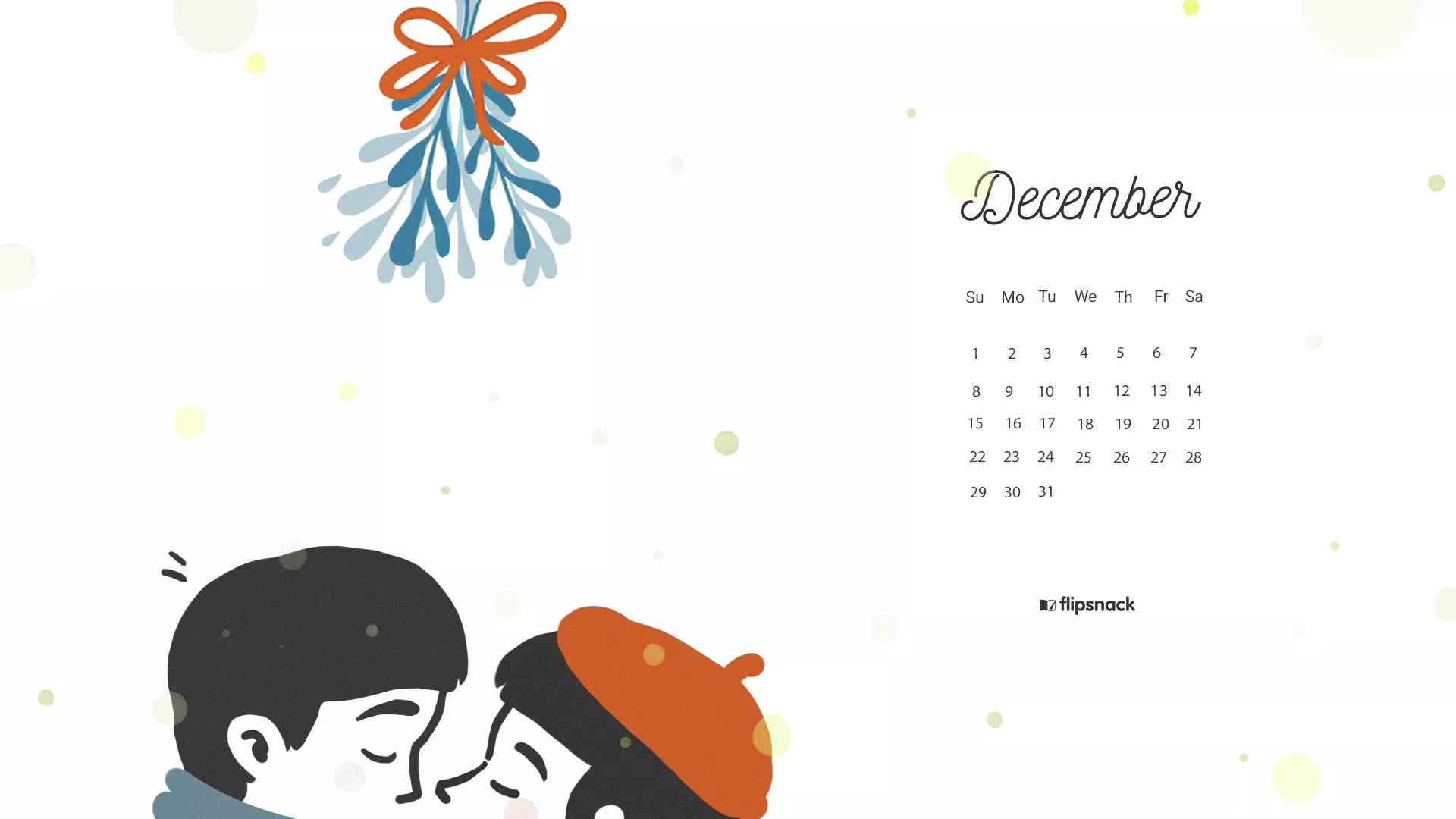 Free download: 1920×1080, 1366×768, 640×1136
Here it is, our third December 2019 wallpaper calendar! Isn't it cute and romantic? This calendar reminds us all that December is the month which engages the whole world in a conspiracy of love. The main reason why I love Christmas is that it brings people together while time stands still. The magic of the holidays should make us thankful for the loved ones, the generous blessings, the touch of a friendly hand in hard times, and the simple fact that we are alive. Download this wallpaper calendar to never forget to show your romantic side this December!
What's next? Click on the desired size and download your Christmas gift from us! Our free December 2019 wallpaper calendars come in 3 sizes so you can use them for any device: for your desktops, tablets, and smartphones. Choose your favorite now and get ready for the most cheerful month! Don't forget to also check out other freebies that we have in store for you. Wishing you all a Merry Christmas and a Happy New Year!