10 sports magazines to get you up and moving
What a better way to kick off the new year than by promising yourself (once again) that you'll start exercising more and eating less? While we can't promise any secret recipes to getting fit or losing that extra holiday weight, you can always count on Flipsnack for some good magazine recommendations. And yes, we're rounding up some sports magazines just in time for Superbowl LVI.
Sports aficionados unite! The top 10 sports magazines to get you up and moving are here:
Runner's world
Sports Illustrated
Bicycling magazine
Yoga Journal
Dance Magazine
Golf Digest
Slam magazine
Triathlete
Outdoor life
Mundial
1.Runner's world
Often, the first thing people do when trying to get back in shape is to start running. Everyone knows how to do that, right? Oooooor not! It seems like running is much more of a science than we thought. And Runner's world is here to help. With tips and tricks such as finding the right pair of running shoes for you, articles about the latest Running Tech from CES 2020 and much more.
Grab yourself a copy of Runner's world, even if you're not into running. I hope it will motivate you to at least get out for a long walk today. And who knows? It might be the start of a new hobby. New year, new me, right?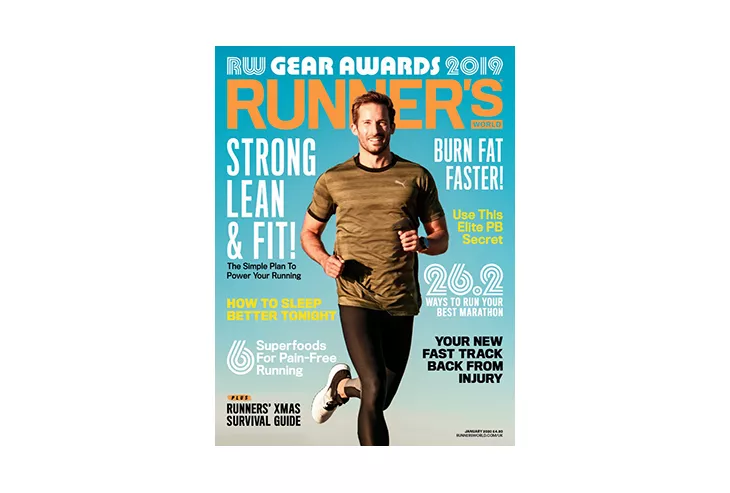 2. Sports Illustrated
Could this even be an article about sports magazines without mentioning the good old Sports Illustrated magazine? I mean, you may know it from the famous swimsuit editions, but trust me, this is one of the most appreciated sports magazines of all time. Committed to "premium storytelling", Sports Illustrated has a voice in the sports publishing industry.
Now, of course, like many other publishers, the print edition is struggling, by reducing its frequency from weekly to monthly. But the digital version is adopting new technologies and it lives on as one of the biggest sports platforms out there with over 4 million visits.
Sports Illustrated covers a wide variety of sports and events. Being one of the biggest sporting events in the world, the Super Bowl covers an entire commemorative issue.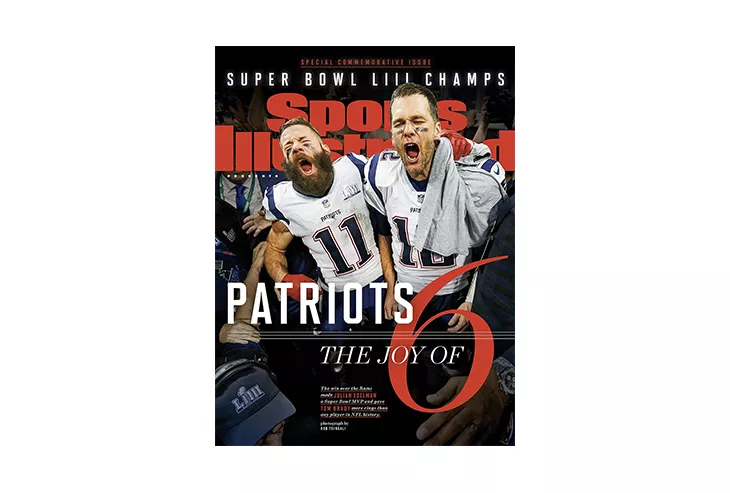 3. Bicycling magazine
Bicycle, bicycle, bicycle,
I want to ride my bicycle, bicycle, bicycle
I want to ride my bicycle
I want to ride my bike
I want to ride my bike
I want to ride my bicycle
I want to ride it where I like
(You're now stuck with this Queen song for the entire day, yes!)
If you're somewhat passionate about Bicycling, there is a sports magazine for that. Even if you just use your bicycle as a means of transportation, there is so much useful content to be read in the Bicycling magazine. For instance, this article about tried and tested 12 Best Commuter Bags for Carrying All You Need that might change your daily commute.
But not only, if you're one of those people who enjoy cycling as a means of working out, you're in for a treat! Bicycling magazine wants to inspire its readers to challenge themselves. Like this article about Mountain Bike Races you may be considering to enter in 2020.
A challenge is always good, right? Try out new things this year. Get out and ride more.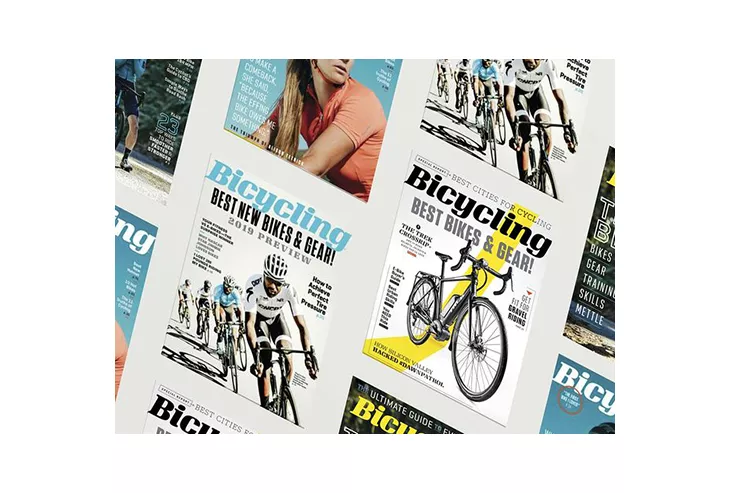 4. Yoga Journal
We live in a hectic day and age, no doubt about it. And Yoga is one of those activities that gained a lot of traction in the past few years. Because yoga is much more than a sport, is a way of living.
Yoga Journal is one of the few sports magazines that first started in the midst of the hippie era and is still going strong. The publication grew in popularity at the same time yoga did as a way of exercising and meditating.
If you are looking for meditation inspo, home practices and more advice on how to live a healthier life, this is the magazine for you.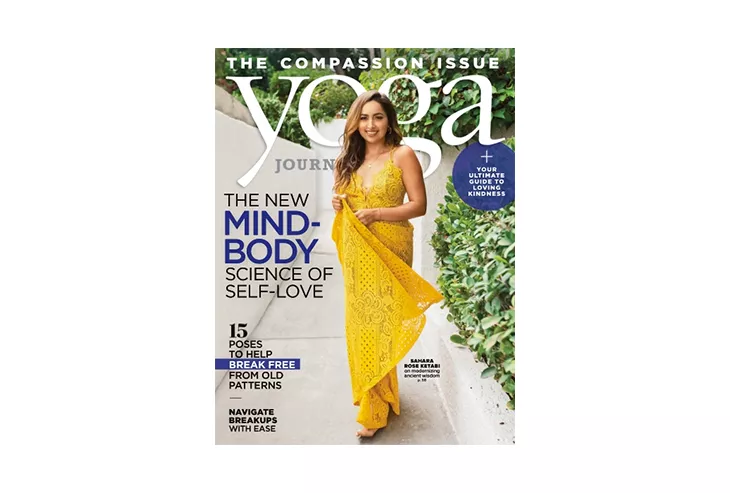 5. Dance magazine
Who doesn't like to dance?!
People have always expressed themselves through dancing. Proof being Dance magazine, one of the oldest magazines in this list. With its first number getting out of the print house in 1927. Sure, the topics may have changed a lot throughout the years, now Dance magazine covers topics such as plus size dancers, talking about how Lizzo is all about including curvy dancers in her performances.
Dance Magazine is a thought leader in its field, debating all sorts of subjects that go beyond dance as a sport or a form of art. Articles like How Much Does It Really Cost to be a Freelance Dancer in NYC? talk about the behind-the-scenes, the struggles of being an artist.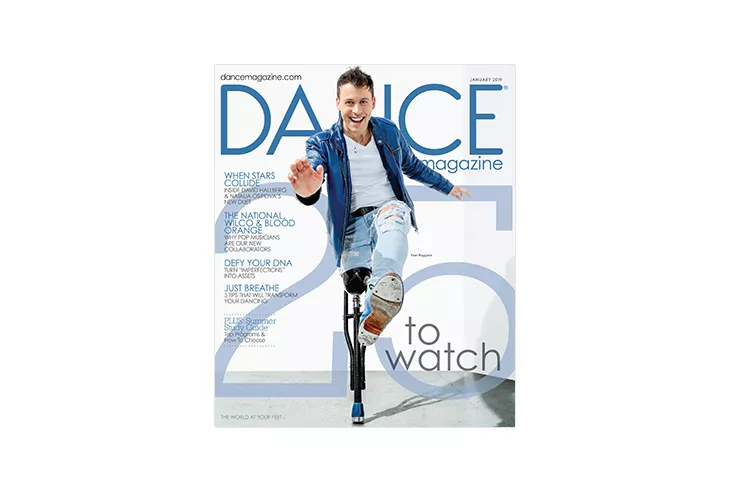 More than just recommending what to read in terms of sports magazines, I wanna recommend you find a new way of exercising this year. Or simply getting out of your comfort zone. If you're super passionate about dancing, then you might want to start a magazine on your own. And we'll provide the right tools for that. Click the banner below and customize one of the sports magazine templates of your liking.

6. Golf Digest
Did you know that golf is nearly a $70 billion industry? The golf business is big business. The 2019 Golf Industry Report revealed that more than one-third (36%) of the U.S. population – over 107 million people in total – played, watched or read about golf last year.
With this being said, no wonder the amount of content that is written around this sport. Golf Digest, one of the oldest sports magazines was launched back in the 1950s. And is still going strong. Sure, you might expect a variety of Tiger Woods articles. Not to spoil it for you, Golf Digest will not disappoint. Here are just 3 articles in a row related to him.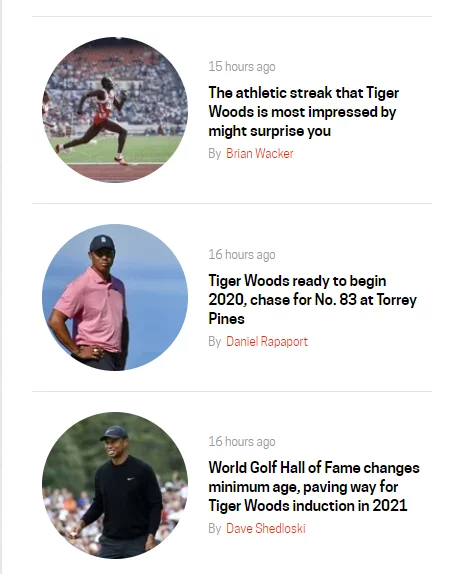 Even if you're not a big fan of the guy, you will surely find enough satisfying golf content in this magazine. Like this Interactive Idiot's Guide to 2020 Golf.
If golf is something you are passionate about, Golf Digest might help you become the next Tiger Woods, who knows?
7. Slam magazine
Slam magazine, otherwise known as The Basketball Bible is all about basketball and hip hop culture. Because the two go hand in hand. Founded in 1994, Slam magazine is maybe the biggest publishing name in the basketball industry. In the 25 years of iconic covers, Kobe Bryant and LeBron James have appeared on a record of seventeen covers.
Just like any other sports magazine on this list, Slam magazine is focusing most of its efforts into digital, rather than print magazines. This is a good thing due to the sheer volume of content you'll find. You'll find things like recent games' final scores, player statistics, and everything in between.
Now I understand why they call it the Basketball Bible. It truly does cover everything to do with the sport. Any basketball fan would be distracted for hours after catching just a simple glance at Slam Magazine. If you consider yourself interested in basketball in the slightest, then this is a must.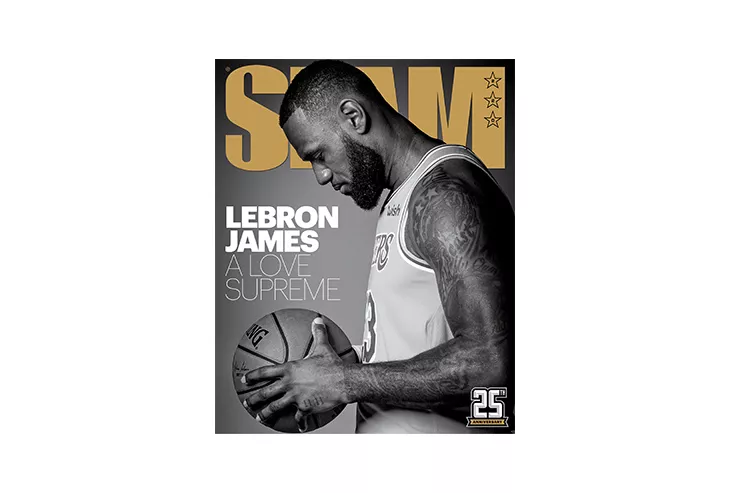 8. Triathlete
Just like the name suggests, this magazine focuses exclusively on triathlon related sports: biking, swimming, and cycling. But, Triathlete takes it a step further.
If you take a look at their digital publications, you'll notice a lot of variety. From gear reviews to athlete interviews, it's all there.
But what I find probably the most interesting are the other topics. As soon as you enter the web version, you'll notice drop-down tabs at the top. That's right, in addition to all the interesting stories, reviews, and interviews of athletes, you'll get yummy recipes and travel tips, too. But don't worry, all the topics relate back to the focus of the magazine: Triathletes.
To me, it's very interesting to have such a wide range of topics that somehow don't stray off-topic. No matter what, if you're into sports, nutrition, or just fitness in general, you will find more than enough articles to read. Definitely check them out.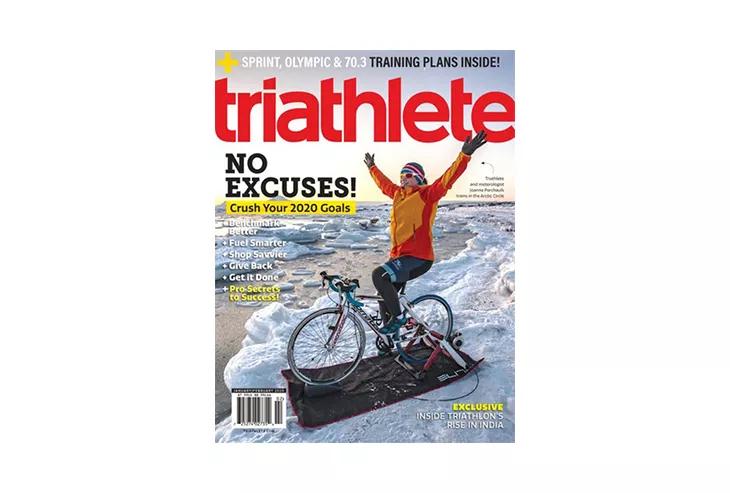 9. Outdoor Life
Outdoor Life magazine is all about, you guessed it, the great outdoors. More specifically, you'll find articles about hunting, fishing, camping, and other related outdoor activities. Granted, not all of those are sports, but they do encourage us to get out and be active.
Additionally, this style of magazine is not everyone's cup of tea. Even if you're not a hunter, you might wanna read the cool stories related to hunting. You'll find loads of cool articles from all over the world. This one magazine can take you to exotic places that you may never visit, or let you know about some really cool areas that may be in your own backyard.
It's a good read, and it has a lot of content. If you consider yourself an outdoorsman, professional hiker, or even a nature guru, then you will probably find something interesting in this magazine.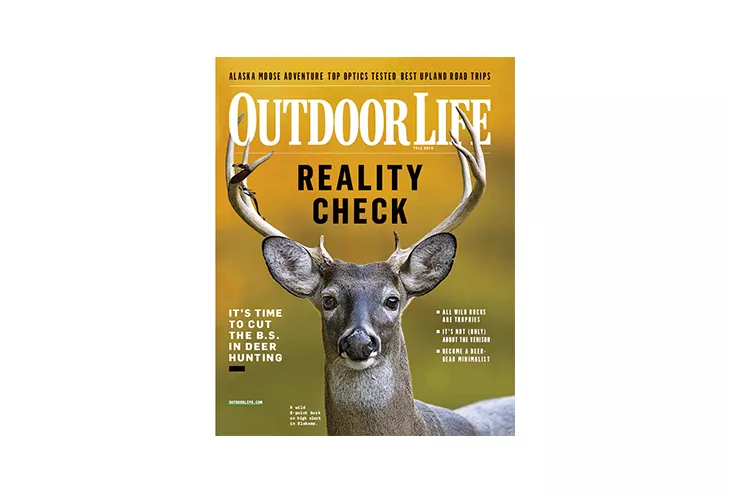 10. Mundial
Having roots in the fanzine area of publication, Mundial magazine takes a unique approach to football. No, not the American sport that millions of fans gather around the TV screen every Sunday. The European sport, football.
It's a quarterly magazine that first launched to celebrate the 2014 World Cup in Brazil, but this type of journalism became very popular amongst football fans. It seems like there is an audience that looks for a more authentic, quality point of view that goes beyond the tabloid content that is often associated with football.
Mundial delivers just that. Articles like How do you make a good football stadium, wouldn't necessarily be a fit for any other sports magazine on the market.
If you're really really into football and enjoy some quality long-read content, you better subscribe to Mundial magazine.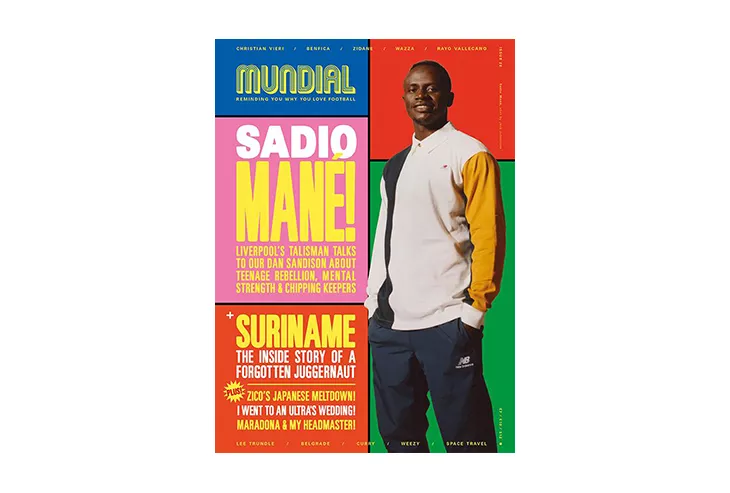 Create your own sports magazine
We were just talking about Mundial magazine, a publication that started from a big passion for football. Who knows, if you ever felt like you had an authentic voice and would like the freedom to write opinionated articles around a sports-related matter, just get creative and start your own sports magazine. Create your digital magazine in no time with Flipsnack!
And while you're at it, Flipsnack is here to help you with some really cool magazine templates. Not to brag or anything, but you can become an independent publisher in no time. Remember to stay authentic and don't try to replicate something that already exists. There is no point in doing that.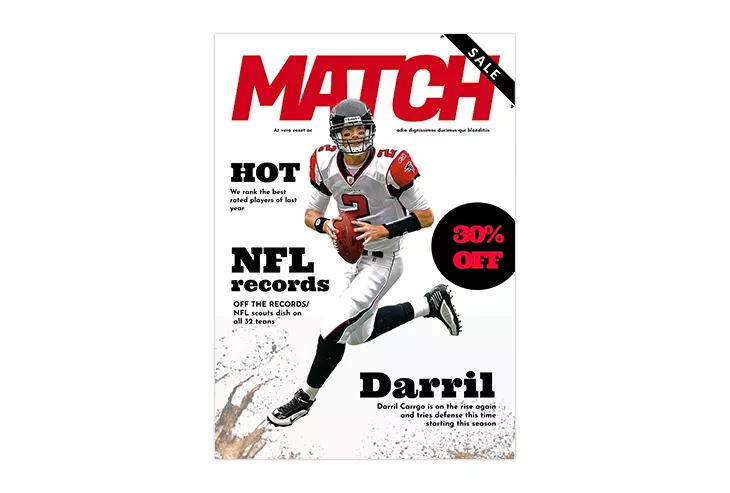 The first template would be the perfect layout for a special Superbowl edition. What do you think?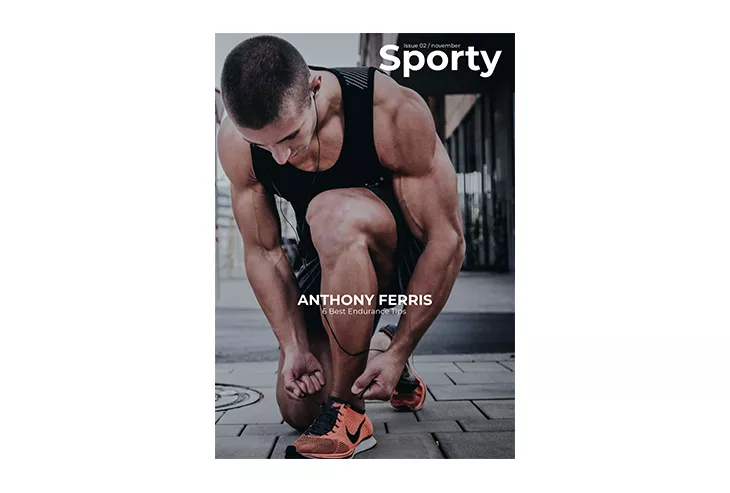 Sporty magazine could make for the perfect medium to share all your knowledge about running.
This, of course, if you don't want to change the main image. Did I mention all our sports magazine templates are fully editable? So get creative because the sky is the limit. Once you're done, distribute your beautifully crafted magazine as a digital flipbook on any channel and enjoy counting your readers and subscribers.
Get inspired
There you have it. Hope this collection of 10 sports magazines will inspire you to fully pursue a new passion. Or at least to get you up and moving. Maybe try out something new. Like starting your own magazine. What starts as a passion project can fully become a dream come true.