How to create a stunning digital portfolio
Sharing your work with the rest of the world can be quite a challenging step. Especially if you're working in a creative field. If you're still having doubts regarding how you should present your work, then search no more. A digital portfolio is all you need, and in this article, I'll walk you through some of the most important tips you need to know in order to create a stunning portfolio.
Design a digital portfolio that stands out
Curate some of your best work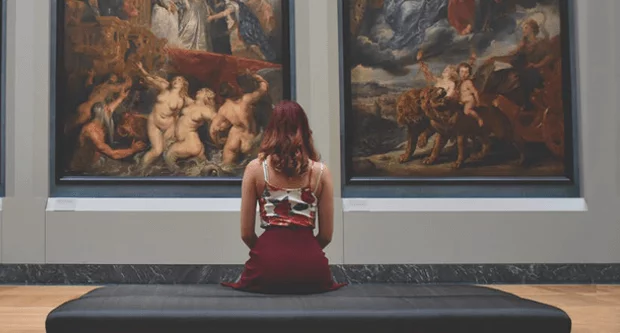 This is probably the most important step in your quest to create a great digital portfolio. Take the time to really go through all of your work and carefully select the right pieces. Remember, this portfolio represents your visiting card, so you'll want to select some of your finest work. The rule of quality over quantity definitely applies here. Anywhere between five and fifteen should do the trick. This way you give enough material to potential clients or employers while not making them dig through your big pile of works. Be utterly selective and choose only the projects that look the best and that you really take pride in. Since the quality of your portfolio is only as good as your weakest project, it's better to have a few stunning materials, than a dozen that are just OK. Also, make sure to showcase the type of work that you will want to continue doing in the future.
Image power – use eye-catching images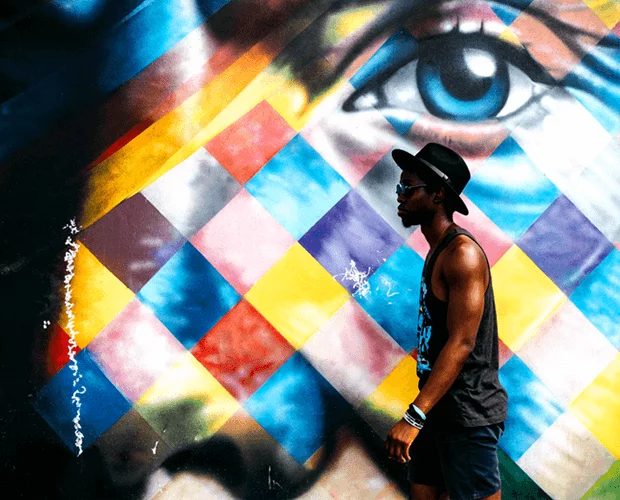 Once you've selected the projects you'd like to showcase, get into the details of how you can present your work. Images have a powerful impact on the audience, so make sure you choose not just the ones that truly reflect your work, but also those that are eye-catching and are of high quality. Whether you're a photographer, a graphic designer, an advertising creative, a make-up artist and the list can go on, always check that the images you're using in your digital portfolio are high-resolution ones. Doing this doubles as a validation of your work and also, if you decide to choose to go the print path, as well, you're secured.
More than just images, tell a story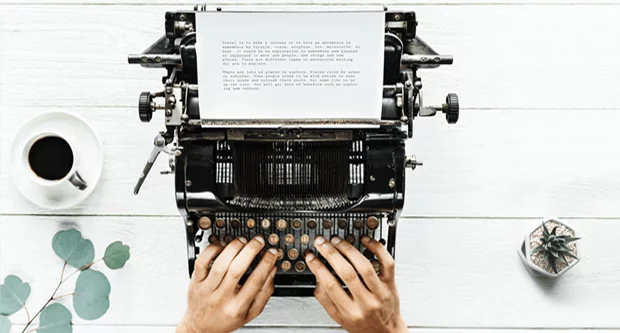 Sure, images speak more than a thousand words. However, once you have them, tell the story behind the images that show your finished work. From initial concept, to early sketches, and end result, viewers like to know the whole creative process because this way they feel more involved and not just simple spectators. Throw some behind-the-scenes piquancies for that extra touch and you'll sure gain their interest. A good rule of thumb is to present the end results first so that you make an impact, and then you can follow-up with the details of your creative process. Use suggestive titles and a short paragraph to frame each of your projects, and in the end, make sure all projects tie nicely together and tell not just their own story, but also the bigger story about yourself as an artist. Keep it simple, authentic and enough engaging so that people will have the desire to look at your entire portfolio.
Think layout & design

Regarding the layout and design of your digital portfolio, I'd say there is no right or wrong, and you should really just choose something that best fits your personality and work. That being said, if there's one piece of advice I can give to you is to try keep it rather simple on its whole. The less is more rule applies here, as it's best not to distract the attention of your viewers with all sorts of fancy details and really let your work shine instead. Decide for a layout, font, and keep things consistent throughout your entire portfolio. Another aspect worth mentioning here would be the front cover. Think of the cover of your digital portfolio as a display case of a shop. It has to be suggestive enough to make the viewer understand what this is about, but also catchy enough to make him hungry for more. Also, it's always good to check that the layout works if someone would like to share your designs on social media.
Craft a bio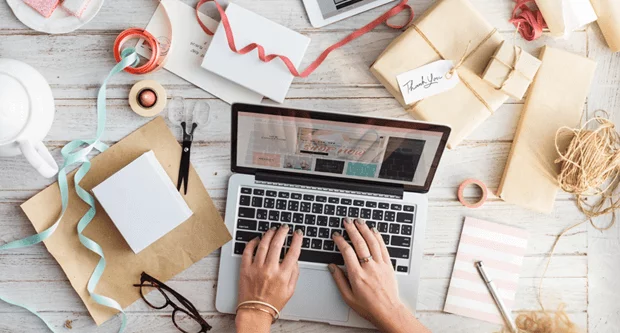 As I was telling you, storytelling helps you sell your work. And what better way to incorporate it in your digital portfolio than in the bio section. Instead of simply outlining your previous jobs, try putting things into context. Tell people what made you choose your job, share your viewpoint upon the creative industry you're working in, share some of your previous experience, mention successful projects you took part in and also give insights in your daily life, such as interests, hobbies, etc. Here you can really show your personality to people so that they can get to know you and your journey a bit better. This helps to establish a connection with your viewers as it makes you more approachable and relatable.
Give it a twist – make it stand out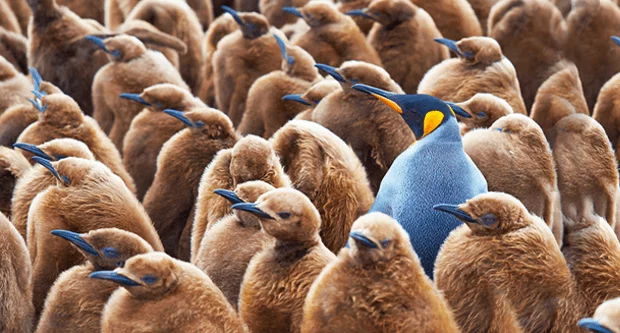 While keeping it simple is the way to go, that doesn't equal to boring. You can spice up your digital portfolio with all sorts of elements that will make it unique. Do you have some awards? Acknowledge them! Client testimonials? Feature them! These things are not only interesting to read, but also endorse your work. Not to mention you can also include sharing buttons for your work on social media. What better way to broadcast your projects than with your own digital portfolio?!
Save time and use digital portfolio templates
At Flipsnack, we think you should use time to focus on your passion. On our templates section we have quite a few portfolios that cover different fields, from photography, to graphic design and architecture. And you can also customize them so that they best fit your needs.
If you're a nature photographer, then we have the perfect portfolio template for you. Just click on the image below and edit this portfolio template: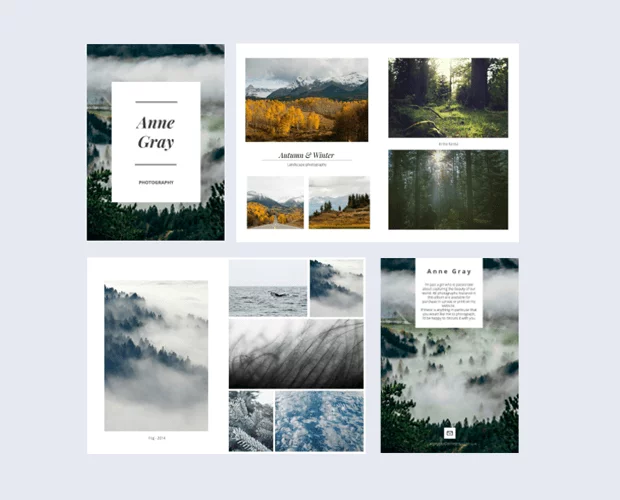 Or perhaps you're more of an urban photographer, then this portfolio template is the best fit for you. Click on the image bellow and use this portfolio template: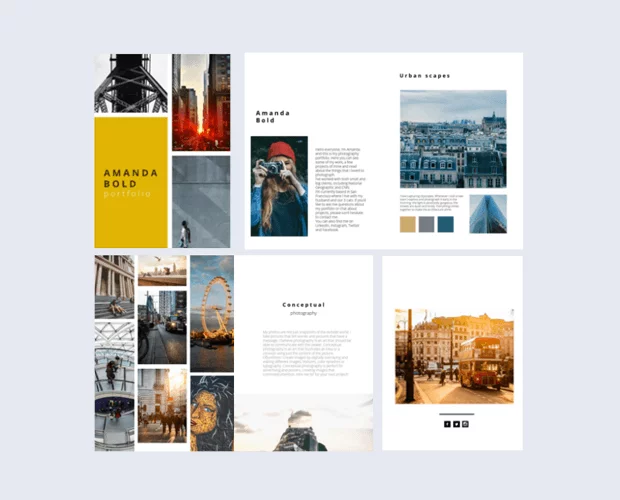 If graphic design is your thing, then say no more. Check out this portfolio template and adjust it to your own taste. Simply click on the bellow image and edit this portfolio template: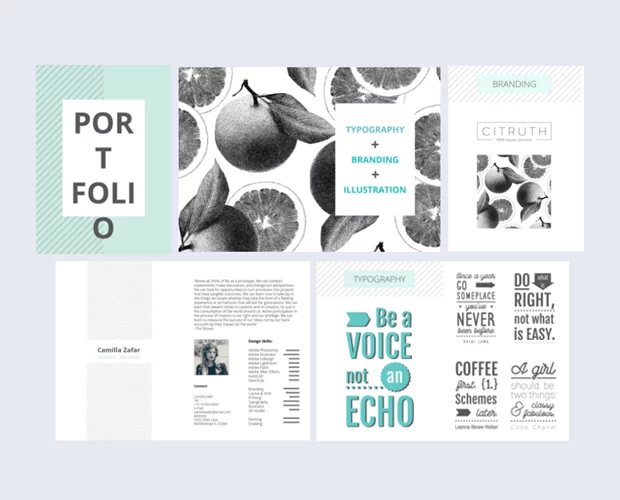 We also have a portfolio template that is just the right fit for architects or interior designers. Click on the image bellow and start editing this portfolio template: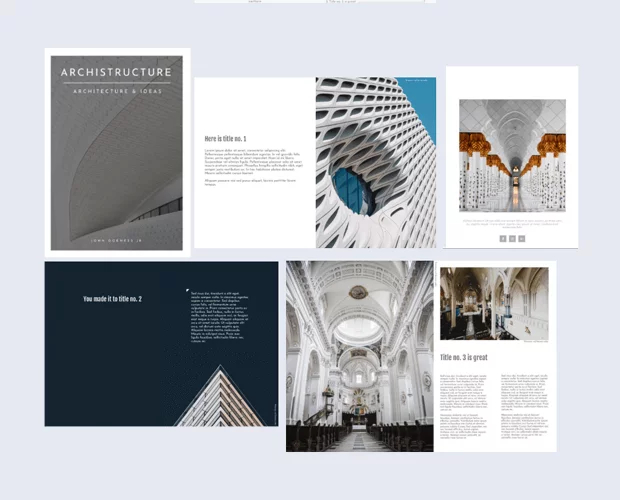 Now that you know all the details to create an outstanding digital portfolio, you can start creating yours. If you're still hungry for more information, check this article, as well. Save time, choose one of our free templates and let your work take center stage!
Read more on this subject: Get inspired by going through some of the best UX portfolio examples here.