How to knock your graphic design portfolio out of the park
When it comes to creating a great graphic design portfolio, there are a few rules you should follow. Whether you're a student looking to obtain your first job, or a freelancer trying to land the next project, chances are you need a top-notch portfolio. Might be worth taking a look at these tips and examples for creating digital portfolios for students!
First of all, what is the purpose of a graphic portfolio? Well, the main idea behind it, is to be able to prove that you are suitable for a particular project. It is an indication of your capabilities required for a task.
This is what employers and the applicant tracking system look at when selecting someone suitable for a job, and most of the time it is the most important aspect of the hiring process. Possible employers and clients will want to see some samples of your work before they make a decision to hire you or start a contract especially if they use ATS software for a successful hiring process. A great portfolio is essential for a designer, especially for someone who is new on the scene and doesn't have an established identity in the domain.
But how do I make a graphic design portfolio that stands out, you might ask yourself? Well, you're in the right place, here are a few tips and tricks to get you started.
How do I make a graphic design portfolio?
There are a few questions regarding your portfolio you should be able to answer.
What is the purpose of your portfolio?
What are you trying to accomplish with it?
Did you have a particular job or project in mind when you created it?
Having answers to these questions might save you a lot of time when it comes to its design and overall look.
Know your audience
Know your audience, and adjust your graphic design portfolio based on their style or needs. When crafting your resume for a job, it might be better not to include works you created as part of a passion project, since they most likely are irrelevant to your potential employers. Including testimonials or a resume will be useful for this purpose, but not for another one.
There is a difference between submitting your portfolio as part of a job application, or with the intent of becoming a featured designer on a portfolio platform. Depending on the case, you need to adjust the content accordingly; what is suitable for one occasion, might not be fitting for another, and vice-versa.
Tailor-make your graphic design portfolio based on your objectives
Similar to a resume, a graphic design portfolio should tell your story, and it should be adjusted based on individual cases. The aim is to make an impression, and it will be appreciated that you took your time to customize your portfolio based on your customer's needs.
Don't make your portfolio too general, and do not submit the same one to numerous companies. Make it specific; if you want to land a branding designing job, your portfolio should reflect that you are capable of accomplishing that particular task. Include branding projects, or anything that will help them realize that you are the perfect match for the job. An excellent example of a portfolio specialized in a specific subject, branding: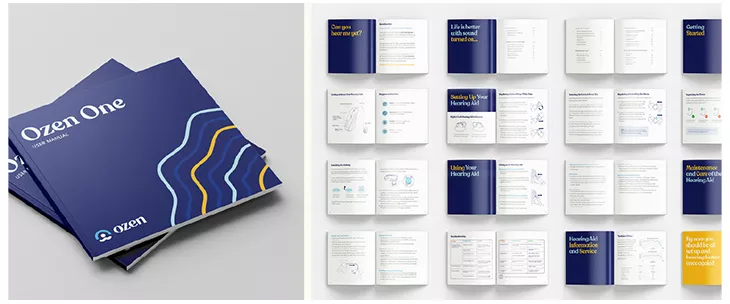 If they want a good design for their marketing materials, use projects related to the task. Add some of your work that is related to marketing, to showcase that you know how to design brochures or flyers that can easily sell their products or services.
Variety helps, but in this case, it might be counterproductive to upload any design project you have ever created. If a potential client is in the need of a book cover design, the obvious choice would be to present them with a book cover project, not a fashion-based one. Think about how you can help the project, which of the skills you possess could be put to good use.
If there is a job you are interested in, but you don't have any examples related to the task in hand, one option would be to create mockups.
These mockups will help you prove that you could be suitable for the job, and it will demonstrate that you are willing to go the extra mile for the job.
Know how to promote yourself
It might be tempting to copy the style of other designers; maybe designers you are familiar with, or the ones you are a fan of. It is fine to have a source of inspiration, but over time you should develop your style. It will surely help you along the way.
Is variability useful at first?
As a new designer, you might be tempted to prove that you can do anything, hoping that specializing in multiple fields will increase your chances of finding a job. Most of the time, the opposite is true, as employers often look for someone specialized in a particular domain. And since we're talking about mistakes that should be avoided at the beginning of a designer's career, time tracking for designers is crucial.
Variability is useful, but it is often counterproductive for students entering the workforce. Improve your knowledge in a particular area, and only once you are great at it, try to expand your skills. Your job will greatly improve over time, and it is very likely that your projects will be less than ideal at first. The important thing is to persevere, as you will constantly make progress. Here is a video from The Futur featuring his first graphic design portfolio. It highlights its diversity, and it also presents the importance of a niche. More about it in the following section.
The importance of finding your niche
There are various things you can take into consideration if you have difficulties finding your niche.
Money is important, and if you are a student, it is likely that this will be your top priority. You might take any available job to gain money and experience, and that is fine. However, you might soon realize that working on projects you don't enjoy could quickly lead to burnout. For this reason, it is important to choose something that you are passionate about. You know what your interests and passions are, so make a choice based on them.
Over time, you will develop your style, and your personal brand which you will be associated with. The typography you use, the fonts, the colors, will all be representative of your personality. If you're interested in writing blogs or creating content, you can focus on your niche to develop high quality and engaging content to help promote your brand and personal portfolio.
Take a look at this comparison between a rebranding project and a book cover. Both types of designers excel in their domain, but as you can see, the projects require different skill sets.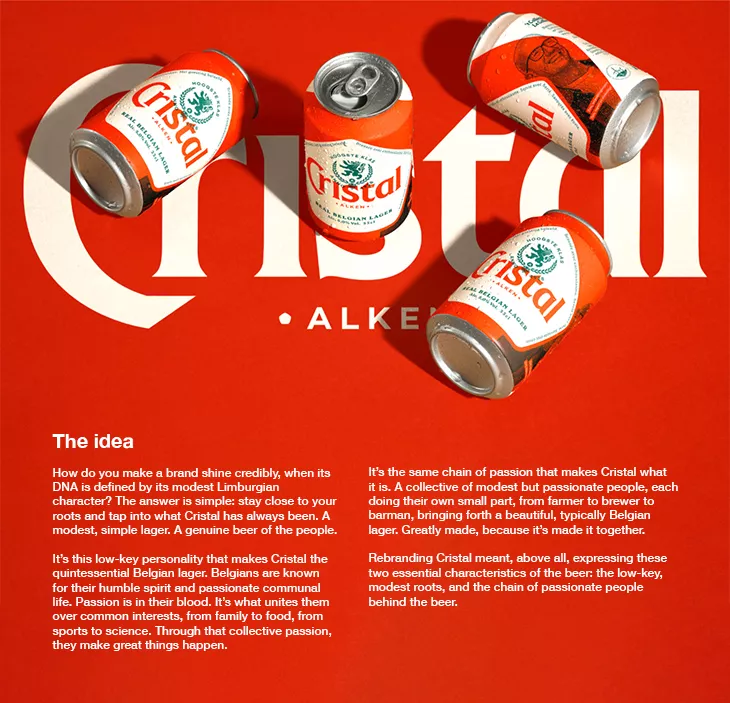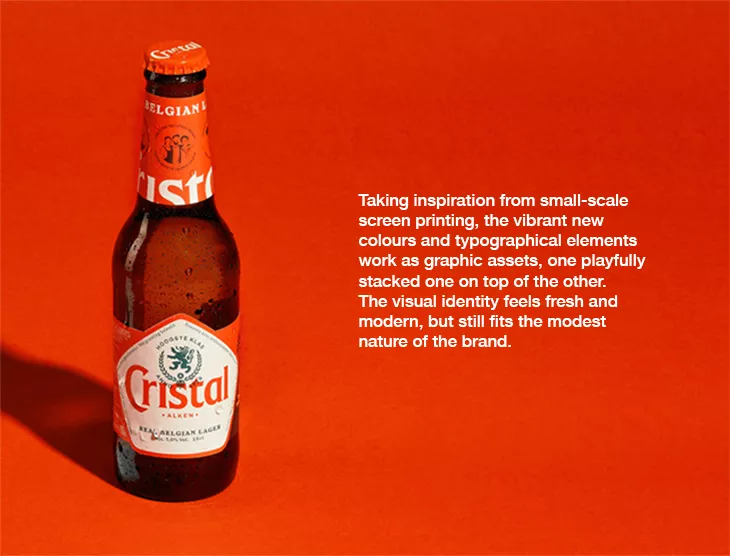 Design consistency is the common denominator for both of the projects. The rebranding one features the same design style across the entire project. The colors, the fonts, typography all complement each other, and what is more important, they offer the product a certain feel, a certain personality. Branding is more than creating a logo design, it is about creating the story behind a product.
Consistency can also be seen in the book cover design. Even though they are different, it is obvious that a single person designed all the book covers. They share the same style.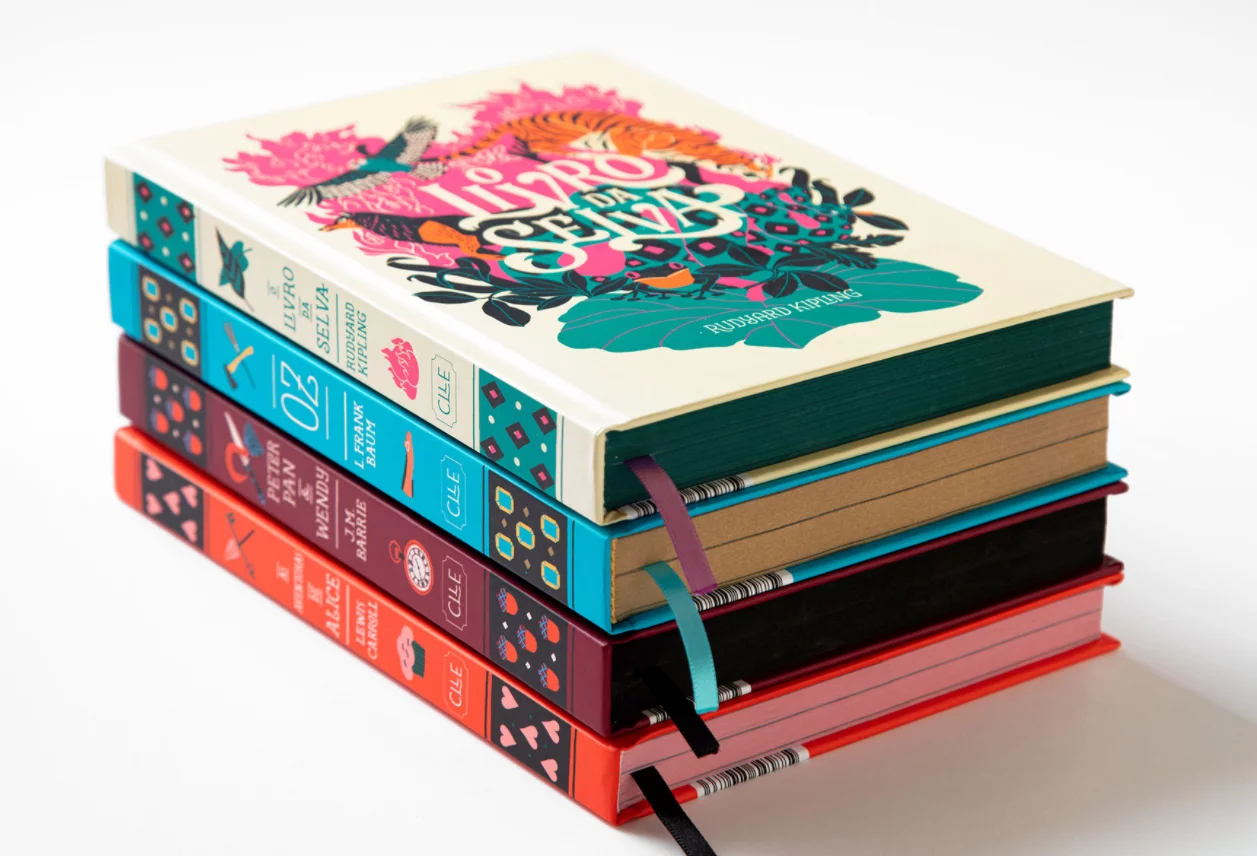 Why going deep is better than going wide
Going deep means that you focus your attention on a particular domain or field. By doing that, your skill level in that particular area will improve, and desirably over time, you will be the go-to person for certain projects.
Going wide means that you spread your focus across multiple areas, and try to gain knowledge from all of them. You will be more experienced in multiple fields, but you won't have a high skill level in any of them. "Jack of all trades, master of none", as the saying goes.
Think about it. Would you hire the same person to paint your walls, fix your plumbing, and install your hardwood floor, or would you hire three different people, each specialized in his/her domain?
According to The Futur, a well-established authority in the design domain, it is better to specialize, than to generalize. The specialization needs to be external, while the generalization should be internal. You can expand your knowledge in different areas, but make sure that people know you based on the skill you are best at.
A short excerpt from the video:
"When you show the world just one thing that you're really good at, they just assume you're good at everything."
Because of the halo bias, or halo effect, people make assumptions about one's qualities. Because one is good at something, he/she must be good at everything. If one is bad at one thing, he/she must be bad at everything.
What do employers look at in a graphic design portfolio?
Once you have gained knowledge regarding your audience and you've established the purpose of your portfolio, the next step is being aware of the dos and don'ts of designing your portfolio.
Quality, not quantity
It shouldn't come as a surprise that you should showcase your best work. That being said, it can be hard to determine what should be considered as the best. After all, you created all of these designs, shouldn't they all be included in your graphic design portfolio?
This one should be pretty obvious, but you would be surprised to find out how often people focus on quantity, not quality when it comes to the content of their online graphic portfolios. Do not overcrowd your portfolio; focus on the high-quality projects, not on the number of projects you can add to it.
Update your portfolio with your finest work only. Do not use outdated projects or projects which could use improvement. Presenting the development process is one thing, using a badly designed project you created in high school is another.
Keep it simple and unique
Did you know that you have around six or seven seconds to impress an employer with your resume? Things aren't different when it comes to your graphic design portfolio. For this reason, your portfolio should have a simple design, so that it can be easily read, but at the same time, it should stand out from the rest.
How do you do that? Simple, offer it some personality. As mentioned, it should reflect your style, your identity as an artist, and as a person. Use your logo, typography, visuals, whatever represents you.
Having a brilliant graphic design portfolio layout can make the difference between getting hired or not. Prioritize the most important piece of information to keep their interest. Take a look at some great graphic design portfolio samples you can use as inspiration.
Present the story behind the work
It is advisable to offer insight into your creative process. Share how the project evolved, by using pictures from different stages of the process. You can share the problems you encountered, and the methods you used to overcome them.
Here is an excellent example that presents the redesign process of a brand. It presents the idea, the problems encountered along the way, and the solution to overcome those challenges.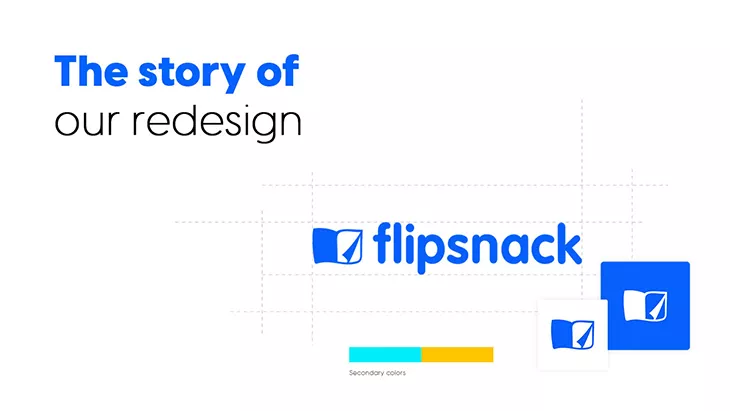 If you were part of a team, mention the role you had in the project. Share how you collaborated with the rest of the members, how all of you, as a team, collaborated to pass an obstacle. How did you adapt to an unexpected situation? What was the result of the project?
Revealing the "behind the scenes" aspect of a project will indicate that you have problem-solving skills, something which an employer will appreciate. Let's face it, it is rarely that a project will run smoothly, going from point A to point B is often intricate.
You can also include a project from start to finish, presenting the work in different stages. As an example, here is a neat video of a logo design project from start to finish.
Update it constantly
You should upload your graphic design portfolio constantly, but remember: quality, not quantity. If you have made changes to some of your projects, make sure to include the updated versions in the portfolio.
Maybe your entire portfolio could use a facelift. If you have some excellent ideas about it, do it. Keep things fresh. As long as the works are top quality, suitable for the objective, and represent your style, include them.
It's also worth mentioning that you should keep a database of these images for quick reference. You never know when you need to update your portfolio, or a client might need a few extra images to seal the deal. Keep them close and ready to go.
Show your work in action
Seeing your design on a computer screen is one thing, showing how it's used is another.
If you designed a logo or a T-shirt, show it off in the real world. Take some pictures of the logo you created hanging on a sign above a coffee shop, or a happy customer wearing the design that you worked hard on.
Using pictures like this gives context to your work outside of the portfolio it's showcased in. It gives the viewer a different perspective on how your designs are used in the real world, and can be used to inspire whoever is reading your portfolio.
Make your contact details visible
Nowadays, everybody has an online profile, and you should make sure that you can be easily contacted in case a potential customer wants to reach you. With Flipsnack you can easily add a contact page in your portfolio, where you can add all your important links..
You can use Flipsnack to either create a portfolio from scratch, use one of the numerous portfolio templates available, or upload and edit a PDF. Regardless of the method you choose, you can add social media buttons, hyperlinks, and so on.
Why not include a hyperlink to your website, or social media buttons of your Behance, Dribble, or any other social profiles? Exposure will be in your favor, so take advantage of these handy features.
Here is an example of a design portfolio template with social media buttons.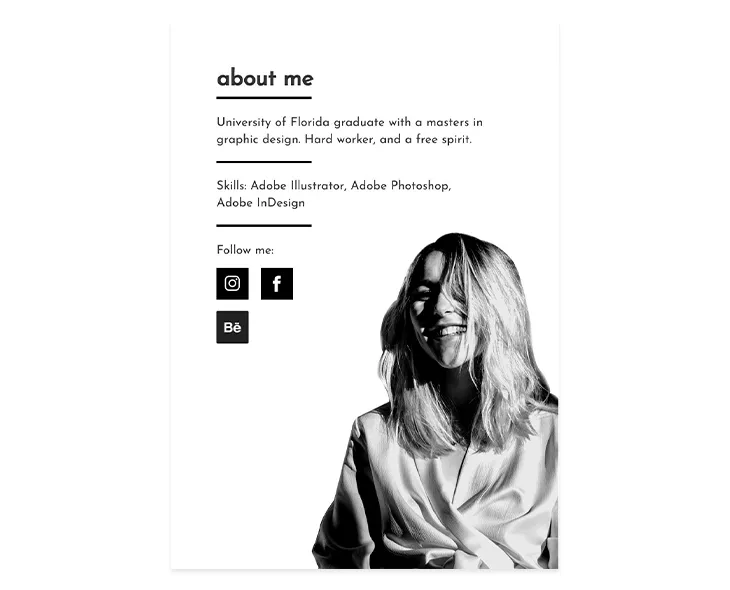 Here is a quick and useful video about adding links through Flipsnack.
What should you not put in a portfolio?
I offered you some tips on what the portfolio should include. Here are some tips on the crucial mistakes you should check prior to submitting your work folder.
Having design or grammatical errors
Using low-resolution pictures
Missing a share button
Not submitting your work for review
Having design or grammatical errors
Nothing spells amateurism more than a portfolio riddled with grammatical errors or even worse, design mistakes. You should prove that you can master the design principles. Before you submit your portfolio, proofread it, ask someone else to take a look at it, as two pairs of eyes are better than one.
Using low-resolution pictures
You might be surprised, but this happens quite often. For whatever reasons, some graphic design portfolios contain low-resolution images. Remember that what might look OK on your laptop screen, might look different on a bigger screen.
Needless to say, if the resolution is low, the quality of the design is rendered useless. If your artwork can't be clearly seen in the portfolio, chances are that it will be ignored from the start.
Missing a share button
As previously mentioned, the importance of social media is paramount. Make sure that your work can be easily shared. People who enjoy what you do might want to share it with others, so you should have a share option on the platform you use.
Maximize your exposure!
Not submitting your work for review
You've looked at your portfolio a thousand times by now, so it's probably old news to you. Having someone look over your portfolio with a new perspective is a real eye opener sometimes.
Even if your content flows perfectly, you have beautiful images, and the contact information is perfectly visible, you never know when the formatting is off or you have a simple typo.
A second opinion is useful for spotting mistakes, but it can also help you improve your work. An expert can provide invaluable feedback, which you can use to develop your work.
Get a reaction and a few different opinions on your portfolio, and try to organize it based on the information you receive. A poorly organized portfolio usually means poorly organized work habits, and that's not good at all.
Negative feedback can be upsetting, and it is very easy to take it personally, but you should remember that your goal is to make progress. Try to take any criticism as constructive criticism.
Free graphic design portfolio templates
If you would like to apply the tips I offered, here is a useful graphic design portfolio template you can use. Click on the template, edit it to your preference, and share it. Good luck!
Modern Graphic Designer Portfolio Template
Here is a stylish and modern graphic designer portfolio. It is perfect as an example of how to make your portfolio unique. It stands out through its interesting color combination, and its fresh look. The layout is nicely displayed, and it contains all the necessary information: an introduction, best projects, and of course, the important contact information.
Minimalist Graphic Design Portfolio Template
Another portfolio that stands out, this time through its simplicity. Sometimes more is less, and this minimalist graphic design portfolio is the perfect example of that. The aesthetics are excellent; it isn't overcrowded, it gets straight to the point. You can see information about the designer: favorite projects, a display of the work, the goals, and contact details.
In conclusion
An online graphic design portfolio can help you in numerous ways: exposure, new job opportunities, a chance to present your art and your creativity. It is your calling card, so it is paramount to use it at its full potential.
In a nutshell, these are the things you should take into consideration to knock your portfolio out of the park:
Know your audience
Adjust your portfolio on a case-by-case basis
Find your niche, develop your brand
Focus on a single skill set at the beginning
Make your portfolio unique and update it regularly
Use top-quality projects only and images of the highest-resolution
Make your contact details visible and include a share button
Submit your work for review