60 marketing ideas to boost your real estate marketing strategy
Today we'll discuss 60 actionable marketing ideas for realtors and real estate agents. You will notice that the list contains lots of ideas regarding social media, website, email, networking, phone calls, communication tips, and so on. So, whether you are looking for some real estate postcards, real estate brochures, or any other material meant to promote you and your overall image, continue reading to see how you can employ these materials for maximum effect.
Getting a real estate license is a minimum investment of your time and money, and it's the first step to a wonderful and rewarding career. But before you get to the "rewarding" part, it requires a lot of work and stress. Newbies usually don't know where to start and what to do. This is where this article comes in.

When you think of real estate marketing strategies you have your eyes set on a specific goal. To sell! But before discussing a real estate marketing strategy, we have to ask ourselves: What does this strategy imply? What are the building blocks behind it? Below you'll find the aforementioned marketing ideas. These ideas withstood the test of time and have proven their efficiency countless times.
You can use these ideas if you're just starting out, need inspiration, or want to try something new, you will certainly find something helpful in this article. What is the best advertising for realtors? Let's find out!
Real estate marketing ideas to help you engage with your audience
1. Write smart listing descriptions
No matter the marketing materials you use or are working on, the point is you need to stand out. How? The first step is clever writing. At the forefront of any good real estate marketing strategy lies a good story.
Write attractive listing descriptions for each house that you want to sell or rent, highlighting the best features and unique amenities. Mention all new improvements and use words to paint a picture of what living in that house would feel like. This is a good example: "Soak in the hot tub and relax after a hard day at work."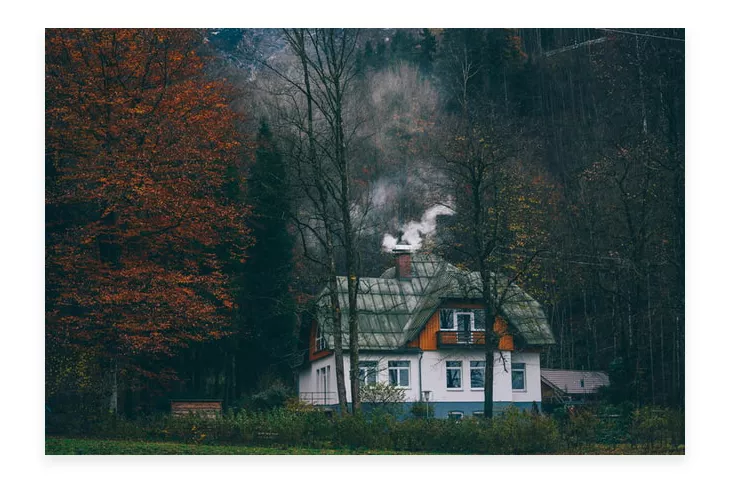 If your real estate brochure highlights a house, then make sure you connect the object with a feeling. In this case, home is the altar of relaxation after work. A good listing description has the power to transport the reader into the setting that you are describing and make a potential client grab the phone and call you.
Phrasing such as 'weirdly wonderful' and other of the sort may seem a bit brave, but they have the advantage of creating a bit of shock. They claim a place in your memory exactly because of this. The Internet is full of creative real estate descriptions, so don't be lazy. Walk that extra mile.
2. Professional photos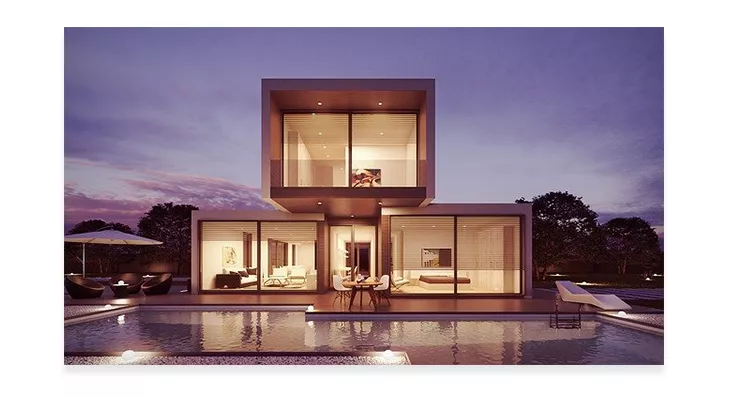 Photos are incredibly important for real estate, perhaps even more important than descriptions, so don't underestimate their power. According to realtor.com, about 92% of home buyers use the internet for home searches. Can you guess what is the first thing people will notice on your site? It's photos! They can make a house sell faster, and for more money. But, if you only have small photos, taken with your phone camera, that isn't going to encourage anyone to even read the description. Always make sure your real estate brochure is equipped with professional photos.
A professional photographer will know what it takes to highlight a house: angles, light, editing. Hiring a photographer to do this is the best option, but if you don't have the budget you can do it yourself, with a good camera and maybe some study. Remember that a good photograph will have a positive emotion associated with the home.
3. Virtual tours
What is better than a photo? A 360-degree panorama! It's a unique and exciting way to let visitors fully immerse themselves in a beautiful room or garden. Virtual tours are a fantastic way to present your best properties. Your viewers will be able to look in any direction, side to side, to see all the details of the place! Embed these virtual tours on your site and you're guaranteed to impress your visitors. People like to hire experts. Virtual tours will make you look like one.
Real estate content marketing ideas
4. Videos
Videos are a fantastic marketing tool for all businesses, but they work especially well for real estate. Make videos presenting your best properties to show off the listings you represent in an attractive and engaging way, and to attract new leads.
Check out this video for some digital marketing ideas that could give you some inspiration.
5. Put customer testimonials on your site
Testimonials and reviews help generate social proof, making you and your business seem more trustworthy. How does this work? People tend to follow others like them, so if they read about a person who was in a similar situation, they are going to pay attention and take advice from that person. Think of testimonials as your real estate marketing strategy's bulletproof vest. Not only do they work, but they also help eliminate doubt from people's minds.
This is how testimonials work. Make sure you include testimonials from various people who have relatable stories.
6. Blogging
Blogs are a more indirect approach than say a real estate postcard. You will not see results right away, but it will definitely be well worth the effort in the long run.
A real estate blog is going to take some effort in maintaining it, but all the work and time invested in it will eventually pay off. Having a blog is a great opportunity to present your experience as an agent, drive business to your agency, get more traffic to your site, and show your understanding of the real estate market.
Use ads, emails, and all online wizardry when creating your real estate marketing strategy
7. Ads in online newspapers
Online newspaper advertising still offers value to realtors, even now, in the digital age. You just have to find an attractive local newspaper that brings in quality leads.
Don't think of newspapers as some kind of Middle Age real estate marketing strategy. They are much more than that. Although old, it's still prevalent in most lives. Many people still access newspapers for information (be it online or in a physical format) so try to involve them. Use online newspapers to promote yourself through the power of that community. They already read it. Why shouldn't they get the chance to know a bit about yourself also?
8. Targeted FB ads
Newspaper ads are good, but online ads are even better.  Even running a $5/day Facebook campaign can generate good leads, with the right campaign settings and the right ad. If you've never done this before, here's what you need to do. Select some houses in different price ranges and write a short, interesting headline/ ad text. The headline should stick out among all the other boring ads, so make it interesting. Add pictures of houses and target first-time homebuyers and renters for your audience.
Apart from targeting Facebook's custom audiences, by installing the Facebook Pixel tag, you also get the chance to do some remarketing, by targeting your own website visitors or even flipbook viewers.
9. Google Ads  
I found a really interesting suggestion from a Quora user, that is worth sharing with you. The idea is that you can easily swipe leads from Zillow through Google Ads, and pay less. If you try to target "Homes for sale San Francisco" you'll have to pay about $2.94 / click, but… if you target "Zillow San Francisco", you'll only have to pay about $0.40/ click. Here's the entire post.
Nice trick, right?
Google's display ads are targeted locally, like Facebook's, but here you also get a location option: 'People in, or who show interest in, your targeted locations.' Relative to your intent, you can try a more hyperlocal approach to your real estate marketing strategy, and target specific geographic locations near to you. The key here is 'local'. Or, you can go for a broader approach if, for instance, you want to target your whole state. The choice is up to you, just don't forget to spend wisely.
10. YouTube Ads
If you have already made some videos to present your listings, why not use them in a Youtube campaign? Limit the audience to only viewers in your city/ area. Youtube is a very popular platform so many people will see your ad, and a certain percentage are going to click the ad, and hopefully call you to see a property.
11. Retargeting
It usually takes people between 2 weeks to 4 months of research before they make a property purchase. That is a window of opportunity that can be leveraged through retargeting, to remind all your website's visitors about you, and encourage them to come back. These people showed an interest in your website's listings, so they are qualified leads.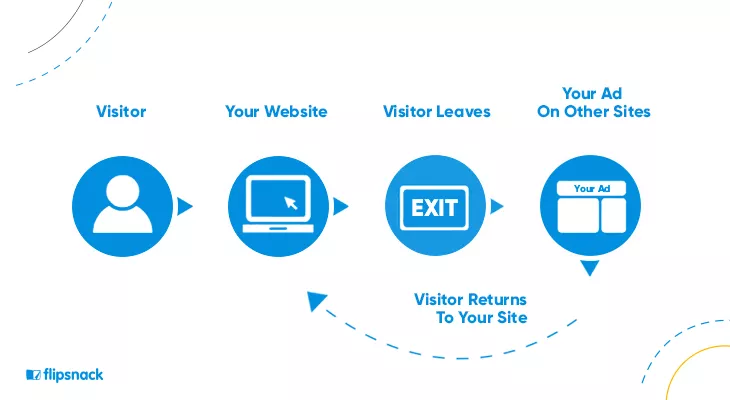 If you set up a retargeting campaign, they will continue to see your ads when they see other websites, and you will not waste any money on other uninterested audiences.
Retargeting usually has higher conversion rates. Just sayin'.
12. Automatic email marketing campaigns
By automating your email marketing campaigns, you can make your life much easier. Placester published an excellent article on email marketing campaigns that we recommend reading. Many tools can help you send out an automatic email, like Mailchimp or Constant contact.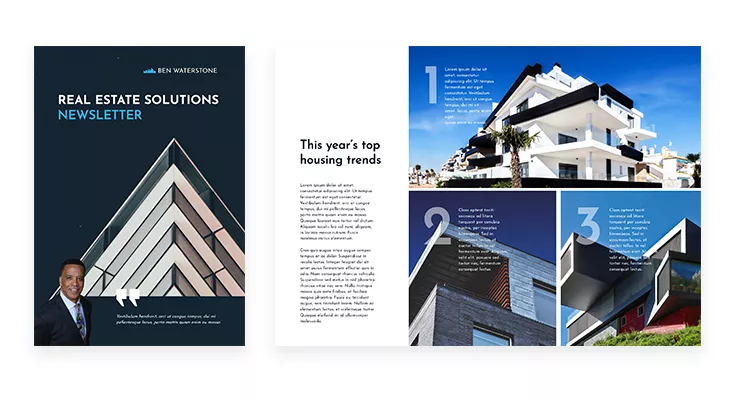 An online real estate newsletter, for instance, can achieve great results. You keep your current and prospective clients informed and up to date while at the same time maintaining an active online engagement rate with them. Engage and inform are the pillars that support this real estate marketing strategy, and they should always have a place in the back of your mind.
13. Quick, informative replies
You should have constant access to email, so set it up on your smartphone. Keep an eye on your inbox and check notifications. Respond to all queries, as soon as you can, even if you don't have time to write a long reply. Use email to encourage leads to give you a call for more details or to set up a meeting.
14. Email signature
Keep your email signature simple, but include the following contact info:
Name
Job title, Company name
Office phone number
Mobile phone number
Website link
Optional: social media profiles
Real estate business cards are a prime example of an effective signature. If you think about it, they contain a glimpse of your professional self, and as such, they should always be present in your pocket. Business cards have been along for a while now, and there is no sign that they will disappear. Nor should they! They can make a first great impression revealing what type of professional you are. They also contain your immediate contact information so it only makes sense to use them as often as possible.
15. Flipbooks
Make your real estate brochure or presentation more interesting, by turning it into a flipbook. It's super easy, looks beautiful, and it's highly sharable. You can even embed it into your site if you wish. Just sign up for Flipsnack, and create a flipbook from a PDF or from scratch. You can even add videos and links to your real estate flipbook. There are lots of real estate professionals who use Flipsnack to present their listings. Here's an example:
Social media and Internet presence advertising ideas for realtors
16. Flipsnack profile
Display all your real estate flipbooks on your own profile, for free! You can customize it with a cover and profile picture, and use your profile as a "mini-library" where you send your leads to see all your listings in a beautiful, engaging format.
If you don't have the time or resources to invest in a website, then make sure to take advantage of our platform fully. You can display all your listings on Flipsnack, by using various types of publications. Magazines, brochures, online newspapers, and many more. There are multiple ways in which you can use Flipsnack, don't let the right one slip through your fingers!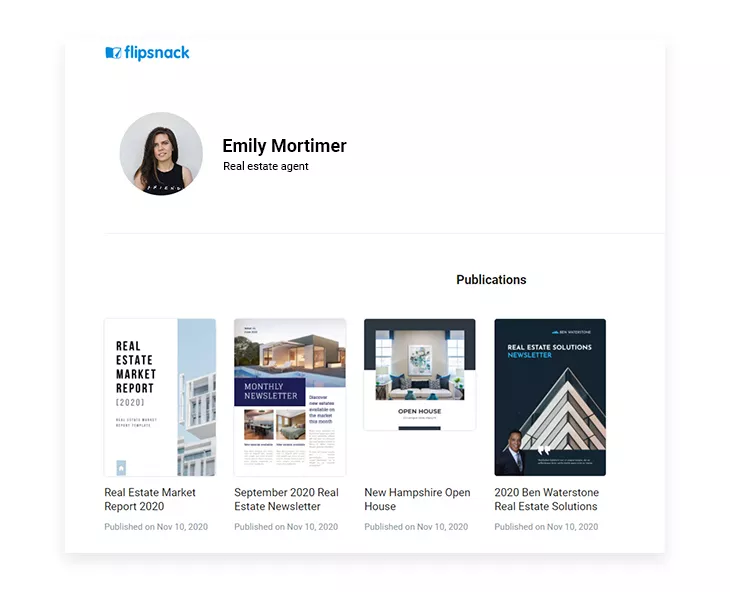 17. Facebook page
Nowadays all businesses are expected to have a Facebook page, so whatever your real estate marketing strategy may be, it must include one. It's super easy to make, and it doesn't cost a dime. Create a page and use it to promote your properties and to engage with your audience.
18. Boost posts
If you have low engagement rates on your Facebook page, you should try boosting your posts. Add a pic of a house, a brief description, and the link to the listing on your website. After you post it (like a regular Facebook post) click the boost button. The next step would be to select the target audience: go for a local audience, and target only people who you think would be interested in that type of property. Set the budget: even $10/day can make a difference.
19. LinkedIn profile
I already noted that your real estate marketing strategy should definitely include Facebook. But that's not enough. although you don't necessarily have to use all social media platforms, you should be on Facebook and LinkedIn. LinkedIn is the best network for professionals like you. It's a great place for networking, and it's like an online business card. Make sure you fill in your summary, education, experience, and so on. If you're willing to go the extra mile, start a LinkedIn company page.
20. Twitter
There's a Twitter for real estate tutorial here, so check it out. It explains all the steps you need to take to build an audience there, engage them, and find leads through Twitter.
Sotheby's is just one example of beautiful highlighting through Twitter. There is no harm in a bit of innocent spying, so take a look at how big real estate companies use Twitter to their advantage.
21. Craigslist
Yes, Craigslist is a way to generate qualified real estate leads, and it costs absolutely nothing to use! It makes perfect sense when you come to think of just how popular that platform is.
There are many guides online on how to generate leads using Craigslist, be sure to check some of them out.
22. Real estate WhatsApp and Facebook groups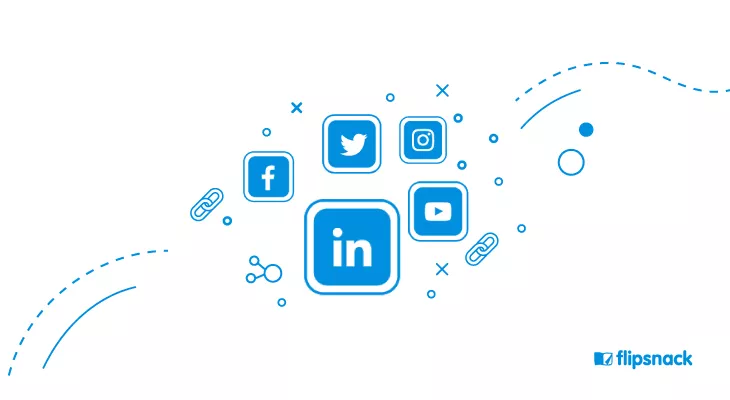 These local real estate groups are gold. Find out if there are any dedicated Facebook or Whatsapp groups in your area and join in.
You can also create a group yourself. If you have an already existing community, no matter how big or small, unite it under Facebook's banner! The Internet abounds in groups of people, and Facebook is no exception. There are already some very popular real estate groups out there, you just need to find your right spot.
23. Lead generators
Some realtors have success stories from using lead generators, while others think they are not that effective. Like them or hate them, these websites are widely used by realtors, so they deserve a mention. By far the most popular ones are Zillow, Trulia, and realtor.com. There are lots of other places real estate professionals can buy leads, so you don't just need to focus on the biggest players, but could find more success by casting your net wider.
Always stay active
24. Partner with real estate online brokerages
By partnering with an online brokerage platform like Movoto or Redfin you can receive qualified leads, expand, and grow your network.
 25. Attend real estate related events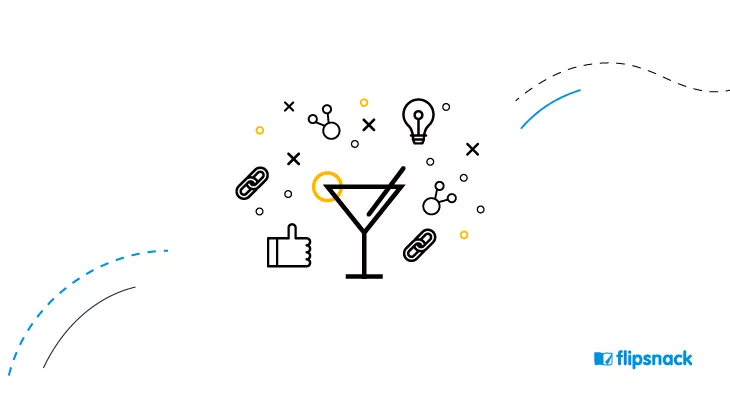 Go to trade shows and other real estate-related networking events. It's a great way to meet people who can help you later.
26. Professional real estate business cards
Just like your phone, you should always have some professional business cards in your pockets, ready to hand out. Make sure they look professional and that all your contact info is correct.
27. Start a direct to door marketing campaign with door hangers
One way to get your door hangers distributed is to put on your running shoes and go door to door in your residential area.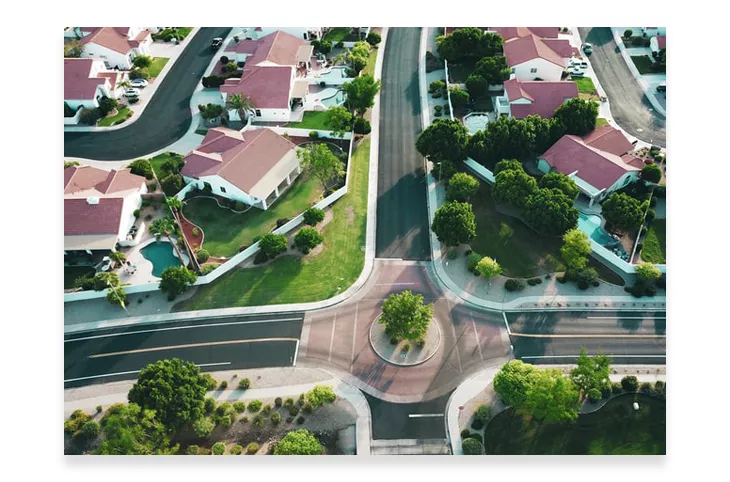 28. Prospecting for expired listings
Did you know that prospecting for expired listings can be a great way to find leads? I didn't know until I found this video. Make sure to check it out and let us know what you think.
Website or blog ideas for real estate agents
29. Create a website, if you don't have one already
Nowadays you are expected to have a website for any business that you have. But in addition to that, a website is a great way to capture leads organically online. You can update your website in your spare time, between calls and meetings.
Although creating a website as part of your real estate marketing strategy isn't the easiest step, it's definitely worth it. Arm yourself with patience, follow some basic steps, and you're already on the right track.
30. Make your website look professional
Your website should have a clean, professional, uncluttered look and feel because you want your clients to be able to find your listings easily.
31. Optimize your site for local searches
It's beneficial to study a little bit of SEO, to increase your odds of getting found on search engines. Your focus should be local traffic, so remember that your main keywords should include the name of the city or area that you work in.
32. Optimize for mobile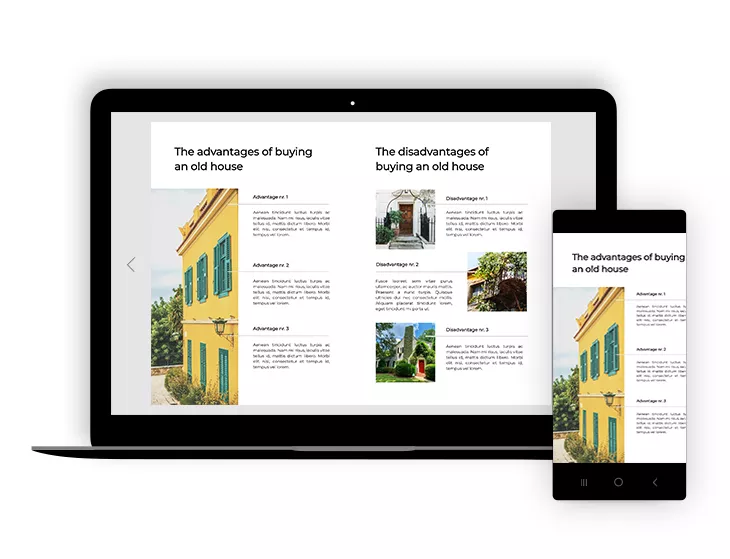 Basically, your website has to look great and load fast on smartphones. If it doesn't, people will abandon it very quickly, and your site will also get penalized by Google. If you don't really know what to do about this, you should talk to your webmaster. He'll know what to do.
A real estate marketing strategy based on people
33. Don't forget your past clients
Your past clients can be your biggest referrals. A happy client who felt like you did a good job helping them sell, buy or rent a house will recommend you to others. Keep in touch with them after the sale and remind them you're still in business. You can do that via email or by sending them thank you notes, birthday and anniversary cards.
34. Continue to be helpful right after a sale
If you help someone buy a house, make sure you're still available and helpful to your clients even after you get your commission. Call them the next day to say thank you, ask them if you can provide them any helpful materials or information.
Or even provide them with some contact information from a renovation or moving service. It's a little thing that can go a long way. Surely you had the previous contact with some companies providing these services. By simply giving your clients their number you show that you care about more than just selling. You care about the whole process, and more importantly, you care about them, the people!
35. Always call after a house visit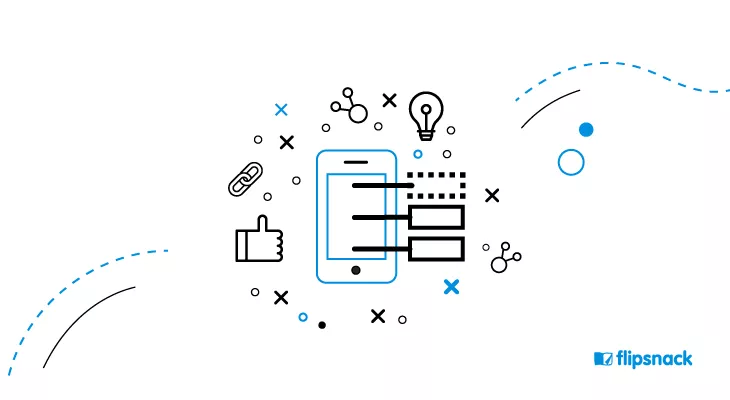 Even if your leads decide that they are not interested in what they saw, you should still call them to thank them for their time and suggest other options that might be a better fit for them. Always put on your best face, give leads your best.
36. Hold open houses
It's smart to expose houses to the largest number of buyers, right? It increases the odds of selling the house, and it also places you in the same building with a large group of people who (1) leads and (2) can provide leads. Here's a handy article with tips on hosting a successful open house.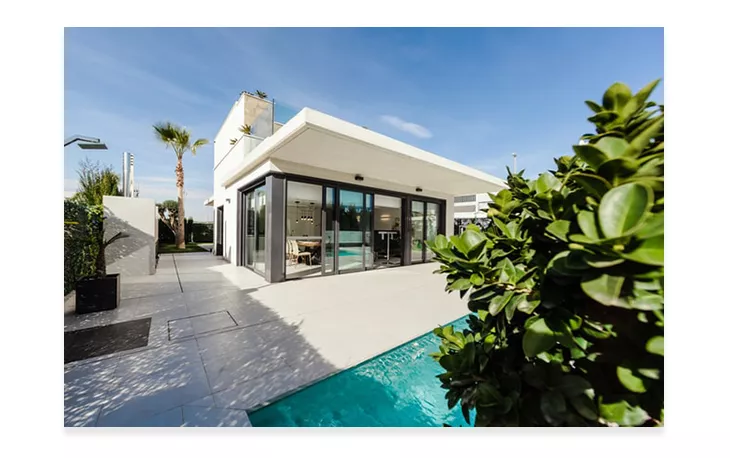 You can start by creating and launching different real estate brochures into the wild or playing with some paid ads. Maybe even put together an email campaign. Whatever your choice, large crowds mean more prospective buyers.
37. Ask for referrals
Outbound Engine did a study on 500 real estate agents and it revealed that 75% of their business came from referrals and that only 20% of their past clients were sending them leads. In other words, 20% of their past clients were responsible for 75% of their business. If you want to increase the percentage of clients who recommend you, the way to go is to ask for referrals.
38. Incentivize referrals
Incentives can be a great method of generating referrals for successful real estate professionals. Incentives can range from a simple gesture that will surprise and encourage the referral, like a thank you note, flowers, chocolate, to bigger rewards based on the business generated. Other incentive ideas: concert tickets, game tickets, dinner at an expensive restaurant, or even monetary rewards.
39. Get referrals from other agents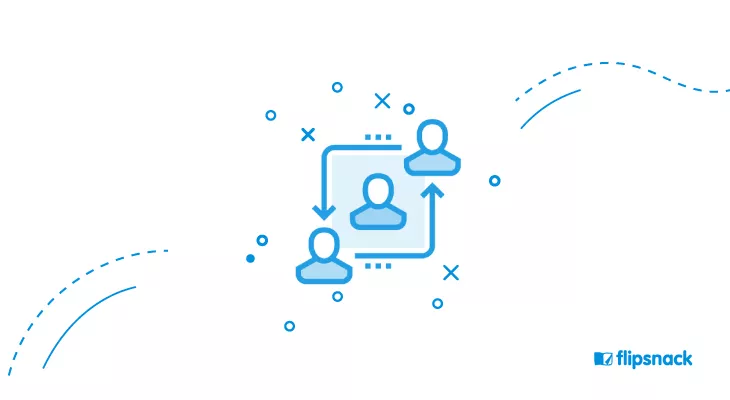 Sometimes realtors need to refer clients to other real estate agents from another region or country. If you're in Seattle and want to buy property in Miami, you'll probably go to a local agency that will help you find a realtor in Miami. Yes, sometimes realtors help each other for the benefit of the client, so go to networking events and befriend other realtors.
Don't think of your real estate marketing strategy as some kind of lone survivor in the world. Solidarity can be a huge card, and you should definitely consider adding it to your deck.
40. Build relationships with collaborators
In your job, you'll often meet loan officers, mortgage brokers, housing inspectors, and people from construction companies. Who do they meet on a regular basis? Leads. It would be highly profitable to befriend them and get them to recommend you or hook you up with clients.
41. Sphere marketing
Sphere marketing is reaching out to people in your sphere of influence: acquaintances, family, friends, specifically to ask for leads. It doesn't have to be annoying and aggressive, you simply have to make sure that the people that you meet know what you do, and that when you ask for leads you ask casually.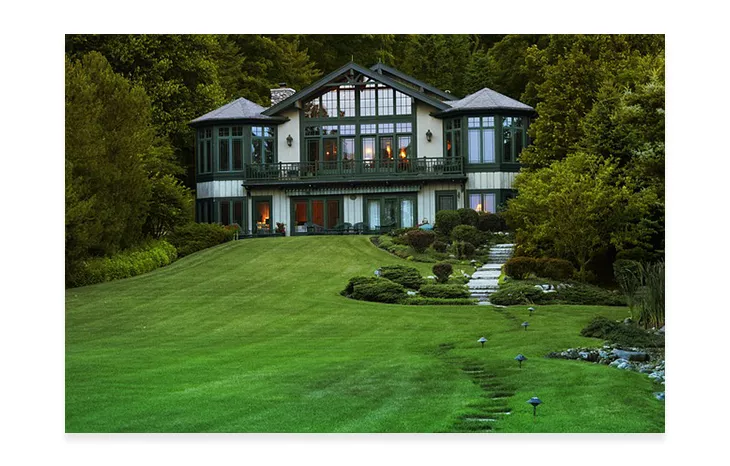 Creating a flipbook and asking them to take a look is a great start. You showcase your listings while at the same time creating a library of prospective properties. Apart from this, you can download Flipsnack's app and, if the word of mouth reaches out, you will always be prepared with the right listing for the right person.
42. Build a database
You figured out what your real estate marketing strategy is. Now you need to store all that relevant data regarding listings, properties, and clients. You need to build a strong database in which you input all your contacts and connections. Add in all the people that you have contacted through phone calls, newsletters, personal notes, or visits.
Divide the list into categories: people who will always refer you, people who will only if you ask, new leads, and people that are not qualified leads.
43. Initiate calls and meet-ups
Your database isn't going to help you much if you're not proactive. Get your phone and call your leads and initiate meet-ups regularly. To be a good real estate agent you need to be a good communicator, to like to talk on the phone, and to be around people.
44. Create a contact management system
You need to constantly work on your database: adding and removing contacts. You can do that manually or use an online contact management system that will automate some of your work and send you reminders: who you need to call, email, or meet.

Read about the current best CMS systems for you, and make an informed decision. There are plenty out there, so surely you can find something suited to your needs. WordPress may be the most popular and, in many cases, the most cost-effective choice in terms of value for money. But don't get lost in statistics. Go out there, spread your antennas, and find which CMS platform works best for you.
45. Get an assistant
Once you get too busy and you feel like you can't keep up with your database, you should hire an assistant who can take on prospecting leads. This can really take your marketing to the next level.
Sure, this idea works better in the long term, after you've consolidated your name in the real estate circles. Nevertheless, it's worth mentioning and it's definitely worth considering. The time and energy you save by hiring a personal assistant can be allocated elsewhere. You can use the time you have to garner new leads, come up with new ideas for your blog, attend real estate meetings, and so on. Time is a resource that needs to be aptly spent, so make sure to take advantage of any possible method of saving as much as humanly possible. Your brand is growing so you'll need it!
46. Connect with local press
The local press can be a place to promote your business indirectly. You can write press releases or reports about the local real estate market, pricing trends, and so on. At the bottom of the press release, you should include your contact info and availability to answer any questions journalists might have about your piece. Send your article to local newspapers, radio, and TV. If you have any prior connection to journalists contact them directly.
If not, then social media can be your best friend. Search for groups, find your local press' page, and give them a node. Just remember to play your cards right. You don't want to be perceived as annoying. The local press usually has sections dedicated to real estate.
Take advantage of this and combine it with one of the first steps outlined earlier: clever writing. Here is the perfect place to showcase not only your listings but your linguistic prowess as well. Sure, people are bombarded with real estate flyers all day long. But if you use the right pictures and the right words, chances are you'll catch a place in their memory.
47. Offer free market reports on your site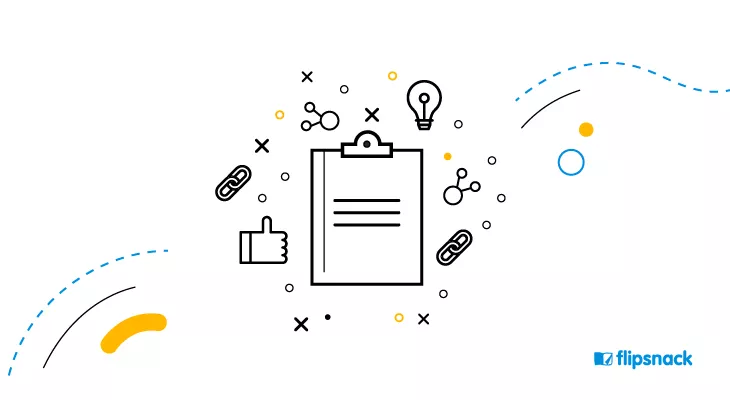 Since you're interested in marketing, you probably heard that "content is king," which means that high-quality content is the best way to promote any brand/ company. Realtors can create quality, data-driven content in the form of reports, so we encourage you to do this.
You can build graphs showcasing your client satisfaction rate. If you are thinking about applying for a real estate position as part of a company, you can make your experience quantifiable by which type of properties you had the most success selling.
Put it on your website to build your authority, promote it on social media, send it to the local press, etc. Always look to promote your products or services on social media! If you invest some time into creating an insightful report, you will certainly get the media's attention.
48. Develop an app
If you want to go the extra mile, you can also develop an app for iOS and Android. However, the simplest and most effective way is to just have your website work nicely on mobile browsers.
Investing in an app is useful for a number of reasons. Mainly, you get to send in-app messages to your current and potential clients. Apart from this, it allows you to have your portfolio presentations at hand, always ready to be shown. Instead of sending an email with a listing, you can seize the moment and showcase that listing right on the spot.
49. Educate yourself
Your education will provide you the knowledge you need to become a better realtor, which will help you do more sales. So invest some time in your real estate education, more than just the minimum required to pass your exam. There are some excellent resources online, free of charge, so all it takes from you is to be willing to learn, spend time reading, and practice what you learn.  
You can search for some online real estate schools, as they can provide you with the necessary means to cement new information and make your weapons arsenal more complex. In this day and age information is readily available, at the expense of only a few bucks and a couple of clicks.
Many don't take advantage of this. Make sure you're not one of those guys. 360training, for instance, provides such real estate online courses. They are maybe some of the ones you should definitely check out. Search, filter, apply, learn. These are the four pillars of any active and efficient professional, and as such, should be at the very roots of your real estate marketing strategy.
The best marketing for realtors means making the best first impressions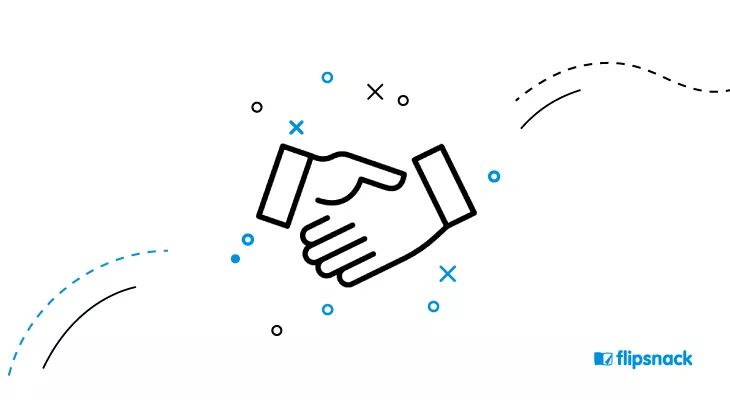 50. Treat everyone like a potential customer
I recently read about Bob Golomb, the sales director of the Flemington Nissan dealership, who sells on average 20 cars/ month. That is more than double what the average car salesman makes. One of his secrets is that he tries never to judge anyone on the basis of his/ her appearance. In his own words: "Prejudging is the kiss of death. You have to give everyone your best shot." – Malcolm Gladwell. Blink: The Power of Thinking Without Thinking
He assumes that everyone who walks in the door has the exact same chance of buying, so he gives everyone his best shot, and it pays off. Buying a car is a huge commitment, just like buying a house, so you can apply this principle in your own business.
51. Be nice, thoughtful and attentive
Maya Angelou has once said, "I've learned that people will forget what you said, people will forget what you did, but people will never forget how you made them feel." If you think about it, it's true. Apart from investing in real estate brochures, real estate cards, and presentations, remember to be nice to all the people that you talk to or meet with. It will give you a competitive advantage.
When I was looking for an apartment 2 years ago, I met with several real estate agents. I don't remember everything they said but I remember their attitudes: there was the "I-know-it-all guy", the "I-love-talking-about-myself guy", the "I'm-just-so-bored lady" and also a really nice guy who made us feel like he really cared. Put care at the forefront of any of your current or future real estate marketing strategies. Most of the time, the best real estate advertising ideas boil down to exactly this: empathy.
52. Remember and use names
Humans are wired to produce an emotional response every time they hear their names. When someone uses our name we know they know us and it makes us feel important. Make a habit to use the names of your potential customers while talking to them. They will remember you as the person who paid attention to them. It's a small detail, which can make a huge impact.
53. Smile and dress well
The first impression is important, and often a first impression is made before you even get a chance to open your mouth, so looks matter. You don't have to be Angelina or Brad. You simply have to care about your appearance. Don't be sloppy.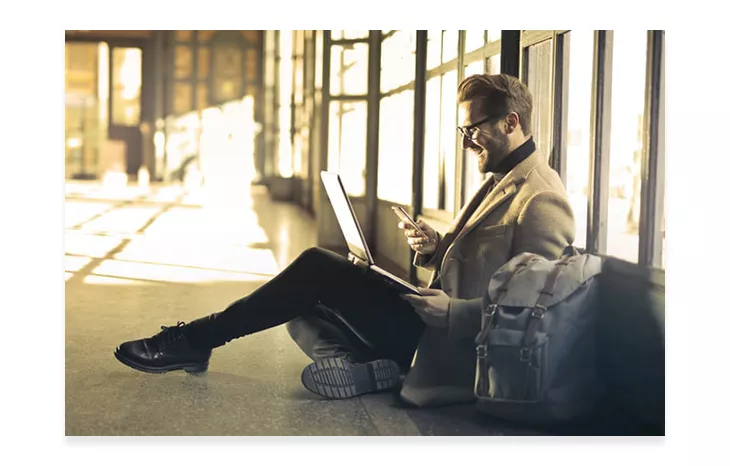 Smiling will make you look friendlier and more approachable.
54. Be available
As a realtor, you have to always be available and have a flexible schedule. If you're not available, someone else is.
55. Join a team / get a partner if you can only do part time work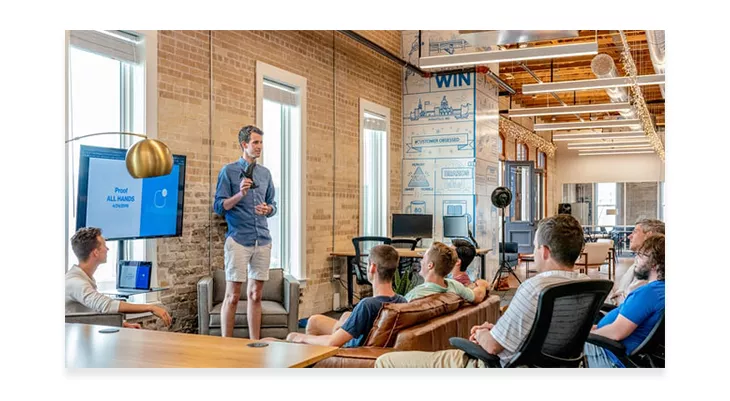 If you can only do part-time work at this point, you must have a partner or a team who can fill in for you while you're not available.  
A real estate marketing strategy based on accessibility and openness
56. Be accessible on multiple channels
The life of a real estate agent is full of conversations, both online and offline. You need to be accessible on all modern communication channels: phone, email, and even WhatsApp and Facebook chat.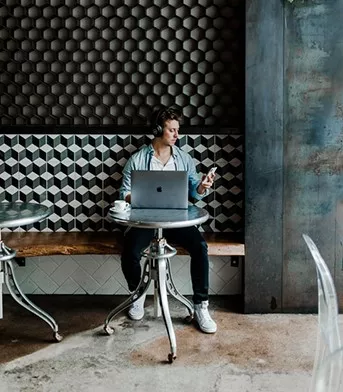 We already mentioned social media groups, so check them frequently, or better yet, enable special notifications for them. A group's activity depends on its user base, so if you target those specific with lots of people, you can rest assured that your notification panel will be buzzing with prospective clients.
The key point you should take out of this real estate marketing strategy is that your success depends solely on you! If you stay connected, then your name will be mentioned in people's circles. And ultimately, that's all you need. Your name is in the right context. Literally think outside the box, as most connections are formed indirectly, without you even knowing.
57. Be responsive
Respond to emails in a timely manner, and pick up the phone! Often, some of the best advertising ideas for realtors boil down to being present.
Check all your social media accounts at least daily and reply to all inquires.
58. The phone is your best friend
The phone is every real estate agent's best friend. It helps you keep track of all of your tasks and organize your schedule, but most importantly, it's your connection to your clients.
This is why you need to keep your phone within reach and answer all your calls. If you can't pick up because you're showing a house or you're engaged in another conversation, call back as soon as possible.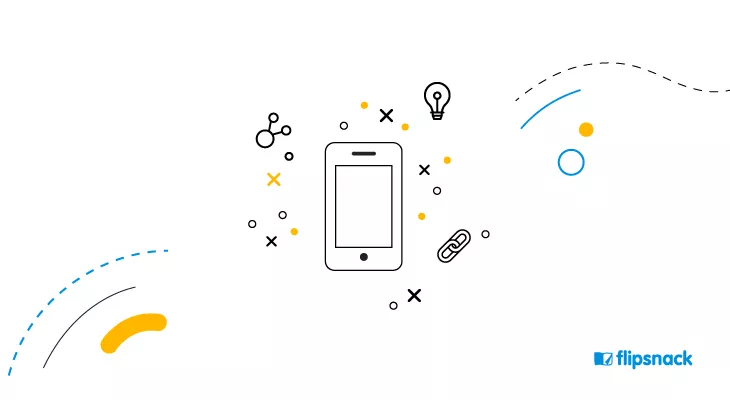 Set reminders and have some message templates prepared for situations like these. It's only normal that there will be times when you can't answer the phone. But this is no issue as long as your client is assured you noticed their call. Stay away from default messages like 'Call you back' or 'Can't answer right now.' They're too impersonal.
If you're in talks with one, two, twenty customers, then make sure to have a personalized message prepared for each of them. I know it sounds like too much work, but ultimately, in a sense, they're your business partners. You want them to feel treated not merely as clients but as friends or partners.
59. Professional voice mail message
Your real estate brochures are kicking in and they're generating a lot of buzz. Every once in a while you're not going to be able to answer a call, and it will go to voicemail. Make sure you have a professional voice mail message, something like: "Hello, you've reached Agent X. I'm unable to take your call right now. Please leave a message and I'll get back to you as soon as possible"
60. No goofy ringtones, please
Your phone is going to ring a lot, hopefully. It will often happen during client meetings. Pick a classic ringtone that isn't going to make you blush when you hear it.
Conclusions

As you can see, coming up with a real estate marketing strategy is more than just having a fancy real estate brochure or real estate postcard. It does encompass those elements, but it goes beyond them. You need to think of yourself as more than a real estate agent. Like an octopus, you have to extend your tentacles in every direction. 
And although it may seem like a laborious and overwhelming process, we are confident that by employing some of the steps we've outlined for you above, you can come up with more than just a real estate marketing strategy. You can come up with novel solutions and propositions. With ideas, your clients may haven't even thought about it yet. It's all up to you. The strategy, the same as the listing, is in the palm of your hands.