Free November 2018 wallpaper calendars
The last month of autumn is here. Winter is coming! November always reminds me that chilly days are near and I've got to be prepared, even if I don't want to. Let's be honest, who wants to welcome the frosted mornings, early darkness and cooler temperatures? But we've got great news that will warm you a little bit. Our new free November 2018 wallpaper calendars are ready to brighten up even the coldest days!
It's no longer a mystery to you that our calendars are always free, waiting for you to download them. With just one click, the desired wallpaper calendar is yours! As simple as that! We have made 2 different designs and they both come in 3 sizes so you can use them for any device: for your desktops, tablets, and smartphones. This is simply amazing, right?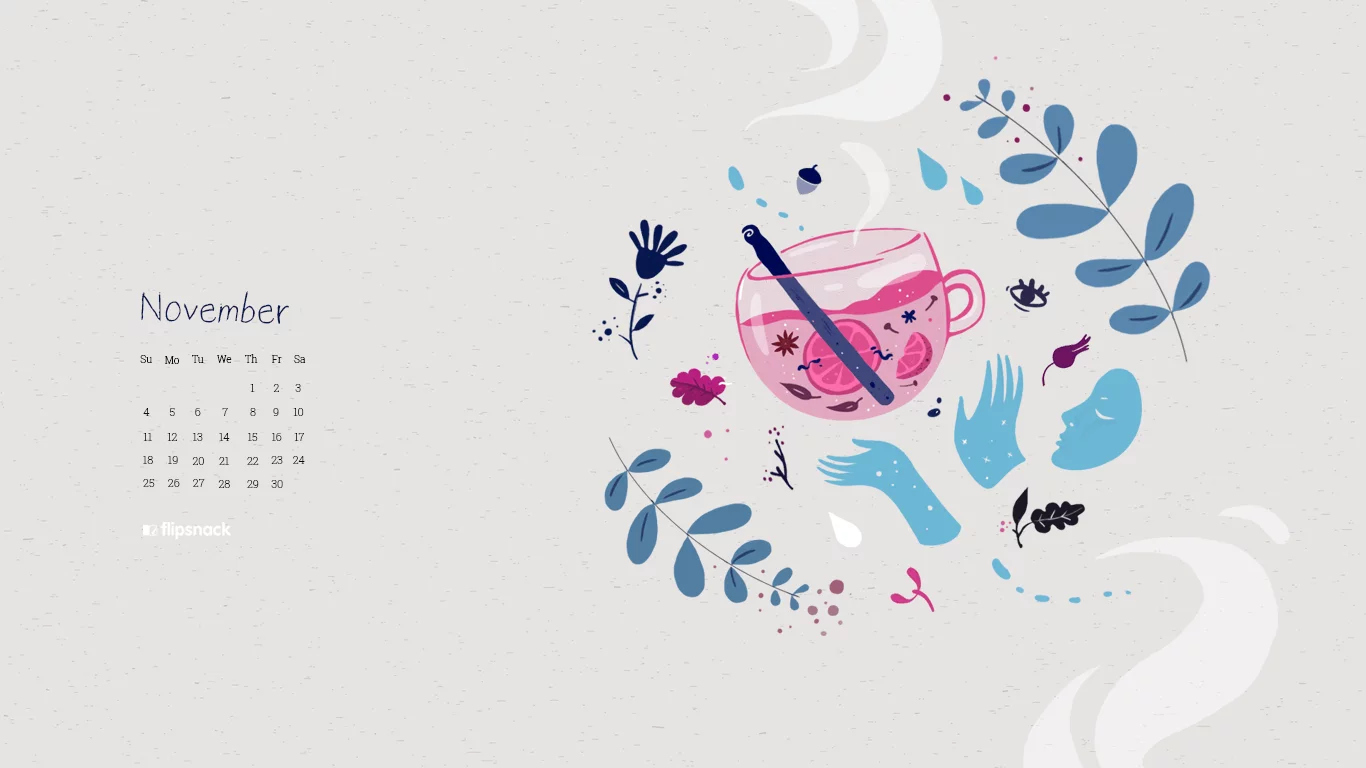 The first calendar suggests that November is a month of quiet, cuddling and contemplation. It's the time when we rather stay inside under a cozy blanket, reading a good book, with a cup of hot mulled wine in our hand while it's raining outside. It's true, November brings gusty winds and more wet weather, but it also brings the anticipation of the most wonderful time of the year which is Christmas!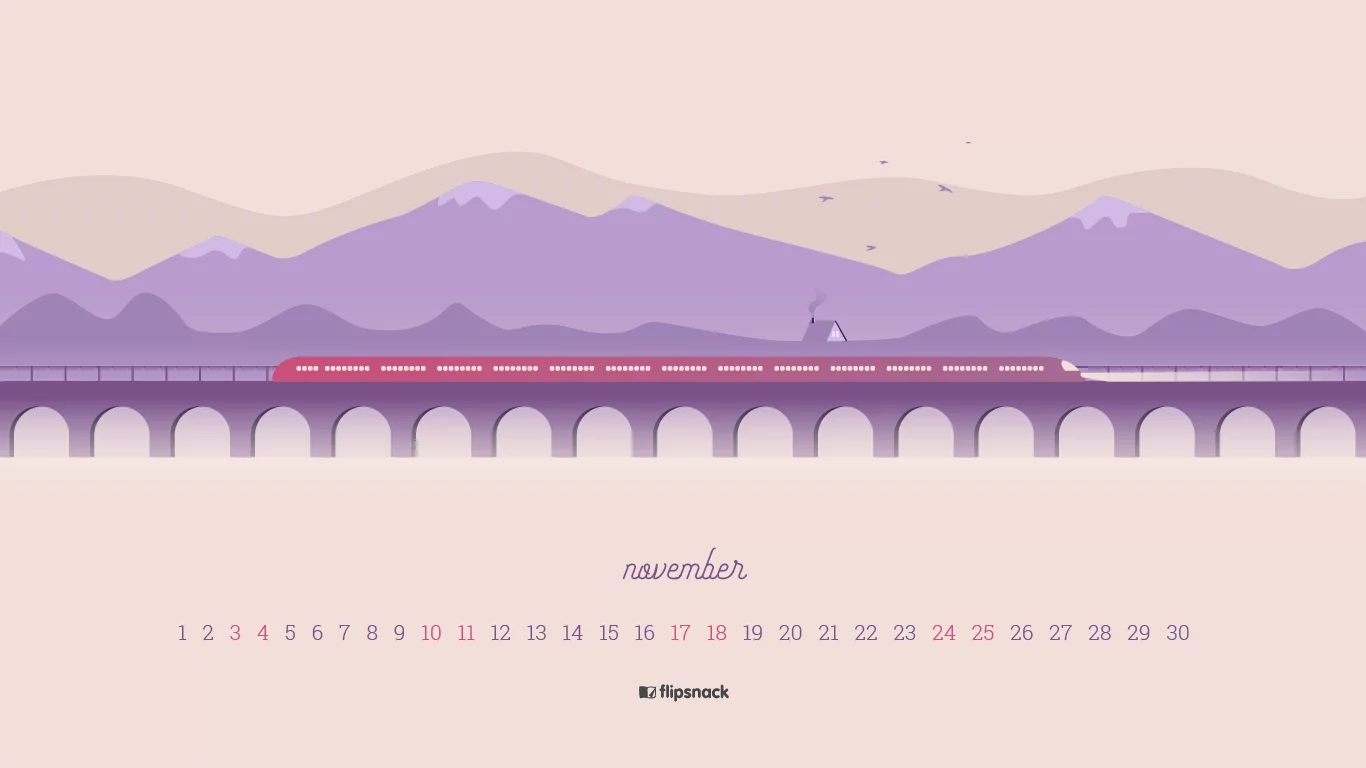 This month makes me feel somehow nostalgic and melancholic. The second wallpaper calendar illustrates best these feelings that I have towards November. The image of a moving train represents that the year is quickly passing by and we are approaching the end of it. We all know that we cannot slow down the time, but we can fill the remaining days more meaningfully. So, enjoy every single day that you're receiving, be happy and appreciate everything this life has got in store for you!
We really hope you're enjoying these free November 2018 wallpaper calendars as much as we do! As you already know, each month we publish two wallpapers in Freebies. Come back next month to get the latest December 2018 wallpaper calendar! It's going to be awesome!
'Till then, have a great November!
[wpforms id="46972″ title="true" description="true"]