Free September 2018 wallpaper calendars
Everyone say your goodbyes to the Summer and welcome her auburn sister, Autumn. First month of the fall is almost here and it comes bearing gifts. We have three September 2018 wallpaper calendars for you to keep you warm and inspired. Your eyes are not deceiving you. Use one as a desktop background, one on your tablet and the other on your phone. September is after all a month known for its generosity so here they are.
September makes me melancholic. It has this effect on me. Also it's not too hot, not too cold. It's just perfect. I'm actually looking forward to relish the autumnal spectacle that unfolds each evening. As my gaze chases the rufescent sunsets I'll probably sip from a cup of hot cocoa. The bitter-sweet taste'll remind me of the summer days that just passed but also make me wonder. What a remarkable muse can this month be.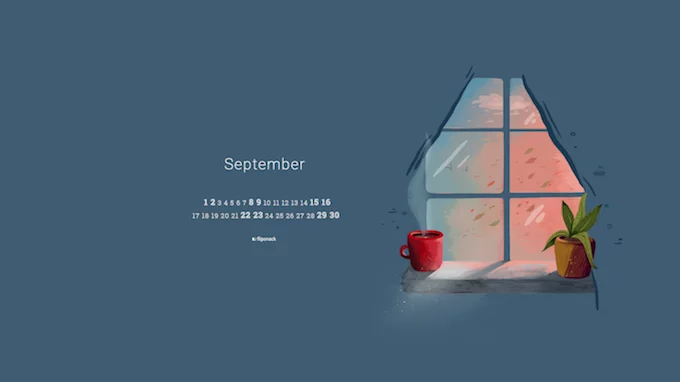 Free download: 1920×1080, 1366×768, 640×1136
I have this childhood memory I hold dear that's related to September. Well actually it's more of an image. I had just discovered my grandma's stuffed to the gills pantry and thought I found El Dorado. All those carefully stacked canned goodies were beckoning me. I couldn't resist and reached for a jar of cinnamon-scented plum jam. Looked exactly like the one in the illustration below. If you're a fellow foodie then you'll certainly love to see it on your phone first thing in the morning.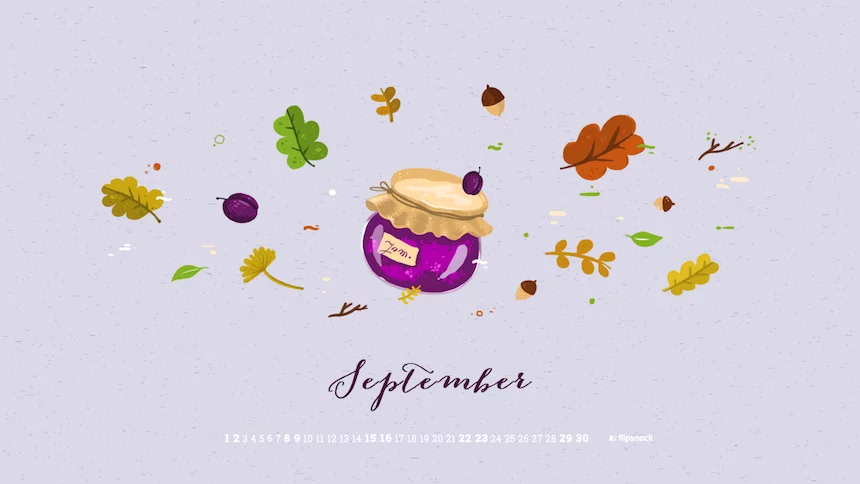 Free download: 1920×1080, 1366×768, 640×1136
The third version of our September 2018 wallpaper calendars invites us all inside. Home is where we all belong and after a hard day at work you'd like some peace and quiet. I don't know about you but I can't wait to recharge my batteries for a couple of hours. Remember, no matter how humble, your home is a palace. If you miss it you can always sneak a peek at your calendar. Just choose the right size for each device to get the best quality for each image.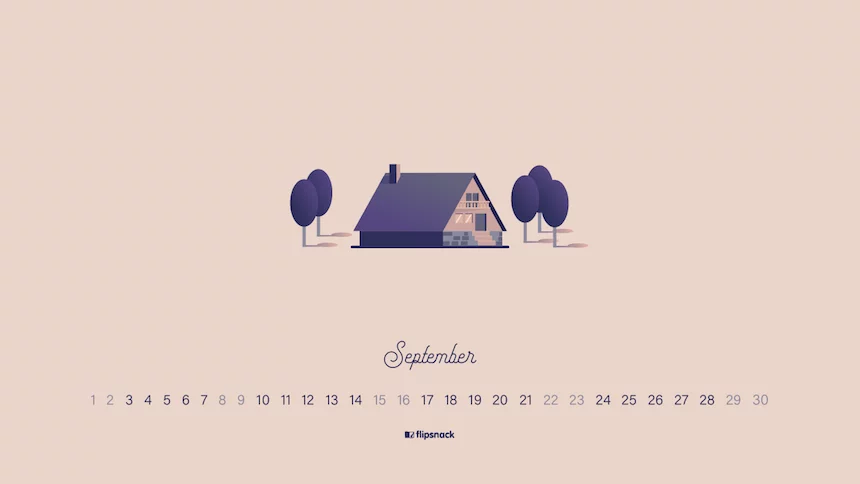 Free download: 1920×1080, 1366×768, 640×1136
Hope these three September 2018 wallpaper calendars made you melancholic as well. Share with us why you enjoy September, or why not. As you know we're open to suggestions for next month's calendars so don't be shy. Leave a comment! Also if you're curious what other freebies we have for you just click the link or subscribe to our monthly calendars down below.
[wpforms id="46972″ title="true" description="true"]