In the spotlight: 10 questions with Oumar Ramjean – LUX* Resorts & Hotels
We are back with our next guest for the "In the spotlight series" and this time we have interviewed Oumar Ramjean who is a Senior Graphic Designer at LUX* Resorts & Hotels. Oumar has kindly immersed us in the wonderful and exotic world that LUX* Resorts offers to anyone that travels to any of their destinations, as well as revealed what goes behind the scenes of his everyday job. And since summer isn't quite over, he also gave us some recommendations for a last summer trip destination.
1. Tell us a bit about LUX* Resorts & Hotels! How and when did it all start?
LUX* Resorts & Hotels helps people to celebrate life by delivering consistently on the promise of a different kind of Luxury; hospitality that is Lighter. Brighter. LUX* stages exceptional experiences in different locales – whether on the Beach, in the City or in Nature. At LUX*, every moment matters; we've banished thoughtless patterns and created simple, fresh and sensory experiences to indulge our guests throughout their stay with us.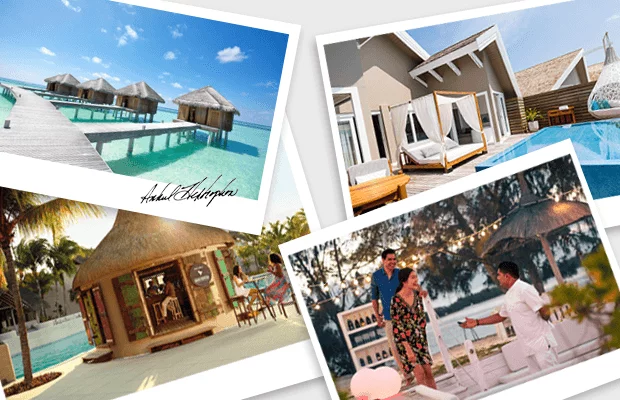 2. How long have you been working at LUX* Resorts & Hotels and what's your favorite part about working here?
It will now make 7 years that I am at LUX*. The liberty for creation and the team here is simply amazing. Over the years, we learned to handle a variety jobs ranging from signage production for our properties, digital content for our website, print content as well as other jobs. This variety of jobs make me further enjoy my work.
3. How did you find Flipsnack and what made you choose it?
It all started when I joined LUX* Resorts and Hotels back in 2011. We were looking for a solution to publish our print content online in a format that was easily shared and accessed. After researching some solutions I found Flipsnack. Its ease of use, simple interface as well as the price tags convinced me.
4. Why does LUX* Resorts & Hotels choose to publish their brochures/ magazines digitally?
As I already mentioned, for us is important to publish content in an online format as well so that we can easily share it and reach our audience.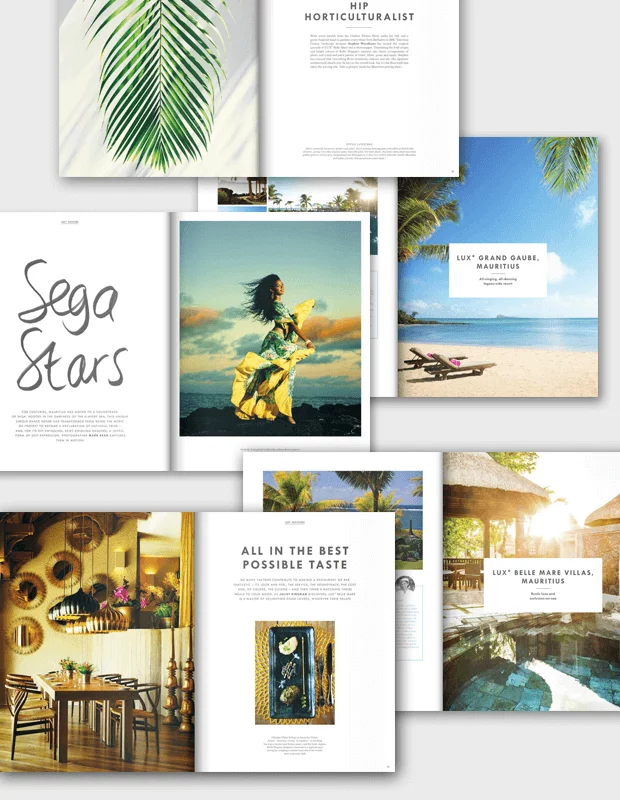 5. What's your greatest satisfaction in being a graphic designer?
One of the greatest satisfaction is to see the work that we have dedicated our time of energy fully developed and meeting the initial requirements. If the work has been created from scratch, the satisfaction is even bigger.
6. What inspires you in your work?
We get inspired from a wide variety of domains, from architecture, 3D modeling, advertising, packaging, restoration, and the list goes on.
7. Any vacation destination you'd recommend for this summer?
Sure, I recommend our hotels in Mauritius / Reunion and Maldives. The temperature, the beach, the blue water, the service is simply perfect. You can find more info on luxresorts.com.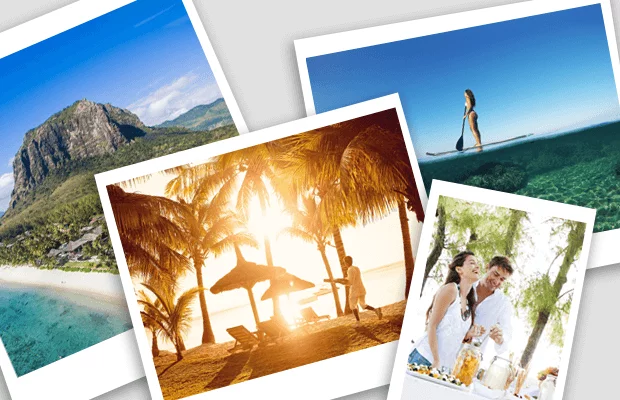 8. What's the most interesting thing you've read/ seen/ listened to this week?
I am passionate about everything that touches design. I have just found a new wonderful learning resource (Cineversity) for Cinema 4D and I am just eager to learn. Also, I am learning Fusion 360.
9. Tell us a bit about the Celebrate Life Magazine. It looks amazing!
This magazine has been created in England for LUX* Resorts and Hotels in collaboration with &Smith. We took care of the production in Mauritius which was quite challenging but we are proud to say that it is a reference on the island both in the way that it has been produced and also its content. Michel and his team at IPC do a wonderful job of printing and producing the magazine.

10. Any advice for an aspiring designer?
Do not wait to learn new thing – be eager to discover, experience and put what you learn in practice. Always be a step ahead both in tech. and soft skills.
This has been quite a ride and has left us eager to discover more of those beautiful places where LUX* Resorts & Hotels provides more than just accommodation, full sensory experiences. We hope you enjoyed it as much as we did. Stay tuned for our next interviews!
*Check out our latest In the Spotlight interview with Arthur who is a Marketing Manager at QL Hotels & Restaurants.