In the spotlight: 10 questions with Sabine van Roosmalen – Mayke
We continue our "In the spotlight" series with Sabine van Roosmalen, Marketing & Online Manager at Mayke. We had the pleasure to have her take us in a short journey into the Mayke brand, a "shoe heaven" as they like to call it, and we couldn't agree more!
1. Tell us a bit about Mayke. How and when did it all start?
Thirty years ago Mayke started as a young enthusiastic woman and children's shoe store, during the way she came to the conclusion that women shoes are more her thing. Now we are a brick-and-mortar and online store based in the Netherlands with sales worldwide. We present ourselves as ''shoe heaven''.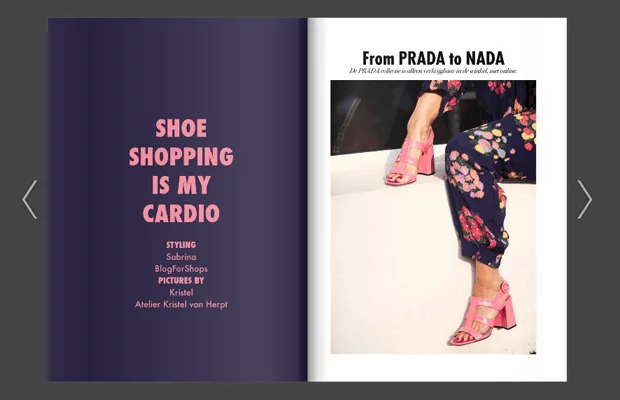 2. Why shoes and bags?
Shoes and bags always have emotional value, and even on your worst day, the shoe always fits no matter how big your ass has become :).
"I am convinced that women need shoes like the desert longs for rain!"
3. Why do you choose to publish your catalogs and brochures digitally? How important is it for you to have an online presence?
10 years ago we decided to start our e-commerce and off course therefore you need content. Sometimes we choose for a combination of printed and digitally but lots of times we need fast and cheap ways to expose and digital is easier and more flexible.
4. How did you find Flipsnack and what made you choose it?
Our graphic designer mentioned Flipsnack 5 years ago or so, and we tried it and were very pleased with the results.
5. Tell us a bit about the behind-the-scenes. How do you select the products/ designers that you sell?
Mayke, the owner has a full time and worldwide passion for always searching the newest. She is not afraid to try new things but also isn't afraid of letting things go. So our collection is different from season to season and contains an interesting mix of big designers and upcoming brands.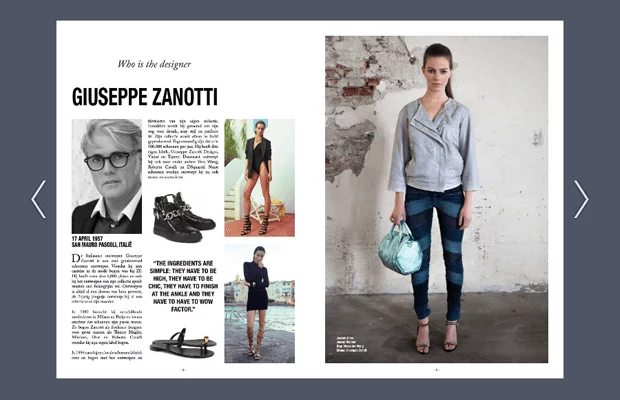 6. What aspects do you pay extra attention to when creating the digital lookbooks (zines)?
We tried to renew every issue and made it very visual. So less words and more photos, without it becoming just a plain look book.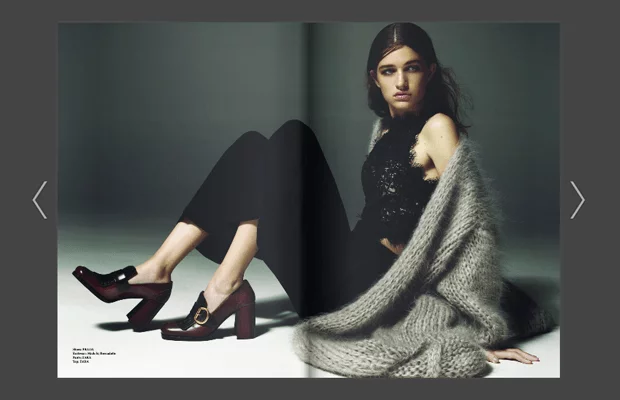 7. What inspires you in your work as a Marketing & Online Manager?
To try new things. Sometimes they work and a new goal has been reached and sometimes they don't and you have a learning experience. And I love how vibrant the fashion world is.
8. The fashion world is in a constant change. What sets Mayke apart?
We're not afraid to color outside the lines, but we have extremely high values for client experience and motivating our client to create their own style.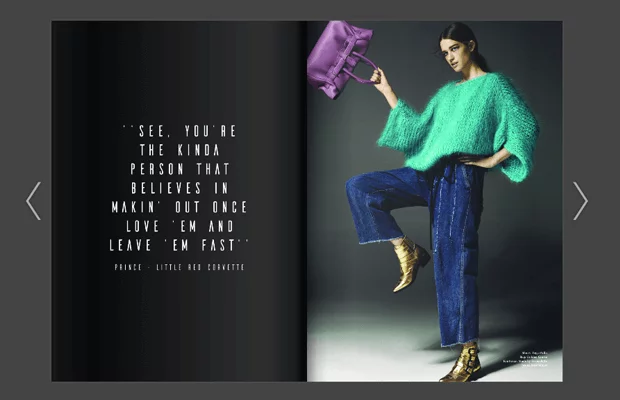 9. What would be a highlight moment for Mayke since its beginning?
The launch of Maykezine 10.

10. What do you think is the secret for Mayke's success?
We love shoes but know there also just shoes, so full of passion but always with our feet on the ground and a great amount of self-mockery.
Thank you, Sabine, for revealing us insights from Mayke's story and behind-the-scenes. Stay tuned for our upcoming interviews!
*Check out our latest In the Spotlight interview with Oumar Ramjean who is a Senior Graphic Designer at LUX* Resorts & Hotels.