In the spotlight: 10 questions with Yasmin Atalay
We continue our interview series with Yasmin Atalay – Marketing & PR Manager at Winser London. Yasmin has been working at Winser since the beginning and has shared with us some insights into the world of luxury fashion retail, building a digital business model and creating collections of all-time classics.
1. Tell us a bit about Winser London. How did it all start?
Kim Winser OBE set up Winser London in 2013, with a highly respected career in fashion retail spanning leading roles at Marks & Spencer, Pringle of Scotland, Aquascutum and as adviser to Natalie Massenet at Net-a-Porter. Winser London identified an important gap in the market early on in the trend for truly luxurious quality women's clothes at sensible prices. We create clothes that are modern, stylish and cleverly cut to flatter for women of all ages and different figures.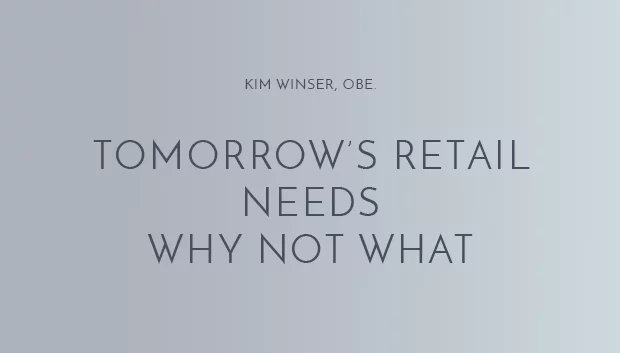 2. The fashion world is in a constant change. What sets Winser London apart?
Smart womenswear. Smart prices. We believe in delivering high quality clothes at surprisingly affordable prices. We also keep our customers' busy lives in mind and ensure our clothes help you look as good at the end of the day as you did at breakfast.
3. Why do you choose to publish your catalogs and brochures digitally? How important is to have an online presence?
We always listen to our customers, and they have asked for both digital and printed brochures. Kim is absolutely passionate about not having boundaries, so the digital aspect of the brand is very important for us.
4. How did you find Flipsnack and what made you choose it?
We found you on Google and you serve all of our requirements well. Thank you!
5. Tell us a bit about the behind-the-scenes. How are the collections created?
We are a British brand and our talented team of designers focus on giving our busy female customer what she wants and needs to look and feel her best every day. All our fabrics are exclusive to us so much time is spent in research and development of the key materials for our collections. Feedback from customers coupled with an eye on fashion trends and luxury brand expertise delivers a clever edit of the ultimate modern classics.
6. What aspects do you pay extra attention to when creating the digital brochures/ catalogs?
From the initial brainstorming session to the creation of the artwork every single detail is considered and delivered with great care and attention to detail.
7. What inspires you in your work as a Marketing & PR Manager?
Having been with Winser London since the business launched, I thrive on seeing the business grow and develop. I am truly passionate about Winser London and simply love my role as Marketing & PR Manager. My passion is what inspires me.
8. What would be a highlight moment for the brand in these 5 years?
All five years, but particularly Winser London's 5th anniversary this year, which we are celebrating in many creative, strategic ways through our marketing and PR campaigns.
9. Winser London has won quite a few awards. What is the secret for its success?
I think it would be hard work, dedication and a true understanding of our customer so we can constantly surprise and delight her.
10. InStyle Magazine has referred to Winser London as "a collection of timeless classics". Is this the brand's trademark?
That is a wonderful quote, yes. Winser London's collection is a mix of considered, cleverly-designed styles that are both timeless (the quality ensures they will last and they are simple and easy to wear) and they are real modern classics. Vogue magazine included our Lauren bow blouse as one of its all-time classics – that was an honour for a new British brand!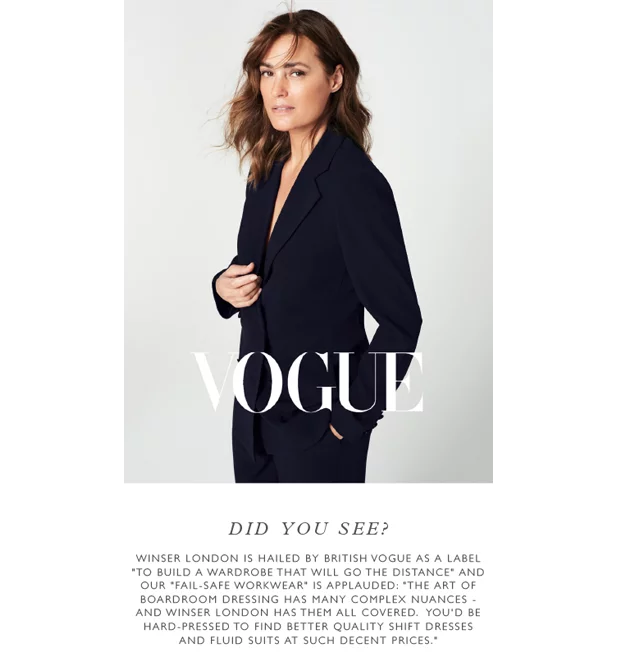 Hope you liked this insight into the fashion retail world. Stay tuned for our upcoming interviews!
*Check out our latest In the Spotlight interview with Erin Knowles who is a graphic designer at Lazybones.