How to use Flipsnack as ecommerce solution
Flipsnack has recently launched a rich media editor, which comes with a smart eCommerce solution: PayPal checkout.
Shopping option in digital magazines
If you're sending your customers from the magazine to an online shop, you're asking readers to take an extra step and they might change their minds in the meantime. With Flipsnack and the new PayPal checkout option, people will shop right there on the pages of the magazine/ catalog.
Take advantage of Flipsnack online magazines: present your product and sell it quickly and easily. We think this is the best option for small businesses or individuals from a variety of fields.
How to use PayPal checkout
(Update: this feature is no longer available)
After the PDF or JPG upload, go to "Edit content". Use the right and left arrows to find the page where you want to add the PayPal widget. Drag and drop a PayPal button, then rollover it and click "Edit". Enter your PayPal email, and click "Edit details". You'll see a pop-in window where you should enter product details.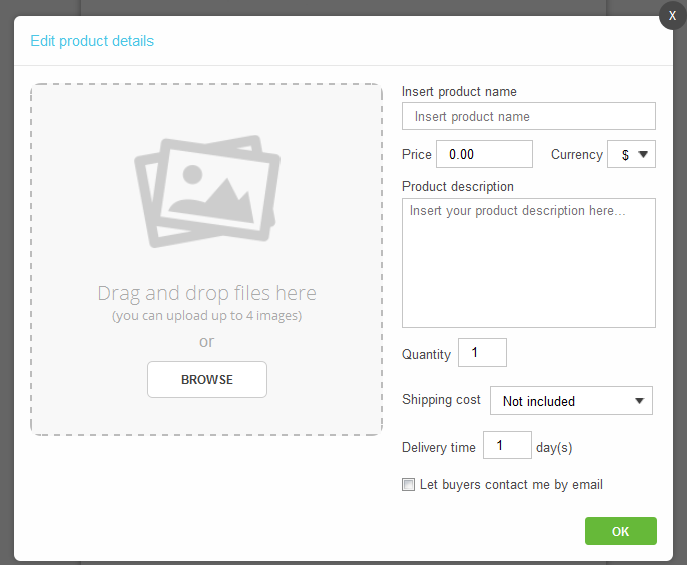 Click OK.
Go to Flipsnack and start your own publication to present and sell products!