As you may have noticed already, we're rolling out a new feature: public profiles.
Public profiles contain all public widgets created with Flipsnack by each user, along with some information about the user. It's the perfect place to showcase all your flipbooks.
If you have flipbooks that you'd like to keep private and not show in your public profile, you have the option of unchecking the box for public link in "my Flipsnack".

Here is how you can personalize your FlipSnack profile:
– Set your own custom URL: www.flipsnack.com/username. Use a custom URL that represents you or your brand, and use it in campaigns, on your website or even on business cards.
– Upload a small photography or logo.
– Set your full name, location and a short description about you, your business or your portfolio.
– Add your website and blog addresses.
– Add social media buttons: Fb, Twitter, G+, Youtube, Vimeo (you can choose which ones you want to show on your profile).
All these options can be edited from Account options, or by clicking the "edit profile" link that's right above the username.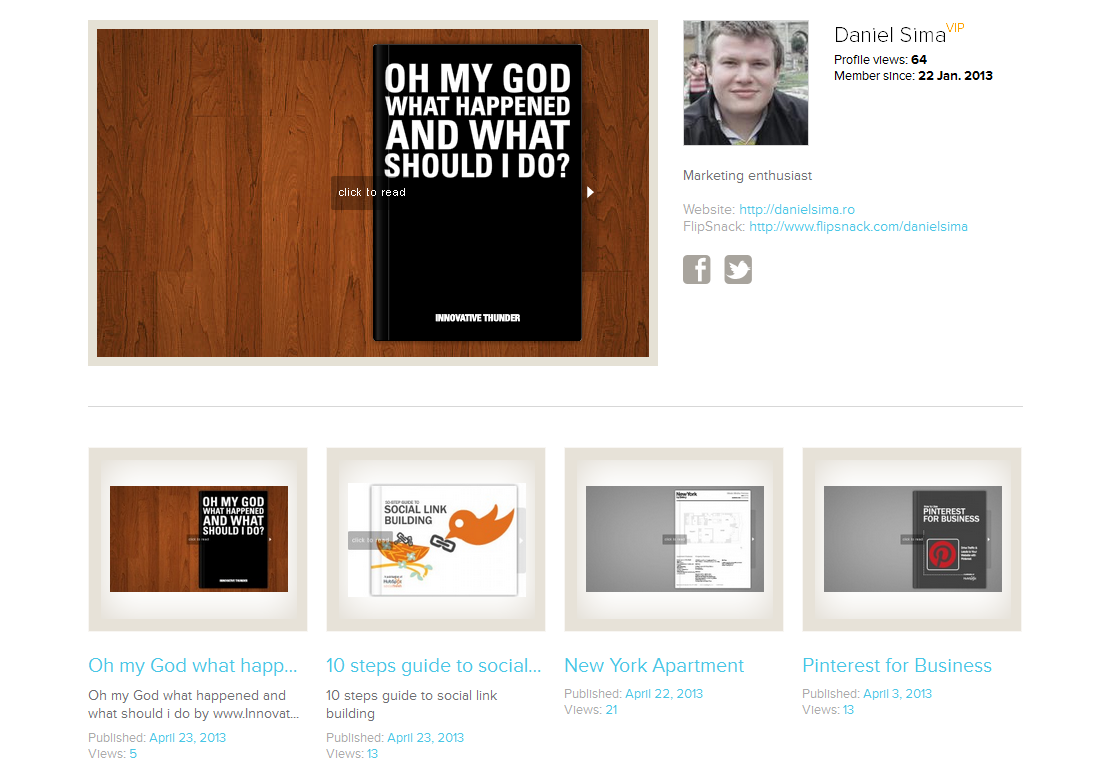 For our free users we'll display all flips with limitations: watermarks, 3 pdfs/flip, 15 pages/pdf.
There are no limitations for Premium users. Everything they set as public will show on their profile without any limitation.
What's great about public profiles is that when you share a flipbook, your visitors will be able to go to your profile page and check out other creations made by you.
FlipSnack profile example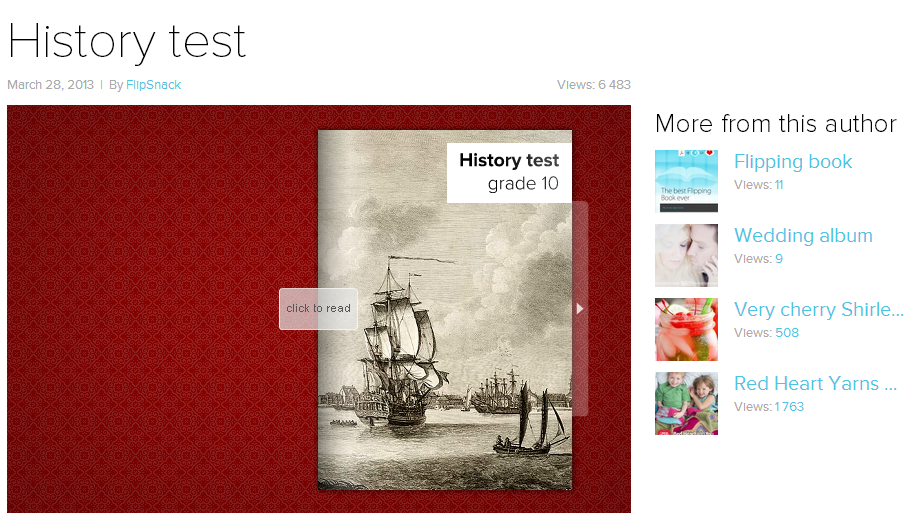 Here's an example profile: https://www.flipsnack.com/flipsnack/ We can't wait to see yours!
Go to flipsnack.com and edit your profile page.